.Office-Word-Vorlagen mit Outlookanbindg
This programme is presented to you by:
.Office
Malchower Weg 91
13053 Berlin
Deutschland / Germany
| | |
| --- | --- |
| E-mail: | zvlg [at] dotoffice [dot] de |
| Phone: | +49 (30) 835358577 |
| Facsimile: | +49 (1212) 524326521 |
| Website: | www.dotoffice.de |
| | |
| --- | --- |
| Category: | Business / Office Suites & Tools |
| Version: | 6.0.21 |
| Release date: | 2015-05-08 |
| Size: | 2.14 MB |
| OS: | Win 98 / XP / Vista |
| Requirements: | Outlook 2000 und Word 2000 oder höher |
| Languages: | German |
| Downloads: | 0 in June / 1,217 in total |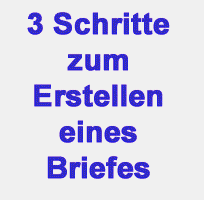 Mit dem .Office-Word-Vorlagen-System mit MS Outlook-Anbindung können Sie Ihre Adressdaten aus Outlookadressbüchern in Word-Dokumente übernehmen. Die Adressbestandteile können über Textmarken mehrfach in individuell gestaltbare Dokumentvorlagen eingefügt werden (Brief-Vorlagen nach DIN 5008 sind möglich und als Muster mitgeliefert). Im erstellten Brief kann die Adresse beliebig oft mit einer anderen Adresse ersetzt werden. Die Nutzung von einem oder mehreren Outlookadressbüchern als zentrale Adressbasis im Team (auch ohne MS Exchange Server --> http://www.dotoffice.de/olfolders.htm) ist somit komfortabel möglich. Weiterhin enthält das Programm viele nützliche Details, wie z.B. eine Wiedervorlagefunktion für gespeicherte Dokumente, die Übernahme der Faxnummer durch FRITZ!fax®, eine vorlagenabhängige Hilfe-Funktion für den User u.v.m.
Im Lieferumfang sind eine Installations- und Deinstallationsroutine, Mustervorlagen sowie eine Online-Dokumentation enthalten und unter www.dotoffice.de kann eine Videopräsentation herunter geladen werden.

Systemvoraussetzungen: Windows 98/NT/ME/2000/XP
Für eine reibungslose Installation müssen mindestens MS Word 2000 und MS Outlook 2000 oder höher installiert sein!

Die 30 Tage Testversion kann zur Vollversion freigeschaltet werden (keine weiter Installation)

Die Lizenzen sind pro Client/Rechner zu erwerben! Preise finden Sie unter http://www.dotoffice.de/rabatt.htm

Weitere Infos unter: http://www.dotoffice.de/downloads/datenblatt.pdf und http://www.dotoffice.de
Here you can subscribe for the update infos for this programme. You will then receive an e-mail notice each time an update has been submitted for this programme.
In order to subscribe for the update infos, please enter your e-mail address below. You will then receive an e-mail with a link, which you need to click in order to confirm you subscription.
You can unsubscribe from the list at any time. For this purpose, you will find a link at the end of each update info e-mail.
This service is completely free of charge for you.

Comments on .Office-Word-Vorlagen mit Outlookanbindg
Anoynmous wrote on 2005-04-09:
super!
More comments / Write a comment