Category Business / Accounting & Finance
MonKey Office 2018 (Win)
Version: 15 | Freeware
MonKey Office ist die einfache und komfortable Buchhaltung und Auftragsbearbeitung in einem Paket. Das kostenlose Grundmodul (Freeware) umfasst bereits die Adressverwaltung, die Offene Posten-Verwaltung, das Einnahmen-Ausgaben-Buchungsmodul, das Kassenbuch und diverse Auswertungen. Die kostenpflichtigen Erweiterungen: Rechnungswesen (REWE) und Finanzbuchhaltung (FIBU) lassen sich auch in der Freeware zu Testzwecken vor
More…
MonKey Reisekosten 2018 (Win)
Version: 8 | Demo
Mit MonKey Reisekosten erstellen Sie Fahrtenb
More…
MonKey Reisekosten 2018 (Mac)
Version: 8 | Demo (EUR 49.00)
Mit MonKey Reisekosten erstellen Sie Fahrtenb
More…
MonKey Office 2018 (Mac)
Version: 15 | Freeware
MonKey Office ist die einfache und komfortable Buchhaltung und Auftragsbearbeitung in einem Paket. Das kostenlose Grundmodul (Freeware) umfasst bereits die Adressverwaltung, die Offene Posten-Verwaltung, das Einnahmen-Ausgaben-Buchungsmodul, das Kassenbuch und diverse Auswertungen. Die kostenpflichtigen Erweiterungen: Rechnungswesen (REWE) und Finanzbuchhaltung (FIBU) lassen sich auch in der Freeware zu Testzwecken vor
More…
KassEx
Version: 14.1 | Shareware (EUR 24.95)
Mit KassEx erstellen Sie im Handumdrehen Ihr Kassenbuch. Das Programm befreit Sie weitgehend von zeitraubender Schreib- und Rechenarbeit und l
More…
FAKTURA 5.100
Version: 5.1001801 | Shareware (EUR 99.00)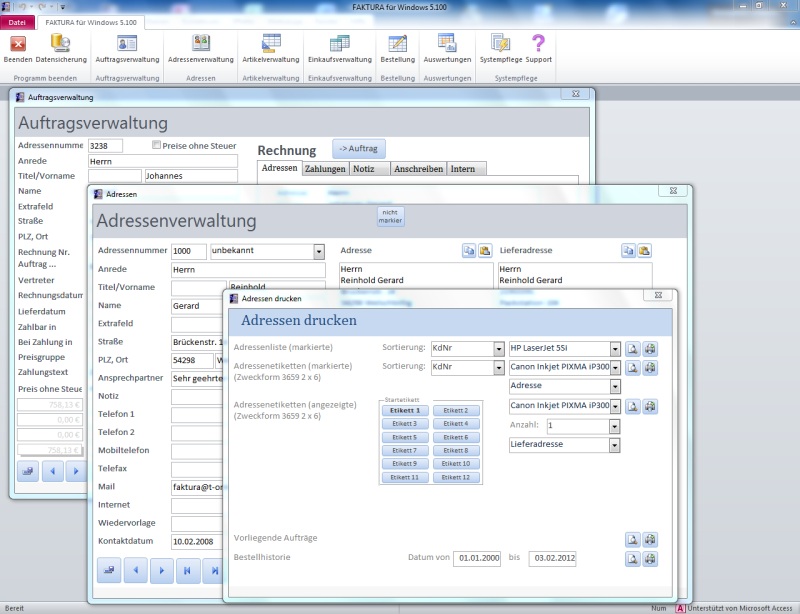 Vollständige Auftragsbearbeitung für kleine Firmen aller Art. Unterstützt alle Vorgänge vom Angebot bis zur Mahnung. Einschließlich Lagerverwaltung, Bankverkehr, Etiketten. Einkaufsverwaltung mit Umsatzsteuerauswertung. Vielfältige Adressenselektierung für Werbeaktionen. Keine Bearbeitungssperren, alle Daten können jederzeit korrigiert werden. Provision je Artikel. Direktfakturierung, Staffelpreise. Mandantenversion für mehrere Firmen.
More…
SmartVizor Bill Statement Batch Printing Software
Version: 25 | Shareware (USD 4,950.00)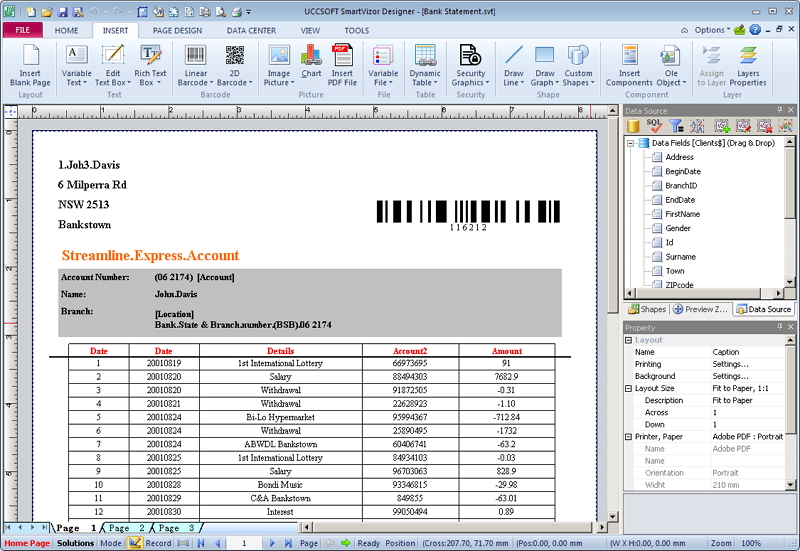 SmartVizor is a stand-alone,powerful and extremely easy to use Bill statement printing application. SmartVizor Suite is a software solution for creating personalized communications and professional one to one documents. It is one of the least expensive full-featured Bill statement printing solutions available today.With SmartVizor Solution, merge any design with any database and print on any printer.
More…
KB-Fahrtenbuch
Version: 1.0.0.5 | Shareware (EUR 19.00)
KB-Fahrtenbuch wurde dafür bestimmt, das Führen eines Fahrtenbuches, welches z.Bsp. für eine Steuererklärung benötigt werden kann, zu erleichtern. Dem Anwender soll es nicht länger zugemutet werden, sich mit lästigem Papierkram herumzuschlagen. Mit Hilfe dieses Programms ist das Führen eines Fahrtenbuches eine Leichtigkeit. Die Bedienung ist einfach und somit ist gewährleistet, dass man sofort mit der Arbeit loslegen kann.
More…
SpeedRechnung
Version: 1.0.1788 | Shareware (EUR 6.00)
Diese Anwendung soll es ermöglichen, Rechnungen und Lieferscheine sehr schnell und professionell zu erstellen. Durch die einfache Bedienung, kann das Programm Ihren Arbeitsaufwand erheblich senken. SpeedRechnung ist eine auf Microsoft .NET Framework 2.0 basierende Anwendung und kann per PlugIns erweitert werden. Alle Ausdrucke bzw. Daten werden in einer Datenbank gesichert und stehen Ihnen zu späteren Recherchen zur Verfügung.
More…
Euro-Fahrtenbuch 2017
Version: 12.0.0 | Shareware (EUR 34.95)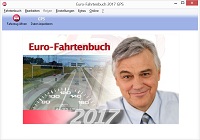 Itinerary reporting software 2017 with optional GPS device. Itinerary reporting with Euro-Fahrtenbuch complies with the legal requirements in Germany. Journeys can be created and passed on to the software Euro-Reisekosten. The software can be used in other countries as well.
More…
Einkommensteuerberechnung
Version: 1.0 | Freeware
Software-basierter Einkommenssteuer-Rechner für den PC. Wir stellen für Sie drei Versionen zur Verfügung: Eigenständige Anwendung, Excel-Datei (Microsoft Excel 2000 Arbeitsblatt) - Standardversion, Excel-Datei (Microsoft Excel 2000 Arbeitsblatt) - Spezialversion für Gewerbetreibende (berücksichtigt die Einkommensteuerermässigung für Gewerbetreibende).
More…
Express Accounting
Version: 2.0 | Freeware
CompuEx Express Accounting - Free Edition - Version 2.0, Fully functional, commercial-grade, FREE accounting software, A Single Company, Single User, Single Currency Small Business Management and Accounting Software, offers a comprehensive suite of integrated financial accounting and operations management modules.
More…