Category System Utilities / Other
Screen Watermark
Version: 4 | Shareware (USD 49.00)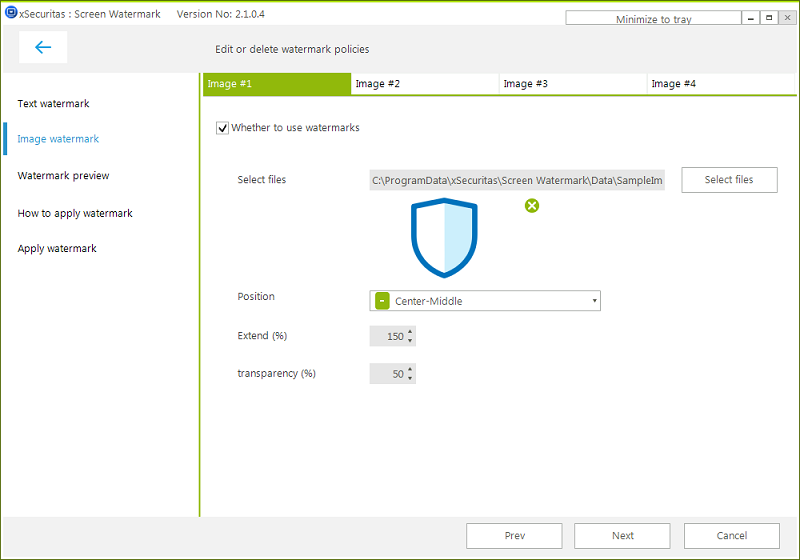 You can print the desired watermark on the screen. This screen watermark does not affect the running of other programs. Also, Up to 4 texts and images can be used as watermark.
More…
Acronis Files Connect
Version: 11.0.1 | Shareware (USD 795.00)
At its core, Acronis Files Connect is an AFP server that runs on your Windows server and enables Macs to connect to file shares and NAS via Apple Filing Protocol (AFP) instead of the Server Message Block (SMB) protocol. Acronis Files Connect expands beyond Macs to provide fast, seamless file access to iOS, Android, and Windows phones and tablets.
More…
Active@ LiveCD
Version: 9 | Shareware (USD 79.00)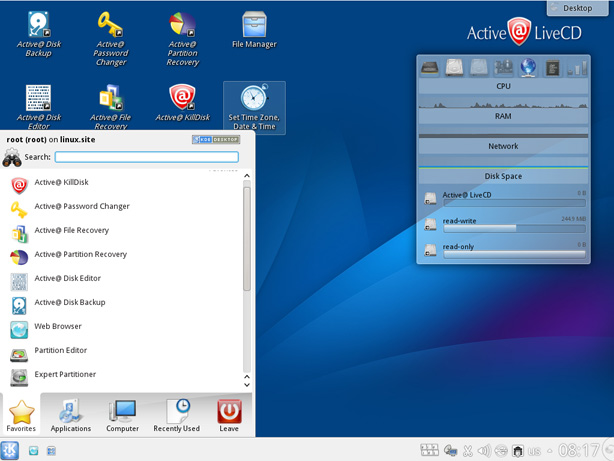 Active@ LiveCD comes with a collection of powerful utilities, giving you the confidence to repair failed systems: Active@ File Recovery, Active@ Partition Recovery, Active@ KillDisk, Active@ Password Changer, Active@ Disk Backup, Active@ Disk Editor.
More…
Active Password Changer
Version: 11 | Shareware (USD 49.95)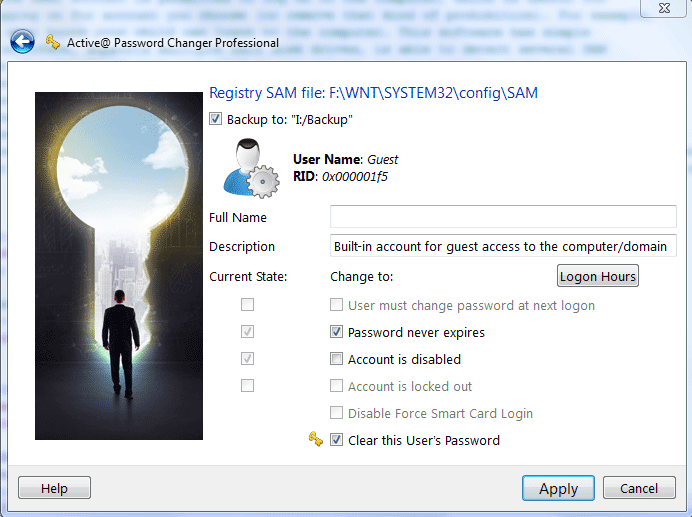 Active@ Password Changer is a useful utility which helps in changing forgotten administrator system password and allowing access. It supports FAT, exFAT, NTFS, HFS+, IDE, SATA, eSATA, USB, SSD, SCSI disks and RAIDs, support for MBR and GPT disk partitioning styles. New Ultimate package includes linux-based Active@ LiveCD, being able to boot on the latest x86 & x64 UEFI secure boot systems. Can run from bootable floppy, CD or USB Flash.
More…
Active@ File Recovery
Version: 21 | Shareware (USD 29.95)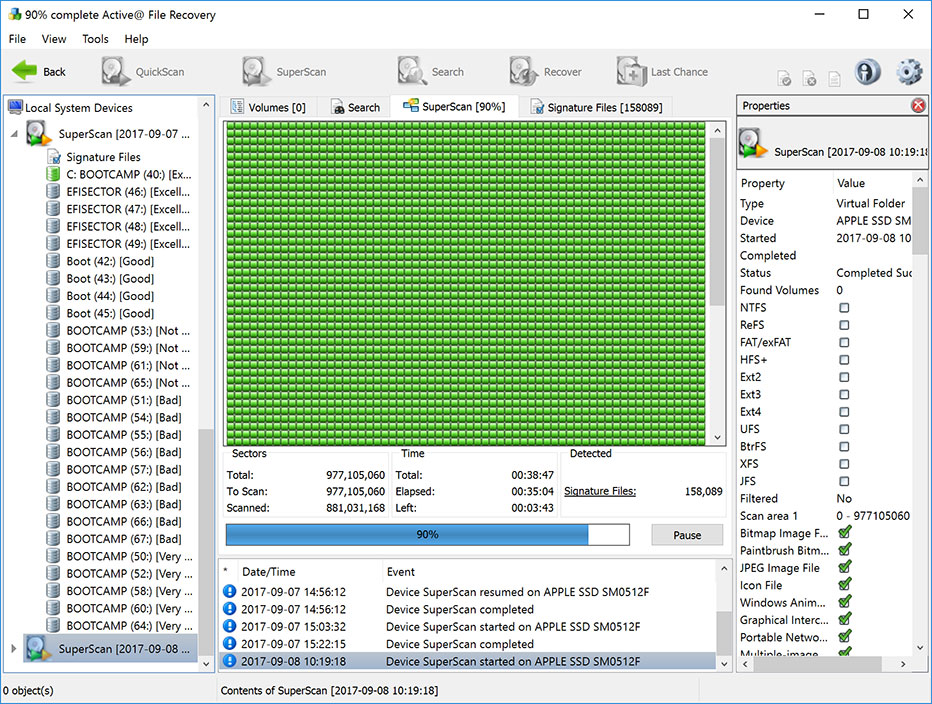 Active@ File Recovery is a tool for recovering files from formatted disks, deleted partitions or files which have been removed from the Recycle Bin. It provides excellent chances of getting your data back intact, particularly if you use it soon after losing the files. The latest version introduces a number of improvements, including support for Microsoft's ReFS 3.x and more file signatures.
More…
Soft4Boost Toolbar Cleaner
Version: 6.2.5.241 | Freeware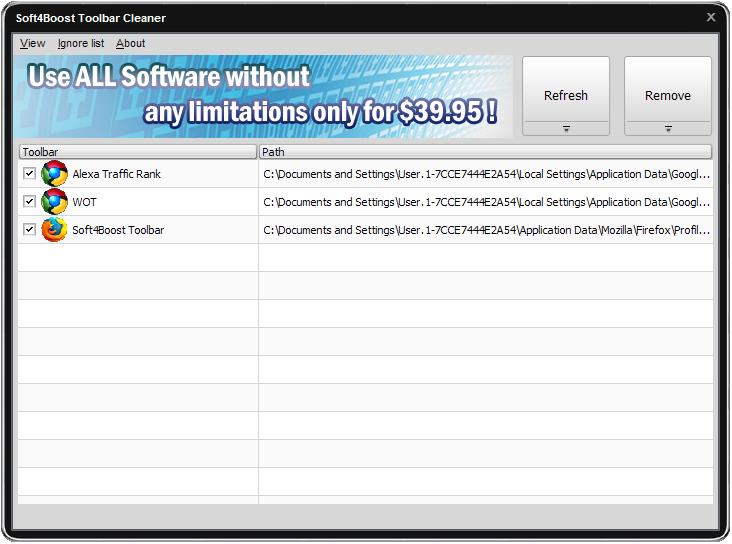 Soft4Boost Toolbar Cleaner removes unwanted toolbars, apps, add-ons, and plug-ins including Ask, Alot, Babylon, Bing and MSN Toolbars. Download now and see what it can do for you! Also you can change Soft4Boost Toolbar Cleaner design as you wish. Soft4Boost Toolbar Cleaner is compatible with office-, graphics-, anti-virus- and other software installed on your PC.
More…
Soft4Boost Any Uninstaller
Version: 8.6.7.481 | Freeware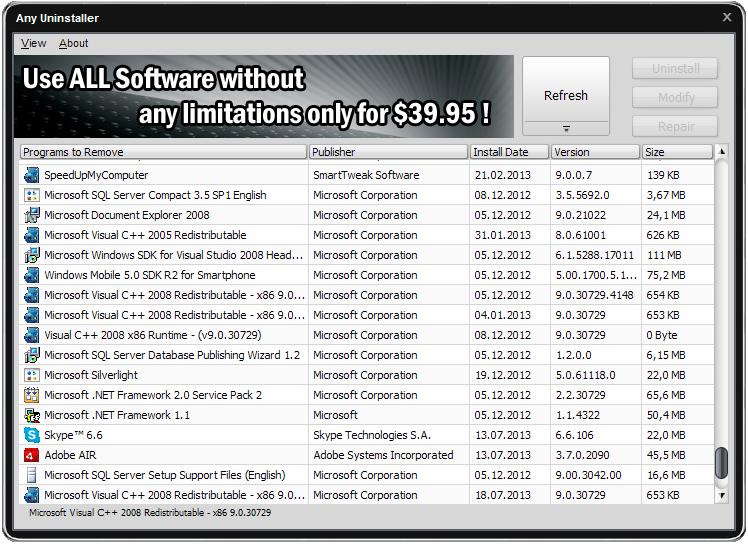 Soft4Boost Any Uninstaller helps you to uninstall software and remove unwanted or corrupted programs installed on your computer easily! Even if you have problems uninstalling and cannot uninstall them from "Windows Add or Remove Programs" control panel applet.
More…
Soft4Boost Secure Eraser
Version: 5.7.5.303 | Freeware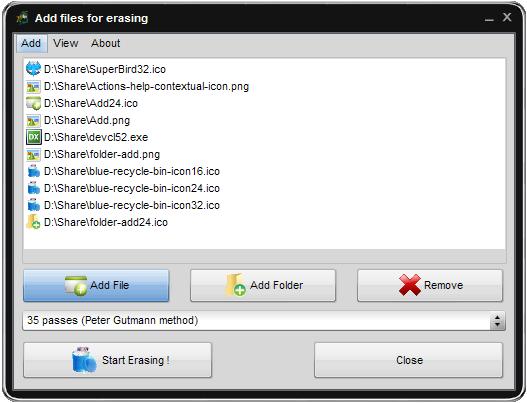 Soft4Boost Secure Eraser is a wizard-styled utility, which allows you to completely remove sensitive data from your hard drive by overwriting it several times with carefully selected patterns. Using internationally recognized methods, Soft4Boost Secure Eraser deletes sensitive data so securely that a reconstruction, even with special software, is no longer possible.
More…
Soft4Boost Dup File Finder
Version: 7.9.3.369 | Freeware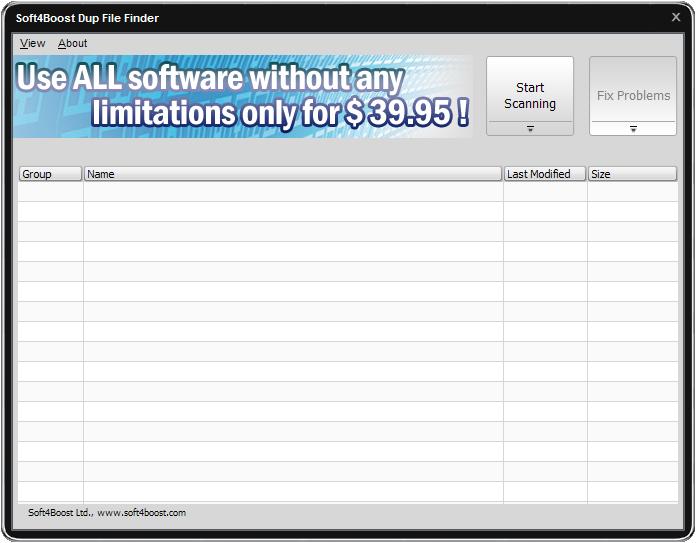 Soft4Boost Dup File Finder is an all-purpose program that allows users to find and delete duplicate files taking up valuable space on their hard drives. Daily computer activity inevitably leads to accumulating identical files on PC. User might download gigabytes from the Internet. Keeping unnecessary duplicates on computer means wasting valuable hard disk space. Soft4Boost Dup File Finder will find and delete these files.
More…
@SwIt Printfil
Version: 5.25 | Shareware (USD 52.00)
Print from DOS, Unix, Linux to Windows printers: USB, GDI, PDF, e-mail, network, fax, IP. Capture PRN: , LPT1:-LPT9: & COM1:-COM9: and redirect the print jobs, even to a printer phisically connected to the captured port. It also allows preview printing, include logos and background img, send the jobs via fax/e-mail, use specialist fonts (like barcodes), colorize the text, export in PDF, archive copies, same job to multiple printers and more.
More…
AD FastReporter
Version: 2.1.1.2 | Shareware (USD 79.00)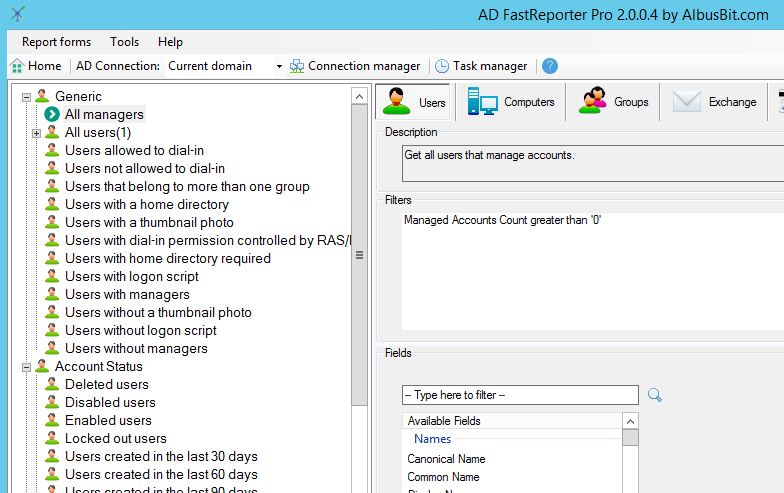 AD FastReporter is a great way to make generating, storing, scheduling and sharing AD reports easier and faster. Its straightforward to use so you don't need to be a scripting or LDAP expert. With our free version, you can use a range of built-in forms to generate reports, while our Pro version provides additional tools to help you create your own customized report forms.
More…
Export Exchange Mailbox
Version: 5.5 | Shareware (USD 199.00)
Export exchange mailbox from 2016, 2013, 2010 to PST Outlook file by downloading result-oriented SysInspire Export exchange database Tool that repair damaged, corrupted exchange database, mailboxes and export exchange mailbox EDB to PST, MSG, EML, EMLX and MBOX format. Export exchange database to PST from offline Exchange EDB.
More…