Category Games & Entertainment / Arcade
Crazy Marble 2
Version: 1.0 | Demo (USD 19.99)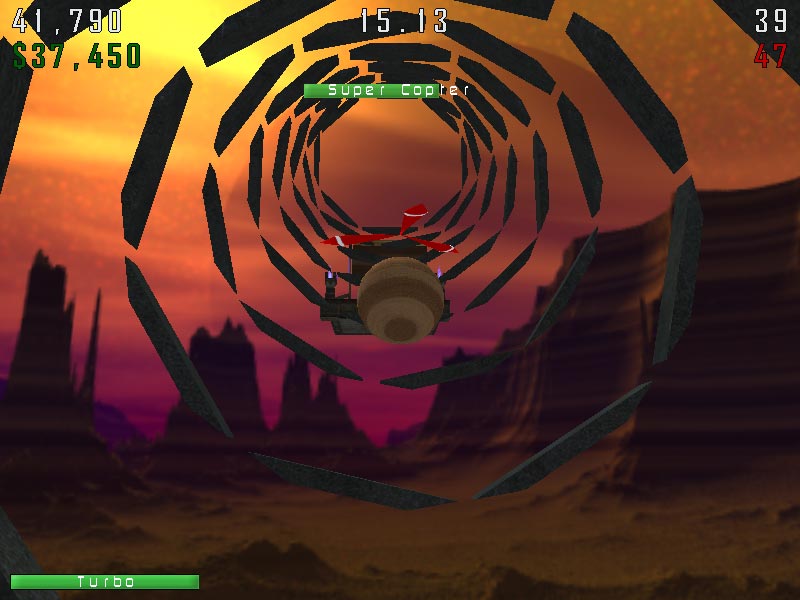 Roll, jump and fly through 50 hazard filled levels! Four different power ups help you roll, jump and fly through the various levels. Avoid hazards such as ice, mud, bumpers, spinners, collapsing floors and more while setting record times! Earn money by picking up coins and earning bonuses from beating the bronze, silver and gold times. Use money to upgrade marble attributes. Unlock and find the 7 additional marbles.
More…
Chroma-Ways
Version: 1.10 | Shareware (USD 19.00)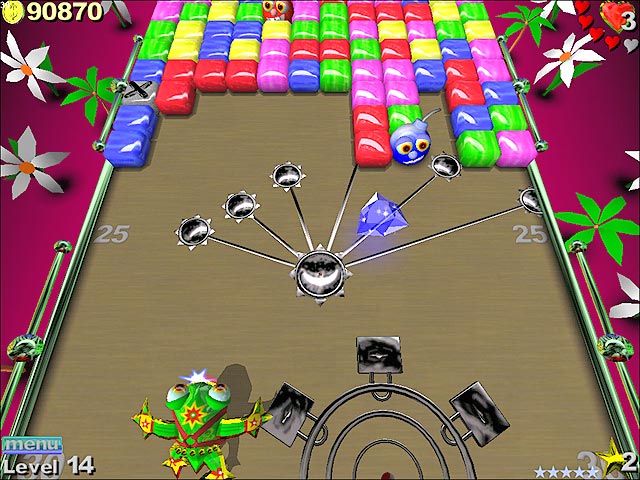 Puzzle lovers are likely to remember Collapse, a three-match classic game. Its goal is to click on groups of three or more blocks to clear them from the board. Chroma Ways from AxySoft takes this concept to the whole new level, spicing up the gameplay with lots of powerups, bonuses and incredible graphics delivered in a visually pleasing three dimension mode. Besides, in Chroma Ways you are not alone. There is a funny character - Flying Frog!
More…
Egypt Ball
Version: 2.1 | Freeware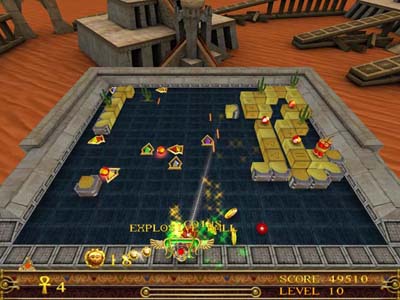 Egypt Ball is a masterful combination of arcade and puzzle. Egypt Ball is an amazing adventure where the myths of Ancient Egypt will lead you through perilous dangers to achieve the great goal of restoring the long lost gifts of Amon-Ra, the King of Gods. Colorful, creatively laid out levels follow each other, and it is almost impossible to stop enjoying this game full of wonders and waiting for you to explore them.
More…
Underwater Ball
Version: 2.1 | Freeware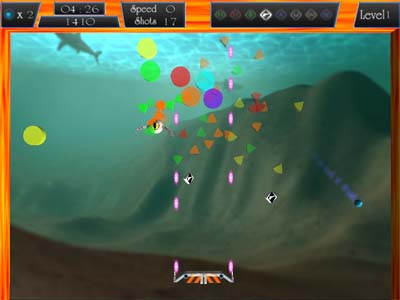 Noisy waves burst onto the rocks, and down there in the abyss Cleaner and Bubble save the world again. Being just back from the space, they face a mortal combat with cravy mutants!
More…
Need For Extreme 3D
Version: 2.1 | Freeware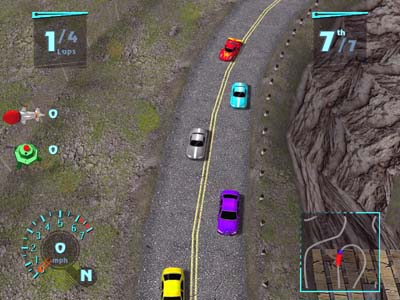 Need For Extreme 3D - a new 3D race game with 3D person view from above that is original for this genre. The game purpose is to be the first. There are two game modes - Tournament and Single Race. You should pass the tracks one by one in the Tournament mode. To pass to the next track you should be the first in the previous one. You can choose any track in the Single Race mode.
More…
Demons Doomsday
Version: 2.2 | Freeware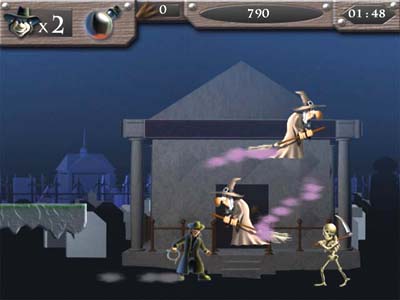 Ever since the old times, Good and Evil evil oppose each other. Heroes stand up for Mankind, they figth and perish. We would have been doomed to the abyss of despair but the One came about. Let us help him to fight the Evil, which devastates villages, kills people and makes them alike itself. Save the world please!
More…
Vivid Arkanoid
Version: 2.1 | Freeware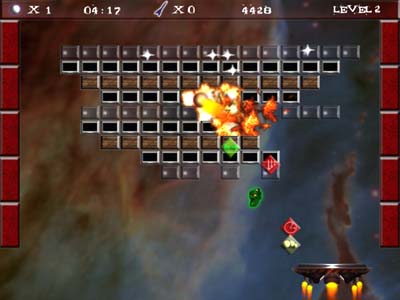 Steering a jet skate, a space cleaner together with his friend Bubble cleans the space from boxes gone loose from a space freighter after a major crash. To save the Mankind from the garbage the cleaner needs to visit all sectors and eliminate all boxed with the help of Bubble. On his way, the cleaner will encounter different mongsters living in the boxes who do not want the cleaner to succeed in bringing sectors to order.
More…
Galactic Arkanoid
Version: 2.2 | Freeware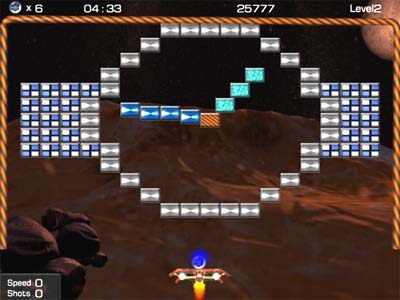 A global catastrophe is again imminent for the world. Noone but the known heroes Cleaner and Bubble will survive the imminent threat of being crushed by huge boxes virgilantly guarded by malicious mutants.
More…
Bubble Bobble Quest
Version: 1.7 | Shareware (EUR 12.95)
Bubble Bobble Quest is a brand new remake of the popular classic game "Bubble Bobble". The main heroes are two little dragons named Bub and Bob. They live in a magical world that has been flooded with insidious monsters who are now after our two little friends. But no worries! In spite of their size the dragons are brave and clever. Plus they have a magical ability to blow bubbles, which can entangle their enemies inside of them.
More…
MyPlayCity Arkanoid
Version: 2.1 | Freeware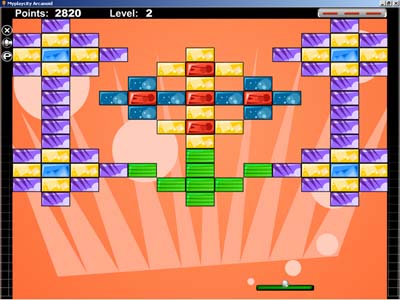 This game has been designed on the basis of the old good arkanoid, which was enjoyed by generations. At the same time, all latest computer technology features have been utilized. Vivid graphics, realistic animation, quality dynamic music and pleasant looking backgrounds are realized in the game.
More…
Spider Hunting
Version: 2.1 | Freeware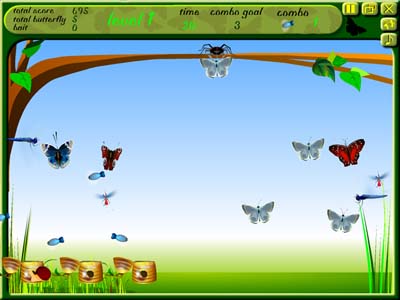 When hunting the Spider can catch as many butterflies and flies as his strength and dexterity allow him to. It is a real amusing adventure for him: he can either catch lots of butterflies and dragonflies or fall into insects' clutches himself. But the Spider keeps in mind that good hunting should be rewarded, and he can earn a pretty sum of money for the prey!
More…
Huge Catch
Version: 2.1 | Freeware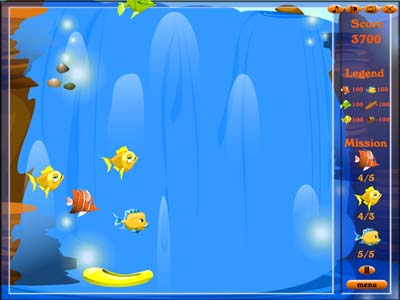 Ichthyologists in the whole world raise the alarm! Some species of fish have become so rare, that in a couple of years they may disappear completely. As a result, a great number of animals and birds will suffer from the lack of food, and your mission is to save vanishing fish from extinction and prevent an ecocatastrophe. Beware! There will be not only fish among your catch.
More…