Category Audio & Multimedia / Video Tools
VideoPad Video-Editor kostenlos
Version: 6.26 | Freeware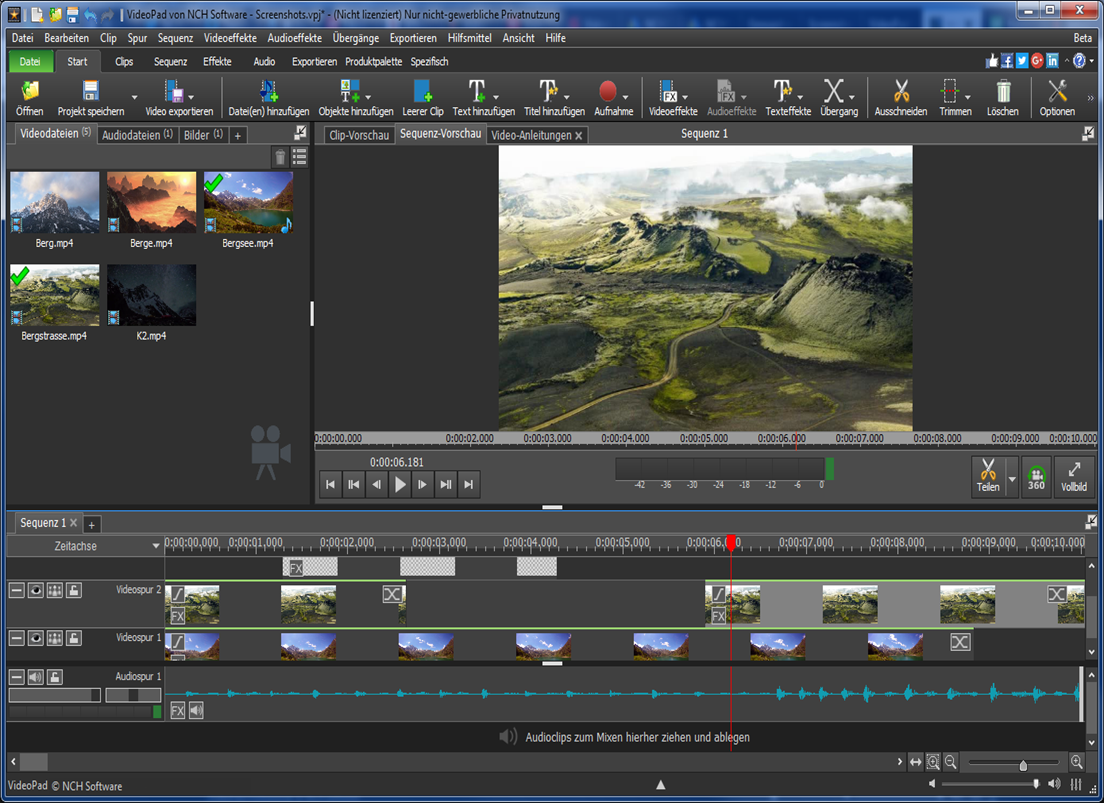 Mit dem kostenlosen Videobearbeitungsprogramm VideoPad koennen Sie zur leichten Videobearbeitung Dateien per Drag-and-Drop hinzufuegen. Dann mit Effekten, Uebergaengen, Geschwindigkeitsanpassungen und mehr arbeiten. Ausserdem koennen Sie Video von verschiedenen Quellen aufnehmen, einschliesslich DV-Kamera, VHS, Webcam oder RAW-Dateien. Fertige Videos dann auf DVD brennen, online teilen oder auf Videoseiten posten.
More…
Audials Moviebox
Version: 2019 | Shareware (USD 24.90)
+++Record, Convert and Enjoy Movies, Video Streaming and DVDs Anywhere+++ Recorder Video Streaming Internet Websites, Media Centers, Online Video Libraries + Auto Tagging & Manual Editor for Movies & TV Series + DVD Copier + Internet Video Downloader + Video Converter for PC, Smartphone, Tablet, Apple iPhone and iPad + Cloud manager + Player + WMV, M4V, MP4, TS, MKV, MPEG.
More…
AVS Video Converter
Version: 10.1.1.621 | Shareware (USD 39.00)
Convert video between all key formats: 2K QHD, 4K UHD, DVD, AVI, WMV, MKV, FLV, TS, Blu-ray, etc. Burn DVD/Blu-ray discs. Convert video for iPod, iPhone, iPad, Samsung Galaxy, Galaxy Note, Samsung UHD/SUHD TV, Sony PS4, Android devices, etc. AVS Video Converter is a part of AVS4YOU.com package. Register once at avs4you.com and work with all tools from the AVS4YOU.com package. Subscribe for $39/year or $59/lifetime.
More…
PhotoStage Diashow-Programm
Version: 5.08 | Freeware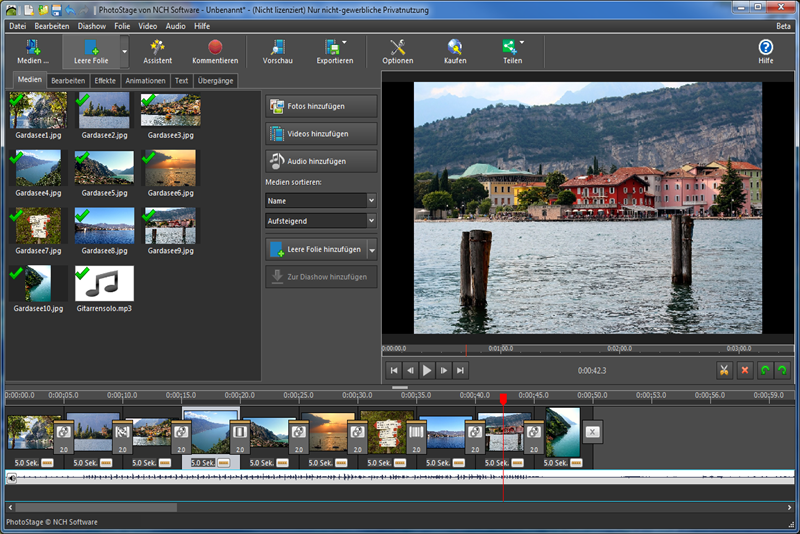 Mit PhotoStage kostenlos aus Digitalfotos, Videos und Musik eine Diashow erstellen. Man kann Effekte, Animationen, und Uebergaenge anwenden. Die Diashow kann dann beispielsweise auf DVD gebrannt oder zu YouTube hochgeladen werden. Fuegen Sie Musik, Kommentare oder Beschriftungen hinzu, um Ihre Diashow noch weiter zu optimieren. Unterstuetzte Formate beinhalten u.a. AVI, MPEG, WMV, DIVX, BMP, GIF, JPG, usw. sowie Audioformate.
More…
Able Video Snapshot
Version: 1.17.10.14 | Shareware (USD 9.95)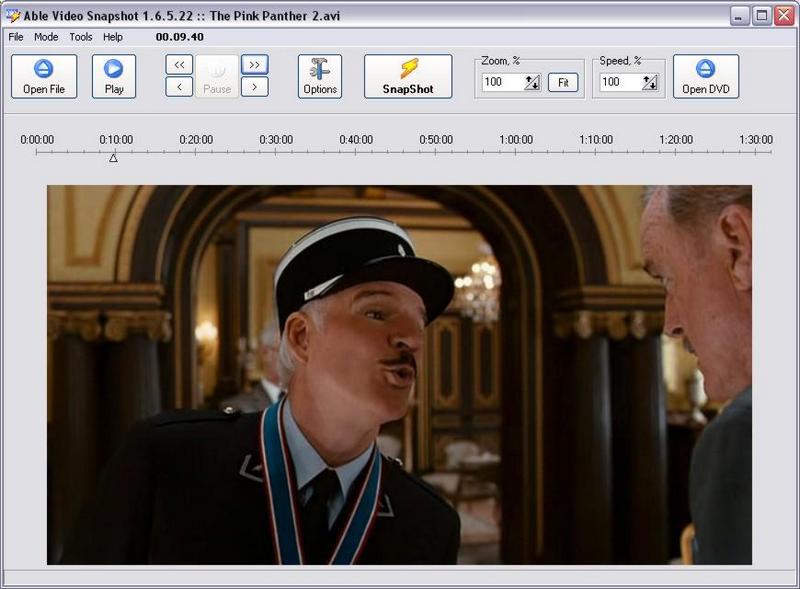 How to take a snapshot of your video within Able Video Snapshot? The program lets you take snapshots directly from your movie! This means you can go to any point within a video clip, capture a freeze frame picture, and save this image to your computers hard drive.
More…
Aiseesoft Mac Blu-ray Player
Version: 6.3.18 | Shareware (EUR 49.00)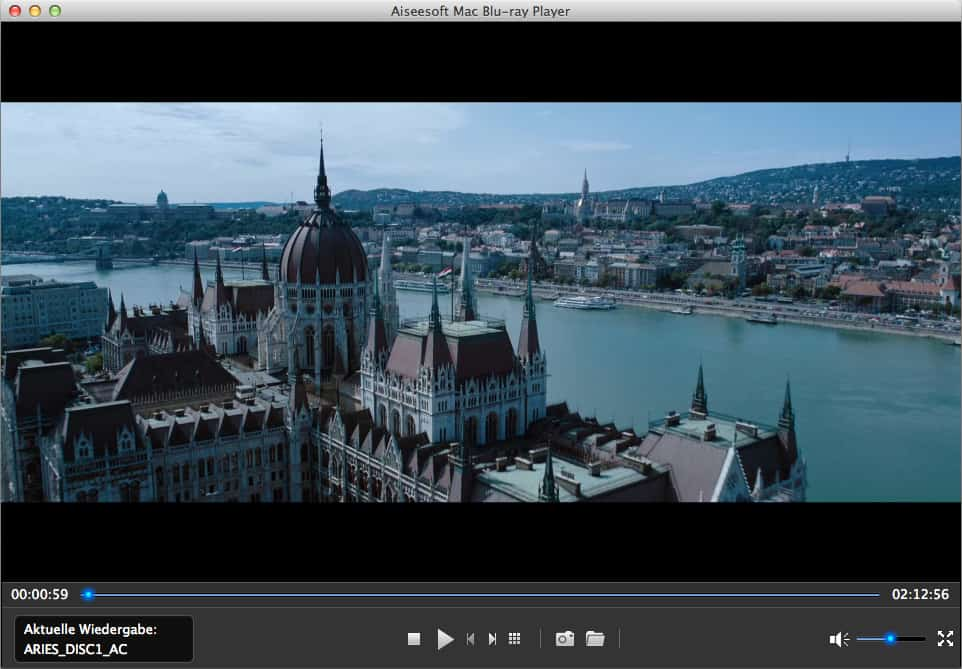 Aiseesoft Mac Blu-ray Player ist die beste Blu-ray Player Software f
More…
Prism Plus Edition
Version: 4.03 | Shareware (USD 69.95)
Mit der Prism Plus Edition in Windows Videos konvertieren. Dieser Video-Converter kann Videodateien von AVI, MPG, VOB, WMV (Windows Media Videoformate) und mehr in MOV, MP4, WMV, OGG uvm. umwandeln. Der Prism Video-Converter ist nicht schwer zu bedienen. Einfach die zu konvertierenden Dateien zur Liste hinzuf
More…
AnyMP4 Screen Recorder
Version: 1.1.28 | Shareware (EUR 29.95)

AnyMP4 Screen Recorder, das beste Bildschirm-Aufnahmeprogramm, kann Videos, Audios, Spiel und andere Bet
More…
Debut Pro Video-Aufnahme-Programm
Version: 5.04 | Shareware (USD 59.95)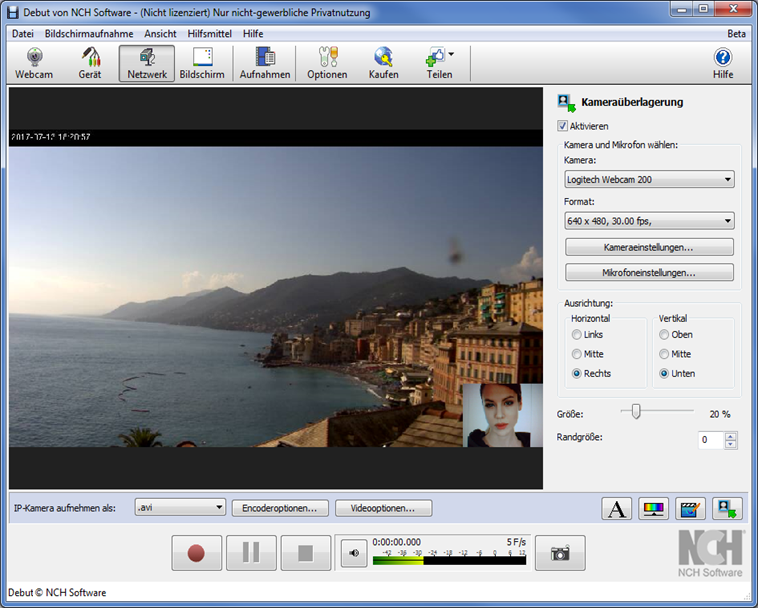 Video vom Bildschirm aufnehmen, von Webcam oder anderen Videoger
More…
Aiseesoft Blu-ray Player
Version: 6.6.12 | Shareware (EUR 49.00)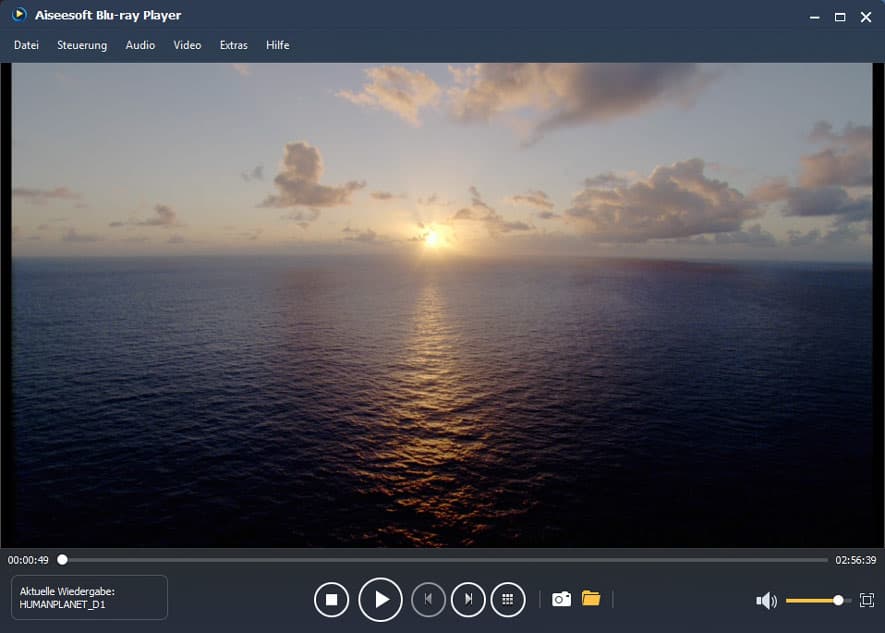 Aiseesoft Blu-ray Player Software erm
More…
Aiseesoft Screen Recorder
Version: 1.1.28 | Shareware (EUR 39.00)

Aiseesoft Screen Recorder ist ein leistungsstarkes Aufnahmeprogramm, das alles auf dem Computer-Bildschirm aufzeichnen kann. Mit diesem Screenrecorder k
More…
Aiseesoft Video Downloader
Version: 6.0.90 | Shareware (EUR 39.00)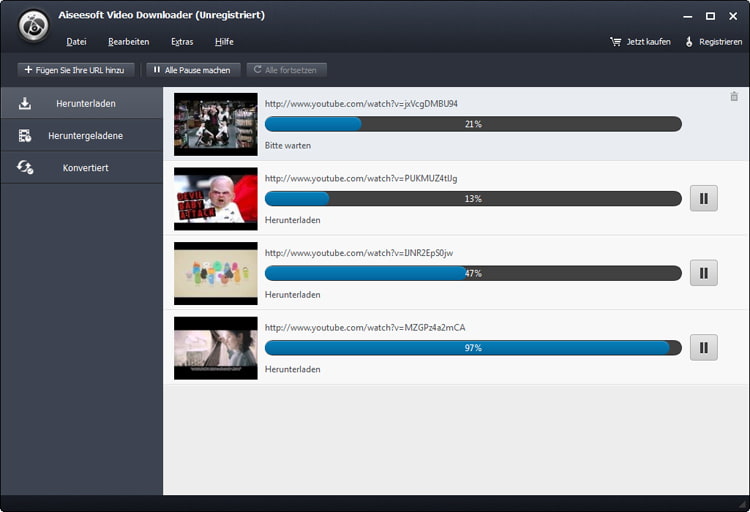 Aiseesoft Video Downloader ist ein professionelles Programm zum Downloaden Videos aus dem Internet, wie z.B. YouTube, Google, Yahoo, und vielen anderen Websiten. Er kann auch die heruntergeladenen und lokalen Videos in popul
More…