Category Audio & Multimedia / Video Tools
Aiseesoft Video Downloader
Version: 6.0.90 | Shareware (EUR 39.00)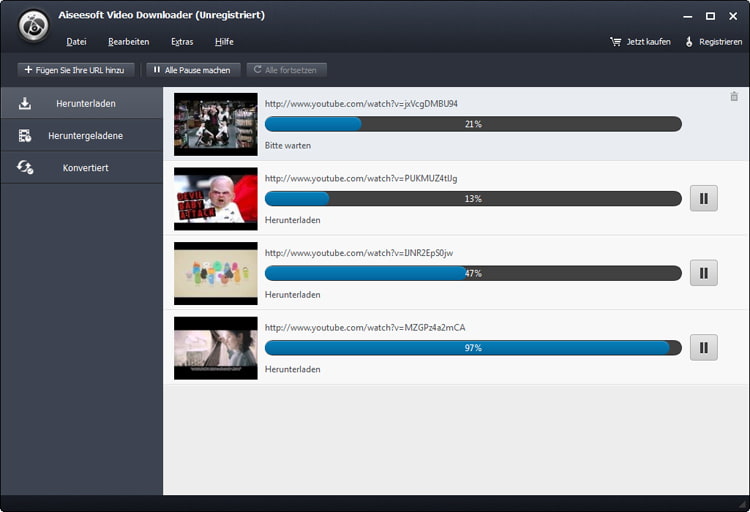 Aiseesoft Video Downloader ist ein professionelles Programm zum Downloaden Videos aus dem Internet, wie z.B. YouTube, Google, Yahoo, und vielen anderen Websiten. Er kann auch die heruntergeladenen und lokalen Videos in popul
More…
Debut Pro Mac Video-Aufnahme-Programm
Version: 4.11 | Shareware (USD 34.99)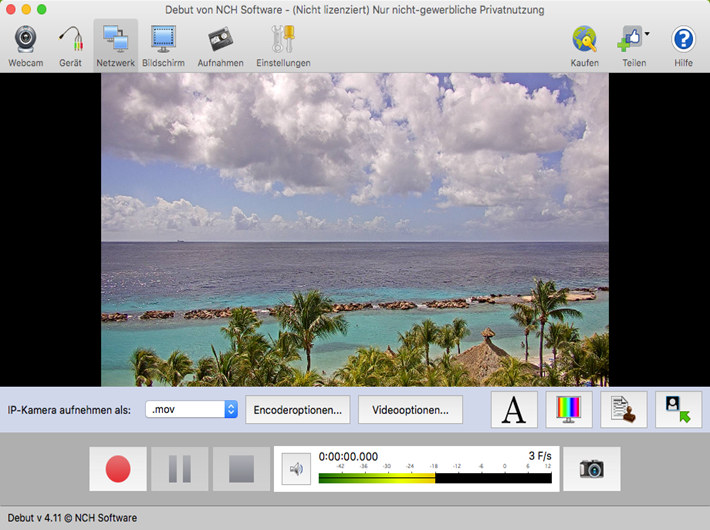 Debut Pro Video-Aufnahme-Programm fuer Mac. Video vom Bildschirm aufnehmen oder anderen Videogeraeten. Einen ausgewaehlten Bereich oder den gesamten Desktop aufnehmen und das aufgezeichnete Video in AVI, FLV, WMV, MP4, etc. speichern. Videoaufnahmen per E-Mail oder via FTP versenden. Debut dazu einrichten, Video zu einer bestimmten Uhrzeit aufzunehmen. Computerspiele aufnehmen, Videoanleitungen erstellen, Videonachrichten aufzeichnen u. m.
More…
Audials Moviebox
Version: 2018 | Demo (EUR 24.90)
+++Record, Convert and Enjoy Movies, Video Streaming and DVDs Anywhere+++ Recorder Video Streaming Internet Websites, Media Centers, Online Video Libraries + Auto Tagging & Manual Editor for Movies & TV Series + DVD Copier + Internet Video Downloader + Video Converter for PC, Smartphone, Tablet, Apple iPhone and iPad + Cloud manager + Player + WMV, M4V, MP4, TS, MKV, MPEG.
More…
VideoPad Masters Edition fuer Mac
Version: 5.27 | Shareware (USD 69.95)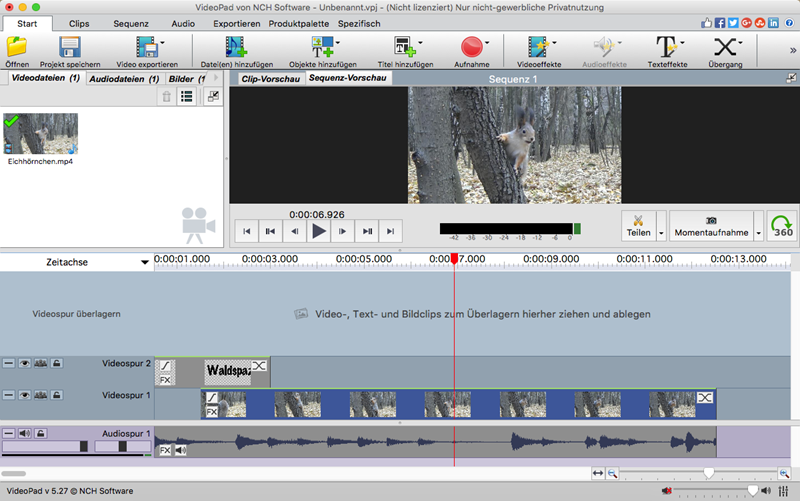 VideoPad Masters Edition ist ein Videobearbeitungsprogramm fuer Mac OS X. Videoclips einfach in vielen verschiedenen Formaten per Drag-and-Drop hinzufuegen und dann Film und Video schneiden. Sie koennen Effekte und Uebergaenge anwenden, Untertitel hinzufuegen, die Geschwindigkeit anpassen und mehr und so schnell professionell aussehende Videos erstellen. Das fertige Video dann auf DVD brennen, online teilen oder auf Videoseiten posten.
More…
4K Video Converter
Version: 9.2.16 | Shareware (EUR 50.73)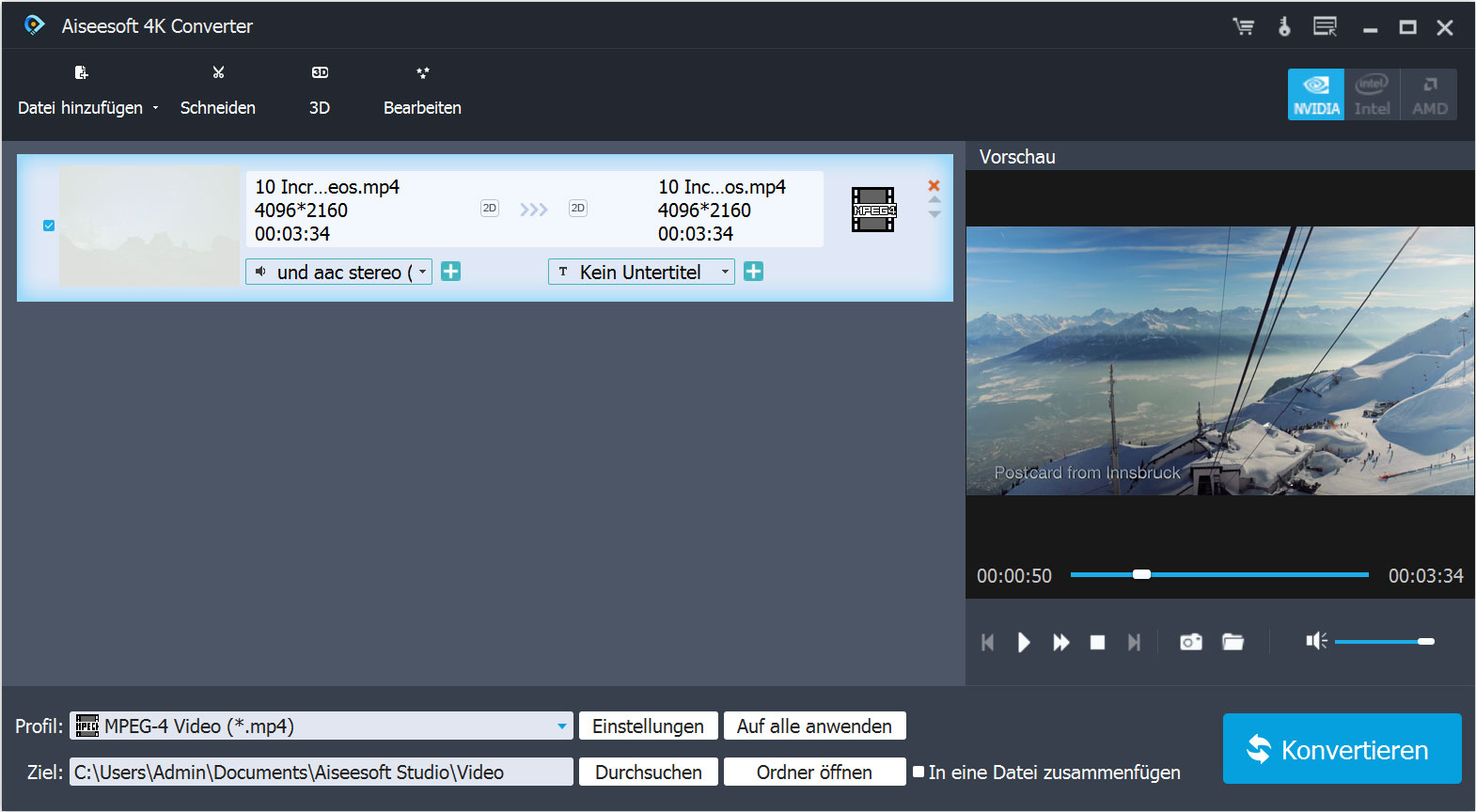 4K Video Converter helps you to convert 4K videos to any other video or audio formats, like 4k to 1080p videos, 4k to avi, mkv, mpeg, flv, mp4, mov etc. Also you can convert extract audio track from 4k videos and convert to mp3, m4a, flac, aac, etc. You are allowed to choose audio track and subtitle you want to keep and keep them in the output videos. You can also add effects, 3d effect, watermark, audio tracks, subtitle to videos.
More…
Xilisoft MP4 Converter for Mac
Version: 3.2.59.1225 | Shareware (EUR 24.95)
MP4 Converter for Mac, which features versatile functions and various settings, is specially designed for Mac users. It can converter many popular video and audio files to MP4 video and audio formats directly like MP4, AVI, M4A, AAC and MP3 and support many popular devices as iPod, iPhone, PSP, Apple TV, Archos, iRiver, Creative Zen, PS3, etc.
More…
Replay Media Splitter
Version: 2.2.1409 | Shareware (USD 29.95)
Replay Media Splitter is an easy audio and video file editor & file joiner. Learn to edit & join like a pro in no time. To edit: just load the file you want, mark the sections to keep or exclude and click "trim". The program offers a range of editing tools from simple to precise. Works with the major formats: AVI, WMV, ASF, WMA, MOV, MP4, MKV, MP3. Use the join manager to join files of the same type. Great for the beginner video or audiophile.
More…
1CLICK DVD MOVIE
Version: 3.1.0.2 | Shareware (USD 59.00)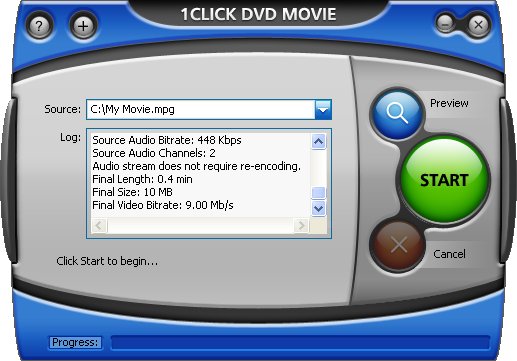 1CLICK DVD MOVIE converts movie files to DVD, VCD or SVCD. This software is compatible with most movie file formats including AVI, DivX, XviD, MPEG1, MPEG2, QuickTime, ASF, WMV and XP Media Center files. With just one click, you can create a DVD movie. You won't have to sit in front of a computer to watch a movie any more. With 1CLICK DVD MOVIE, you can convert your movie files to DVD and watch them on your television.
More…
VideoGet
Version: 7.0.3.92 | Shareware (EUR 19.95)
VideoGet is high performance online video download manager that lets you get most every video on the web! VideoGet allows you to download videos directly to your computer from most online video sites and automatically convert it to variety of video formats (AVI, MPEG1, MPEG2, WMV, FLV, MP4, 3GP, MP3) in single or batch mode. Support more than 850 video websites and more than 20 video formats.
More…
Free YouTube Uploader
Version: 4.0.5.827 | Freeware
Free YouTube Uploader is a PC desktop application to upload videos to YouTube without using the original YouTube web interface. If you often upload videos, this program will be a good companion for you as it supports batch mode upload. Supported OS: Windows XP/Vista/7/8. This free program contains no spyware or adware. It's clearly free and absolutely safe to install and run.
More…
SWF & FLV Player for Mac
Version: 3.5 | Freeware
Based on the standard Adobe Flash player for Mac OS X, SWF & FLV Player by Eltima Software offers advanced and unique features that allow you to play, rewind, fast-forward and preview SWF and FLV files frame-by-frame, and also create and manage playlists, zoom movies in and out, fit to current window size or restore to original one, set playback quality, control Flash security, check SWF file's comprehensive information and lots more.
More…
Replay Media Catcher
Version: 5.0.1.54 | Demo (USD 49.95)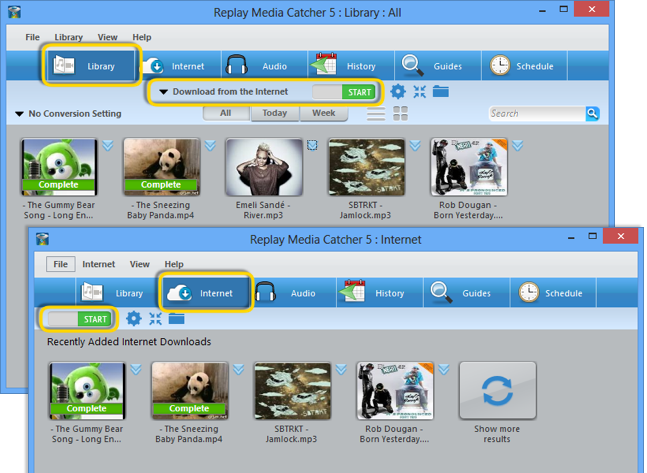 Download & convert video/audio from millions of sites as it is played. Most files can be downloaded at 10x real time. Includes Media Guides to help you find video/audio from popular sites. A built-in audio recorder will save audio from ANY site - including sites that encrypt their streams. Also includes a scheduler, torrent downloader and tons of other amazing features to make it easy to download, convert and enjoy all kinds of streaming media!
More…