Category Development / Other
C# Read PDF Tutorial for Developer
Version: 2022.6.6115 | Shareware (USD 499.00)
Gain valuable knowledge on how to extract text data from PDF documents with C# Read PDF Tutorial by IronSoftware. It provides a step by step guide to IronPdf library which allows you to read PDF in C# from multiple sources and then present it in a plain text. This is a great way to enhance your next development project with the capability of pouring through endless PDF documents that would otherwise require tons of oversight and human assets.
More…
C# Create PDF Tutorial for Developer
Version: 2022.5.5596 | Shareware (USD 499.00)
Add the ability to generate PDF documents to your latest project with C# Create PDF Tutorial for Developer. This new guide from IronSoftware introduces IronPdf - an integrated library which can help you to manipulate, merge and create PDF with C#, saving you valuable time and resources. Instead of having to rely on resource-heavy and bulky third-party applications, everything can be managed inside your own project, a feature your users will love.
More…
CSharp Create Excel File Tutorial
Version: 2022.3.0 | Shareware (USD 499.00)
C# Create Excel File Tutorial for developers to enhance project capabilities by introducing Excel features into their build using the IronXL.Excel library. This is a simplified feature for those working in C# or VB.NET for their project that allows future clients and users to create, edit, and manipulate excel files without needing to purchase expensive Microsoft Office suits or Excel Interop. Everything can be managed within your project.
More…
CSharp Read CSV File in CSharp
Version: 2021.12 | Shareware (USD 499.00)
Create Customized Excel Worksheets with CSharp Read CSV File in CSharp from IronSoftware. This powerful application tool enables your team to develop Excel creation and manipulation in C#, and .NET project builds. You'll be able to maintain all the same formatting and worksheet ranging in the well-known Excel letter:number system without having to install Microsoft Office or use Interlop all for free during the development phase.
More…
How to Read Excel File CSharp
Version: 2021.12 | Shareware (USD 499.00)
Expand your projects capabilities with How to Read Excel File CSharp tool from IronSoftware. This application allows you to read, create, and edit Excel files without needing to Interlop or installing Microsoft Office.
More…
How to Create PDF File in C#
Version: 2021.12 | Shareware (USD 499.00)
IronSoftware has released new components and technology for How to Create, Edit, and Fill a PDF File in C#. These powerful tools and tutorials enhance your productivity by enabling your team to save valuable time by manipulating, adding, removing, combining, splitting, and more for any PDF and its pages. Use this method to generate PDFs in C# using HTML, MVC, ASPX, and images. This is a free tool for development with licensing for deployment.
More…
C# Tesseract OCR Review and Tutorial
Version: 2021.11 | Shareware (USD 499.00)
IronSoftware has released innovative components into a valuable recording system that captures the text from major image formats, PDFs, and barcodes and transforms them into digital values that can be stored and manipulated. This .NET OCR works with more than 125 international languages to output images, PDFs, and structured documents that are easy to read and perfect for reporting, storing or using for searchable documents.
More…
Database Workbench Pro
Version: 5.8.0.0 | Shareware (USD 316.00)
Cross database engine developer IDE for PostgreSQL, InterBase, SQL Server, Firebird, MySQL, Oracle, NexusDB, MSDE including many tools like: Visual Object Editors, Schema Browser, Test Data Generator, SQL Insight, Cross Database Migrator and Compare, Object Templates, SQL Catalog, Stored Procedure Debugger, Two-way Visual Query Builder, Dependency Browsing, Data Export and Import Tools, Metadata Printing, Drag - Drop editing and much more.
More…
jk-ware Multimedia-Projektworkspace
Version: 4.0 | Shareware (EUR 59.90)
We offer our Multimedia-Projectworkspace for Visual C# developers for the further development of their own products. The Workspace needs Visual Studio Community and contains all source files for the construction of a form administration for the Windows-CLR. The resulting program manages the forms of an application and a base program. The Workspace consists of five projects. The source code contains multithreading and the award of license files.
More…
Freeware XMLFox XML/XSD Editor
Version: 8.1.8 | Freeware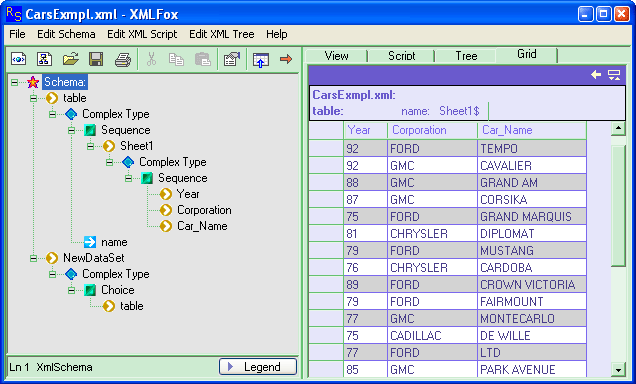 Freeware XML editing and validation tool XMLFox is a freeware editor for creating valid well-formed XML documents and/or XSD Schema. XMLFox schema editor enables you to easily develop advanced data models expressed in XSD Schema. It is the XML Schema Editor to provide a synchronized split-pane interface that simultaneously shows both a visual XML Schema Diagram and the underlying code, with changes in one pane immediately reflected in the other
More…
DataGrid Columns .NET assembly
Version: 2.9.9 | Shareware (USD 39.99)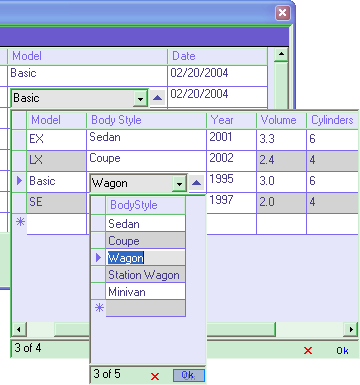 DataGrid Columns .NET assembly is DataGrid Columns Styles software package specifically designed for Windows Forms .NET developers. The software package answers on the question: "How to add Combobox in to DataGrid .NET in Windows Forms?" The assembly allows you to use all strengths of the .NET forms DataGrid control without waiving the user interface elements your customer needs. DataGridColumns.dll contains several additional DataGrid Columns.
More…
Freeware .NET Obfuscator Skater Light
Version: 8.5.5 | Freeware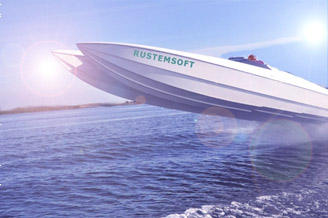 Freeware .NET Obfuscator Skater Light Edition is an obfuscation tool for .NET code protection. Prohibits reverse engineering;Obfuscated application usually is not recompilable;Protects any .NET app, executable or assembly;Encrypts string constants;Compatible with any .NET framework (1.0, 1.1, 2.0, 3.5, 4.0 and 4.5);Control flow obfuscation stops decompilers and deobfuscators;Scrambles class names, method names, field names etc.;Provides .NET Lice
More…