Category Desktop / Screen Savers: Art
Plasma Flower Screensaver
Version: 2.0 | Freeware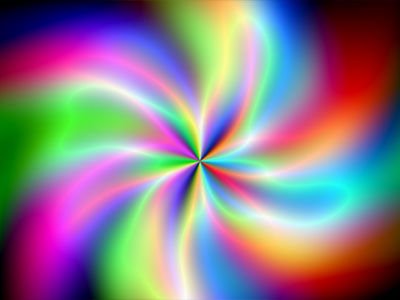 Fantastic OpenGL powered abstract screensaver with plasma effects. You will see all colors space palette in Plasma Flower free screensaver. Animation is very smooth and is compatible with all video cards. Plasma flower with fire leaves rotates with various speed and its brightness changes during time. Screensaver will work on any screen resolution, including HD and 4K monitors. And is compatible with any modern Windows desktop operating system.
More…
Particles 3D Screensaver
Version: 2.0 | Freeware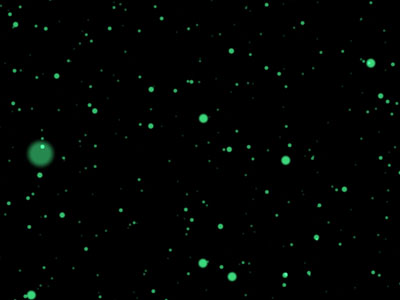 One of the most relaxing animated screensavers with 3D particles flying in dark space. You can imagine that you are flying in space or in dark water. Or any other space you want. Particles change its color during time, and its transparency is fading out in fog if particles are far away from camera. Camera is moving left and right, up and down. And you also go deeper into the space! Meditate today using your desktop PC!
More…
New Year Dream Screensaver
Version: 2.0 | Freeware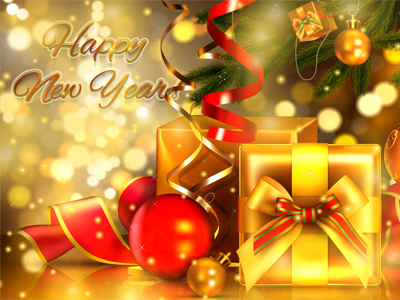 New Year holiday is celebrated by millions of people all over the world. People try to leave their problems in the old year. And hope for better life in the new year. So let's dream about new year success and happiness! New Year Dream Screensaver will help you to relax and create holiday mood. It is very warm smooth animated scene with all attributes of the New Year holiday. You will see gifts near tree, various decoration balls and ribbons.
More…
Christmas Warmth Screensaver
Version: 2.0 | Freeware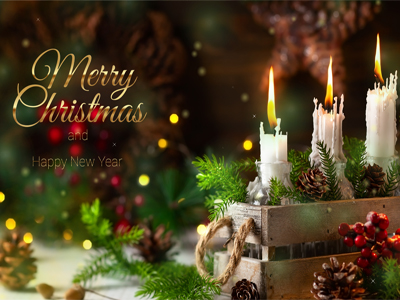 Get ready for celebrating Christmas Holiday! This winter holiday is enjoyed by hundreds of millions of people all over the world. You can create Christmas mood and feel its atmosphere using free Christmas Warmth Screensaver. Screensaver consists of animated scene with holiday attributes. You will see warm sparkles flying in the air, three burning candles and nice decorations everywhere. And of course Christmas and New Year greeting inscription.
More…
Happy Pumpkin Screensaver
Version: 2.0 | Freeware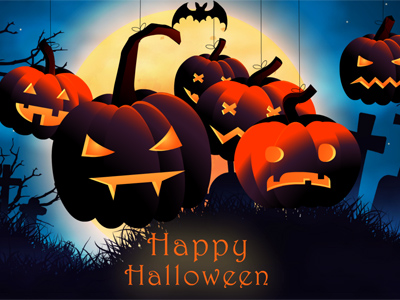 It is time to celebrate upcoming Halloween Holiday. One of the best ways to do this is to download and install free Halloween screensaver. Make some fun and joy for your desktop PC! Let it celebrate this holiday, too. You will see Halloween scene with animated characters: bats, big dark trees, gravestones and moon. And of course you will find the main Halloween attribute - pumpkin!
More…
Neurons Galaxy Screensaver
Version: 2.0 | Freeware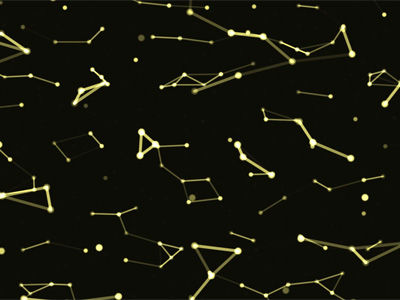 Very attractive abstract free 3D screensaver with special effects. Imagine that you are flying through space with dots. Dots randomly move, forming connections between each other. It reminds us neural network. Rounded dots are blinking and connections created and destroyed with fade transition effects. As time goes color scheme of screensaver and background is changing from white to red, blue, yellow and purple.
More…
Plasma Colors Screensaver
Version: 2.0 | Freeware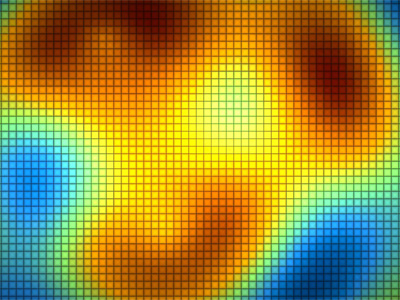 Eye-catching abstract free screensaver with plasma effects. Plasma Colors is OpenGL screensaver with smooth plasma animation and transition effects in 4k resolution. You will see shining and mixing effects of red, blue, yellow and green colors. Each color accords its plasma temperature. Red color is the hottest! Blue is the coldest. To make screensaver more unusual rendered picture is divided into cells with falling edges.
More…
Borealis Sky Screensaver
Version: 2.0 | Freeware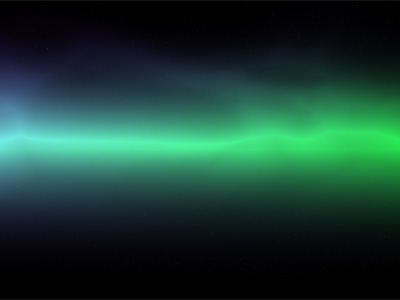 Take a rest and meditate with Borealis Sky Screensaver. Have you ever seen Aurora Borealis at the north? You can observe north borealis effects using our free 3D screensaver. Enjoy night space with glittering stars and borealis transition effects. Its color changes from blue to green, and twinkling colored rays light the night skybox. Solar wind emits light of varying color and complexity. Screensaver uses OpenGL and works very smooth.
More…
Mystical Smoke Screensaver
Version: 2.0 | Freeware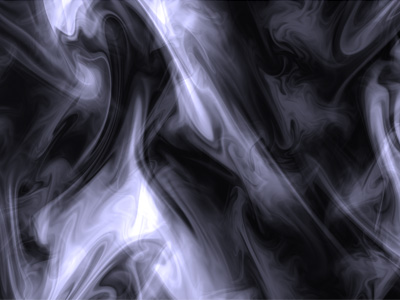 Relax from hard work, take a rest using Mystical Smoke Screensaver. Take a look at free screensaver with fog and smoke special effects. Blue and white abstract clouds of smoke are very realistic. Light and heavy clouds go up from bottom to top of your screen. They intersect and interact with each other, creating unusual forms. Screensaver is build with native OpenGL support. So it works smooth on every modern desktop PC.
More…
Cozy Fireplace Screensaver
Version: 1.0 | Freeware
In our busy life there are so few moments when you can relax and set your mind free from the anxious thoughts. This cozy fireplace screensaver will help you get away from the routine and will comfort your heart. Put it on your screen and dream away to a romantic world.
More…
3D Realistic Hourglass Screensaver
Version: 1.76 | Freeware
Use this realistic hourglass as your screensaver, add classic style to your desktop.It consists of two glass bulbs placed one above the other which are connected by a narrow tube. One of the bulbs is filled with fine sand which flows through the narrow tube into the bottom bulb . Once all the sand has run to the bottom bulb, the device is inverted in order to measure another time period.it's really an ideal screensaver.
More…
Free Alarm Clock Screensaver
Version: 1.0 | Freeware
This free screensaver is the right thing for those who are always late. With this premium collection of extraordinary world-famous clocks you will always be on time.
More…