Category Desktop / Screen Savers: Art
Borealis Sky Screensaver
Version: 2.0 | Freeware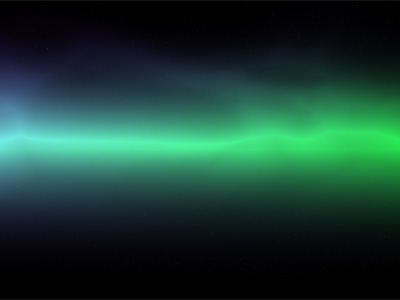 Take a rest and meditate with Borealis Sky Screensaver. Have you ever seen Aurora Borealis at the north? You can observe north borealis effects using our free 3D screensaver. Enjoy night space with glittering stars and borealis transition effects. Its color changes from blue to green, and twinkling colored rays light the night skybox. Solar wind emits light of varying color and complexity. Screensaver uses OpenGL and works very smooth.
More…
Mystical Smoke Screensaver
Version: 2.0 | Freeware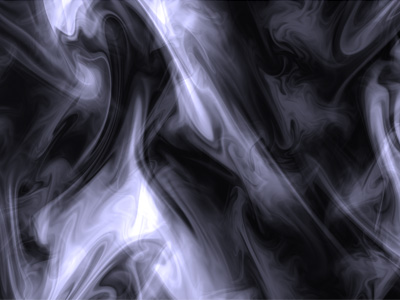 Relax from hard work, take a rest using Mystical Smoke Screensaver. Take a look at free screensaver with fog and smoke special effects. Blue and white abstract clouds of smoke are very realistic. Light and heavy clouds go up from bottom to top of your screen. They intersect and interact with each other, creating unusual forms. Screensaver is build with native OpenGL support. So it works smooth on every modern desktop PC.
More…
Cozy Fireplace Screensaver
Version: 1.0 | Freeware
In our busy life there are so few moments when you can relax and set your mind free from the anxious thoughts. This cozy fireplace screensaver will help you get away from the routine and will comfort your heart. Put it on your screen and dream away to a romantic world.
More…
3D Realistic Hourglass Screensaver
Version: 1.76 | Freeware
Use this realistic hourglass as your screensaver, add classic style to your desktop.It consists of two glass bulbs placed one above the other which are connected by a narrow tube. One of the bulbs is filled with fine sand which flows through the narrow tube into the bottom bulb . Once all the sand has run to the bottom bulb, the device is inverted in order to measure another time period.it's really an ideal screensaver.
More…
Free Alarm Clock Screensaver
Version: 1.0 | Freeware
This free screensaver is the right thing for those who are always late. With this premium collection of extraordinary world-famous clocks you will always be on time.
More…
3D Realistic Fireplace Screen Saver
Version: 3.9.7 | Shareware (USD 14.85)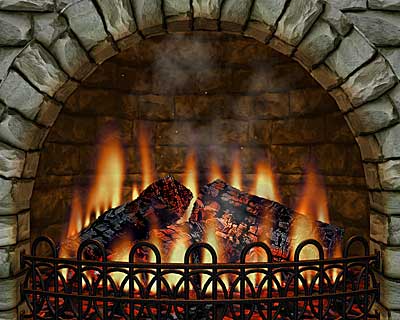 Everyone is lured by the dance of a flame. With 3D Realistic Fireplace Screen Saver, you can now have the unmatched elegant look of a real wood fire and supply the charm, comfort, ambiance and romance of a fireplace to your home or office year round. The screen saver comes with controls that allow you to change types of fireplaces, materials, firequards and adjust the flame ambience from roaring flames to glowing embers to suit any mood.
More…
Claude Monet Art
Version: 1.0 | Shareware (USD 35.00)
Bring Claude Monet art to your desktop! Claude Monet is a principal founder of Impressionism. Monet's art is based on the use of color to draw the motive without resorting to line. The full version of this pack includes 270 high-quality images for your desktop. A free wallpaper utility, MoodBook, will draw pictures from this pack on your desktop, creating the wonderful look and feel of an art gallery full of great works of art...
More…
Liquid Desktop
Version: 4.0 | Freeware
Awesome 3D liquid melting takes over a screen shot of your desktop. This screen saver liquefies your desktop by running waves through it while simultaneously tweaking the color intensity of each ripple, resulting in a mesmerizing and soothing feeling. Use the chrome effects to render a metallic mirror surface. Installer and uninstaller included.
More…
Photo Gallery 3D Screensaver
Version: 1.0.9 | Shareware (USD 9.95)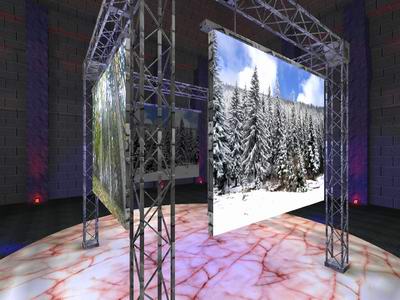 Do you want to see your photos easily, more often and in 3D ?
Every time you stop working on the computer a 3D virtual gallery will fill your screen and present your most important moments, people and places captured in your digital photos.
Your memories can now be even closer to you !
More…
Real 3D Matrix
Version: 3.02 | Freeware
Create and enter your own matrix! This screensaver emulates the falling green code as seen in the hit movies "The Matrix", "The Matrix Reloaded", and "The Matrix Revolutions". What sets this screensaver apart from all the other matrix screensavers out there is this is the first one to use real 3D objects for the falling glyphs, creating a more 3D feel and environment than ever before!
More…
Amaze
Version: 8.0 | Shareware (USD 19.50)
Amaze Photo and Multimedia Screen Saver displays your favorite photos and Multimedia in an interesting and ever-changing fashion. Images can be displayed as framed photographs, slideshow with transition effects and many other exiting display options selected at random to ensure you never tire of watching them.
More…
Animated Balls Screensaver
Version: 2.2 | Freeware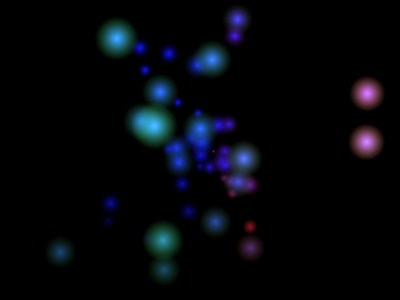 We offer you our screensaver of animated balls. This is a very high quality product, we tried to make a screensaver that will appeal to both adults and children! In the intro animations to life with colored balls move chaotically on a dark background, the process is fascinating and relaxing. Download our screensaver for free!
More…