Category Games & Entertainment / Strategy & War Games
Goldene Abende am Kamin
Version: 1.0 | Shareware (EUR 9.99)
In diesem Simulationsspiel besitzen Sie ein Haus mit einem Kamin. Gehen Sie regelmäßig in den Wald und suchen Sie dort nach Holz, damit Sie es in Ihrem Kamin verbrennen und dadurch Heizkosten sparen können. Legen Sie einen Holzvorrat an, damit Sie auf den nächsten Wintereinbruch vorbereitet sind.
More…
Chinese Checkers
Version: 1.9.2 | Freeware
Challenge your mind and try various strategies as you battle with the computer in this traditional board game! Your target is to move all your marbles to the enemy base before your opponent does so. When the game starts, you will be given a checkerboard in the shape of a hexagram, and the board is divided into 6 bases of different colors. The 10 blue marbles on your side are placed in the blue area, while the 10 green pieces of the computer are l
More…
Guitar strum patterns
Version: 11.09 | Freeware
Guitar strum patterns. Free guitar lessons. Basic right hand technique for strumming. Strumming patterns. Tips on Guitar Accompaniment I'm having problems with my strumming patterns for different songs. I'm pretty much stuck
More…
Absolute Evil
Version: 3.1 | Freeware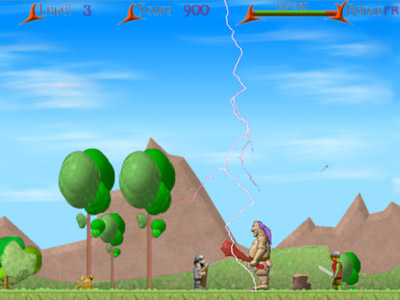 A long time ago, when magic was a common thing, people were not the only sentient beings on the Earth. There were also trolls, goblins, elves and more. Every so often, wars between the races broke out and chaos reigned. Some kingdoms would win over the others, and some would suffer defeat. The rulers were changing, and enlighteners were born. But then a horrible creature appeared...
More…
Brutal Wars
Version: 1.5 | Shareware (USD 24.95)
Brutal Wars is a turn-based war strategy that challenges you to hone your strategic skills on the battlefield displayed on your Pocket PC. Your objective is to protect your land from the onslaught of the enemy. The game offers 40 different military units, diverse maps, campaign, single-player and multiplayer modes. Additionally, you have an ability to save your current game, transfer it to your Pocket PC or desktop PC and continue to play.
More…
I of the Enemy: Ril'Cerat
Version: 2.25 | Freeware
I of the Enemy: Ril'Cerat is a totally free, stand alone, science fiction real-time starategy game, that is the first chapter in the "I of the Enemy" saga. The player is a Lokob (luh-kobe) officer who is in charge of his race's contingent. Major Verkkal (voice talents of Ian McNeice, famed for his role as Baron Harkonnen in Dune) is his trusted friend and Field Commander.
More…
Crazy Pentomino
Version: 1.3 | Shareware (EUR 10.00)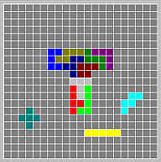 There are twelve ways to combine 5 squares, with the exception of rotations and turn arounds. These twelve ways give the twelve pentominoes. The point of the game is to make copies of given patterns, using the twelve pentominoes. If you succeed to find an unknown solution, your name is inserted in the solution list.
More…
Crazy Towers
Version: 1.2 | Freeware
On the 8x8 board bricks and bombs in packages of 1 to 4 are distributed at random. Also you'll find one or more bananas. Right to the board there is a foundation. It will be your job to build a tower there. To be able to build your tower you need bricks, which you find on the board. Bombs logically reduce the height of towers. You can only take bricks, which are inside of the small yellow bar. This bar changes its dirtection after every move.
More…
Billionaire II
Version: 1.09 | Shareware (USD 19.95)
Billionaire II is a new thrilling and exciting business game where only the BIG money makers win! Through clever business, shrewd acquisitions, fast and furious killings in shares and bonds, you gradually build up your fortune. The first one to become a Billionaire wins!
More…
Battle Rush:Tanks
Version: 1.140 | Demo (USD 14.95)
The Elefun Company presents a new game named Battle Rush:Tanks! The
game is based on the well-known and well-loved Battle City game, now
with 3D technologies. The action takes place in the arena, where you
and your enemy appear. You drive a tank, and your aim is to destroy all
enemy tanks and defend your base from annihilation.
More…
SeaWar The Battleship
Version: 2.8 | Shareware (USD 19.95)
SeaWar is an implementation of classical paper battleship game. Players? main task is to defeat enemy fleet. Choose one of four arenas. Each one has differently designed weapons, ship sets, and special effects. 3D graphics allow you to observe blow effects, puffs of smoke, and moving sea waves. Game supports head-to head mode, and network play. Second version received a new menu design, scores system, tooltips, and adjustable screen resolution.
More…
Five Games
Version: 1.0.2.1 | Shareware (EUR 8.00)
Five Games das sind f?nf Strategiespiele die sich unter eine Oberfl?che verstecken. Bei den Spielen Cluster und Avalance besteht die Aufgabe darin so viele Steine wie nur m?glich vom Spielfeld zu entfernen. Um bei den Spielen Center, Free Place und To The Top eine hohe Punktzahl zu erreichen, mu? das Spielfeld solange es geht frei gehalten werden. In allen Spielen kann die Farbanzahl variiert und somit der Schwierigkeitsgrad ver?ndert werden.
More…