Category Security & Privacy / Data Safety
VyprVPN for Windows
Version: 4.1.0.10541 | Freeware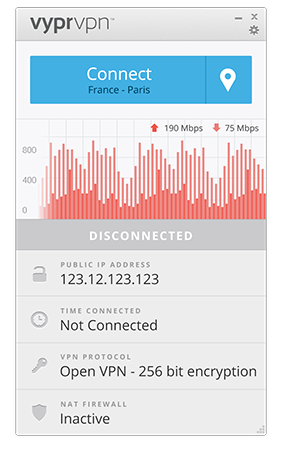 The VyprVPN for Windows application automatically configures and simplifies managing your VPN connections. Switch freely between 50+ global server locations and multiple VPN protocols with a single click. The VyprVPN apps feature a sleek and intuitive look and feel, with powerful new features and customization options. VyprVPN is a free VPN service. VyprVPN also has Mac, iOS and Android apps. Learn more: www.goldenfrog.com/vyprvpn
More…
VyprVPN for Mac
Version: 4.1.0.8945 | Freeware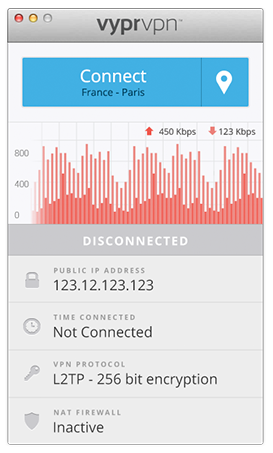 The VyprVPN for Mac application automatically configures and simplifies managing your VPN connections. Switch freely between 40+ global server locations and multiple VPN protocols with a single click. The VyprVPN app features a sleek and intuitive look and feel, with powerful new features and customization options. VyprVPN is a free VPN service. VyprVPN also has Wndows, iOS and Android apps. Learn more: www.goldenfrog.com/vyprvpn
More…
Cryptainer LE Free Encryption Software
Version: 14.2.5.0 | Freeware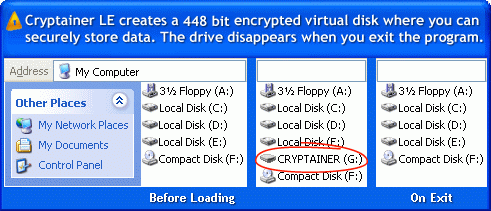 Cryptainer LE - a totally free 448-bit encryption software. An easy to use encryption tool that creates encrypted 'vaults'. One can store any kind of data in them. Cryptainer LE Free Encryption Software allows you to encrypt any file or folder on any Windows PC. Protects all types of media and any type of data. Password protect any file or folder with strong encryption. Send secure e-mail. Protects data on USB Drives, Flash Drives, CDs and HDDs.
More…
PureVPN Windows VPN Software
Version: 7.1.2.0 | Shareware (USD 10.95)
PureVPN for Windows supports Chinese, Spanish, Dutch, Arabic, French, German and Turkish languages. The updated VPN client for Windows offers maximum security with multiple VPN protocols by adding an extra layer of security with its revolutionary features. The app can also transform your device into a secure, VPN-powered hotspot.
More…
DewVPN unlimited free VPN for Windows
Version: 1.2.0.317 | Freeware
DewVPN is a 100% unlimited free VPN service! It has no time, bandwidth, speed, and location swiching limits at all. DewVPN automatically configures and simplifies managing your VPN connections. Switch freely between 50+ global server locations with a single click. DewVPN is very easy to use, No Registration, No Login required, DewVPN doesn't and will never log anything that could be used to identify you.
More…
Easy Sync
Version: 1.4 | Evaluation (EUR 9.95)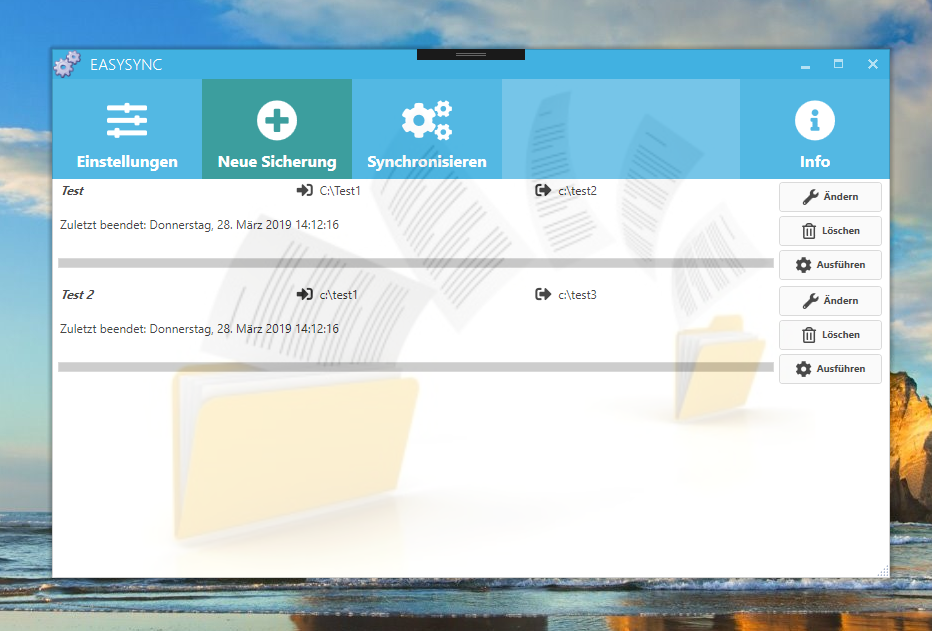 Easy synchronize your files and folders with EasySync. The program automatically syncs your files and folders on different devices. To do this, EasySync compares the files in 2 selected folders and copies newer files to the destination folder. This ensures that you always have a current copy of your files in both folders.
More…
USB Safeguard
Version: 8.3 | Shareware (USD 21.00)
USB Safeguard is a portable software that allows you to protect your private files with a password on your removable drive using the secure AES 256 bits key. It protects data by creating a password-protected virtual drive on your portable storage device (USB flash drive, HDD hard drive, SSD, memory card). Once setted, no one will be able to access your private files without the correct password!
More…
TheOneSpy Windows Monitoring Software
Version: 1.0 | Shareware
TheOneSpy windows monitoring software is to spy on windows desktop computers and laptop devices. Install TheOneSpy to Track GPS location, keystrokes logging, and monitor browsing history, check installed apps, and take screenshots of targeted windows computer / laptops activities. The windows software is fully featured all the necessary monitoring needs of parents and corporate sectors. It is 100% compatible with the Windows 7,8.
More…
BackitUp
Version: 1.23b | Freeware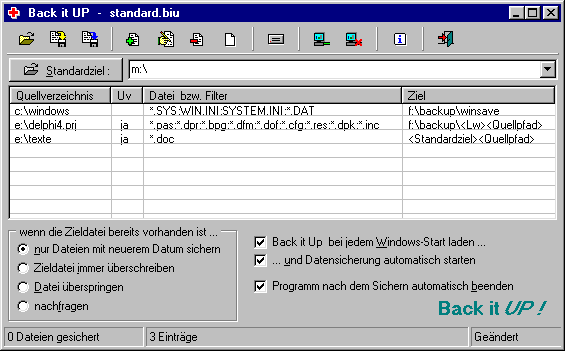 BackitUp automates the backup of an unlimited number of files. Every entry has its own destination path. Source path can be included into the destination path. If the destination path does not exist, it will be created. It is possible to backup single files or all files matching a file mask. You can backup a directory including all subdirectories. Diskspanning is supported. You can start the program manually or every time, when Windows starts.
More…
Leawo iOS Data Recovery for Mac
Version: V3.1.0 | Shareware (EUR 54.95)
☉ Multifunctional iPad/iPod/iPhone data recovery software for all Mac users.
☉ Extract up to 12 kinds of lost files in iPhone, iPad and iPod touch.
☉ Recover lost data from iTunes backup for all iOS devices!
☉ Get lost data back even the iOS devices are broken or damaged.
☉ Fully support iOS 8, latest iOS devices including iPhone 6/6 plus, etc.
More…
KeyMaster
Version: 1.96 | Shareware (EUR 10.23)
Das Problem kennt wohl jeder: Sie haben sich bei zahlreichen Internetdiensten angemeldet und haben nie das passende Passwort griffbereit. Oder Ihnen ist die Liste mit den zahlreichen Passwörtern, die sie schon mehrfach geändert haben, in ihrer Schreibtischschublade einfach zu unsicher.
KeyMaster hilft Ihnen hier weiter: Sie können komfortabel in einer kleinen Datenbankanwendung Ihre Passwörter eingeben, verwalten und pflegen.
Dabei können Sie m
More…
CyberSafe Files Encryption
Version: 2.1.5.1 | Shareware (USD 29.00)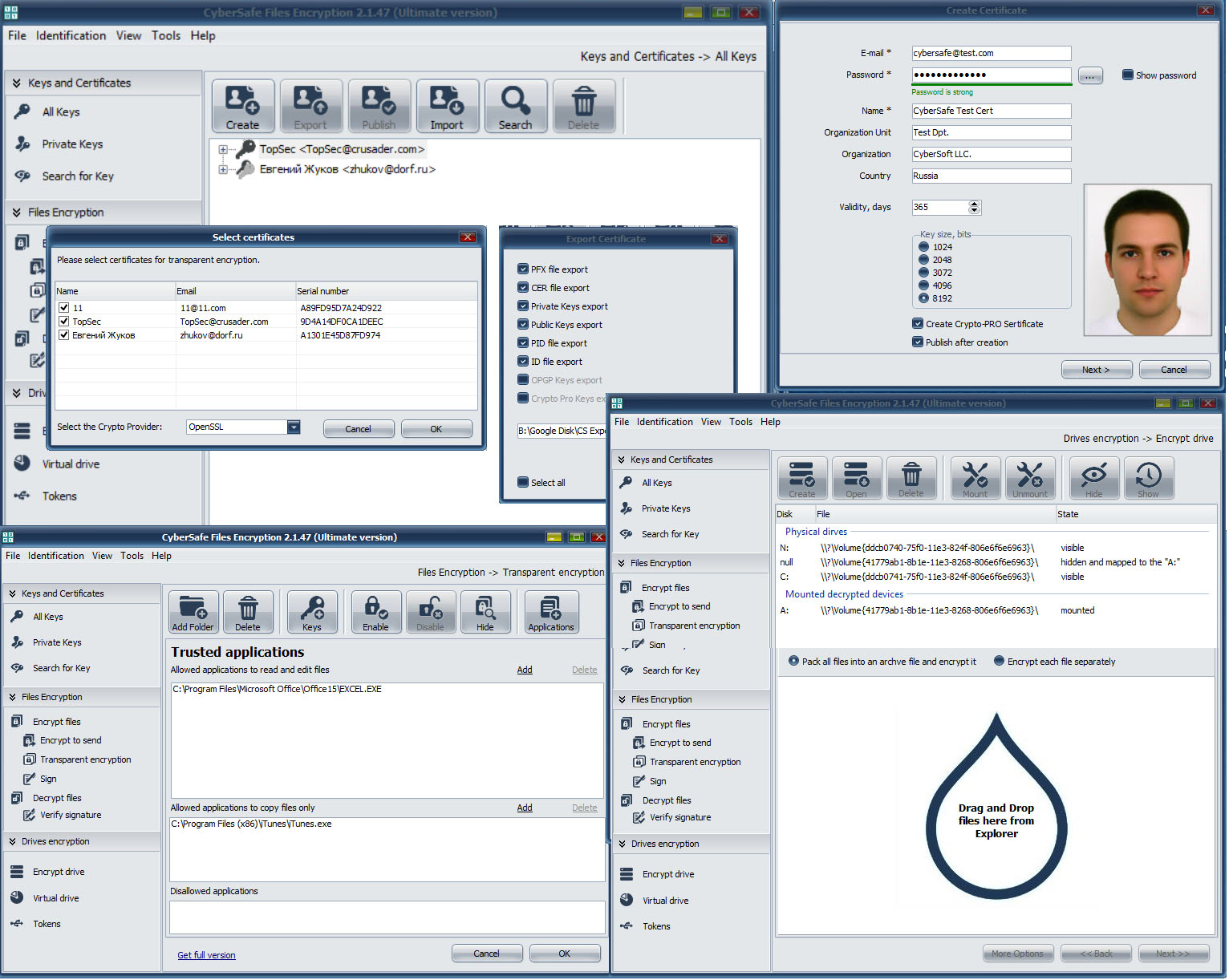 File encryption tools such as CyberSafe Files Encryption software provide you with the ultimate solution to protect your data from prying eyes whether it is being stored on an unprotected computer or sent over insecure communication channels. This software provides three automated modes of data encryption, with the highest level protecting your data with a Public Key value for the Microsoft Cryptography Service.
More…