Category Security & Privacy / Data Safety
VyprVPN for Windows
Version: 2.14.1.8326 | Freeware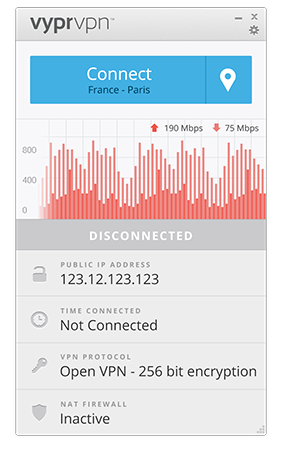 The VyprVPN for Windows application automatically configures and simplifies managing your VPN connections. Switch freely between 50+ global server locations and multiple VPN protocols with a single click. The VyprVPN apps feature a sleek and intuitive look and feel, with powerful new features and customization options. VyprVPN is a free VPN service. VyprVPN also has Mac, iOS and Android apps. Learn more: www.goldenfrog.com/vyprvpn
More…
VyprVPN for Mac
Version: 2.18.1.6485 | Freeware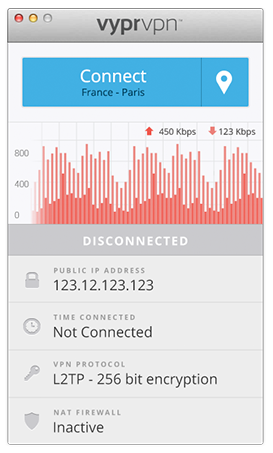 The VyprVPN for Mac application automatically configures and simplifies managing your VPN connections. Switch freely between 40+ global server locations and multiple VPN protocols with a single click. The VyprVPN app features a sleek and intuitive look and feel, with powerful new features and customization options. VyprVPN is a free VPN service. VyprVPN also has Wndows, iOS and Android apps. Learn more: www.goldenfrog.com/vyprvpn
More…
TheOneSpy Windows Monitoring Software
Version: 1.0 | Shareware
TheOneSpy windows monitoring software is to spy on windows desktop computers and laptop devices. Install TheOneSpy to Track GPS location, keystrokes logging, and monitor browsing history, check installed apps, and take screenshots of targeted windows computer / laptops activities. The windows software is fully featured all the necessary monitoring needs of parents and corporate sectors. It is 100% compatible with the Windows 7,8.
More…
BackitUp
Version: 1.23b | Freeware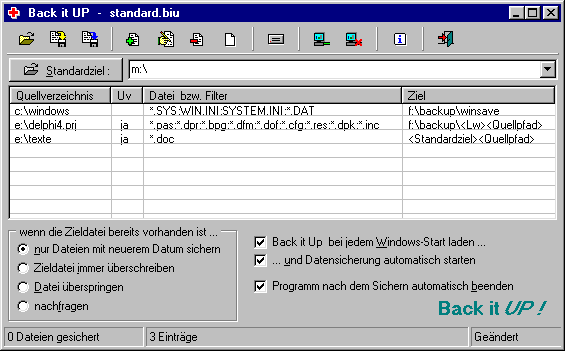 BackitUp automates the backup of an unlimited number of files. Every entry has its own destination path. Source path can be included into the destination path. If the destination path does not exist, it will be created. It is possible to backup single files or all files matching a file mask. You can backup a directory including all subdirectories. Diskspanning is supported. You can start the program manually or every time, when Windows starts.
More…
Leawo iOS Data Recovery for Mac
Version: V3.1.0 | Shareware (EUR 54.95)
☉ Multifunctional iPad/iPod/iPhone data recovery software for all Mac users.
☉ Extract up to 12 kinds of lost files in iPhone, iPad and iPod touch.
☉ Recover lost data from iTunes backup for all iOS devices!
☉ Get lost data back even the iOS devices are broken or damaged.
☉ Fully support iOS 8, latest iOS devices including iPhone 6/6 plus, etc.
More…
KeyMaster
Version: 1.96 | Shareware (EUR 10.23)
Das Problem kennt wohl jeder: Sie haben sich bei zahlreichen Internetdiensten angemeldet und haben nie das passende Passwort griffbereit. Oder Ihnen ist die Liste mit den zahlreichen Passwörtern, die sie schon mehrfach geändert haben, in ihrer Schreibtischschublade einfach zu unsicher.
KeyMaster hilft Ihnen hier weiter: Sie können komfortabel in einer kleinen Datenbankanwendung Ihre Passwörter eingeben, verwalten und pflegen.
Dabei können Sie m
More…
CyberSafe Files Encryption
Version: 2.1.5.1 | Shareware (USD 29.00)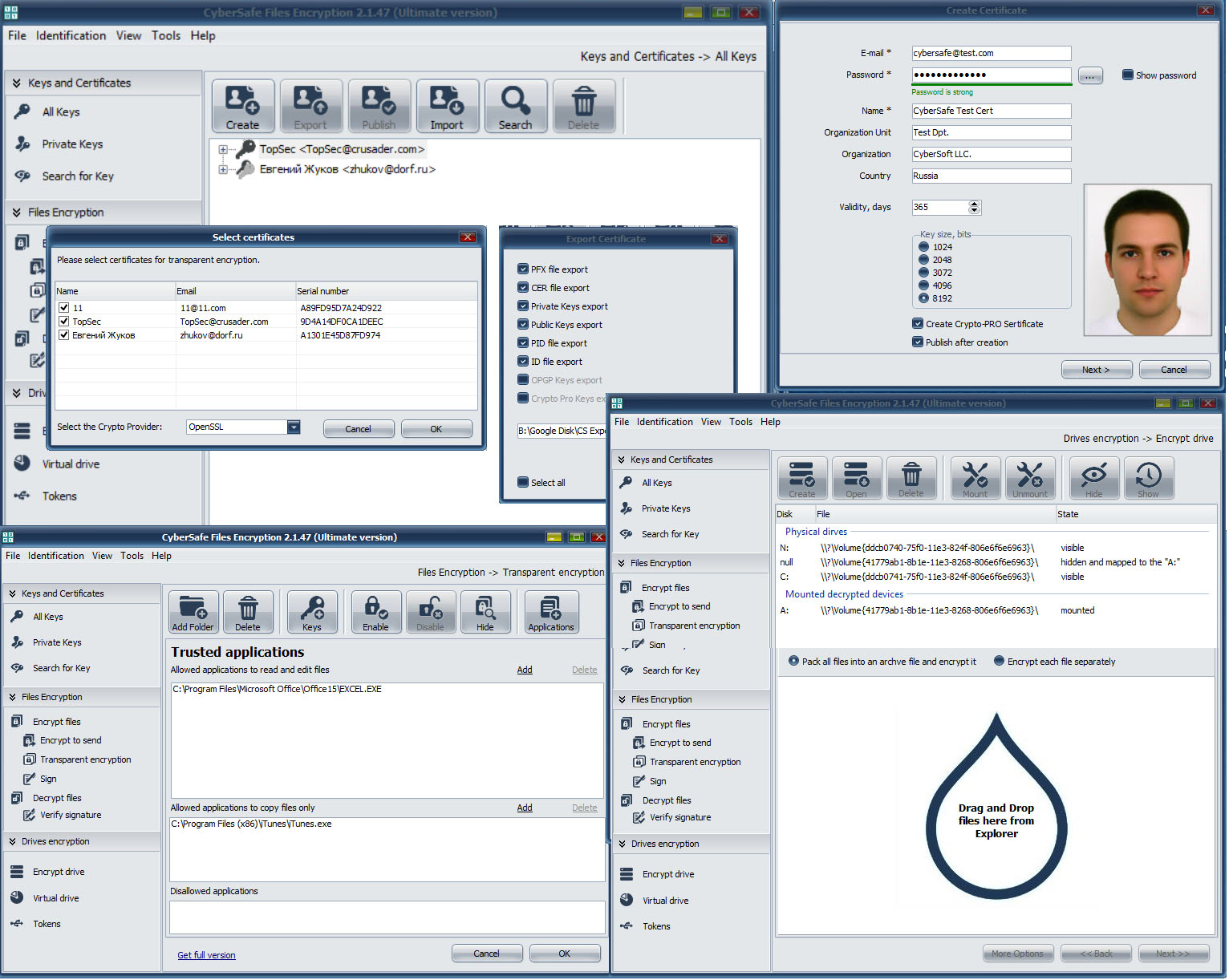 File encryption tools such as CyberSafe Files Encryption software provide you with the ultimate solution to protect your data from prying eyes whether it is being stored on an unprotected computer or sent over insecure communication channels. This software provides three automated modes of data encryption, with the highest level protecting your data with a Public Key value for the Microsoft Cryptography Service.
More…
Auscomp Fort Knox
Version: 5.0.8.25 | Shareware (USD 29.95)
For everyone who wants to ...
- store, manage and control all sensitive information on their computer using 448-bit encrypted digital safes.
- receive reminders when passports, driving licenses and other important documents are due to renewal or require some action.
- auto-login to websites or auto-complete web forms.
- securely lock away any sensitive files/documents.
- send encrypted messages or documents via email to anyone, anywhere.
More…
FileProtection
Version: 1.0 | Shareware (EUR 9.99)
Mit FileProtection können Sie Systemdateie
und andere wichtige Dateien überwachen und sich bei Änderungen benachrichtigen lassen.
Außerdem enthält das Programm eine Dateishredder Funktion, mit der man Dateien löschen und mit Zufallszahlen überschreiben kann, damit diese auch mit speziellen Datenrettungsprogrammen nicht mehr wiederherstellbar sind.
Nebenbei überwacht das Programm Ihre IP-Adresse und protokolliert Änderungen in einer Logdatei mit.
More…
SecureLogin my Web
Version: 1.2 | Freeware
SecureLogin my Web ist eine Zusatzanwendung, die in den Webbrowser integriert ist. Sie geben die gewünschte Webseite ein und SecureLogin my Web überträgt automatisch Ihre entsprechenden Zugangsdaten. SecureLogin my Web verwaltet die Passwörter für Sie. Da Sie sich diese nicht mehr merken müssen, können Sie nun sehr lange und komplexe Passwörter verwenden. Solche Passwörter sind auch mit modernsten Hackermethoden sehr schwer knackbar.
More…
X-Lizard Password Generator
Version: 1.8 | Freeware
X-Lizard Password Generator is a software program to generate random passwords containing a varied set of characters, including lowercase and uppercase letters as well as numerals. You can copy the password to the clipboard or save it to file. X-Lizard Password Generator is a stylish and compact application to help you generate strong random passwords.
More…
Dietrich
Version: 0.97 | Freeware
Mit diesem Programm können Sie laufende Bildschirmschoner und andere Sicherheitsprogramme deaktivieren, Bildschirmschoner- und DFÜ-Passwörter knacken, Passwortboxen zu Textboxen umwandeln und andere Windows-Sicherheit - wie z. B. die Systemrichtlinien - aushebeln.
Allerdings ist es zum Knacken von Bildschirmschonern - wenn diese gerade laufen - erforderlich, daß das Programm auf eine CD gebrannt wird und der CD-Autostart aktiv ist.
More…