Category Business / Other
Gesten
Version: 1.0.1.0 | Shareware (EUR 23.80)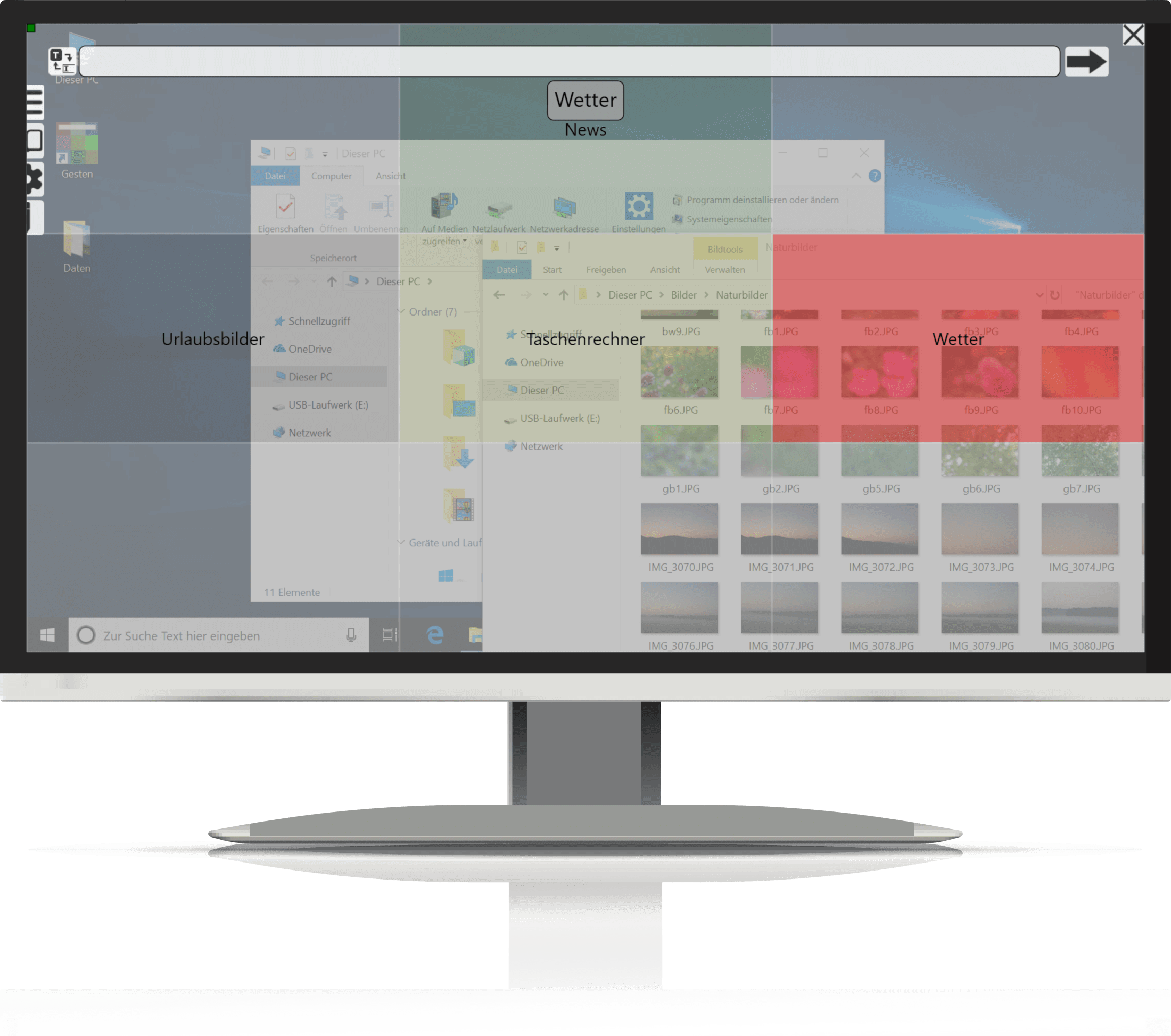 Durch duzende Unterordner klicken, nur um ein Dokument zu öffnen? In Zukunft ist das Geschichte! Egal wo du dich auf dem Computer befindest, mit Gesten erreichst du das, was du brauchst in Sekundenschnelle. Ganz ohne Ablenkung und Geklicke. Höre damit auf, Umwege zu gehen und lege den Fokus auf das, was zählt: Dein Ziel!
More…
Bauordnung-aktuell
Version: 2019 | Freeware
Die Freeware Bauordnung-aktuell 2019 enth
More…
Text Formatting Remover
Version: 1.0 | Freeware
The "Text Formatting Remover" removes formatting from text that is being copied to the clipboard. Useful also when working with Office documents.
More…
Express Scribe Transkriptionssoftware Pro
Version: 8.07 | Full version (USD 49.99)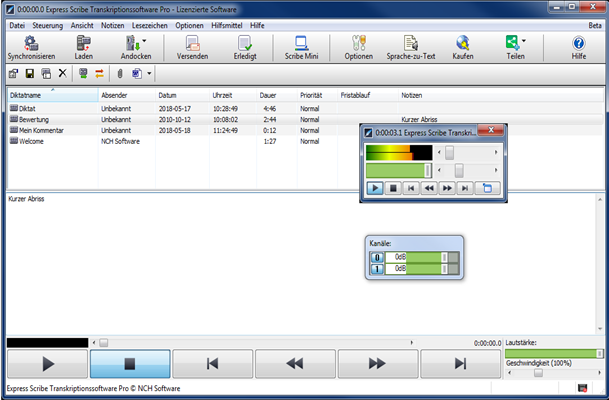 Die Express Scribe Transkriptionssoftware Pro enthaelt nuetzliche Funktionen fuer die Transkription, beispielsweise variable Wiedergabegschwindigkeiten, mehrkanalige Steuerung, Videowiedergabe, Dateiverwaltung und mehr. Express Scribe Pro unterstuetzt gaengige Audioformate wie MP3, WAV, MMA und DCT. Erhoehen Sie Ihre Tippgeschwindigkeit, indem Sie die Wiedergabe ueber Fussschalter steuern und Ihre Haende frei zum Tippen sind.
More…
SF-Ordnerlabel
Version: 4.00 | Shareware (EUR 13.90)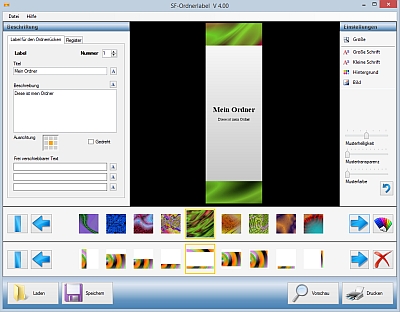 Aktenordner lassen sich im Nu beschriften. Mit SF-Ordnerlabel können Sie sich in wenigen Minuten ein Rückenschild für Ihren Aktenordner erstellen und drucken. Mit Mustern und Designs lassen sich die Label optisch aufpeppen. Auch ein Bild kann einfach mit integriert werden. Zusätzlich lassen sich auch Registereinlagen mit einem Inhaltsverzeichnis drucken. Diese werden automatisch generiert und können nach dem Ausdruck so geschnitten werden, dass d
More…
EF Talk Scriber
Version: 4.20 | Shareware (EUR 10.00)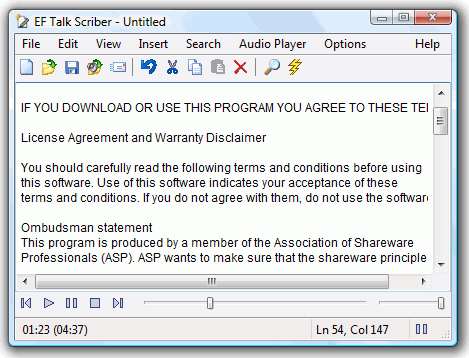 EF Talk Scriber combines a text editor and an audio file player, designed to work like a dictation transcribing machine. It offers the features of a full text editor and an audio media player, plus specific hot links support between text and sound. Your hands don't need to leave the keyboard -- you simply type the spoken words into your computer as the audio file plays. Multilingual. Shareware
More…
Astice CRM
Version: 1.2 | Shareware (EUR 650.00)
Netzwerkfähiges Customer Relationship Management zur Verwaltung von Kundenkontakten, Terminen, Dokumenten sowie zur Verkäuferkontrolle; konzipiert für den Einsatz in kleinen und mittelgroßen Betrieben; mit Unterstützung von TAPI-Schnittstellen für Telefonie. Anbindung an MS-Office und OpenOffice für die Dokumentenverwaltung.
More…
Europeantenders.com Windows Edition
Version: 1.0 | Shareware (GBP 99.00)
Europeantenders.com Windows Edition connects to one of the leading providers of European tender information, including invitation to contract, business opportunities and government contracts. New tenders that match specific keywords that you define will be sent through to you automatically, on a daily basis via email, once you subscribe to the service, providing a fully automated method of letting you know about new invitations to tender.
More…
SF-Fixbrief
Version: 4.02 | Shareware (EUR 19.90)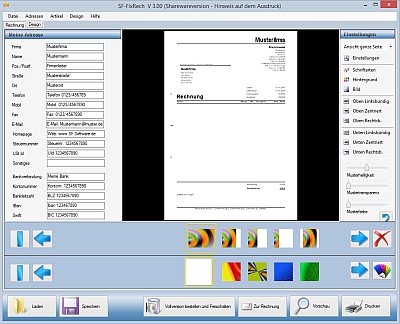 Kein langes herumprobieren und gestalten. In wenigen Minuten haben Sie einen professionell aussehenden Brief oder Serienbrief geschrieben und ausgedruckt. Sie geben nur noch Ihre Adresse, den Empfänger und den Text ein und SF-Fixbrief druckt einen perfekten Brief mit den richtigen Abständen, Falt- und Lochmarken. Bei Wunsch kann das Brieflayout grafisch aufgebessert werden, indem 200 verschiedene Hintergrundmuster ausgesucht werden können.
More…
SF-Fixvis
Version: 5.00 | Shareware (EUR 9.90)
In wenigen Minuten erstellen Sie Ihre eigene Visitenkarte mit der Auswahl aus 200 Hintergrundmustern und -bildern und 100 verschiedenen Designs.
More…
EZOutlookSync Portable
Version: 1.3 | Shareware (USD 39.95)
EZOutlookSync Portable allows to use your USB flash drive to synchronize MS Outlook files on different computers, make backups of existing Outlook data files, and restore the backup data from the flash drive in several mouse clicks. Updates Outlook data on an unlimited number of computers using just a single flash drive.
More…
SF-Fixrech
Version: 3.01 | Shareware (EUR 39.90)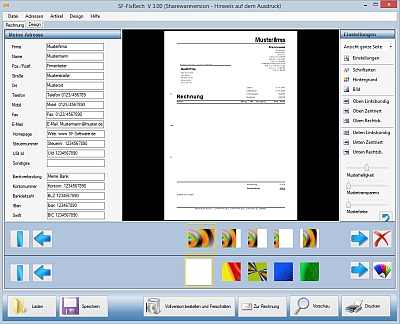 Mit SF-Fixrech haben Sie eine sehr schnelle und einfache Möglichkeit in wenigen Minuten Rechnungen zu erstellen und drucken. Sie geben nur noch die Adresse und bis zu 24 Artikel mit Preis und Anzahl an und SF-Fixrech berechnet den Gesamtpreis mit Steuern und erstellt automatisch das fertige Rechnungslayout zum ausdrucken. Integrierte Adressendatenbank und Artikelvorlagen.
More…