Category Graphic Apps / Editors
ACDSee Professional
Version: 13.0.2.1417 | Shareware (USD 99.99)
Bring out the best in your images with a huge RAW editing and digital asset management toolset. Renowned for its organizational prowess and parametric photo editing power, ACDSee Photo Studio Professional 2020 makes it easy to push boundaries. Loaded with blended cloning, non-destructive color grading, improved face detection and recognition, and extensive organizational enhancements, Professional allows you to unlock your creative potential.
More…
ACDSee Ultimate
Version: 13.0.2.2057 | Shareware (USD 149.99)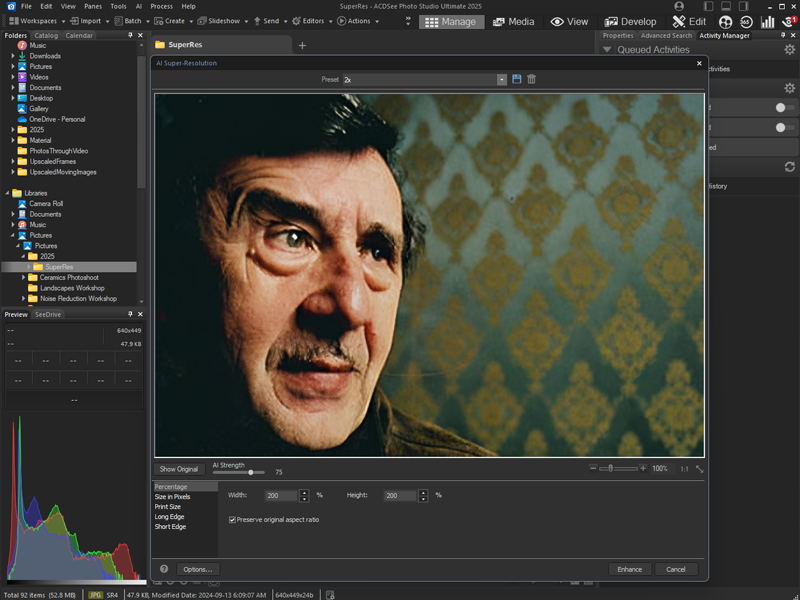 Get back out where you belong faster in the field, behind a lens. ACDSee Photo Studio Ultimate 2020 combines GPU-accelerated layers, RAW editing, and world-class digital asset management with enough agility to swiftly satisfy your creative graphic and photography needs. Ultimate is armed with HDR, focus stacking, blended cloning, the ability to create your own color adjustments, improved facial recognition, more control over text and layers.
More…
Icecream Image Resizer
Version: 2.10 | Shareware (EUR 19.95)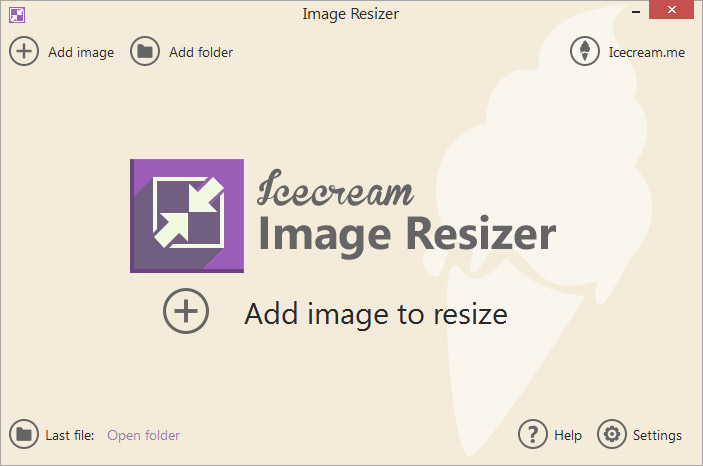 Icecream Image Resizer is a powerful application that lets you change the resolution of your photos in an easy way. The program supports images in JPEG, JPG, BMP, PNG, and TIFF formats and features drag and drop support, batch resizing, ability to set ready made custom profiles for such tasks as emailing, setting images as desktop wallpaper, working with HD images, etc. Aspect ratio control and VR system help you avoid distortion.
More…
LineMap Draw Home
Version: 1.1 | Demo (EUR 29.00)
Software for the creation of line network plans. A line network plan, also called network spider, is used for the schematic representation of public transport networks. lineMap Draw is used to first enter the existing stations and lines and then draw the line network plans. The plans can then be scaled, printed or saved. LineMap Draw is available in different versions for different screen resolutions.
More…
Prima Cartoonizer
Version: 1.0.8 | Shareware (USD 29.95)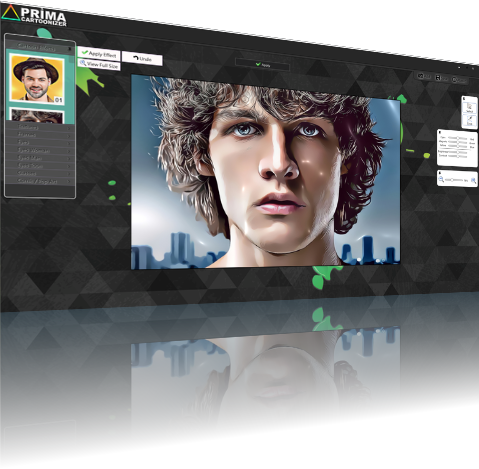 The ultimate Cartoonizer for your favourites photos, Prima Cartoonizer is the best cartoonizing software for windows device at the moment, with more than 18 amazing cartoon effects, with many features. Enjoy an Automatic conversion process! Prima cartoonizer convert any image to cartoon automatically, and it works without internet connection! The output image size is up to 4096px and the license is for life!
More…
Advanced TIFF Editor
Version: 3.20.2.27 | Shareware (USD 49.00)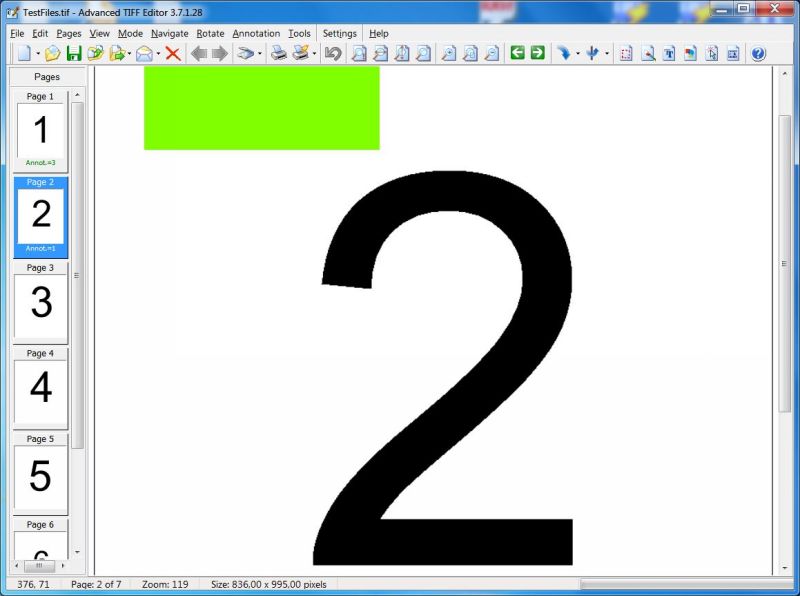 TIF, PDF, EPS, PS, AI, FAX, DCX viewer, editor and converter, offers you a full solution for viewing, editing, printing, saving, converting. Advanced TIFF Editor can convert one- and multipage files to standard TIFF/FAX format, jpeg, png, bmp, pcx, gif, dib, rle, tga, pdf, ps, eps and more. TIFF Editor can edit loaded images - extract, move, insert, delete, rotate, flip, invert pages, remove noise, deskewing image, color adjust, add margins.
More…
InPixio Free Photo Editor
Version: 8.5.6740.18837 | Freeware
InPixio Free Photo Editor was designed to be simple-to-use. And it is free. Add Filters and Effects: Add awesome effects and turn your photos into artwork. Cut and Crop: Change the Focus and Size of your photos without being a pro. Photo Editing: Change the Color and Brightness to get the most out of your favorite shots. Add Frames: Enhance your photos with frames and designs. Share: Share your photos on Facebook or send them as postcard.
More…
CK Visitenkarten Designer
Version: 1.9 | Shareware (EUR 14.95)
Mit dem CK Visitenkarten Designer erstellen Sie innerhalb weniger Minuten ansehnliche Visitenkarten. Das Programm stellt Ihnen diverse Funktionen und Effekte zur Verfügung mit denen Sie Ihren Visitenkarten ein individuelles Design verleihen können. Das Programm zeichnet sich durch seine einfache, intuitive Handhabung aus.
More…
CK Gruß- und Einladungskarten Designer
Version: 1.9 | Shareware (EUR 14.95)
Mit dem CK Gruß- und Einladungskarten Designer erstellen Sie innerhalb kürzester Zeit ansehnliche Einladungskarten für jeden Anlass. Das Programm stellt Ihnen diverse Funktionen und Effekte zur Verfügung mit denen Sie Ihren Karten ein individuelles Design verleihen können.
More…
PhotoPad Foto-Editor Kostenlos
Version: 5.19 | Freeware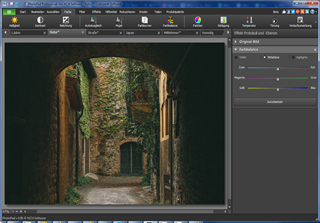 PhotoPad Foto-Editor Kostenlos fuer Windows zur Fotobearbeitung. Sie koennen damit Bilder bearbeiten, Effekte und Filter hinzufuegen und mehr. Zur Bildbearbeitung gehoeren hier beispielsweise Zuschneiden, Drehen, Groessenaenderung usw., Effekte wie Verzerrung, Cartoon und mehr. Sie haben ausserdem die Moeglichkeit, Farbton, Saettigung und Helligkeit zu aendern, ein Mosaik zu erstellen oder ein Stickmuster auszudrucken.
More…
Fotowerkzeuge 2
Version: 2.11 | Shareware
Unsere Fotowerkzeuge bieten Ihnen eine umfassende Fotoverwaltung mit zahlreichen Funktionen und Filtern zur Bildbearbeitung. Häufig wiederkehrende Aufgaben lassen sich komfortabel erledigen, wie das Importieren von Fotos von einer Kamera, einer Speicherkarte oder einer CD/DVD oder das Umwandeln mehrerer Bilder auf einmal. Die Fotowerkzeuge können auch von einem USB-Stick aus auf verschiedenen PCs eingesetzt werden.
More…
Advanced TIFF Editor Plus
Version: 4.19.4.16 | Shareware (USD 55.00)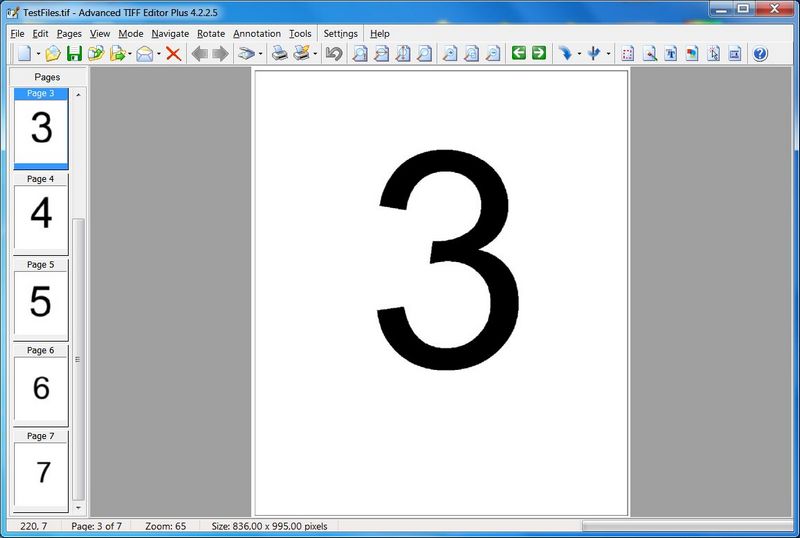 Multi-page PDF and TIF (TIFF) viewer, editor, converter, pages manager and multi-page scanner. It is an absolutely necessary tool to work with PDF and TIFF documents. Batch processing; text recognition (OCR); virtual TIFF printer; imaging annotations. Editing functions includes: create pages, add, extract or remove pages, change of pages order, insert new pages from scanner or from almost any file format (including another multi-page file).
More…