Category Games & Entertainment / Kids
Zodiac Tower
Version: 1.01 | Shareware (USD 19.95)
Take on the role of an aspiring astrologer searching for a machine that enables space travel to the moon and distant stars. Match shapes and break blocks to unlock new rooms and floors to bring you one step closer to attaining your mysterious goal. Somewhere hidden across the tower, the machine exists that grants people the power to take a long trip to reach the edge of the world. Can you find it?
More…
Pairs
Version: 1.76 | Shareware (USD 5.00)
3D DirectX memory games for everybody. A fun memory game of finding the hidden pairs amongst spinning tiles. Dozens of levels and thousands of combinations of shapes, colors and backgrounds. The image includes a voice over for each image in the form of a question and answer. Children laugh when they get it wrong! The vocabulary for the images can be displayed in French, English, German, Spanish.
More…
Jurassic Realm
Version: 1.01 | Shareware (USD 24.95)
Jurassic Realm is a new and exciting action puzzle which takes the collapse genre and improves it by adding explosive power-ups and focuses player's efforts on destroying specific objectives, such as breaking blocks, capturing eggs, and finding images of long-lost dinosaurs. The huge map provides numerous different roads and pathways to traverse, allowing many ways to complete the game.
More…
Jewel of Atlantis
Version: 1.03 | Shareware (USD 24.95)
Jewel of Atlantis is a new and exciting action puzzle which combines match-3 mechanics with breakout-style mayhem. In this game, you explore a just uncovered ancient continent in search of valuable treasures and relics. There is a huge map available for your exploration with a number of various roads and pathways to travel. Sink below the deep sea to witness exciting adventures in mystical places like a Sacred Temple and a Sunken Volcano!
More…
Aphasia Tutor 1: Words
Version: 5.09 | Shareware (USD 99.50)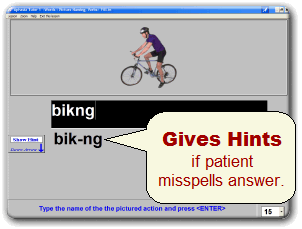 Computer software provides unlimited aphasia treatment for many of the different types of expressive aphasia: nominal aphasia, amnesic aphasia, broca's aphasia. These can be caused by stroke or brain-injury and usually requre speech therapy. Computer oftware provides aphasia treatment for expressive aphasia: nominal aphasia, amnesic aphasia, broca's aphasia. These can be caused by stroke or brain-injury and require speech therapy.
More…
Perpetuum mobile
Version: 5.0 | Demo (EUR 14.90)
Perpetuum mobile highlights continually moving and rotating balls. Up to 500 balls can be shown at one time. The ball movement can be selected to follow gravitation rules or be manipulated impulsively. The spectator position can be the screen, the middle of the room, on a ball, or on an elevator. Hereby special visual and acoustic effects come to the validity. The user can plan diverse attitudes with six dialog pages and save these into a file.
More…
ALLERLEI: Santa Claus - Stars
Version: 3.4 | Shareware (EUR 15.00)
24 knuffige Weihnachts-Level lassen Kinderherzen höher schlagen. Spielspass kombiniert mit Logik und Geschicklichkeit, weihnachtlicher Sound und kleine Extras lassen die Weihnachtszeit spielend vorüberziehen ... Verschiedene Schwierigkeitsstufen bieten den ganz Kleinen, aber auch geübteren Jump´n Run - Spielern neue Herausforderungen.Wer Santa Claus durch mindestens 10 Levels geführt hat, darf dann auch das 24. Fensterchen öffnen.
More…
Drachi Dracho
Version: 1.0 | Demo (EUR 12.49)
Sie sind ein kleiner Drachen und müssen mit einer gewaltige Anzahl an gefährlichen aber lustigen Gegnern fertig werden. Sie müssen die Feinde in Seifenblasen einfangen und diese Blasen dann zum Platzen bringen. 33 Level gilt es zu erobern Mit dem Leveleditor können eigene Level erstellt werden, die auch auf www.cadkas.com anderen Spielern zur Verfügung gestellt werden können. Man sich auch in die öffentliche Hiscore-Liste im Internet eintragen.
More…
Coolrun
Version: 2.0 | Shareware (EUR 6.64)
Coolrun ist ein Jump 'N' Run Spiel für alle Fans des guten alten 2D Jump and run Feelings. Steigen Sie ein in diese Fantastische Welt, besiegen Sie die Frau mit der Handtasche, indem Sie auf Sie drauf springen. Dann explodiert diese nämlich. Sammeln Sie natürlich alle Gold Münzen ein, die Sie finden.
More…
ALLERLEI: Santa Claus - Home
Version: 2.5 | Shareware (EUR 15.00)
Christmas Game - Santa Claus
More…
Season Match 2
Version: 1.1 | Freeware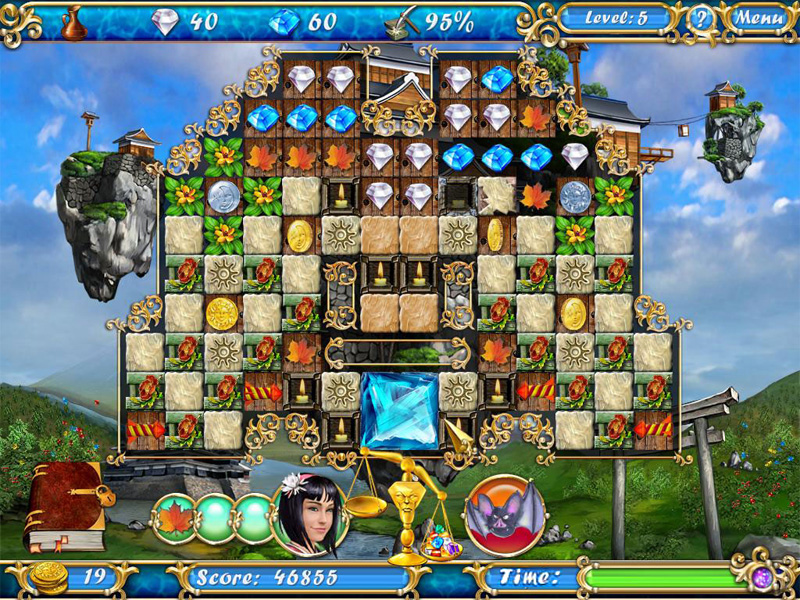 Once upon a time there was a land of wonders ruled by Spring Princess. But later on her brothers - winter months - rebelled and decided to plunge the kingdom into eternal winter and cold. The Princess needs your help to set the country free from the cruel reign and restore peaceful atmosphere. Break blocks, collect artifacts, find all the magic butterflies and flowers to bring the harmony back to the kingdom in the game Season Match 2!
More…
Defend Kitty
Version: 4.0 | Freeware
If you've always wanted to play an effortless game that will not cost a penny, and will be just for fun, then Defend Kitty is for you. You must protect the little kitty from a lot of evil monsters. To kill the monsters, click on them with the mouse. The game has 5 types of enemies: Green fish - The weakest opponent, moves in a straight line, dies after a single tap. Blue fish - The same pushover as the green fish, but attacks on a sine wave.
More…