Category Home & Hobby / Personal Interest
All Travel Checklists
Version: 1.44 | Freeware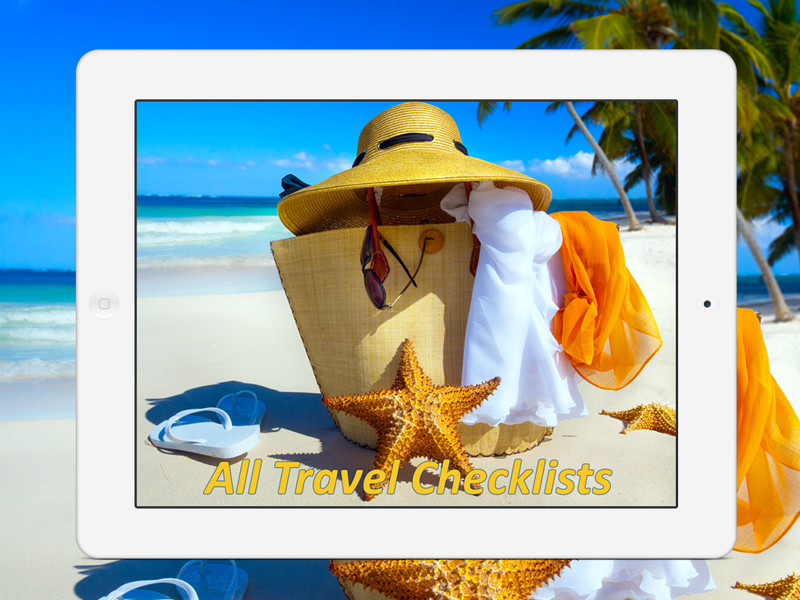 You need to carefully plan your vacation to have only sweet memories when it is over. This is especially true when you travel to the country which language you don't understand and which cuisine is totally different from yours. So what steps should you take before going on vacation? Let's try to use the experience of skilled tourists. All Travel Checklists App is an interactive library that helps you not to forget anything at home and keep...
More…
Academy Travel: Cruises
Version: 1.07 | Freeware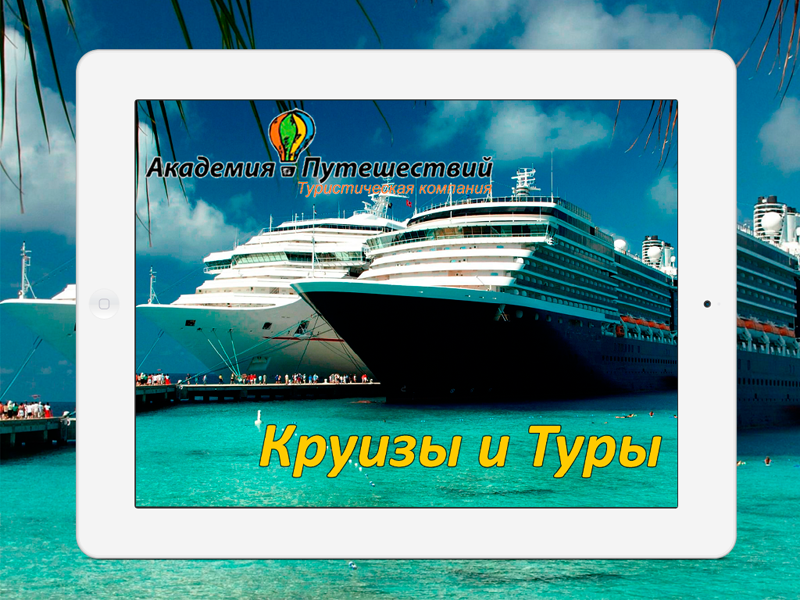 This application gives you the opportunity to get up-to-date information about popular cruises. See the routes, dates and prices of cruises, informs about discounts, bonuses, promotions. This information will help you to carry out a delightful voyage. Your dream of a magnificent cruise will become a reality.We are always glad to see you and are ready to choose the cruise and additional services, which are best for you! Call us!
More…
All Household Checklists
Version: 1.07 | Freeware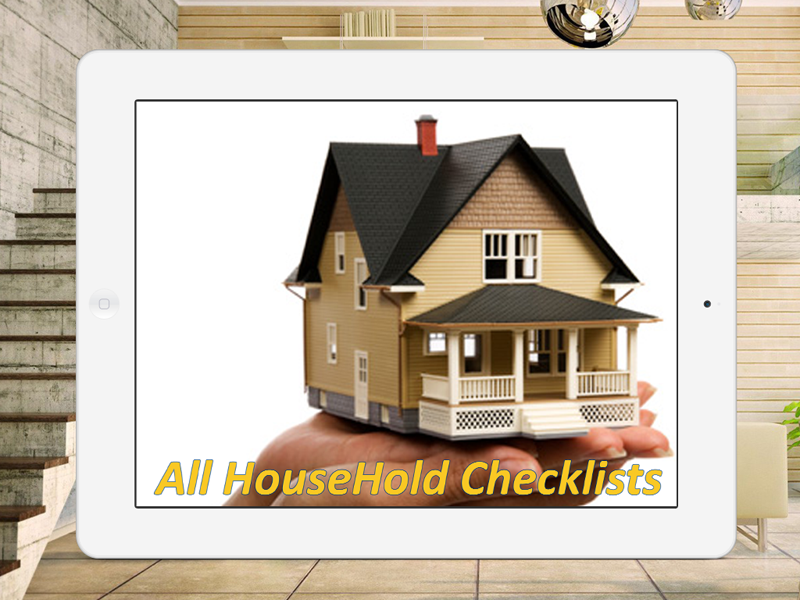 You may be at a loss when you start managing your household. Of course, your parents can give you valuable advice and share their life experience. However, very often your parents' experience just doesn't work in the present context. Life moves forward and each year we get new technology that can be applied in the household. New ideas, new approaches, new devices. all of that cannot be transferred 'from father to son'. Here is where All Household
More…
Passover Checklist
Version: 1.04 | Shareware (USD 0.99)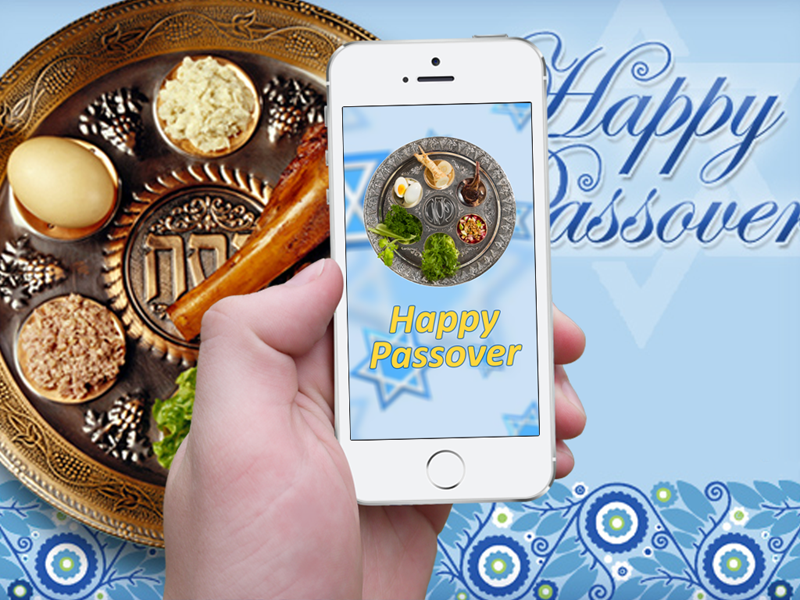 Passover is a great religious Jewish holiday that refers back to the time of the Exodus from Egypt when the Hebrew people were enslaved by Pharaoh. Probably all Jewish and Christian people of the world know the story of Exodus, as this book is a part of the Holy Bible. This Passover checklist would be helpful to all people who would like to know more about the great holiday of Pesach (Passover), including its traditions and customs...
More…
Hearthside Family Records
Version: 3.0 | Shareware (USD 9.95)
Hearthside Family Records is software designed to take much of the stress out of our lives by providing easy retrieval and retention of important family and financial papers and records. It is installed on the home computer and gives immediate access to vital records in the areas of personal, career, financial, legal, investment, insurance, and medical information, as well as the information needed in case of the loss of a loved one.
More…
Termin-Master
Version: 7.00 | Shareware (EUR 26.95)
TERMIN-MASTER für Windows macht es Ihnen leicht,Ihre Termine ebenso komfortabel wie einfach zu verwalten.Vier Terminarten; Jubiläen, einmalige-, monatliche- und wöchentliche Termine umfassen praktisch das gesamte Spektrum der möglichen Terminarten.Eine beliebige Vorlaufzeit kann von Ihnen je nach Wichtigkeit des Termins eingeben werden.Die Datei 'Termin.Exe' wird in den Autostartordner von Windows eingebunden.
More…
Burdachok Mobile App
Version: 0.3 | Freeware
Mobile Application for http://burdachok.ru website. For reading and taking part in community.
More…
FreeText
Version: 1.46 | Freeware
FreeText is a simple and easy-to-use notebook for making notes, keeping to-do lists, storing information on accounts and contacts, etc. It can be helpful when you need to save a link, interesting citation, phone number or to simply insert text from a clipboard for a short time.
More…
LifeStrateg
Version: 1.2 | Shareware (USD 24.95)
LifeStrateg will help you to set up your life goals the way they could be achieved as fast as it is possible! LifeStrateg will teach you to set goals that will be achieved very quickly, the most effective time management and self-organization techniques are gathered all together in this program.
More…
Guitar Chords Library
Version: 6.9 | Freeware
Guitar Chords Library. Novel tool for people who want to learn to play guitar. With this program you can create sheets based on your favorite songs and melodies. Store and unpack the collections at will. The program visually displays and stores tabulations which can be used by a novice. Beginners can learn to play chords and melodies. This full version supports Russian and the English languages, no registration required!
More…
CountDown-Profi
Version: 1.2.2 | Shareware (EUR 9.90)
Der CountDown-Profi (CDP) ist aus einer Notlage heraus entstanden. Oft habe ich mich beim Ersteigern bei ebay geärgert, dass entweder die Übermittlungszeiten oder aber die Zeitdifferenz zum Endzeitpunkt plötzlich nicht mehr stimmte. Aus dem Internet erfuhr ich (der Autor) unter anderem, dass das von ebay gewollt sei, um sogenannten Bietagenten (automatisches Bieten über Software, ohne dass man dabei sein muss) einen Riegel vor zu schieben.
More…
Private Organizer
Version: 1.0 | Freeware
PrivateOrganizer 1.0 is a program to manage address-data of your personal contacts. Furthermore, you can use this software to list tasks into tables and trace them very easily. The program offers you the opportunity to create serial letters and mails which you can send to single persons or self-made groups.
More…