Category Games & Entertainment / Arcade
Plasticine Martian
Version: 2.2 | Freeware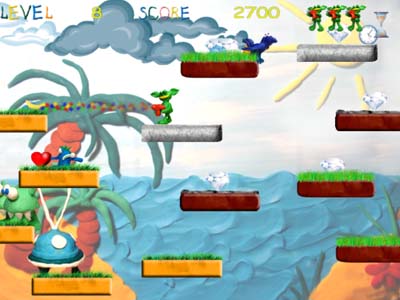 In the role of the Martian you'll get through many fascinating levels, collecting diamonds and merrily neutralizing annoying animals and other creatures that are brought by trespassers. Different bonuses will help unlucky Martian to get the necessary number of diamonds and get back home.
More…
Spider Hunting
Version: 2.1 | Freeware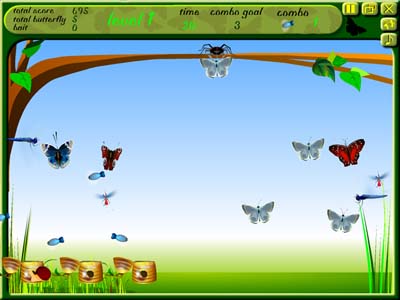 When hunting the Spider can catch as many butterflies and flies as his strength and dexterity allow him to. It is a real amusing adventure for him: he can either catch lots of butterflies and dragonflies or fall into insects' clutches himself. But the Spider keeps in mind that good hunting should be rewarded, and he can earn a pretty sum of money for the prey!
More…
Huge Catch
Version: 2.1 | Freeware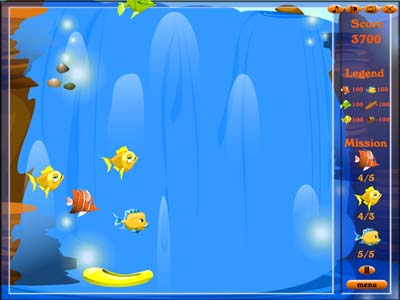 Ichthyologists in the whole world raise the alarm! Some species of fish have become so rare, that in a couple of years they may disappear completely. As a result, a great number of animals and birds will suffer from the lack of food, and your mission is to save vanishing fish from extinction and prevent an ecocatastrophe. Beware! There will be not only fish among your catch.
More…
Bubble Bobble World
Version: 1.73 | Shareware (USD 14.95)
Bubble Bobble World is a remake of a popular classic game Bubble Bobble. You get to play as one of the two little dragons named Bub and Bob. The action takes place in a totally new world filled with cunning and insidious monsters with a mission to cut their journey short But they have a magic ability to blow bubbles which can entangle their enemies inside of them. Once the enemy is trapped, the bubbles can be easily popped by the little fellows.
More…
Aztec Bricks
Version: 1.0 | Shareware (USD 19.95)
Welcome to the world of the ancient tribes of Mayas and Aztecs! This game, Arkanoid, is full of effects to drive everyone crazy who is fond of dangerous and exciting adventures. Flying skulls, red-hot stones, sounds of tom-toms and a great deal of surprises are ready to give you additional chances to progress from one level to the next. You need to avoid the Big Boss at each level, or else he will end the game instantly.
More…
Fight Terror 3
Version: 3.2 | Freeware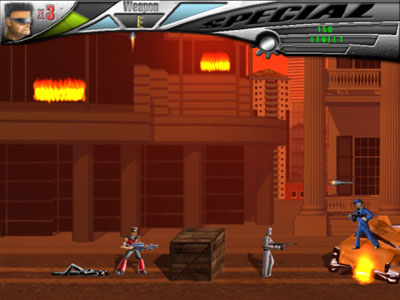 Various cities are overwhelmed by gang wars and robberies. You are a member of a special task force squad. Your mission is to clear several cities. You will also have to challenge the gangs on your way from one city to another. Download Fight Terror 3 and Play for Free!
More…
Fisherman of Fortune
Version: 2.1 | Freeware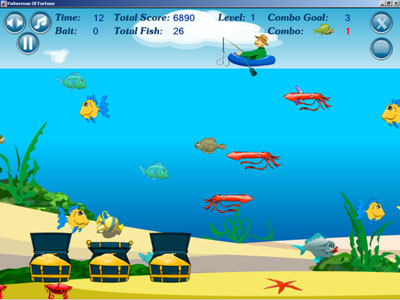 Become a real experienced fisherman with this addictive game. Not only the fans of fishing, but also those who never ever went to fishing will definitely enjoy this game. There are two game modes - Campaign mode and Action mode. Your objective is to catch as many fishes as you can within specified time limit. Download Fisherman of Fortune and Play for Free!
More…
Chicken Invaders 3 Xmas
Version: 3.76 | Shareware (EUR 17.50)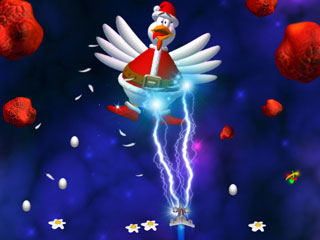 Chickens. For centuries we have oppressed them, grilling, roasting, stewing, and stuffing them in buns. The time has come for us to pay. Intergalactic chickens are invading Earth, seeking revenge for the oppression of their earthly brethren! It's time for you to fight for our ancestral right to omelettes. Will you succeed? Will the future of chicken burgers be secure? Or will you end up as part of the menu in a galactic chicken restaurant?
More…
Neon Wars
Version: 1.01 | Shareware (USD 19.99)
Neon Wars is a arcade style game which combines vivid graphics, great music, and exciting game play to create an amazingly new experience that stays true to its classic roots. This easy to learn game has you collecting stars and dodging enemies, with powerful special weapons that even the odds with intense pyrotechnic special effects. Multiple difficulty levels appeal to new and dedicated gamers alike.
More…
Fantasy Submarine Game
Version: 3.1 | Freeware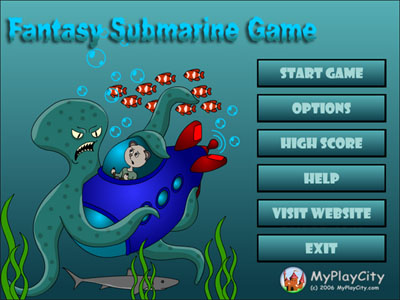 It's been years that the underwater monster gives no rest to people. It's sinking submarines, commercial crafts, and even comes out of the sea on land with no one to stop it. You and your submarine are the stronghold for the whole humankind. The underwater world is full of dangers and adventures, you're a stranger here, and the monster is in his home, and not alone. The best defense is an attack! Go ahead, brave captain!
More…
Fight Terror 2
Version: 3.2 | Freeware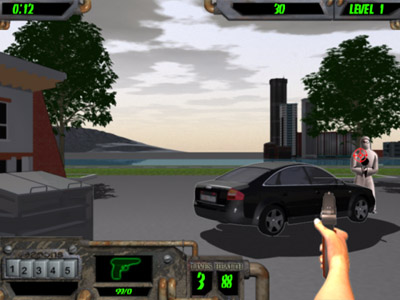 The Fight Terror 2 game is a continuation of Fight Terror. You stand up for the people against terrorism. Again, you are on a territory seized by terrorist. Action takes place on your behalf. Your goal is to eliminate terrorist's gangs in a war-zone setting. Download Fight Terror and Play for Free!
More…
Sea Trapper
Version: 3.2 | Freeware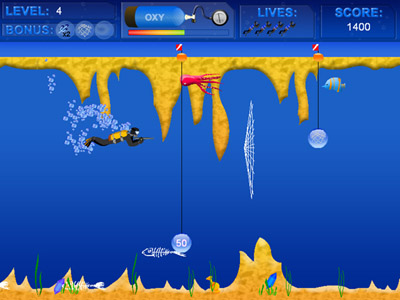 Take the role of an underwater explorer and trapper and get into the most mysterious parts of the ocean in Sea Trapper. Discover underwater caves of extraordinary beauty and unexpected danger. Your task is to collect as many different fish and other underwater creatures as possible. You get into an underwater cave at each level. Are you up for the challenge? Download Sea Trapper and Play for Free!
More…