Category Audio & Multimedia / CD Players
Free Precision Rip
Version: 1.0 | Freeware
Makes exact digital copies of audio CDs. Extracts to the WAV format at 12 different qualities. Very easy to use simply using copy and paste functions in Windows Explorer. Audio CD tracks are shown as WAV files from anywhere within the Windows environment. The extracted WAVs are ready for burning or can be opened in an editor or can be converted to another format such as MP3, WMA, OGG, etc., with any converter.
More…
CD-Manager
Version: 10.20 | Shareware (EUR 15.00)
Der CD-Manager bietet nicht nur einen Audio-CD-Player mit Profifunktionen, sondern auch eine ausgewachsene CD-Datenbank. Einmal eingelesene CDs werden automatisch wiedererkannt und können gleich katalogisiert werden. Man kann bis zu 20 Cuepunkte definieren, diespäter wieder direkt angesprungen werden, oder zwischen denen eine Schleife wiedergegeben werden kann. Darüber hinaus stehen alle üblichen Abspielmodi zur Verfügung.
More…
PlayAnyCD
Version: 1.0 | Demo (EUR 19.99)
Egal wie wiederspenstig die Audio CD auch ist, Sie können Sie anhören und auf den PC rippen. Das heißt, Sie lesen eine zerkratzte CD einfach ein und brennen diese wieder neu, dann haben Sie keine Probleme mehr mit Ihren CD Player. Spielen Sie Ihre Musik-CD's jetzt ganz einfach auf dem Computer ab. Das Programm greift direkt auf das CD-Laufwerk zu und liest die Musikdaten über DirectSound ab, ohne die normale Play Funktion des CD-Laufwerks.
More…
4Videosoft Blu-ray Player für Mac
Version: 6.1.88 | Shareware (EUR 30.00)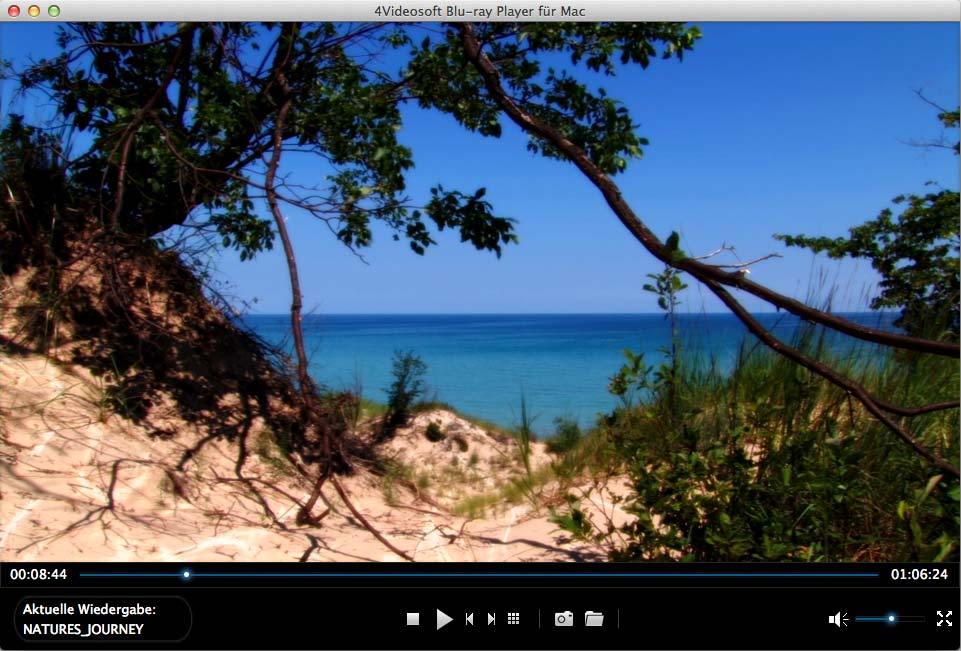 4Videosoft Blu-ray Player für Mac kann fast alle Blu-ray Discs auf Mac mit Dobly HD Audio and DTS-HD Audio direkt abspielen. Sie können auch Ihre gesicherten Blu-ray Ordner und ISO Bilddateien mit der Software unter Mac OS mit ziemlich hoher Video/Audio Qualität wiederzugeben, um Ihren Dateien zu genießen. Dieser Player hat die starke Fähigkeit, 1080p HD Filme und allgemeine Video abzuspielen.
More…
AnyMP4 Mac Blu-ray Player
Version: 6.2.92 | Shareware (EUR 29.00)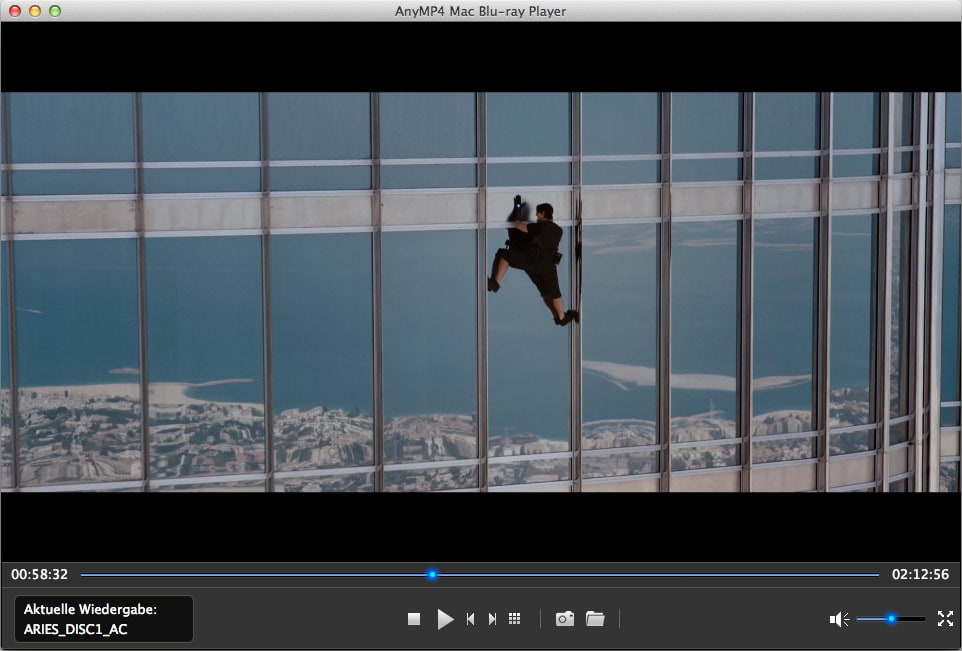 AnyMP4 Mac Blu-ray Player ist eine professionelle Blu-ray Abspielsoftware für Mac und ermöglicht Benutzern, jegliche Blu-ray Disc, Blu-ray Ordner sowie Blu-ray ISO Datei mit hochwertiger Bildqualität und 5.1 Surround Ton auf dem Mac anzuschauen. Benutzer können auch mit dieser Mac Media Software 1080p Videos, AVI, MP4, MKV, AVCHD, MTS, M2TS, TS, MXF, MKV, TRP, MOV, MPEG, RMVB und FLV Videos usw. auf dem Mac wiedergeben.
More…
Ots CD Scratch 1200 Free
Version: 1.00.048 | Freeware
CD Scratch is a FREE, funky and incredibly fun "Virtual Turntables CD Player" performing the seemingly impossible... Play two songs from the same CD at the same time - one forwards and one in reverse! Scratch a CD track back and forth like a record, or listen to your favorite CD automatically mixed between the turntables. Perfect for music lovers and aspiring DJs, CD Scratch is less than 2Mb to download FREE for life! (No spyware, no banner ads).
More…
AnyMP4 Blu-ray Player
Version: 6.2.22 | Shareware (EUR 29.00)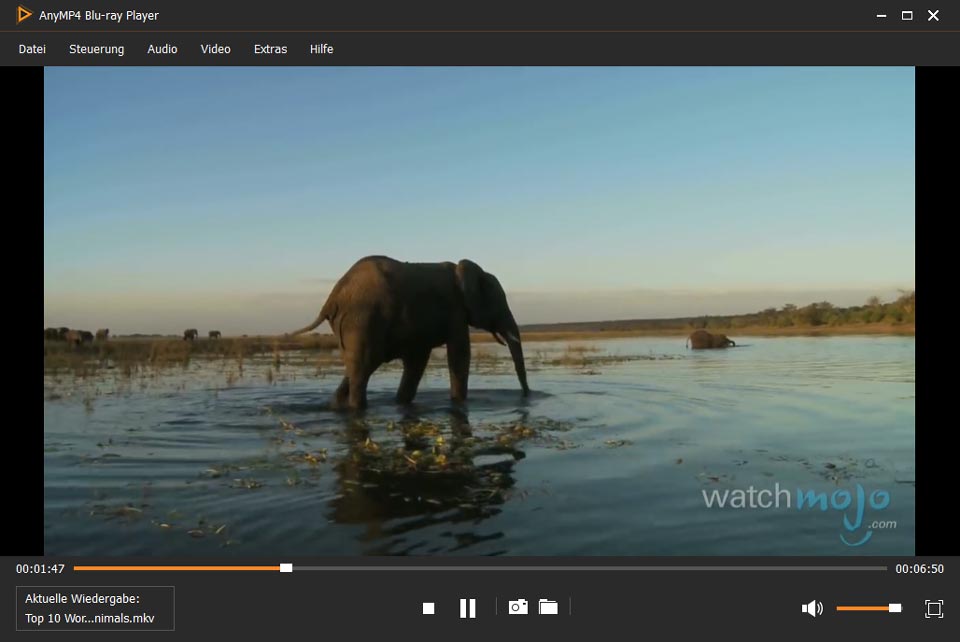 AnyMP4 Blu-ray Player ist die beste Blu-ray Player Software und ermöglicht es Ihnen, Ihre Blu-ray Disc, Blu-ray ISO-Datei und Ordner sowie HD Videos, AVCHD Videos, gängige Videoformate wie MTS, M2TS, MXF, TS, TRP, MKV, MPEG, FLV, WMV, MP4 usw. mit perfekter Bild- und Tonqualität auf dem PC abzuspielen. Dabei können Sie DTS-HD Master Audio oder Dolby TrueHD genießen.
More…
4Videosoft Blu-ray Player
Version: 6.1.98 | Shareware (EUR 30.00)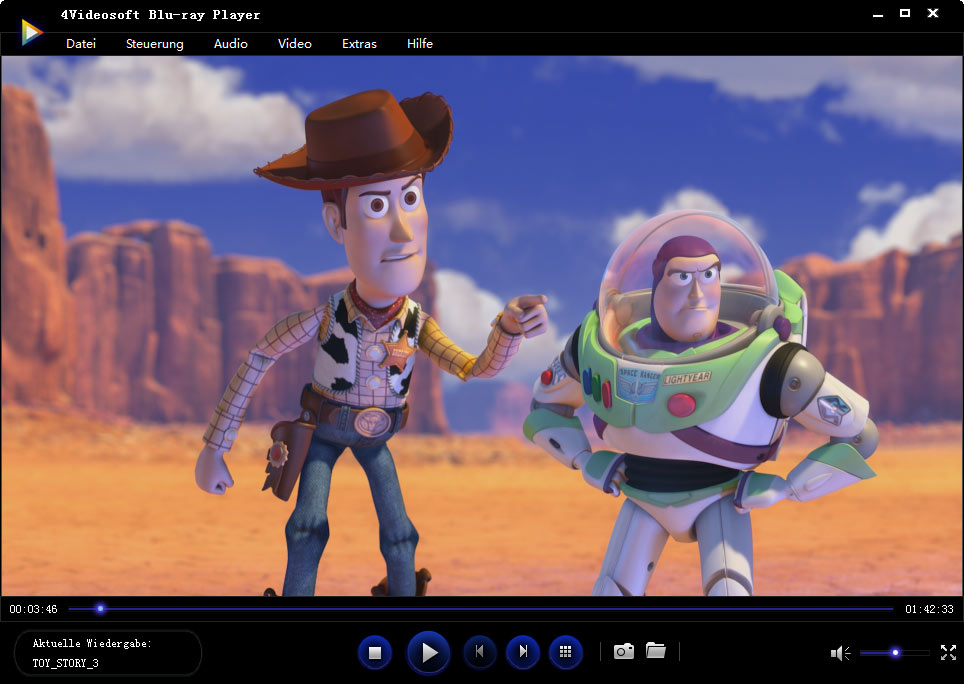 4Videosoft Blu-ray Player wird speziell entworfen, um Blu-ray Discs, Blu-ray Ordner und ISO-Image-Dateien und gängige Video- und Audiodateien abzuspielen. Mit der Blu-ray Player Software können Benutzer nahezu alle in verschiedenen Regionen veröffentlichtete Blu-ray Filme zuhause mit Ihrer Familie oder Freunden zusammen ansehen und DTS-HD Master Audio oder Dolby TrueHD genießen.
More…
Exchange EDB Email Recovery
Freeware
Get back .EDB or .STM files from corrupted Exchange servers by using Exchange EDB email recovery software. Enstella Exchange email recovery tool recover large EDB file and convert EDB file to PST with entire email objects-to, bcc, cc, subject etc.
More…
ACDPlayer
Version: 1.10 | Freeware
Small and simple Freeware CD-Player with nice features
More…
iToolSoft Video to DVD Converter for Mac
Version: 1.0 | Shareware (USD 34.95)
Creates DVD from AVI, MPEG, WMV, DivX, XviD, MP4, VOB, H.264/AVC, etc.
More…
Paragon CD-ROM Emulator
Version: 2.5 | Shareware
Der Paragon CD Emulator öffnet eine komplett neue Welt von Möglichkeiten - hören Sie über ein virtuelles CD-ROM Laufwerk ihre Lieblingsmusik während Sie gleichzeitig die restlichen virtuellen Laufwerke für ihre CD Applikationen verwenden. Sie haben gleichzeitigen (simultanen) Zugriff auf 20 und mehr virtuelle CD-ROM Laufwerke.
More…