Category Business / Other
UBB1.xls
Version: 1.1 | Shareware (EUR 20.00)
Ein Excel-Programm zur Verwaltung von bis zu 14 verschiedenen Unbedenklichkeitsbescheinigungen (UBB) und verwandten Vertragsdokumenten mit G?ltigkeitsfristen in der Bauindustrie und bei Baubeh?rden, f?r bis zu
65.535 Vertr?ge aus Auftraggebersicht.
Fehlende oder abgelaufene Unterlagen werden ?ber Schreiben per Seriendruck angefordert.
Das Programm ist das wahrscheinlich einzige seiner Art und ?ber Jahre in der Praxis erprobt.
More…
Zeit Im Griff
Version: 2.0 | Shareware (EUR 24.00)
Zeit Im Griff erzeugt monatl. EXCEL-Tabellen, die f?r die Erfassung von Gleitzeit-Daten optimal sind.
Erfa?t werden:
- Anwesenheitszeit
- Nachtzeiten
- Samstags-, Sonntags, Feiertagszeiten.
Es werden Tages-, Wochen-, Monats- und Jahressummen gebildet.
Erfassungszeitraum ist ein Monat, der als Startmonat frei gew?hlt werden kann. Wochenenden und Feiertage werden automatisch eingetragen und farblich markiert.
More…
PDF zu Word
Version: 4.0 | Demo (EUR 29.99)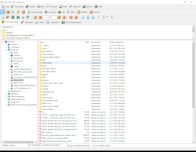 Mit PDF zu Word öffnen Sie PDF Dateien und speichern den Inhalt als Word Datei ab. Dabei wird das Layout, der Text, die Bilder und die Vektorgrafikenim Word sehr exakt positioniert. Es ist keine völlig verlustfreie Umwandlung möglich, aber die wichtigsten Inhalte bleiben erhalten. Wenn Sie PDF Dateien verlustfrei verändern möchten, dann benötigen Sie unseren CAD-KAS PDF Editor.
More…
pdfOffice / pdfOffice Pro
Version: 4.0 | Demo (EUR 49.00)
pdfOffice is a very progressive software solution to create PDF forms and documents. Shape sophisticated forms within minutes, write texts as in Word, imports graphics to your documents - do this without training from scratch.
pdf-Office provides you with all features available for PDF forms and documents. You need form fields for text, calculation or validation? Spreatsheets, choice boxes or password fields? No problem with pdfOffice !
More…
pdfFormServer
Version: 3.4 | Demo (EUR 29.00)
Nowadays companies are streamlining their workflows by converting paper documents to digital documents.
The problem is that most of them are created in PDF format you can't edit.
Therefore you need a solution that keeps your documents or questionnaires unchangeable while enabling users to edit, change, approve and save a copy of these forms with their individual informations and answers to their desktop. The pdfFormserver ist the answer.
More…
Arabica
Version: 1.59 | Shareware (EUR 34.00)
Arabica is a word processing software for Arabic, Farsi and Dari. It is fully integrated into Microsoft Word and very easy to use. On a western keyboard, Arabic letters are assigned to the keys in a simple and intuitive way - and as a result, there is no need to memorize where the letters are. English and Arabic can be mixed freely. Arabica also handles scientific transliteration and supports Arabic and Farsi email.
More…
Auktionskalender
Version: 1.0 | Demo (EUR 9.95)
Tranfer with the Auctioncalender your eBay auctions quick and easily to your Outlook calender - with only one click in your Internet Explorer. Never forget the end of an auction - Outlook reminds you automatically. Determin how long before the auction ends you want to be reminded. Beside the auction data you will also find the link to your auction and you can make your own notes. All that you can find in your appointment under Outlook.
More…
Dynasoft Cybercafe SurfShop Pro
Version: 5.06 | Shareware (USD 75.00)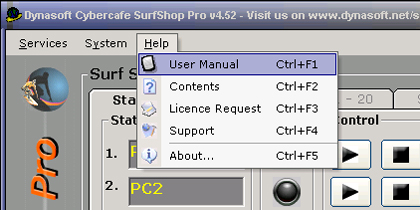 Fully skin-configurable, Cybercafe SurfShop Pro is a high-value, high-quality, affordable cybercafe software. It offers an intuitive interface, powerful security, centralised management and reporting tools. Get your Internet, games / cyber cafe up and running in minutes with Europe's leading Internetcafe software. Now supports all game consoles, non-pc stations, new training centre-type tools, and dynamic management of cd keys supported.
More…
SF-Dienstplan
Version: 6.07 | Shareware (EUR 49.90)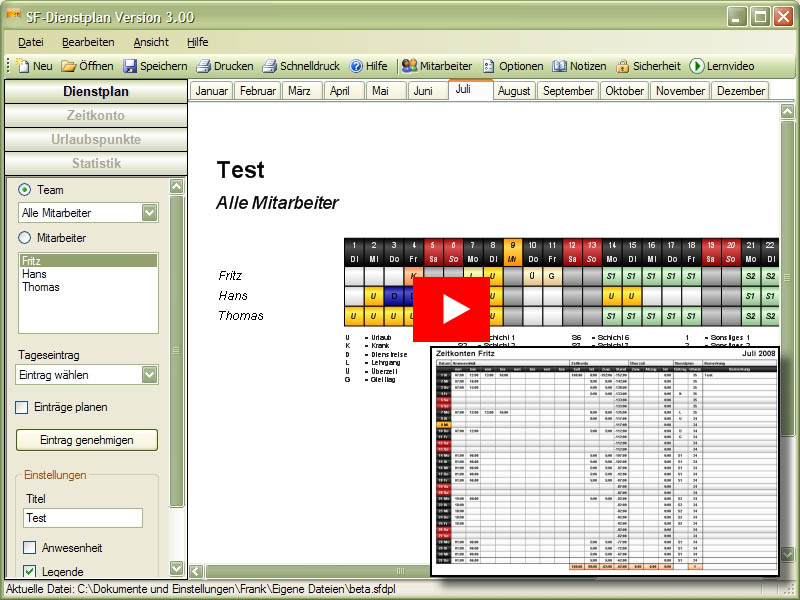 Sehr effektive und einfach zu bediendende Software für die Personalplanung. Es können Urlaubs- bzw Dienstpläne und Schichtenpläne erstellt werden. Im Programm ist auch eine Zeiterfassung integriert.
More…
PDF-Formulare
Version: 3.0 | Demo (EUR 29.99)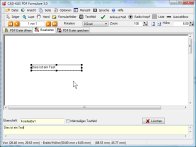 PDF Formulare können Sie nun ganz einfach ausfüllen, abspeichern und ausdrucken. Sie können Formularfelder zu den PDF Dateien hinzufügen oder die bestehenden Formularfelder ausfüllen. Sie können auch Notizzettel schreiben und Text hervorheben und kommentieren. Das Programm fügt Ihrer PDF-Datei Formularfelder hinzu, die auch Ihr Kunde direkt am Bildschirm im Acrobat Reader ausfüllen und drucken kann!
More…
BayOrganizer
Version: 11.50 | Shareware (EUR 39.00)
BayOrganizer ist eine Verkaufsabwicklung zur für eBay, Amazon, xt:Commerce, Veyton, Yatego, booklooker, Gambio, Mallux und Ricardo.ch. Optional ist eine Lagerverwaltung erhältlich. Die Software verwaltet den Bearbeitungsstatus, versendet Mails an den Käufer bzw. Verkäufer und erstellt Rechnungen und sonstige Dokumente. Des Weiteren unterstützt sie den Konto-Zahlungsabgleich, gibt Bewertungen ab und erstellt Adresslisten für Versanddienstleister.
More…
SpreadCalc
Version: 1.01 | Shareware (USD 19.90)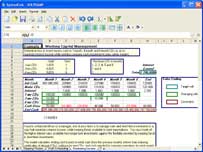 SpreadCalc - for those who use Excel seldom and don't need all its complicated features. A handy utility with most often used features of Excel but for less money - for you.
More…