Category Desktop / Screen Savers: Other
Kaminfeuer Comprehensive Edition Free
Version: 5.0 | Freeware
Dieser Bildschirmschoner verwandelt Ihren PC in einen Kamin. Eine Feuersequenz in ultrahochauflösender Qualität und realer Sound sorgen für eine gemütliche Atmosphäre. Mit dem eingebauten Wettergenerator können Sie es draußen regnen lassen. Es stehen zahlreiche Darstellungsarten zur Verfügung, u. a. bildfüllend, in Breitwand, als Kachel, vertikal geteilt oder zufällig. Die Wiedergabe auf zwei Monitoren gleichzeitig ist ebenfalls möglich.
More…
Halloween Mystery Screensaver
Version: 2.0 | Freeware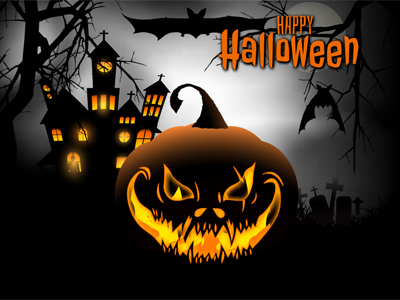 Halloween Holiday is coming very soon! Love to tickle your nerves? Then this screensaver is for you! We present you a free animated screensaver Halloween Mystery. Want to feel the atmosphere of Halloween? Flying bats, an abandoned cemetery, huge old trees, pumpkin heads and mysterious figures somewhere far away. Really interesting? Download Halloween Mystery free screensaver, it will take just a few seconds.
More…
3D Ocean Fly Screensaver
Version: 2.0 | Freeware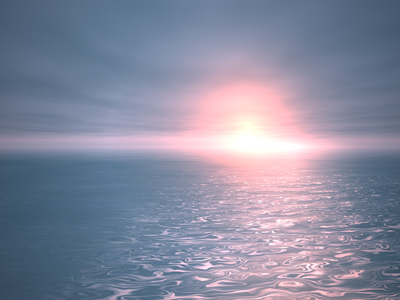 Get ready for a distant seas cruise spirit with free 3D Ocean Fly Screensaver. Fly over sea like you stand at the head of the ocean liner. This screensaver will show you real animated 3D scene with various effects. You will see moving big and small waves on water reflecting sun on sunset evening. Wind adds ripples on water surface. Sun interacts with skyline and fog that gives you smooth view on sun rays.
More…
DXF Laser Cutting Fonts
Version: 5.0 | Demo (USD 229.00)
CAD Tool for fast creating of letterings, signs and stencils. Generation of smooth curve contours for a smooth cut ! Different text shapes, variable font sizes, easy to create stencil letters, input millimetre or inch, merges contours, different frames, easy to use, a lot of graphic functions to modify the created geometries. DXF import function to add own DXF-graphics. Ideal for laser-, plasma- and waterjet cutting.
More…
Skull and Bones 3D Screensaver
Version: 1.06 | Shareware (USD 9.95)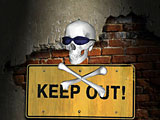 Guard your desktop with this awesome screen saver. Bet you have never seen such lovely skull on your screen. You will see rotating skull and crossbones - the symbol of real threat. Molten metal effects and cool sunglasses combine perfectly with sinister background. Impressive 3D graphics along with tense urban sound effects will really amaze you. Download this screen saver now - it not only saves your screen, but also the entire computer.
More…
Free Vista Screen Saver
Version: 1.0 | Freeware
After five years of silence Microsoft finally presented its brand new Windows Vista but it is well worth the wait. With this adorable screensaver you can enjoy Vista's high-end visually engaging graphics right on your desktop absolutely free!
More…
Cake Mania Game Screensaver
Version: 1.0 | Freeware
This free Cake Mania download screensaver features Jill, a Cake Mania game character, serving all sorts of customers. Fun situations, great variety of amusing Cake Mania game scenes and lovely gameplay. Download free Cake Mania game screensaver and help Jill earn enough money to re-open her grandparents' beloved bakery.
More…
free Video 2 Screensaver
Version: 4.01 | Freeware
Set your own videos (all extensions) as screensavers. the video is viewed full-screen with its sounds. Video 2 Screensaver is easy to use and supports all videos supported by windows media player including those require codec servers.
More…
Valentine 3D Screensaver
Version: 1.0 | Shareware (USD 11.95)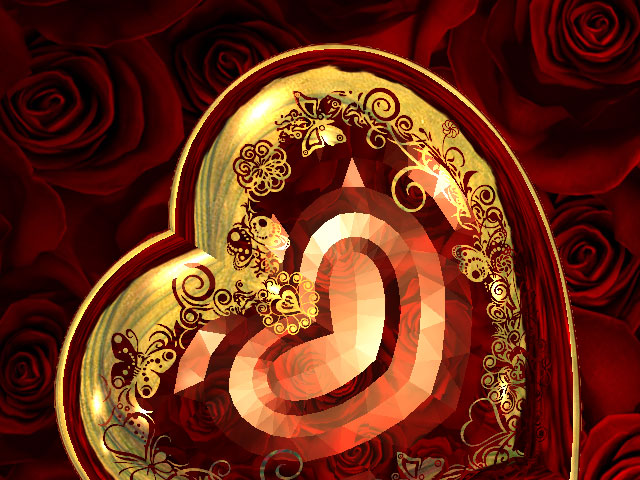 Valentine 3D Screensaver will be just a thing not only for amorous twosomes but also for everyone else who wants to immerse in the atmosphere of tenderness and care. Dozens of scarlet roses filling in the screen and two magnificent ornamented hearts in the middle create a truly beautiful sight. The screensaver shines with splendid graphics and effects as the charming music adds brilliance to the visuals. You can also set your own music.
More…
Free Fire Screensaver
Version: 2.20.134 | Freeware
When you fire up our Free Fire Screensaver, each item on your desktop - including icons and all open windows - will appear to catch on fire with glowing, smokey effects, crackling and popping sounds, chimes and music. Your friends will say: Oh, your desktop is BURNING!
More…
Fireside Christmas 3D Screensaver
Version: 1.0 | Shareware (USD 14.95)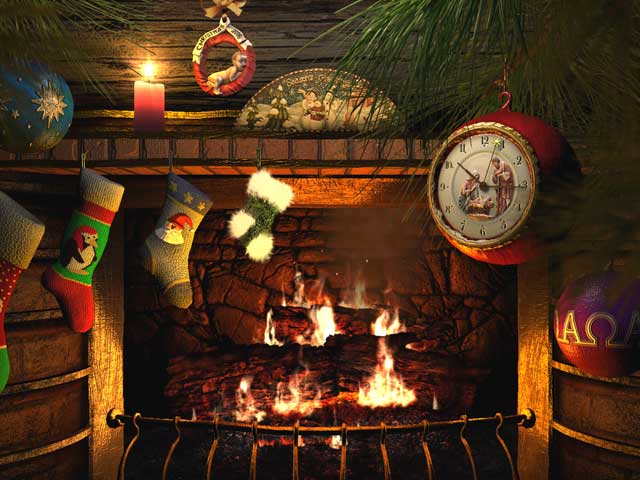 If you look forward to the upcoming Christmas and want to smooth over the expectation of a great holiday, Fireside Christmas 3D Screensaver is just what you need. Give yourself a treat sitting by the beautifully animated fireplace decorated with shining Christmas-tree garlands, toys and nice stockings hanging from the chimney. You can attach an audio file so you will enjoy the Christmas spirit listening to your favorite music.
More…
Ice Clock 3D Screensaver
Version: 1.3 | Shareware (USD 9.99)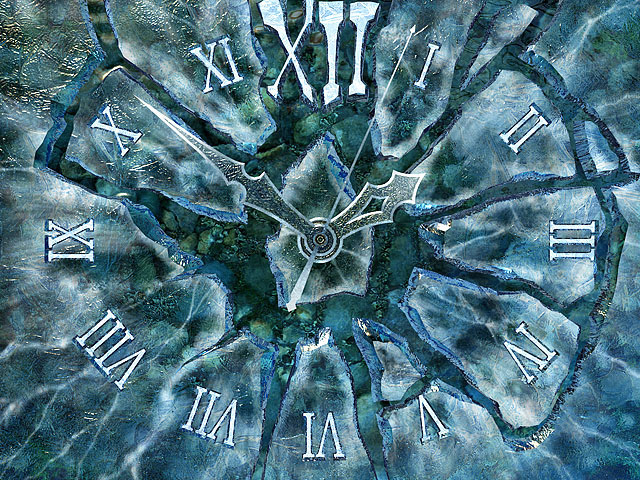 Ice Clock 3D Screensaver is a beautifully created program, which allows you to keep an eye on the time, while enjoying a wonderful view of a creek frozen in winter with realistic ice and water. It produces the refraction effect, shows fascinating fish swimming under the ice and plays charming music, which will keep you absorbed. Provided with a real clock showing the exact time, the program is sure to become popular with home users of all ages.
More…