Kategorie Desktop / Bildschirmschoner: Sonstige
DXF Laser Cutting Fonts
Version: 5.0 | Demo (229,00 USD)
CAD-Tool mit vielen Funktionen zur schnellen Erstellung von Schriftzügen und Schablonen. Die Abspeicherung der erzeugten Geometrien erfolgt im DXF- oder DWG- Format. Die Software erzeugt glatte Kurvenkonturen für einen glatten Schnitt wie z.B. für das Laser-, Plasma- oder Wasserstrahlschneiden. Neue Version mit weiteren Sonderfunktionen.
Mehr…
Free Vista Screen Saver
Version: 1.0 | Freeware
After five years of silence Microsoft finally presented its brand new Windows Vista but it is well worth the wait. With this adorable screensaver you can enjoy Vista's high-end visually engaging graphics right on your desktop absolutely free!
Mehr…
Cake Mania Game Screensaver
Version: 1.0 | Freeware
This free Cake Mania download screensaver features Jill, a Cake Mania game character, serving all sorts of customers. Fun situations, great variety of amusing Cake Mania game scenes and lovely gameplay. Download free Cake Mania game screensaver and help Jill earn enough money to re-open her grandparents' beloved bakery.
Mehr…
Skull and Bones 3D Screensaver
Version: 1.06 | Shareware (9,95 USD)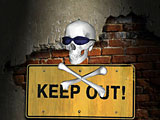 Guard your desktop with this awesome screen saver. Bet you have never seen such lovely skull on your screen. You will see rotating skull and crossbones - the symbol of real threat. Molten metal effects and cool sunglasses combine perfectly with sinister background. Impressive 3D graphics along with tense urban sound effects will really amaze you. Download this screen saver now - it not only saves your screen, but also the entire computer.
Mehr…
free Video 2 Screensaver
Version: 4.01 | Freeware
free Video 2 Screensaver wandelt Videos in einen Screensaver um. Machen Sie sich Ihren eigenen ganz persönlichen Bildschirmschoner aus Ihren Lieblingsvideos. Die Videos werden im Full-Screen-Modus abgespielt, inklusive ihrer Sounds.
free Video 2 Screensaver ist einfach zu bedienen und unterstützt alle Videoformate vom Windows Mediaplayer, inklusive derer, die Codecs benötigen.
Mehr…
Valentine 3D Screensaver
Version: 1.0 | Shareware (11,95 USD)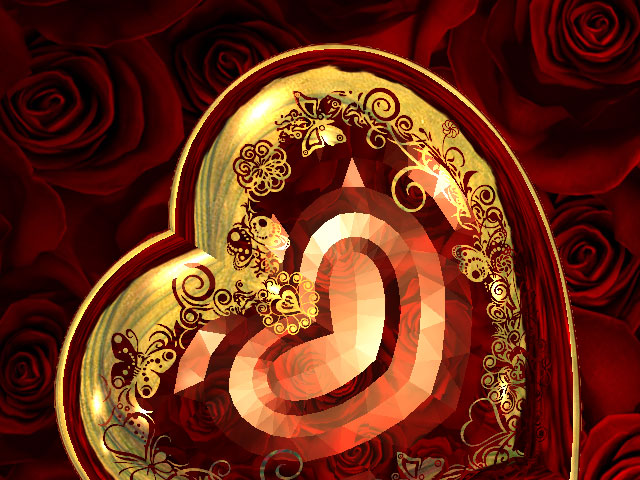 Valentine 3D Bildschirmschoner ist genau nicht nur für verliebte Zweisamkeit, sondern auch für alle, die sich in die Atmosphäre der Zärtlichkeit begeben möchten, das Richtige. Dutzende roter Rosen füllen den Bildschirm aus, und zwei prächtige Ornament-Herzen in der Mitte erschaffen eine wahrlich schöne Sicht. Der Bildschirmschoner glänzt mit Grafiken und Effekten und charmante Musik tut ihr übriges. Sie können auch eigene Musik bestimmen.
Mehr…
Sword of Honor 3D Screensaver
Version: 1.01.5 | Shareware (9,95 USD)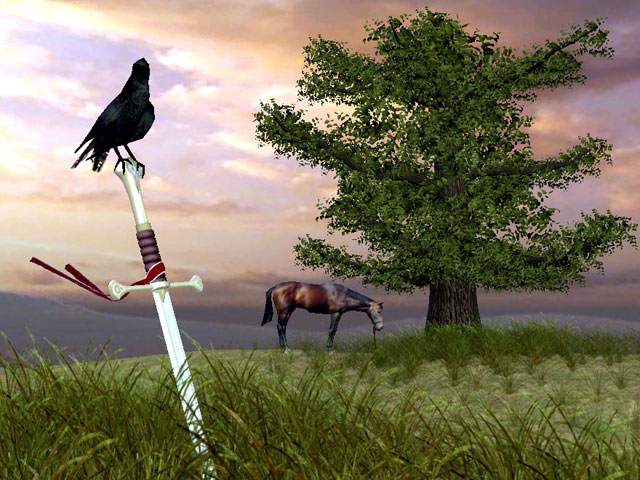 A very powerful animated 3D screensaver with a lot of spirit! It's not only the sheer beauty of the ravishing scenery but also the awe-inspiring theme and aura it creates that make you want to have it on your desktop. The centerpiece is the legendary sword of honor tempered in the fire of many glorious battles. The fate of its owner, a mighty noble warrior, whom it helped to defeat many evil foes, is, alas, unknown.
Mehr…
Ice Clock 3D Screensaver
Version: 1.3 | Shareware (9,99 USD)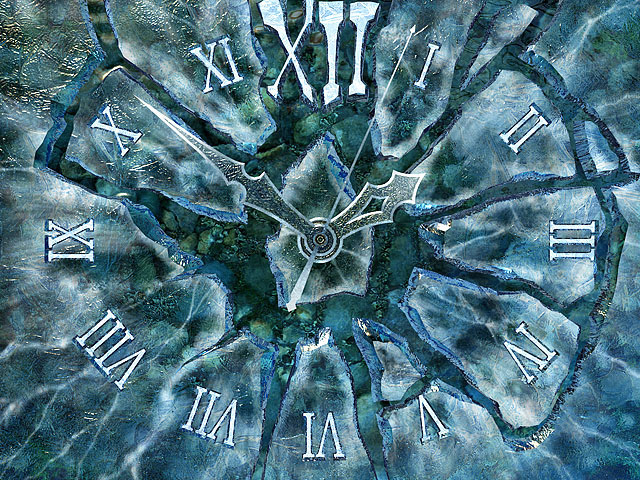 Ice Clock 3D Screensaver ist ein schönes Programm, das Ihnen erlaubt, die Zeit im Auge zu behalten, während Sie die tolle sicht auf einen vereisten Bach mit realistischem Eis und Wasser. Es werden Lichtbrechungseffekte erzeugt, und faszinierende Fische schwimmen unter dem Eis; es gibt angenehme Musik, in die Sie eintauchen. Dazu eine echte Uhr, die die Zeit anzeigt. So wird das Programm bestimmt bei Anwendern jeden Alters beliebt sein.
Mehr…
Free Fire Screensaver
Version: 2.20.134 | Freeware
When you fire up our Free Fire Screensaver, each item on your desktop - including icons and all open windows - will appear to catch on fire with glowing, smokey effects, crackling and popping sounds, chimes and music. Your friends will say: Oh, your desktop is BURNING!
Mehr…
Fireside Christmas 3D Screensaver
Version: 1.0 | Shareware (14,95 USD)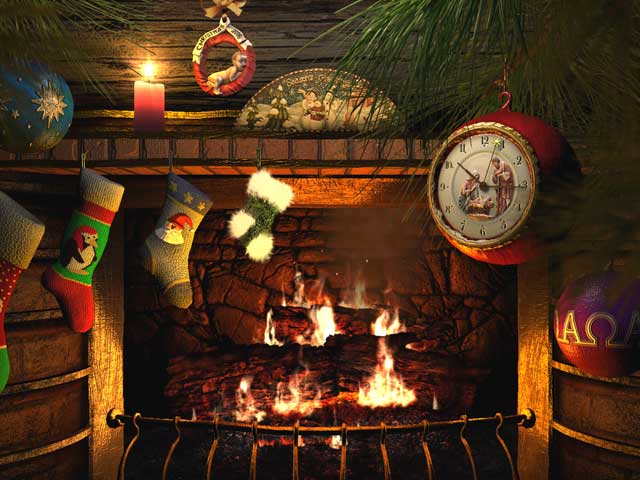 Wenn Sie sich aufs Weihnachten freuen und die Erwartung des großen Festes angenehm gestalten möchten, ist Fireside Christmas 3D Bildschirmschoner genau das, was Sie brauchen. Lassen Sie es sich gut gehen am schönen animierten Kamin, geschmückt mit Weihnachtsbaum-Lichterketten, Geschenken und schönen Strümpfen am Kaminsims. Sie können eine eigene Audiodatei wählen, so dass Sie Weihnachten zu Ihrer Musik genießen werden.
Mehr…
Halloween Time 3D Screensaver
Version: 2.0.2 | Shareware (9,95 USD)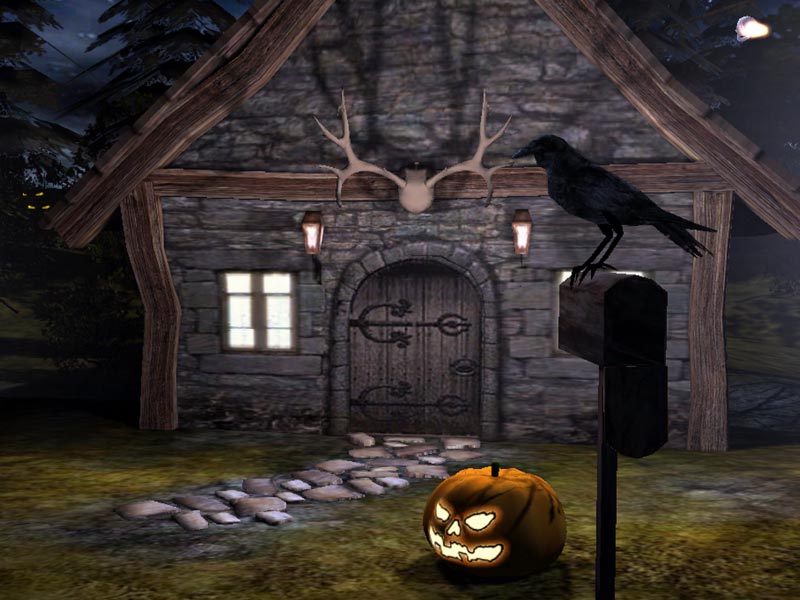 Halloween is here and it's spooky! Would you like to take a walk all alone deep in the woods and stumble upon an odd clearing with a ramshackle house that appears to be haunted? Something really strange seems to be going on inside as you see sparks of magic fire shooting out of the chimney. The whole place is packed with the scariest creatures of the night!
Mehr…
Free Magic Fantasy Screensaver
Version: 1.0 | Freeware
This fascinating fantasy screensaver will bring a sense of magic and adventure to your desktop. You will visit the undiscovered lands of unicorns, dragons and fairies. Explore this magic world now!
Mehr…