Kategorie Desktop / Bildschirmschoner: Sonstige
Flag 3D Screensaver
Version: 1.1 | Shareware (14,95 USD)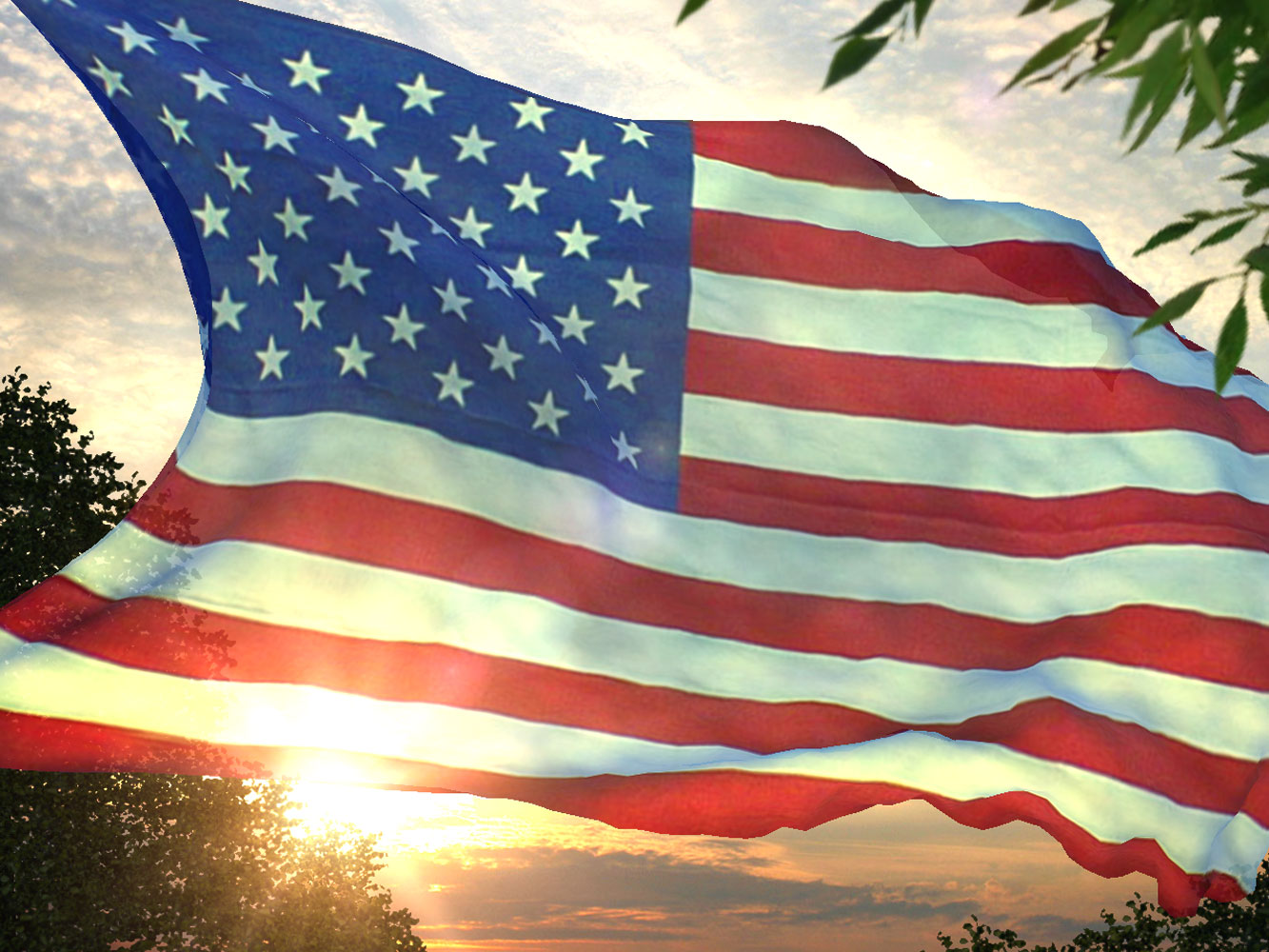 Die Flagge ist das wichtigste Symbol eines Landes. Im Mittelalter endete eine Schlacht nur nach der Eroberung der Flagge. Ein echter Patriot würde eher sterben, als dies zulassen. Kein anderes Symbol der Staatlichkeit wird so verehrt wie sie. Wenn Sie Ihr Land lieben, ihre Geschichte und ihre Bürger achten, setzen Sie die Landesflagge auf Ihrem PC als Bildschirmschoner ein! 52 verschiedene Flaggen, kostenloses herunterzuladen!
Mehr…
Lighthouse 3D Screensaver
Version: 1.2 | Shareware (14,95 USD)
This is a screensaver that will take you away from your everyday trouble.
Free your mind as you enter the charming world of the seaside. Any lighthouse has a million stories to tell and these are stories of courage and struggle. They are told by the murmur of the ocean, the cries of the seagulls and the songs of the wind. Listen to these soothing sounds and watch the eye-pleasing scenery!
Mehr…
Picture Cube 3D
Version: 1.12 | Freeware
Show off your favorite photographs on a spinning 3D picture cube. You can even add music to play along while showing your photos. Use your digital camera images to create a custom photo album. There are many user options available including a spinning, zooming, or bouncing cube. An installer and uninstaller is included.
Mehr…
Mechanical Clock 3D Screensaver
Version: 1.2 | Shareware (16,95 USD)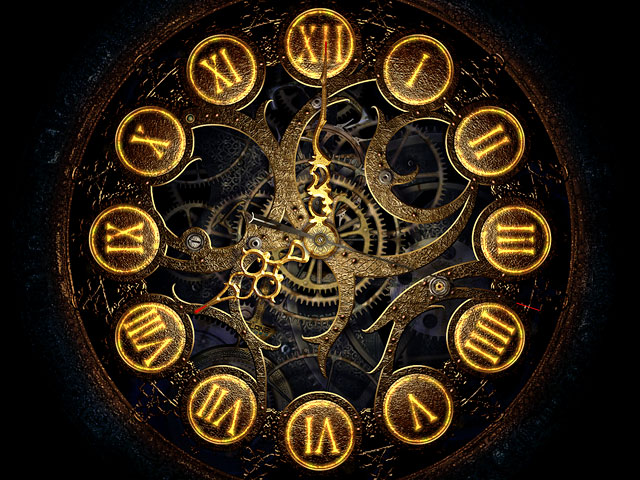 Interessant, wie eine Uhr funktioniert? Lust das ?Innere? zu sehen? Holen Sie sich den realistischen Mechanische Uhr 3D Screensaver! Alle Mechanismen funktionieren synchron, die Uhr zeigt die richtige Zeit, soweit die PC Uhr richtig eingestellt ist. Die Uhr hat einen ausgeklügelten Design einer typischen schweizer Uhr des 18 Jehrhunderds. Wir luden extra einen Uhrneister als Konsultanten ein. Sehen Sie das Ergebnis selbst! Kostenlose Demoversion!
Mehr…
Free Fire Undead ScreenSaver
Version: 1.0 | Freeware
Try Free Undead ScreenSaver that freshenes up your desktop with real-time fantastic show of burning skull. Scare your friends! Relax to the hypnotic imagery!
Mehr…
Free Earth 3D ScreenSaver
Version: 1.0 | Freeware
After you download this screensaver you won't ever have to buy a worldwide travel! It's on your screen! Realistic 3D Earth model will rotate on your desktop.
Mehr…
Acme Photo ScreenSaver Maker
Version: 4.51 | Shareware (49,95 USD)
Acme Photo ScreenSaver Maker is a professional photo screen saver software. It is easy to build an excellent cool effect screen saver with your own photos and music fast. No particular skill needed, no complicated settings, whether you are a screen saver beginner or a professional, this screen saver maker of choice for you will make your screen saver software experience more rewarding.
Mehr…
Screensaver Factory
Version: 7.0 | Shareware (39,95 USD)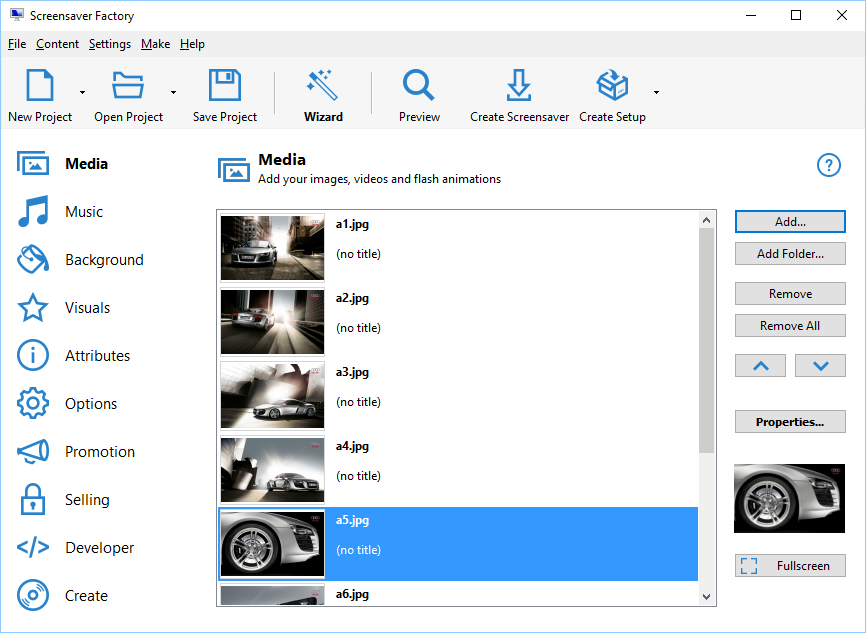 Create screensavers for yourself, for promotion or royalty-free commercial distribution. Make screensavers from images, video and flash animation, add background music and smooth picture display and transition effects. Create clock, calendar, RSS screensavers. Very easy to use, generates standalone self-installing screensaver files and CDs for easy distribution. You can also create shareware screensavers with registration keys and trial period.
Mehr…
3D Matrix Screensaver: the Endless Corridors
Version: 1.2 | Shareware (14,95 USD)
This brand new 3D screensaver will give you a chance to get an inside look
at the way the Matrix works. You will find yourself in the long white
corridor with multiple doors on either side all looking exactly the same.
Behind these doors are various realizations of the Matrix. Some look very
real, others contain errors, yet other ones are still being constructed by
the Matrix. And just like the Matrix this corridor never ends.
Mehr…
Bubble Bobble ScreenSaver
Version: 1.0 | Freeware
Bubble Bobble was an arcade game released by Taito in 1986. You have
to guide the two hero's Bub and Bob through 100 levels of adventure to
rescue their girlfriends. This screensaver will see you the most
beautiful screenshots from the most popular Bubble Bobble remakes. It
is what every fan of the classic arcade Bubble Bobble simply has to
have.
Download it now and we are sure that you'll find it worth looking at.
Mehr…
Fantastic Flame Screensaver
Version: 7.20.134 | Shareware (19,95 USD)
When you fire up Fantastic Flame Screensaver (no pun intended), each item on your desktop - including icons and all open windows - will appear to catch on fire with glowing, smokey effects, crackling and popping sounds, chimes and music. Fantastic Flame Screensaver has more than 70 very different colorful flame presets and, of course, you can create your own wonderful presets too. Your friends will say: Oh, your desktop is BURNING!
Mehr…
Pictures Presentation Maker
Version: 2.6 | Shareware (22,90 EUR)
Pictures Presentation Maker (PPM) erlaubt Ihnen 3D Diashows und Bildschirmschoner unter Verwendung Ihrer Fotos und Ihrer Musik zu kreieren. Alle Ihre Bilder sind in Ihrer einzigen EXE oder SCR Datei eingebunden. PPM kann Ihre Bilder mit mehr als 150 Spezial 3D Effekten zeigen um Ihre Bilder zum Leben zu bringen. Sie können Ihr digitales Fotoalbum sehr leicht erstellen und es auf CD oder DVD brennen. Benützt 3D Hardware Beschleunigung.
Mehr…