Gesten
This programme is presented to you by:
flewQ
Ebersbrunn 36
96160 Geiselwind
Deutschland / Germany
| | |
| --- | --- |
| E-mail: | info [at] flewq [dot] com |
| | |
| --- | --- |
| Category: | Desktop / Desktop Utilities |
| Version: | 1.0.1.0 |
| Release date: | 2019-10-26 |
| OS: | Win 7 / 10 |
| Requirements: | Min. .NET Framework 4.6.2 |
| Languages: | German |
| Downloads: | 0 in September / 7 in total |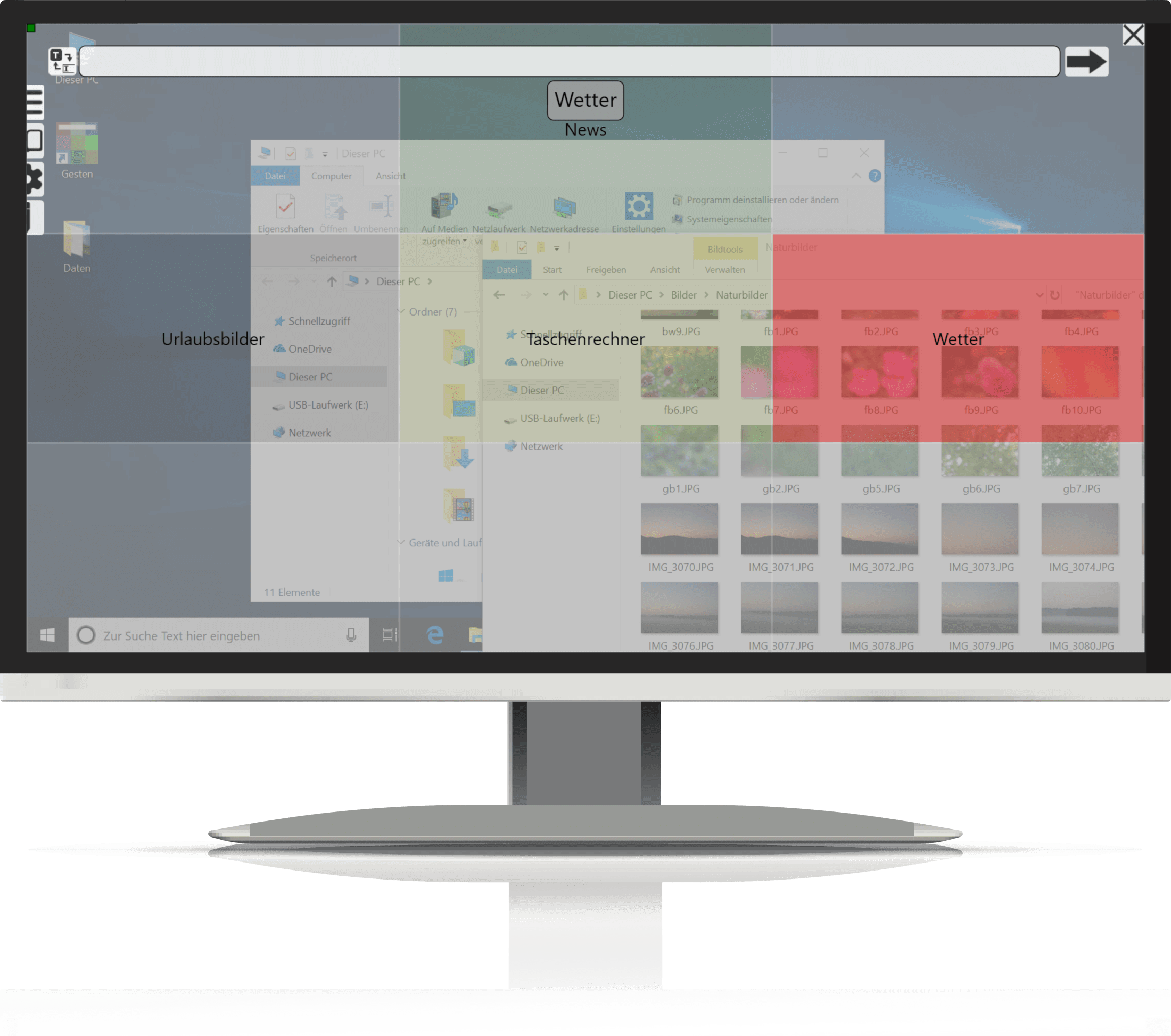 ### Weil man sich Muster besser merkt. ###
Ein gezeichneter Kreis bringt dich direkt zu den neusten Ergebnissen deiner Kreisliga. Und ein "U" zu den wundervollen Urlaubserinnerungen aus dem letzten Jahr. Du kannst für alles, das dir wichtig ist eine Mausgeste hinterlegen und zeichnen. Gesten erledigt alles Nervige im Hintergrund.

### Das Wort, nach dem du suchst. ###
Kürze Pfade mit einem Schlagwort ab.
So brauchst du in Zukunft nur noch das Schlagwort "Planung" verwenden, um den Ordner mit den Unterlagen für die Jahresplanung und gleichzeitig die Übersichtsliste mit den notwendigen Investitionen zu öffnen.
Um bahnbrechende Nachrichten zu entdecken reicht dann nur noch das Schlagwort "News".

### Ein einziger Klick bis zum Ziel. ###
So ist auch der Ordner am letzten Ende des Multi-Terabyte-Speichersystems nur noch einen einzigen Klick entfernt. In bis zu 9 Shortcuts kannst du die am häufigsten genutzten Elemente verknüpfen und aufrufen. Und das von überall aus auf dem PC.

### Weitere Funktionen: ###
- Screenshots erstellen
- Anmerkungen auf den Bildschirm zeichnen
- Ordner, Dateien, Texte und Bilder in Pinnwänden organisieren.
- Timer und Stoppuhrfunktion
- Dateien ver- und entschlüsseln
- Einfacher Taschenrechner
- YouTube-Suche
- Wikipedia-Suche mit Vorschaufunktion der Artikel.
- Notizfunktion
- Gruppen definieren und mehrere Programme, Ordner, Dateien, usw. gleichzeitig öffnen.
- …

Weitere Funktionen unter https://flewq.com/gesten/funktionsliste/
Here you can subscribe for the update infos for this programme. You will then receive an e-mail notice each time an update has been submitted for this programme.
In order to subscribe for the update infos, please enter your e-mail address below. You will then receive an e-mail with a link, which you need to click in order to confirm you subscription.
You can unsubscribe from the list at any time. For this purpose, you will find a link at the end of each update info e-mail.
This service is completely free of charge for you.
Comments on Gesten
There are no comments to this programme.
Write a comment