Category Desktop / Screen Savers: Nature
Seascape 3D Screensaver
Version: 1.01.5 | Shareware (USD 9.95)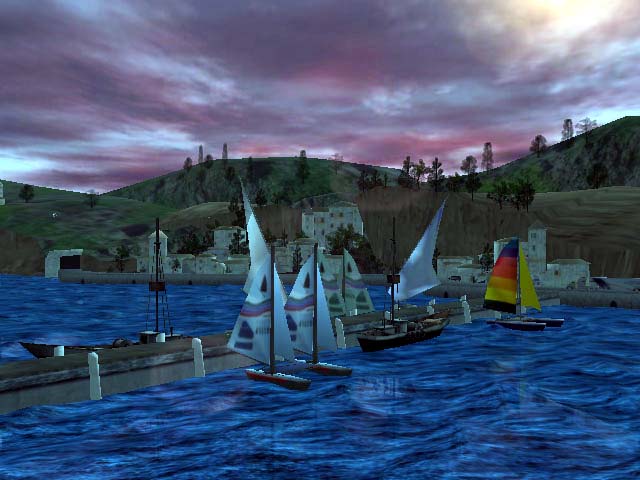 This screensaver conveys the whole atmosphere of the seaside with the murmur of the ocean, the cries of seagulls and the songs of the wind. Listen to these calming sounds and watch the eye-pleasing scenery! Forget about all you problems and dive into this world of relaxation and meditation.
More…
Amazing 3D Aquarium - Animated Screensaver and Wallpaper
Version: 2.60 | Shareware (USD 15.95)
The EleFun Multimedia is glad to inform you about the release of its new product with add-ons, which is called "Amazing 3D Aquarium". Aquarium made with the application of 3D technologies is a beautiful animated underwater landscape, inhabited with interactive animated fish. The released add-ons will allow users to enlarge and diversify aquarium world by means of adding new aquarium fish and changing coral background.
More…
Nature 3D Screensaver
Version: 1.3 | Shareware (USD 16.95)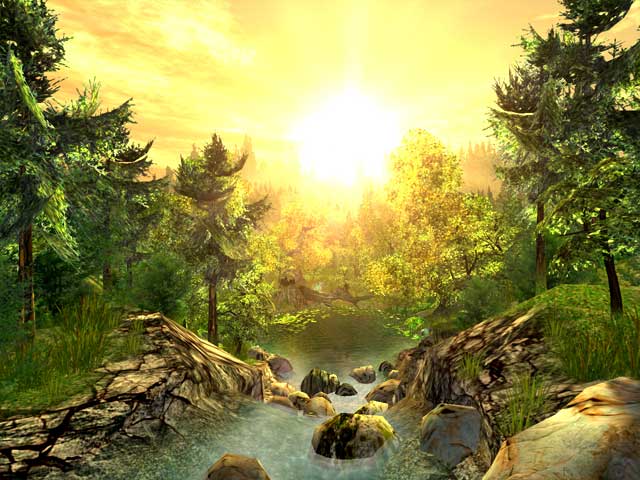 Can your PC use some landscaping? How about some majestic ancient forest, pond with water lilies, emerald grass and a small waterfall? This exquisite 3D nature screensaver, beautifully crafted to decorate your monitor, compares to other screensavers like roses to daisies. Most likely, you have not seen anything like this before. This screensaver is entirely hand-made with no photographs or digital images. Download your free trial version!
More…
Pirate Ship 3D Screensaver
Version: 1.5 | Shareware (USD 14.95)
Just a few centuries ago the seas were ruled by bloodthirsty and greedy pirates. They not only robbed the civilian fleet but also battled each other for the stolen loot. A lot of their ships sank in the Caribbean and still remain their. In this screensaver we get an awesome opportunity to dive into the depths and take a closer look at one of these pirate ships.
Download this screensaver now and get the feel of the glorious history of the pirates
More…
EarthView
Version: 5.7.6 | Shareware (USD 25.00)
EarthView is a dynamic desktop wallpaper and screen saver, which displays beautiful views of the earth with daylight and night shadows. It produces colorful, high quality, high resolution images for every screen resolution - even beyond 3840x2160! The program supports map and globe views, urban areas, city lights, atmospheric effects, clouds, weather information, local time display and much more.
More…
Ancient Castle 3D Screensaver
Version: 1.3 | Shareware (USD 17.95)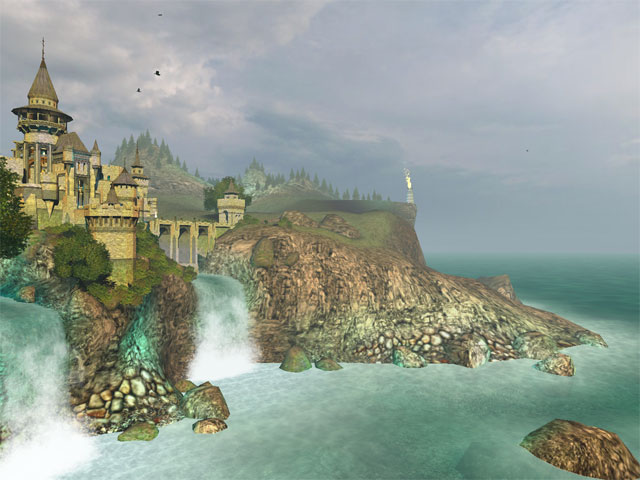 Ancient Castle 3D Screensaver invites you inside to walk through and outside majestic stronghold belonging to a powerful medieval lord. These walls remember the long days of sieges and furious fighting. But they also remember days of feasts, tournaments and chivalry. Knights from all over considered it to a great honor to be here. The screensaver takes you inside the buildings though every level to show what it was like to live back then.
More…
Drunken Clock Screensaver
Version: 3.22 | Shareware (USD 14.95)
Drunken Clock is a skinnable analog clock, which randomly and smoothly moves across the screen. You can write your own text message which will run as a ticker. A synchronization function will set your PC clock to atomic time via the Internet.
More…
Watermill 3D Screensaver
Version: 2.2 | Shareware (USD 18.95)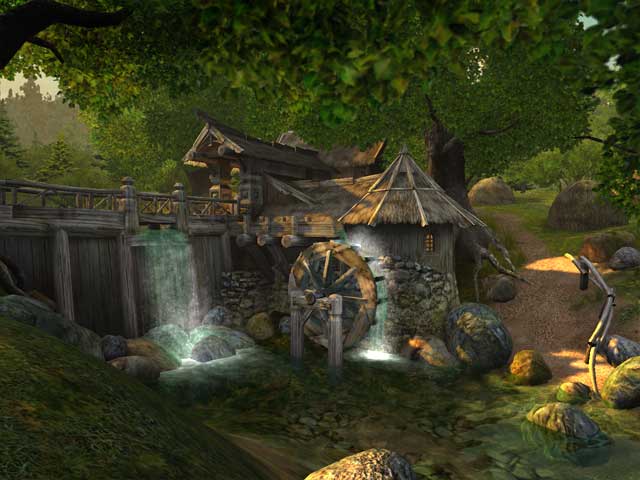 Watermill 3D Screensaver has been called "digital masterpiece", "heaven on your screen", and "one of the most beautiful screensavers ever created." But really - it's just a dream. A dream come true. You see old watermill that tells you about eternity with every revolution of its wheel. You feel joy and peace and understanding that life was created for moments like this one.
More…
Galleon 3D Screensaver
Version: 1.5 | Shareware (USD 14.95)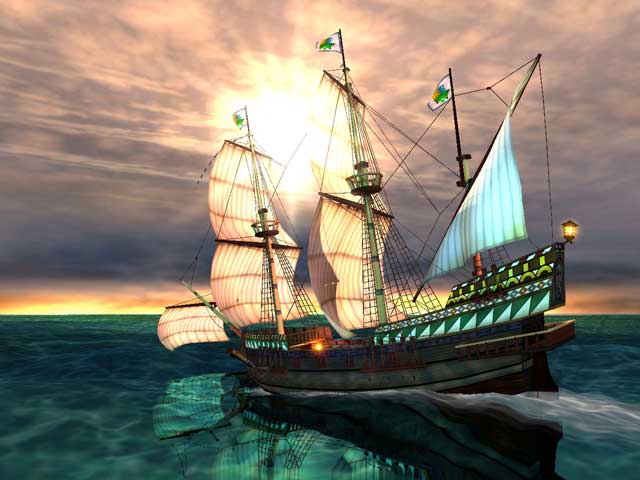 This beautiful galleon from the Age of Great Explorations is crossing the dangerous ocean at full sail again. Through blistering sun and quiet nights blessed by the moonshine, through fierce gun battles and storms, it rushes to new, yet to be discovered, lands. Raise your flag, captain, and enter the history. This 3D screensaver features a real galleon model, created exactly to specifications of that time.
More…
Fantasy Moon 3D Screensaver
Version: 1.5 | Shareware (USD 12.95)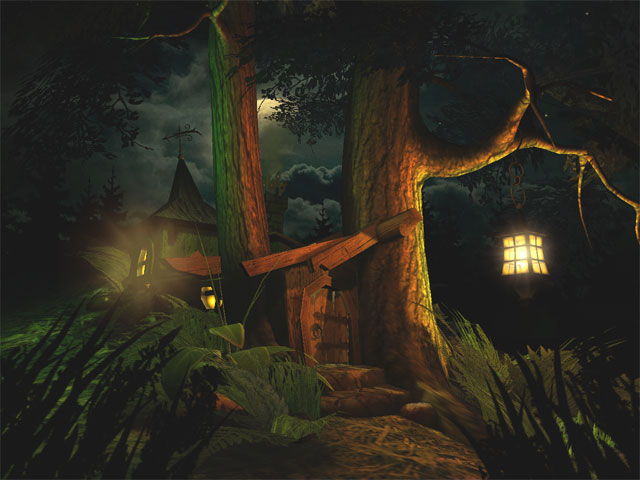 Fantasy Moon is a mystical 3D screensaver that places you right inside the enchanted forest. It's a bit spooky at first - the full moon and these strange giant trees with lanterns attached to branches. But strange, even ominous noises around you eventually stop scaring you. Full ahead, no fear! And then you start to notice the beauty of dusk forest. Quite a bit of work has been done to create amazing 3D effects.
More…
Autumn Life
Version: 3.0 | Freeware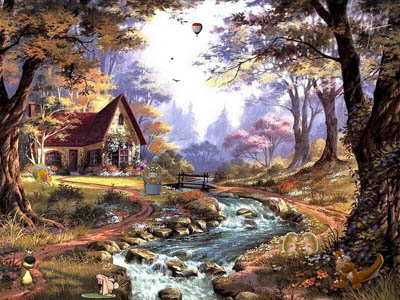 Autumn Life screensaver tells everyone that autumn is a spectacular time of life, the essence of life itself, with all its changes, caprice and wonder. When the screensaver begins, you'll walk through several paintings showing all the signs of autumn: the leaves turning red, orange and yellow, the apples getting tinted in the cool light of autumn, frost jewels gleaming.
More…
Sunny River Screensaver
Version: 3.0 | Freeware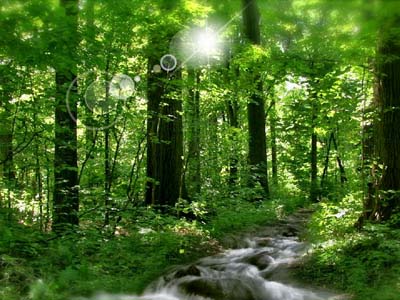 Feel the coolness of the creek with our Sunny River free screensaver. Dense rainforest and rapid mountain river flowing over smooth stones are fascinating spectacle. In addition, most enjoyable are sound effects of the screensaver, the birds singing and the sound of water - is the most ancient human relaxant. Install free river screensaver completely, run it, relax and get new forces for a new business.
More…