Category Development / Active X
VintaSoft Twain ActiveX
Version: 6.0.10.1 | Demo (EUR 99.95)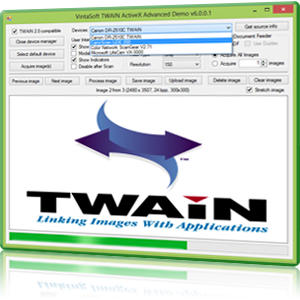 Add the ability to work with a scanner or a camera from your application with VintaSoft Twain ActiveX. You can fully control the image acquisition process, use the automatic documents feeder (ADF), clean up images using image processing functions like noise removal, auto border crop, blank page detection etc, save acquired images directly to local disk or to SQL server, upload the images onto Web or FTP server.
More…
Eltima Serial Port ActiveX Control
Version: 3.0 | Shareware (EUR 69.95)
Serial Port AX Control is a powerful ActiveX component that lets developers quickly and effectively organize work with serial ports. Serial Port AX Control makes communicating with external devices on rs232 connection really fast and reliable. Serial Port AX Control offers control of such devices as modems, bar code readers, navigational devices and others through a serial port. Includes examples for Microsoft VC++ and Microsoft Visual Basic.
More…
Polar SpellChecker Component
Version: 5.0 | Shareware (USD 239.00)
Polar SpellChecker Component adds SpellChecking capability to your Windows and Web based applications supporting ActiveX/COM, DLL and .NET interface. It includes 14 free-to-download dictionaries fully functional with the trial version. Full source code is included at no extra cost! Built-in features make Polar SpellChecker Component the best choice for all developers; it is intuitive to use, yet rich with SpellChecking functionality.
More…
Eltima Virtual Serial Port AX Control
Version: 7.1 | Shareware (EUR 239.96)
Eltima Virtual Serial Port ActiveX Control is a powerful tool for professional developers that allows your application to create custom additional virtual serial port in system and fully control it. Created virtual serial port looks like real serial port for other Windows applications. From your application you can control data sent to virtual serial port by other applications and respond to them by sending own data to virtual serial port.
More…
WinPopup ActiveX
Version: 1.04 | Shareware (EUR 69.00)
WinPopup ActiveX solves the problem of exchange data between your applications on the local area network (or in local computer) without any server. Simple to use, it also manages the Windows XP firewall while letting you to add your application and your desired ports in the exception list of the firewall. Compatible with Microsoft WinPopup, NETSend, My WinPopup Express,..., this control enables you to create chat applications, messenger,...
More…
VideoShotMaker
Version: 1.10 | Shareware (USD 75.00)
VideoShotMaker is an ActiveX component that allows your applications to extract frames from video files and save them as image files. Frames can be extracted from AVI, MPEG, WMV, RealVideo files. Images can be saved as JPEG or BMP files. Before saving, the images can be resized, cropped and marked by text labels.
More…
ecGraph
Version: 2.13 | Shareware (USD 139.00)
Powerful graphing ActiveX control that you can drop into your Visual Basic programs to create graphs in a huge range of styles. Great for scientific or technical graphs. You can get a graph up and running with just a few lines of code, and can manipulate the graph layout at runtime from your programs. Multiple graphs per page. Click and drag, zoom and scroll. Multiple x- and y-axes. Log or linear. Much more.
More…
Active Query Builder ActiveX Edition
Version: 1.13 | Freeware (USD 295.00)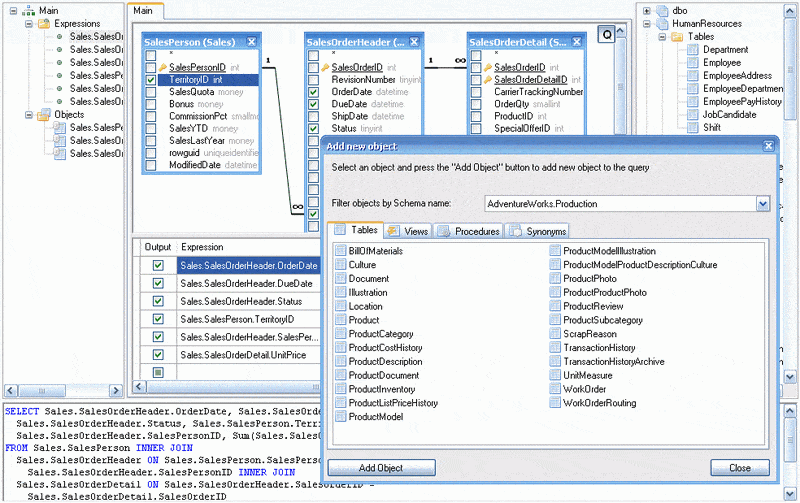 Active Query Builder is a .Net-ready ActiveX visual query builder component to build complex SQL queries with unions and sub-queries easily. Its user-friendly interface and unique query research capabilities provide optimized results and is sure to increase the number of potential users of your product. Active Query Builder is a true two-way query builder; a perfect choice for both SQL beginners and experienced query writers.
More…
SCardX Easy smart card ActiveX control
Version: 2.0.1834 | Shareware (EUR 22.00)
SCardX Easy is a standart ActiveX control which creates the communication channel between your application or web site and an opened smart card.
Supports any of PC/SC compatible card readers and USB tokens and any of ISO-7816 compatible smart cards like GSM SIM cards, EMV payment cards, identity and cryptographic cards and all other types of processor cards.
Add smart cards to your web site or to your application easily!
More…
CADViewX: ActiveX for DWG, DXF, PLT, CGM
Version: 8.0 | Shareware (USD 400.00)
Open, view and print CAD drawings, vector and raster images in Internet Explorer and Microsoft Word or embed the CAD viewer into your applications and enable them to open, view or print any-size CAD drawings and images instantly. The library supports AutoCAD formats and dozens of image formats, provides intuitive mouse-wheel zoom and dragging, rich click-away context menu, tile printing, predefined paper sizes, and demo examples for developers.
More…
My Frame Panel ActiveX
Version: 2.01 | Shareware (EUR 69.00)
This frame let you create appealing visual styles to your applications in all Windows versions. All new default styles (XP, XP dark, Vista, Office 2003 and Media Player 10) and themes are supported (blue, olive, silver, royal). My Frame enables you to customize the appearance of your applications to suit your individual needs.Source Code available for purchase.
More…
My Screen Capture ActiveX
Version: 1.32 | Shareware (EUR 69.00)
This control let you capture screen in 5 ways (Full screen, Active window, predefined region, manual region and specific window) and getting instant result in memory. Some options are available to save the screen on disk and/or send it to clipboard. Easy to use, one of the good scenario is that you can add new support feature to your application by adding screen shot capture for user report when a problem appear.s
More…