Category Games & Entertainment / Kids (Filter: Freeware)
Follow the Light / Folge dem Licht
Version: 1.08 | Freeware
Online Game Follow the Light - Hits for Kids - Brief guidance: With click on the activate button in the center of your cockpit the game begins. It lights up one of the coloured fields. Then you move the mouse pointer onto this field and click at it. Now a second field lights up - naturally it can be the same field again. Attention: First you click on the field, that has lit up at first, and then on the field, which flashed as second. It shines...
More…
Season Match 2
Version: 1.1 | Freeware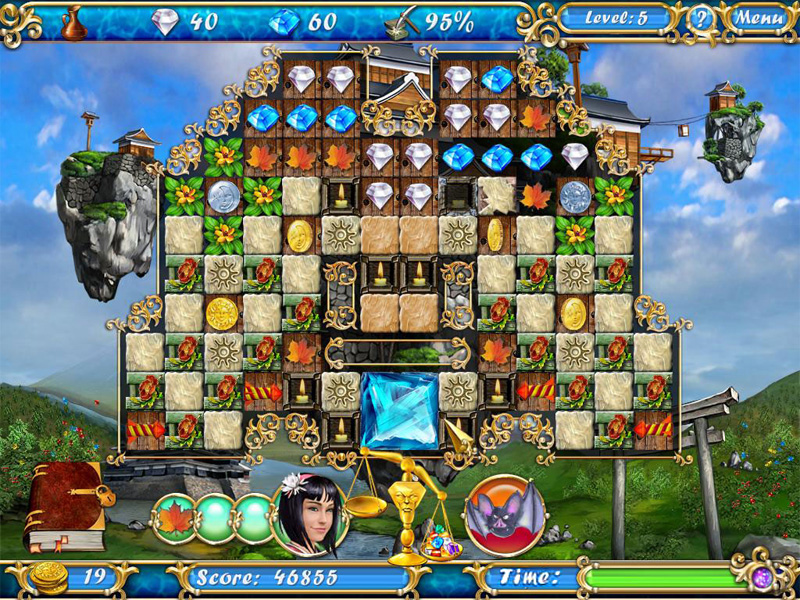 Once upon a time there was a land of wonders ruled by Spring Princess. But later on her brothers - winter months - rebelled and decided to plunge the kingdom into eternal winter and cold. The Princess needs your help to set the country free from the cruel reign and restore peaceful atmosphere. Break blocks, collect artifacts, find all the magic butterflies and flowers to bring the harmony back to the kingdom in the game Season Match 2!
More…
Defend Kitty
Version: 4.0 | Freeware
If you've always wanted to play an effortless game that will not cost a penny, and will be just for fun, then Defend Kitty is for you. You must protect the little kitty from a lot of evil monsters. To kill the monsters, click on them with the mouse. The game has 5 types of enemies: Green fish - The weakest opponent, moves in a straight line, dies after a single tap. Blue fish - The same pushover as the green fish, but attacks on a sine wave.
More…
Madagascar 3 Coloring
Version: 1.1 | Freeware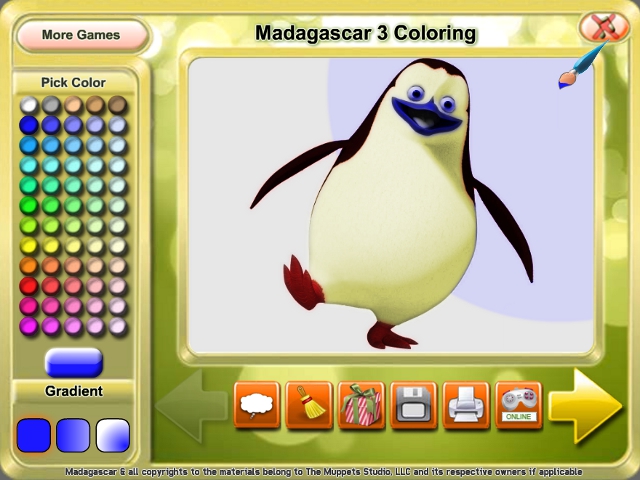 Don't miss Madagascar 3: Europe's Most Wanted, the new part of the interesting series produced by DreamWorks Animation studio. It tells us about brave and awesome mammals who escaped the zoo to return home. DoubleGames did new free download game Madagascar 3 Coloring based on this amazing story! Meet Alex, Marty and others in this free coloring game! Whom will you color start with? Download and start enjoying right now and get pleasure!
More…
Math Genius
Version: 7.0 | Freeware
This educational game for is children and adults, and can be learned quickly. The game boasts colorful graphics and unusual gameplay. Choose from two levels of difficulty - Easy and Normal, and five different game modes - Classic, Infinite, Collect, 60 sec and Training. You can also post scores in the online table of records and compete with other players. And to keep things interesting, more than 20 different tasks are required (achievements)!
More…
TMDMath
Version: 5.8 | Freeware
Kid's calculator. Easy to learn, it will help teach your child to add and multiply numbers. Child-friendly pictures of beetles and bees will make learning fun, like playing a game!
More…
Gnomeo and Juliet Coloring game
Version: 1.0 | Freeware
A new amusing plot in pictures causes a new girl game! Meet Gnomeo and Juliet cartoon heroes in the freshest online game Gnomeo and Juliet Coloring! Paint amusing gnomes and their vivid days full of incidents! Online pages of your coloring album reflect the depictions of Gnomeo and Juliet cartoon, thus you can revel in the most memorizable movie scenes! Gnomeo and Juliet Coloring is an uncomplicated and plain but colorful and amusing online game!
More…
Rango Coloring Game
Version: 1.0 | Freeware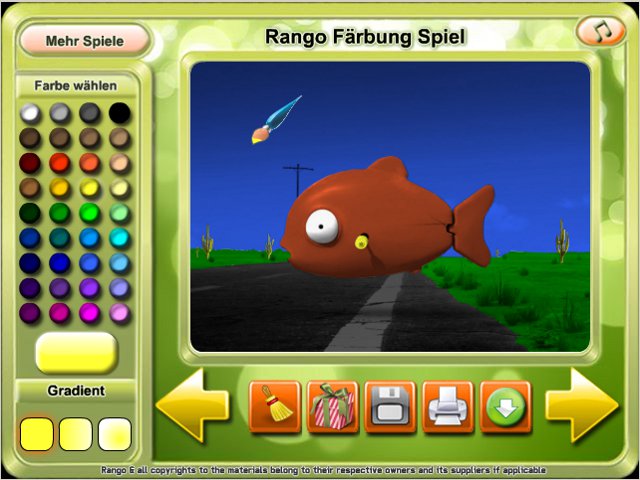 One small hero stands against the whole lawless gang! We have imprinted the courageous Rango in our Rango Coloring Game! Since now you can spend as much time as you want with your gallant character and color him and his everyday life! Sounds attractive, doesn't it? Download Rango Coloring Game and forget about the time! Just arm yourself with your virtual pencil and have thrilling painting time!
More…
TMDBoolean
Version: 5.8 | Freeware
A children's program for creating expressions with two simple variables = true or false. Using pictures of animals, compose an expression then add lines to get the desired result, equality.
More…
Mars Needs Moms Coloring
Version: 1.0 | Freeware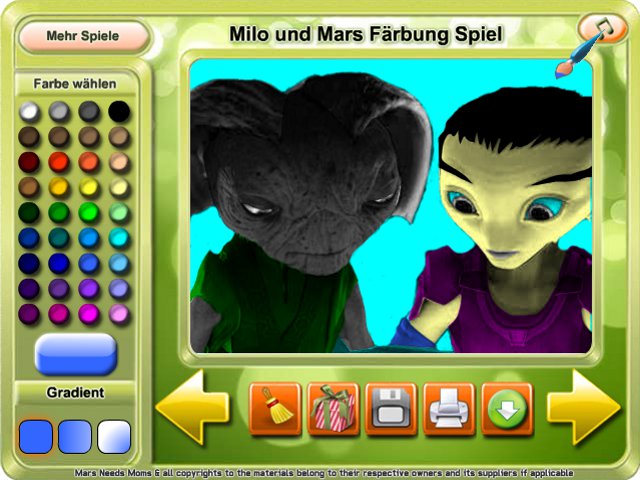 Do you want to get fresh desktop wallpaper or to print a picturesque picture penciled by yourself? Then start playing the ever mint game Mars Needs Moms Coloring! You see a well-known name? Yes! It's the name of Disney film Mars Needs Moms. You will realize what you sense, when your ma disappears! Long trip to Mars is depicted on the pages of red-hot online coloring book! Play Mars Needs Moms Coloring to see again your beloved eps!
More…
Narnia 3 Dress Up Game
Version: 1.0 | Freeware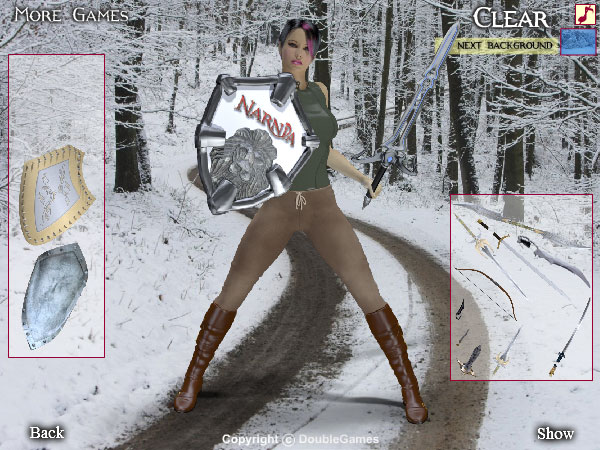 Narnia is again opened to injury but Lucy is on her way to bring peace to this fairy world. But as every beautiful girl Lucy is happy to be irresistible even now. So help her choose the most attractive clothes for this case. Try Narnia 3 Dress Up Game for free to dress up the heroine. You'll find piles of wonderful clothes and accessories to create warlike image. Moreover, you can see Narnia 3 picturesque backgrounds. Have fun!
More…
Drum editor online
Version: 08.20 | Freeware
Drum editor. Use this game for record and plaing drum sound. A virtual workshop for drummers and drum editor ear training
More…