Category Games & Entertainment / Sports
Falco Corners
Version: 7.7 | Freeware
This 3D game can be played as a stand-alone game, over the Internet.Features: 1. 3 Levels of smart engine power. 2. Playing via Internet or local Network. 3. Amazing 3D OpenGL Graphics and Animation. 4. Music and Sound effects. 5. Undo/Redo.
More…
Volleyball Fight
Version: 1.0 | Freeware
Test your skills with Volleyball Fight! You can play against the computer or with a friend! Volleyball Fight offers tons of different backgrounds options. You can play at the beach or somewhere silly! Either way, you will have a ball!
More…
Touch-type car-racing
Version: 1.0 | Freeware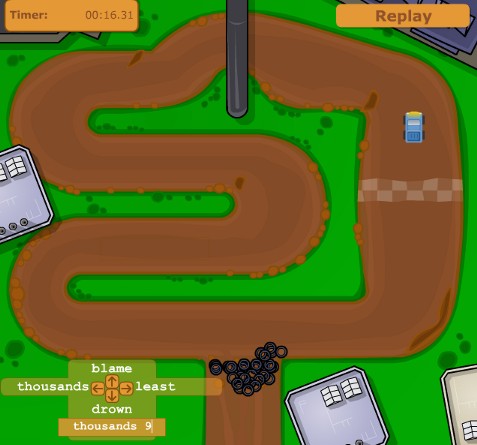 Touch-type car-racing is a captivating game helping to acquire quick and correct keyboarding skills. The player controls movements of a car by typing commands on the keyboard. A random word with a numeric parameter determining the extent of a movement instruction corresponds to each movement instruction. There exist two playing modes for the game: standard and network ones.
More…
Billiard Masters
Version: 1.0 | Freeware
Enjoy pool night at home! This 3D billiard game is going to be your favorite! Feel the pressure of playing a great pool game in the comfort of your own home. Don't wait, grab a stick, and avoid the eight ball!
More…
Bowling Masters
Version: 1.0 | Freeware
Be king of the bowling lanes! Knock down those pins! This great new bowling game has many advanced features, and allows you to play either singles or multiplayers. Do you have the skill to bowl a perfect game?
More…
Nothing but Net
Version: 1.5.2 | Freeware
Take over the court and become a legend with incredible shots! Your goal in this game is to throw the ball into all of the baskets. You will be given 9 baskets in front of the backboard while 3 of them will be moving. An arrow-shaped power gauge will be located at the bottom of the screen, and you may change its position by moving your mouse. Click inside the power gauge and hold to set the power of your shot, then release the mouse to shoot the
More…
Falco Chess
Version: 11.9 | Freeware
This 3D chess game can be played as a stand-alone game, over the Internet.
More…
Refined Bowling
Version: 2.0 | Freeware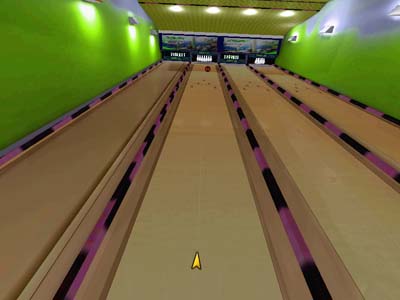 You have a chance to play amazingly realistic bowling sitting at your PC. Playing this game, you will be treated to vivid 3D graphics, a good selection of realistic tracks and superb sound. And above all, you will enjoy a physical model! In this sports simulator, you can choose a color and your favorite track. This game gives you a real probe of the game which you might never dare to try in real life. Target the right ball and you will win!
More…
Billiard Art
Version: 2.0 | Freeware
Billiard Art is a billiard simulator with several additional arcade tables of variable geometry. These new features make the game much more interesting and unpredictable. The game can be played either against a computer or human opponents (on the same PC) on several playing tables. Training mode is available. The game uses modern 3D scene building technology. The speed of the game largely depends on the capacity of your video chipset.
More…
Falco Checkers
Version: 7.2 | Freeware
This 3D Checkers game can be played as a stand-alone game, over the Internet.
More…
TriaZeit - Triathlon Zeiterfassung
Version: 5.4 | Freeware
Zeiterfassung von Triathlons und ähnlichen Sportveranstaltungen. Die Erfassung geschieht durch Eingabe von Start- oder Transpondernummern. Die zugehörige Zeit wird dabei automatisch hinzugefügt. Dazu kann sowohl die aktuelle Tagesuhrzeit als auch eine ab dem Start laufende Uhr verwendet werden und die Zeit kann in Sekunden, Zehntel- oder Hundertstelsek. gemessen werden. Abgleichfunktion für Startnr. Die Auswertung erfolgt mit dem Programm Tria.
More…
Tria - Triathlon Auswertung
Version: 11.5.6 | Freeware
Auswertung von Triathlons und ähnlichen Sportveranstaltungen mit 1 bis 8 aufeinander folgenden Disziplinen; Serienwertung über bis zu 20 Veranstaltungen; flexible Einstellmöglichkeiten für Wettkampfarten, Auswertungsmodi, Startmodi und Altersklassen; Druckvorschau; Daten-Import (Excel, Text); Daten-Export (PDF, HTML, Excel,Text); Seriendruckdatei für Urkunden und Adressetiketten; Live Zeiterfassung; Zusatzprogramm TriaZeit zur Zeiterfassung.
More…