Category Graphic Apps / Viewers
ACDSee
Version: 2019.0.0.1087 | Shareware (USD 59.99)
Designed to keep your workflow flowing, packed with tools to help you organize, perfect your best, and inspire, ACDSee is a solid, trusted solution for your growing photo collection. More tools than ever to control color, print outcomes, and saving, to claim your work as your own, to optimize your organizational methods, and much more, add further value to this dependable software.
More…
Coolutils EPS Viewer
Version: 1.0 | Freeware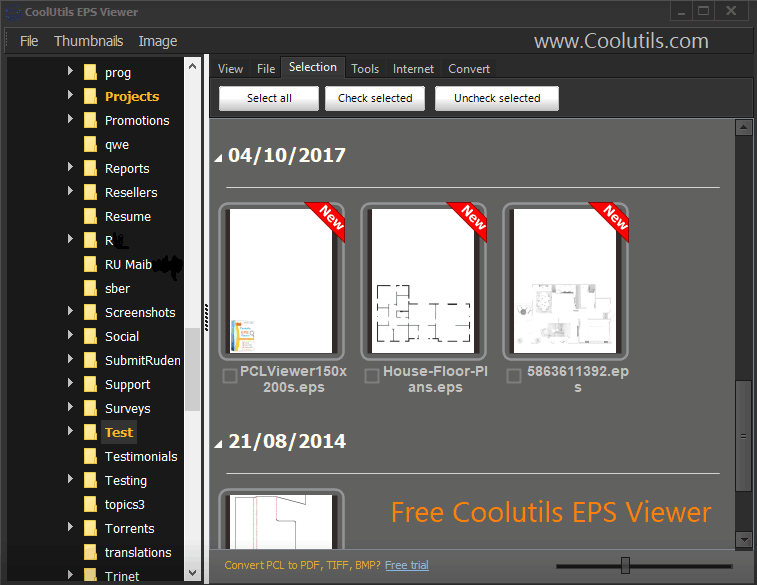 Can't open EPS files? Try a new free EPS viewer from Coolutils. It deals with EPS files fast. One file or a hundred of them in several folders, you will get acces to all of them. View EPS files absolutely free! CoolUtils EPS Viewer helps you to view your EPS files with with just a click of a button without having to make any unnecessary compromises on file. Download your copy now.
More…
Diji Album Viewer
Version: 7.0 | Freeware
Software for displaying Diji Album files (*.alb). Diji Album files can be created with the Diji Album Editor, free download at http:/www.xequte.com/dijialbum/index.html Diji Album files resemble real photo albums and are just as fun and almost as easy to create.
More…
DWGSee DWG Viewer Pro 3
Version: 3 | Shareware (USD 98.00)
A lite and fast dwg viewer, browse, view, markup, compare, copy/paste and batch print DWG/DXF/DWF files. Supports 2009 CAD drawings. Supports CAD drawings to images and pdf conversion. Supports hyperlink blocks.
More…
Sib Image Viewer
Version: 3.25 | Shareware (EUR 16.95)
If you are seeking a compact, reliable and easy-to-use image viewing tool, stop your searches and take a closer look at Sib Image Viewer. Sib Image Viewer gives you everything you need for your daily image viewing tasks. You can browse images in the thumbnail mode, view images in the full-screen mode, view slide shows, attach descriptions to files for easier navigation and, of course, convert your graphic files into a number of formats.
More…
WSQ viewer
Version: 4.1 | Demo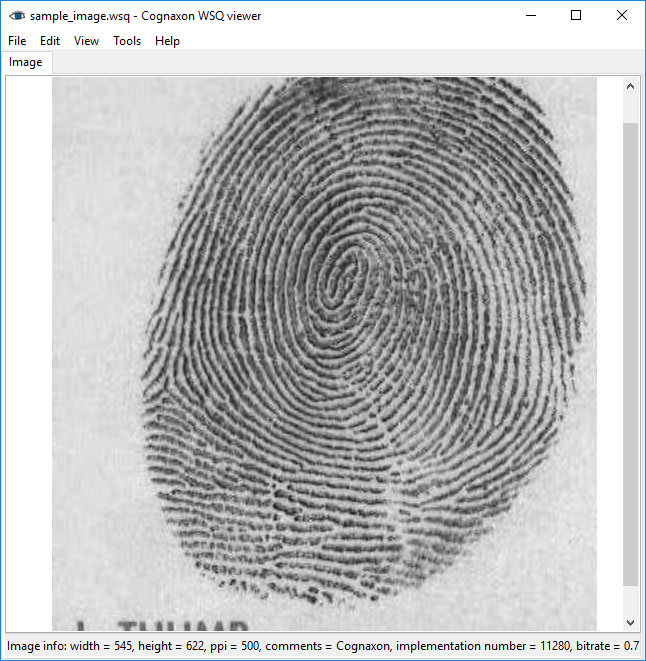 Free WSQ viewer/converter. Version 3.5.
Cognaxon WSQ viewer reads and converts between WSQ and 33 other graphic file formats.
Supported formats for reading:
WSQ, BMP, TIFF, TIF, JPG, JPEG, JP2, JPC, JPE, PNG, GIF, PSP, JFIF, RLE, DIB, TGA,WIN,VST,VDA,ICB, FAX, EPS, PCX, PCC, SCR, RPF, RLA, SGI, RGBA, RGB, BW,PSD, PDD,PPM,PGM, PBM,CEL,PIC,PCD,CUT,IFF,ICO,WMF,EMF
Supported formats for writing:
WSQ, BMP, TIFF, PNG, JPEG,RGB,TGA, JP2, JPC
More…
My Photos Screen Saver
Version: 1.2 | Shareware (USD 24.95)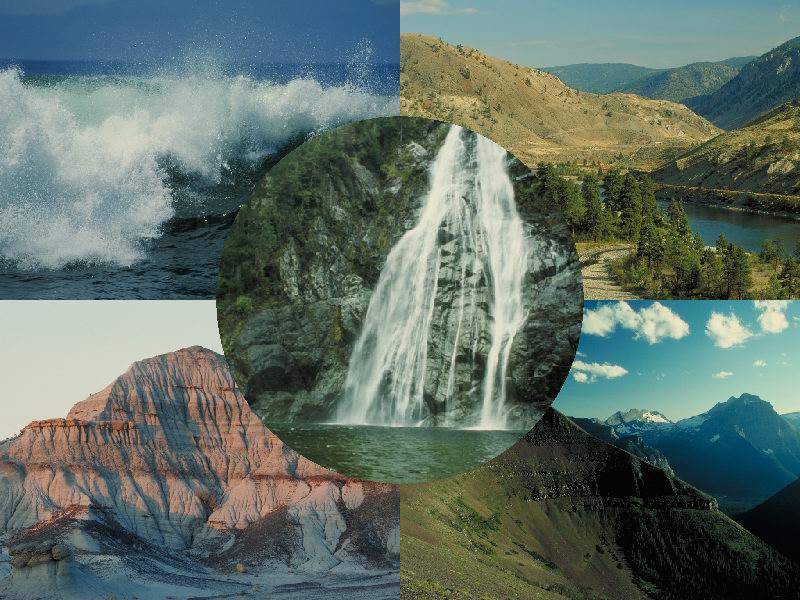 My Photos Screen Saver displays photos from your collection in the slideshow mode with added impact of many visual effects and settings.
Simply add your photos on My Photos Screen Saver's settings tab to have the computer display them when idling.
You can select the visual effects to apply as well as specify their durations, change the order of display for photos and the number of shots displayed simultaneously.
More…
AyeView
Version: 3.00 | Shareware (USD 19.95)
AyeView is a graphics image viewer converter and browser with image transformations, enables you to browse open view slide-show print your various images, such as bmp cur dcx emf gif ico jpeg jpg j2k j2c jp2 jpc pcx pgx png pnm pgm ppm ras tga tif tiff wbmp wmf, raw digital-camera images. You can convert images to other image formats, and flip mirror negative rotate resize images. AyeView is more smaller in size, no other plug-ins or ocx.
More…
WIDO Bildbetrachter
Version: 2.7 | Freeware
Picture viewer for minimum operation and maximum comfort. Supports JPG, GIF, BMP, WMF and other formats Slide show with time control or manual control Direct copy, direct delete of picture files Enlarge, make smaller, move 1,4,16 or 64 pictures per screen With or without adjusting of picture size. Full screen option Forward and backward keys. Escape key. Random order option. Mouse wheel support.
More…
Multimedia Viewer
Version: 1.3.5 | Shareware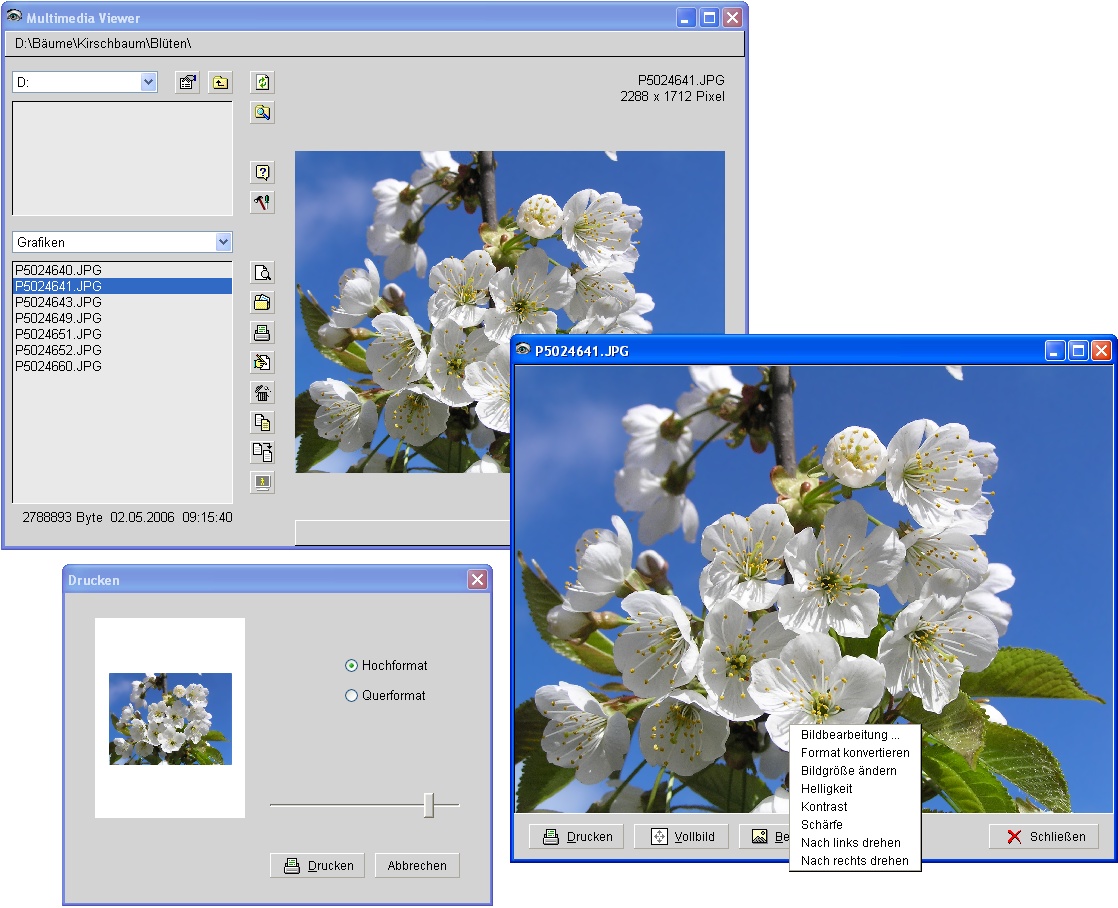 Der Multimedia Viewer ist ein kompaktes Programm zum schnellen und einfachen Ansehen bzw. Abspielen von Grafiken und Fotos, Videos und Sounds, Texten, HTML-Dateien, Flash-Dateien und Acrobat Reader Dokumenten.
More…
Panorado
Version: 4.0 | Shareware (EUR 24.99)
The Panorado image viewer/browser offers a comfortable, innovative mouse-oriented interface. This makes it particularly suitable for viewing panoramic and HDR images. Instant 360-degree viewing, flat + spherical. Navigation bar, thumbnails, full screen mode, slide shows, printing, picture disk creation, image finder. 14 file formats + QTVR + RAW + HDR. EXIF, IPTC and GPS support. Windows application; no HTML, Java, or Quicktime required.
More…
EXIFViewer
Version: 1.2 | Shareware (USD 24.50)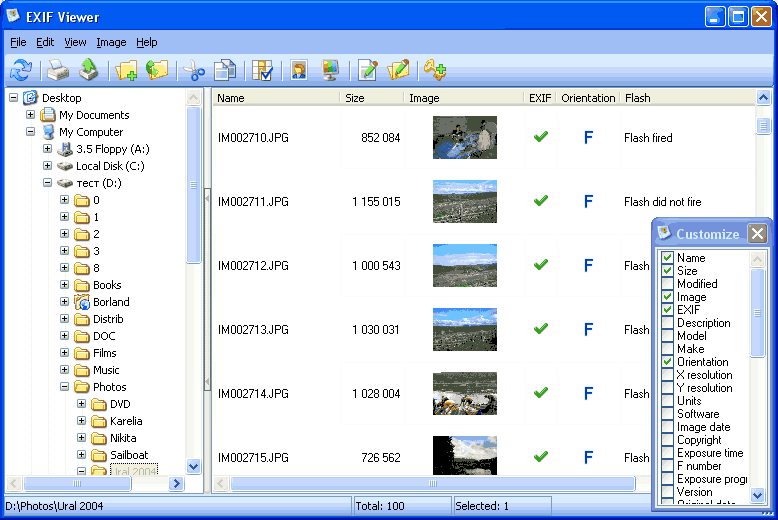 Every digital photo has some extended information, like Image Description, Model, Orientation, Copyright, Flash, Exposure Time, User Comment. It's not shown by ordinary viewers. EXIF Viewer deals with just this kind of information. The utility helps you to sort, move or copy photos using this photo metadata. Print a list of only those photos that were horizontally shot. Or select only those with a certain exposure. Download your free trial copy!
More…