Kategorie Grafik / Viewer
PDF Viewer for Windows 7
Version: 1.0 | Freeware
It's a pity that a PDF reader isn't included when Windows 7 is released.  However, you can download and install a light-weight yet powerful PDF Viewer to serve as part of the operating system to view, print, and convert PDF. The software serves as an alternative to Adobe Reader, just download and execute, and it's totally free. For a complete list of features, read here http://www.win7pdf.com/pdf-viewer.html
Mehr…
Line Reader Software
Version: 7.0 | Shareware (19,99 USD)
This software offers a solution to users who want to change the mouse pointer into an easily visible line that will help guide the eye when reading documents. Line width and height can be set using two sliders and there is an option to position the mouse pointer to the left or right of the line. There is a button to select the required color and one to turn it on.
Mehr…
BS Contact
Version: 7.2 | Demo (300,00 EUR)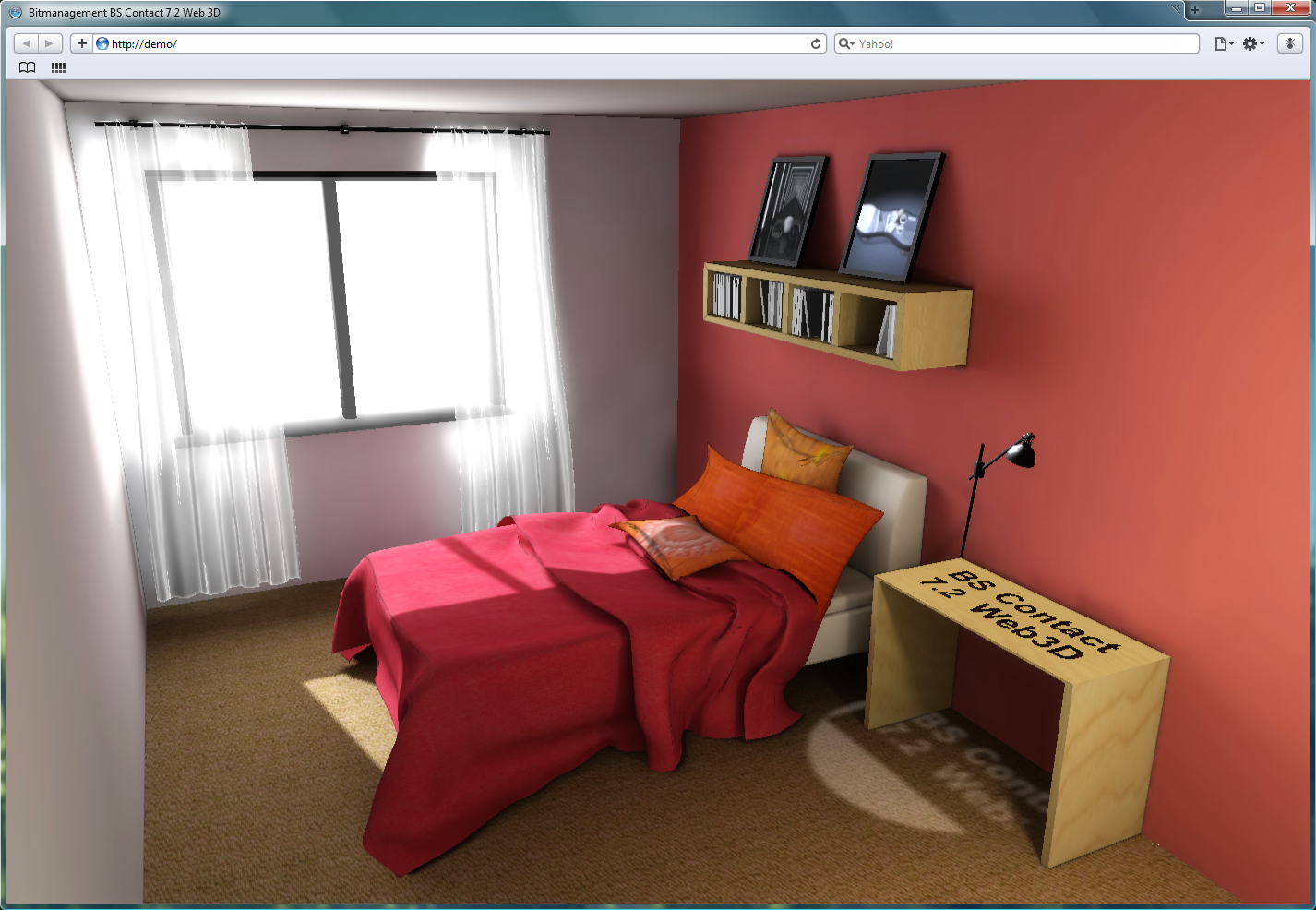 The 3D software from Bitmanagement is used by customers on a variety of markets as visualization software. If you want to enhance your software concept from 2D to 3D, from 3D into the Internet or integrate 3D and video, please contact us for using our 3D enabling software in your concept/product. 3D Content can be visualized on PCs, CD ROM, via e-mail or on the Internet.
Mehr…
TwinView Edit
Version: 16.00 | Demo (179,00 EUR)
TwinView ist ein professioneller, schneller und präziser Dateibetrachter für CAD und DTP Dokumente. Er unterstützt folgende Formate: DXF,DWG, DGN, DWF, HPGL (plt) sowie Rasterformate (Tiff,Jpg) Der Viewer bietet eine Reihe von leistungsstarken Werkzeugen, wie z.B.: - Erweiterte Druckfunktionen - Dateiversand als PDF - Abstandmessung - Markup (Rotstift) Funktion - Textsuche - Zeichnungsvergleich - Stapeldruck - Änderung der Elementeigenschaf
Mehr…
CactusView
Version: 2.0 | Shareware (15,00 USD)
CactusView is an image viewer that is not just a tool to view an image. It is a tool that lets you do almaost any task on the image that any non-professional person needs. you can crop with a circular crop, set background colors and do so much that the viewer is almost an graphic editor. The NEXT and PREVIOUS is realtime, which means the order of diplay is tha same as the folder was sorted when the image was selected.
Mehr…
ACDSee Foto-Manager 12
Version: 12.0.342.0 | Shareware (49,95 EUR)
ACDSee Foto-Manager 12 ist die leicht zu bedienende und blitzschnelle Foto-Software mit allem, was Sie zum Ordnen Ihrer Fotos, Perfektionieren Ihrer Aufnahmen und zum Teilen Ihrer Erinnerungen mit Freunden und Familie benötigen. Mit ACDSee 12 können Sie schnell und einfach durch Ihre Fotosammlung browsen, Fotos finden und sie per E-Mail, Ausdruck oder über Ihr Gratis-Album im Internet präsentieren.
Mehr…
Ashampoo Photo Commander FREE
Version: 11.2.0 | Freeware
Ob einfache Helligkeits-, Kontrast- und Farbkorrekturen oder komplexe Bildbearbeitungsaufgaben wie das Restaurieren von Bildern - Ashampoo Photo Commander FREE bietet alles aus einer Hand. Betrachten, verwalten, bearbeiten, konvertieren und teilen.
Mehr…
CoffeeCup Free Image Viewer Plus
Version: 2.6 | Freeware
CoffeeCup Free Image Viewer Plus is a fast, powerful, and easy-to-use image viewer, but it's even more than that. It offers many intuitive features, such as built-in e-mail, FTP support, and compression functions. These features allow you to select a group of images and e-mail them to a friend, upload them to your Website, or create a ZIP file, all from inside the program.
Mehr…
Slideshow Screensaver Maker
Version: 1.2.1 | Shareware (34,95 USD)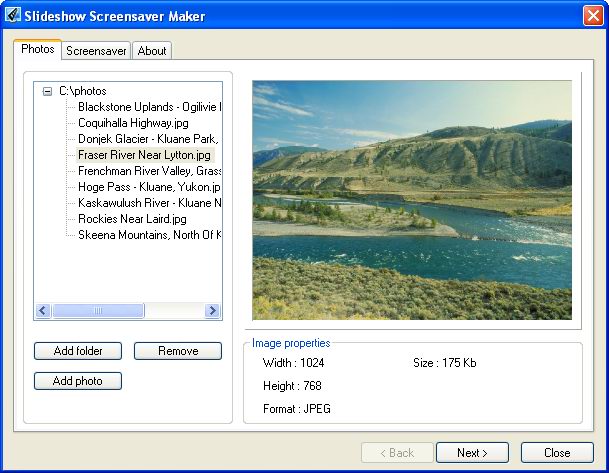 Create professional looking screensavers with your photos that you can send to your friends and relatives. All you need to do is select photos and choose a name for your screensaver, Slideshow Screensaver Maker will do the rest!
Screensavers use special effects for switching between photos and also have a lot of settings, such as the order of photos, effect rate, the number of photos simultaneously displayed on the screen and much more.
Mehr…
SeePlus DICOM
Version: 9.0.520 | Shareware (199,99 USD)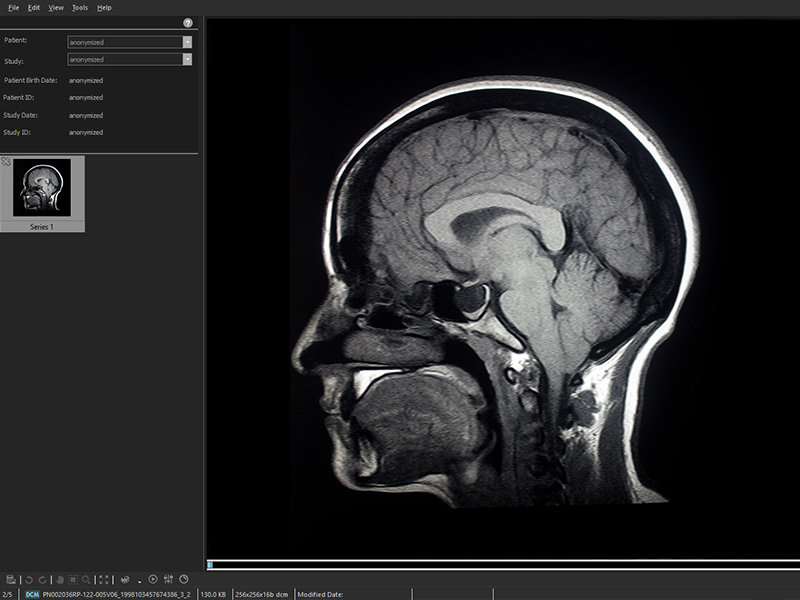 Digitale Bildverarbeitung und -kommunikation in der Medizin (DICOM) ist zum internationalen Standard im Austausch von Informationen im medizinischen Bilddatenmanagement geworden. SeePlus DICOM wird in vielen Branchen verwendet, u.a. bei Versicherungen und Zahnärzten, mit Anzeigemöglichkeit für dieses im Gesundheitswesen weit verbreitete Nachrichtenformat. Sie können Bilder bearbeiten und verwalten und Ihre DICOM-Dateien im JPEG-Format speichern.
Mehr…
SeePlus
Version: 9.0.520 | Shareware (99,99 USD)
Die Notwendigkeit zum Betrachten, Organisieren, Verwalten und Aufbewahren von großen Mengen an unschätzbaren digitalen Vermögensgegenständen hat in der Unternehmensumgebung hohe Priorität. SeePlus bietet das beste digitale Vermögensverwaltung sowie hervorragende Bearbeitungsmöglichkeiten, einschließlich hohe Leistung, Werkzeuge zur Stapelverarbeitung, Unterstützung von IPTC und umfassende Bildbearbeitung.
Mehr…
FastPictureViewer Professional 64 bit
Version: 1.9.358.0 | Freeware (49,99 USD)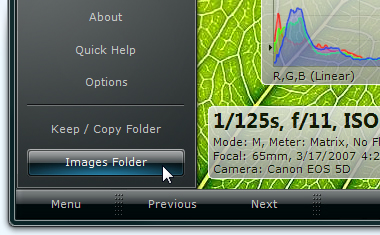 FastPictureViewer was designed to speed up the workflow of professional photographers and imaging professionals with full color management, industry-standard rating functions, RGB histogram and EXIF windows, instant magnifier and native x32 / x64 support, included in the download.
Mehr…