Category Security & Privacy / Other (Filter: Shareware)
Ardamax Keylogger
Version: 4.8 | Shareware (USD 48.95)
Ardamax Keylogger is a small, easy-to-use keylogger that captures user activity and saves it to a logfile. The logfile can be viewed as a text or web page. Use this tool to find out what is happening on your computer while you're away, maintain a backup of your typed data automatically or use it to monitor your kids.
More…
OpenOffice Calc Password Recovery
Version: 1.0.6 | Shareware (EUR 29.95)
Calc Password Recovery will enable you to recover lost passwords and remove protection from spreadsheets created in OpenOffice Calc. The program supports all types of spreadsheets, recovers all types of passwords and removes all types of protection.
More…
1st Security Agent Pro
Version: 10.0 | Shareware (USD 69.00)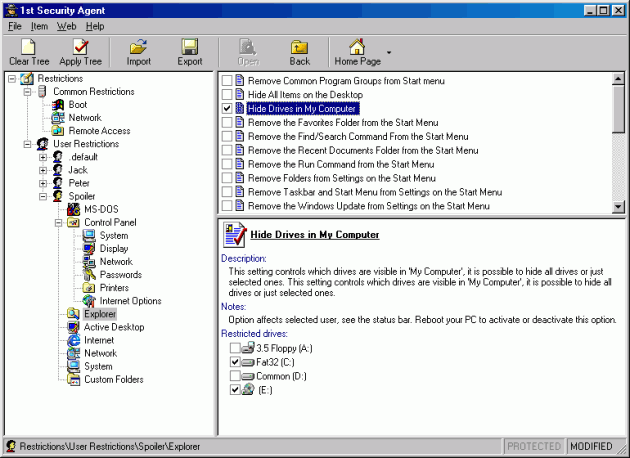 Password-protected security utility for all Windows. Restrict access to Control Panel, disable Start Menu items, hide drives, disable DOS, boot keys, Registry editing, taskbar, task manager, and network access, hide desktop icons, apply password protection to Windows, and disable running applications. Secure Internet Explorer, disable individual menu items and individual tabs in the Internet Options dialog, as well as specific settings from each
More…
Access Administrator Pro
Version: 5.104 | Shareware (USD 49.00)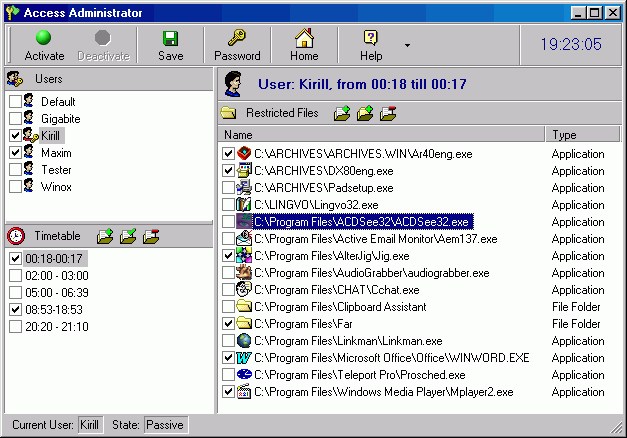 Access Administrator Pro is intended for controlling access to files and folders situated on local media of Windows 95/98/ME/NT/2000/XP at Windows kernel level. It alows to allocate access to files and folders between users according to predefined schedules, and protects system files and folders such as the Windows System, Registry and Swap files.
More…
Advanced Security Administrator
Version: 14.0 | Shareware (USD 69.00)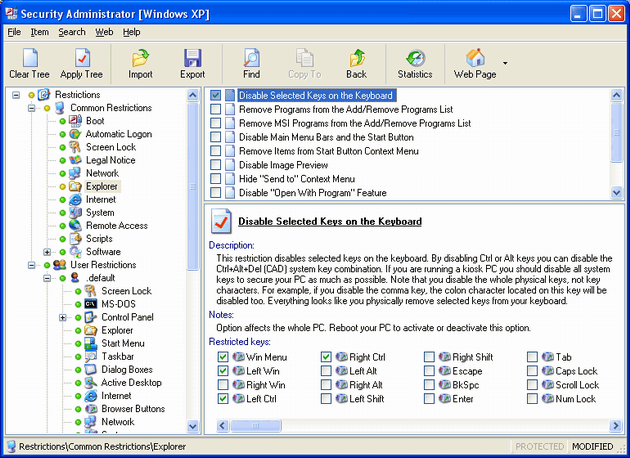 Protect your computer and restrict access to Internet with Security Administrator. This nice password-protected security utility enables you to impose a variety of access restrictions to protect your privacy and stop others from tampering with your PC. You can deny access to each individual component of several Control Panel applets, including Display, Network, Passwords, Printers, System and Internet Options. You can disable your boot keys, cont
More…
RecentCleaner
Version: 1.2 | Shareware (USD 14.00)
RecentCleaner is a personal privacy tool designed to clear recent files lists of various programs. Clearing recent file lists makes it impossible for an intruder to recover any trace of recently accessed files, making it really hard to quickly find private files. RecentCleaner is a plug-in based utility. It supports Word, Excel, PowerPoint, Front Page, Windows Recent, WinZip, WinRar.
More…
Access Password Recovery Pro
Version: 2.0.4 | Shareware (EUR 29.95)
Losing a password for a vitally important MS Access document is a more common situation than you can imagine. But don't panic if this happens to you, just install Access Password Recovery Professional, and even if your lost password was an unutterable fifteen-character Japanese name for some exotic animal, this program will instantly recover it for you. Success is guaranteed.
More…
OneNote Password Recovery
Version: 2.0.8 | Shareware (EUR 29.95)
OneNote Password Recovery is a program to recover lost or forgotten passwords for Microsoft OneNote notebooks. Multilingual passwords are supported. All versions of Microsoft OneNote are supported.
More…
Office Password Recovery
Version: 2.0.7 | Shareware (EUR 79.00)
Office Password Recovery is an all-in-one password recovery solution for Microsoft Office documents: Word, Excel, PowerPoint, Access, OneNote and Outlook accounts and files. The program recovers all types of passwords, including instant recovery of database passwords, mail account passwords, passwords to modify, document and sheet protection passwords, and much more. Office Password Recovery supports all versions of Microsoft Office documents.
More…
Clean Space
Version: 7.14 | Shareware
Clean_Space is a professional utility for cleaning up your computer from garbage and protecting your online privacy. Garbage includes objects like cache of various programs and Windows, temp internet files, logs, index.dat, registry entries e.t.c. Clean Space will protect your online privacy by cleaning up areas related to your internet browsing history and internet cookies files. Nobody will be able to find out what you did on the Web.
More…
Shadow Professional
Version: 2.7 | Shareware (EUR 32.95)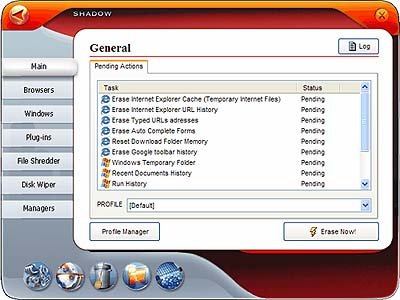 Shadow Professional is a complete suite of tools to keep web activity, files and documents strictly private. Press start and surf web without any evidence. Make your secret bookmarks hidden, shred files, use disk wiper and have hidden and encrypted folders for your private documents. Integrated Clear history, Secret Folders, Secret Bookmarks, File Shredder, Disk Wiper, Evidence Eraser, Boss Key, Stealth Mode, Scheduler, more than 240 plug-ins.
More…
LastBit Zip Password Recovery
Version: 10.1.6805 | Shareware (USD 39.00)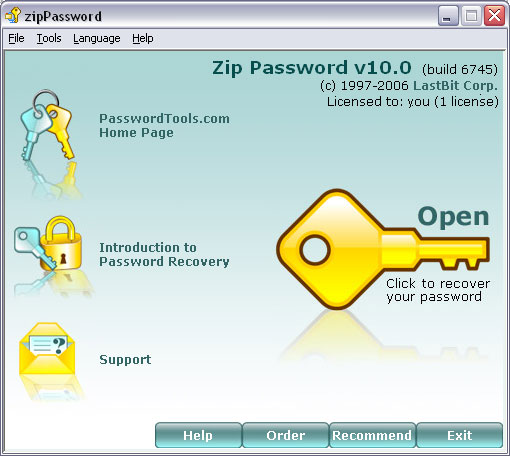 Zip Password can recover lost passwords to pkzip/WinZip archives. Brute Force Attack, Smart Force Attack and Dictionary Search are used to find out the password. Zip Password features unprecedented search speed: up to 3,000,000,000 passwords per minute (over 50,000,000 passwords per second). As of now, it's the world fastest password recovery program, up to 3 times faster than the best competitors software.
More…