Category Business / PIMS & Calendars
A VIP Organizer
Version: 2.9.56 | Shareware (USD 49.95)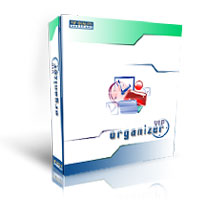 VIP Organizer is a time and task management software which uses To Do List method to help you get through more work spending less time. The program increases your personal and professional productivity. It is an organizer, planner, notepad and reminder combined in one powerful application. Use our software to organize, prioritize and track completion of tasks, manage projects, workflow and events, plan your life for days, months and years ahead.
More…
KPSoft Termine
Version: 3.2 | Shareware (EUR 3.99)
Mit dem Terminplaner können Termine und Serientermine in einer Terminliste verwaltet werden. Die Terminliste kann autom. beim PC-Start angezeigt werden. Eine Terminquittierung kann aktiviert werden. Termine können im iCalenderformat als ICS-Datei Exportiert und Importiert werden.
More…
Termin- und Geburtstagsplaner (Excel)
Version: 3.0 | Shareware (EUR 12.00)
Dieses Programm ist Geburtstags- und Terminplaner in Einem. Beim
More…
Teamplaner5
Version: 2.2.1 | Freeware
Mit Teamplaner5 können alle Arten von Abwesenheiten und Aufgaben (Planelemente) für Mitarbeiter in Abteilungs-, Gruppen- und Filteransichten, flach oder hierarchisch dargestellt werden. Es können beliebig viele Planelemente frei konfiguriert und mit Logik und Workflows ausgestattet werden. Email unterstützt die Workflows, z.B. beim Genehmigungsverfahren für einen beantragten Urlaub.
More…
Teamplaner
Version: 4.6.03 | Freeware
Der Teamplaner ermöglicht als Excel-Tabelle die Abwesenheit oder Verfügbarkeit von Mitarbeitern zu koordinieren. Die Tabelle wird von allen Mitarbeitern genutzt, verfügt über eine automatische Usererkennung, regelt die Berechtigungen für sichtbare Daten und hat einen integrierten Genehmigungs-Workflow. Feiertage/ Ferien für Deutschland, Österreich und Schweiz inbegriffen. Verwendbar ist diese Makro-Tabelle ab Windows 7 mit Microsoft Office 2010
More…
ClicKalender
Version: 1.38.1 | Shareware (EUR 14.95)
Vielseitig als Jahresplaner, Termin-Organizer und Kalender einsetzbare Software. Anwendungsgebiete: Urlaubsplanung; Schichtplanung; Erstellung von Dienstplänen; Belegungsplanung für Zimmer in Hotels, Pensionen oder Ferienwohnungen; Protokollieren von Aktivitäten, Ereignissen oder Messdaten durch Farbeinträge im Kalender. Optisch ansprechendes und intuitiv zu bedienendes Benutzerinterface. Umfassende Statistik- und Druckfunktionen.
More…
OrgScheduler LAN
Version: 8.2 | Shareware (USD 59.95)
A networking calendar/scheduling system. Calendar management is implemented at two levels: manager and users. The each user maintains his own calendar, and Workgroup manager can manage all calendars. You can even set network alarms to remind the whole office of an important event, like a meeting, in real-time. Each user has a unique label and a caption to display within the calendar. The program will show the complete list of active connections.
More…
SEO Note
Version: 1.3.34 | Freeware
SEO Note is one of the best freeware personal and business information managers for Microsoft Windows XP, 2000, NT, 98 and 95 systems. Save and organize all your personal and business notes in a single file and make your life easier. Save time searching for phone numbers, names, plans and ideas!
More…
Aml Pages
Version: 9.81 | Shareware (EUR 22.00)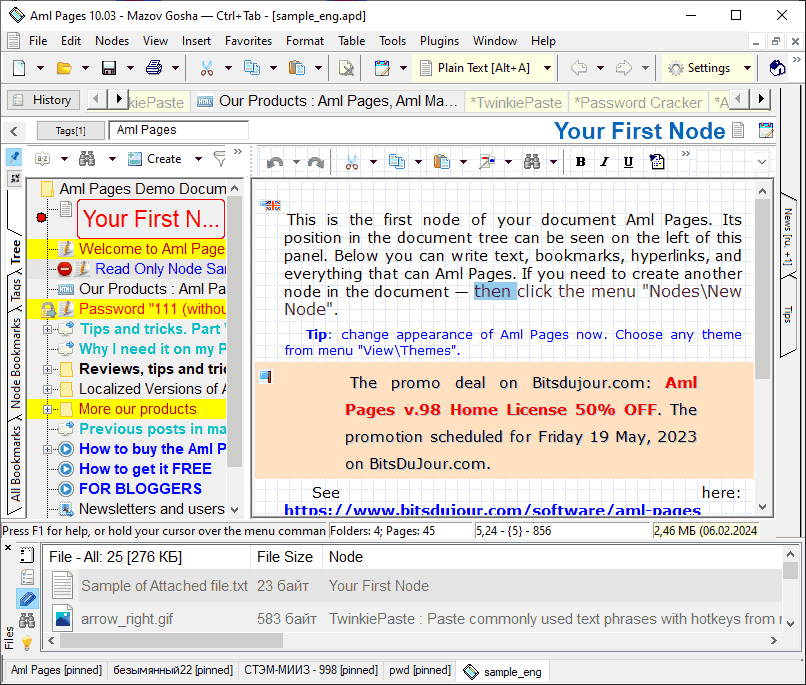 Aml Pages is tree-structured notes manager. It contains all your notes, information, web pages, passwords, URL-address in the form of a tree, so you can quickly find what you need. The Aml Pages can easily save web pages from the Internet and provides a sticky for quick notes. Manage megatons of your notes with ease at work and at home. Supports plain text, rich text and web pages, tables and figures, attachments, and many plug-ins.
More…
CRM Plus Personal Edition
Version: 2014.0.2 | Shareware (EUR 149.00)
CRM-Plus ist eine professionelle Adress-, Kontakt- und Informationsmanagement-Software (Kundenbeziehungsmanagement), die speziell fuer die Anforderungen des Mittelstands entwickelt wurde. Mittelstaendische und kleine Unternehmen konnen ihre Datenbasis, ihr Kontaktmanagement optimal organisieren und damit Wettbewerbsvorteile sichern. CRM-Plus buendelt Information & Wissen, Organisation & Routine, Aufgaben & Kalender und vor allem das Wie & Wer.
More…
Notezilla
Version: 8.0.18 | Shareware (USD 29.95)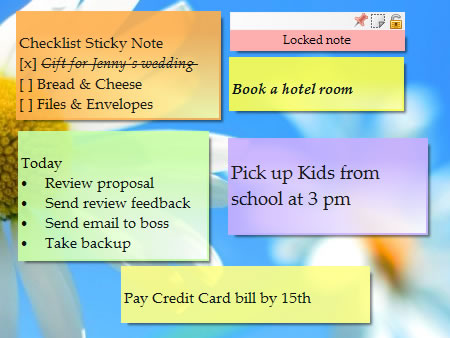 Notezilla is a handy & professional sticky notes app for Windows. It lets you take quick notes on desktop notes (similar to 3M Post-It(r) Notes) and stick them to websites & docs. Set reminders on each sticky note. Notezilla can sync sticky notes between computers via the cloud. You can also access your notes from iOS (iPhone/iPad), Android, Windows Phone, Blackberry etc. Sticky notes can be sent to another computer over LAN or Internet.
More…
Advanced Phonebook
Version: 2.15 | Shareware (USD 14.95)
Tired of trying to remember phone numbers, e-mail addresses, MSN, Skype, AOL and other contact information? Advanced Phonebook allows you to keep it all in one place. Quick access to any contact via the alphabetic index and contact categories. Additionally, Advanced Phonebook can search by any criteria. Also, it is possible to create a report or export data to an HTML or CSV file.
More…