Category Games & Entertainment / Strategy & War Games (Filter: Shareware)
Goldene Abende am Kamin
Version: 1.0 | Shareware (EUR 9.99)
In diesem Simulationsspiel besitzen Sie ein Haus mit einem Kamin. Gehen Sie regelmäßig in den Wald und suchen Sie dort nach Holz, damit Sie es in Ihrem Kamin verbrennen und dadurch Heizkosten sparen können. Legen Sie einen Holzvorrat an, damit Sie auf den nächsten Wintereinbruch vorbereitet sind.
More…
Brutal Wars
Version: 1.5 | Shareware (USD 24.95)
Brutal Wars is a turn-based war strategy that challenges you to hone your strategic skills on the battlefield displayed on your Pocket PC. Your objective is to protect your land from the onslaught of the enemy. The game offers 40 different military units, diverse maps, campaign, single-player and multiplayer modes. Additionally, you have an ability to save your current game, transfer it to your Pocket PC or desktop PC and continue to play.
More…
Crazy Pentomino
Version: 1.3 | Shareware (EUR 10.00)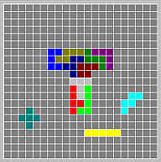 There are twelve ways to combine 5 squares, with the exception of rotations and turn arounds. These twelve ways give the twelve pentominoes. The point of the game is to make copies of given patterns, using the twelve pentominoes. If you succeed to find an unknown solution, your name is inserted in the solution list.
More…
Billionaire II
Version: 1.09 | Shareware (USD 19.95)
Billionaire II is a new thrilling and exciting business game where only the BIG money makers win! Through clever business, shrewd acquisitions, fast and furious killings in shares and bonds, you gradually build up your fortune. The first one to become a Billionaire wins!
More…
SeaWar The Battleship
Version: 2.8 | Shareware (USD 19.95)
SeaWar is an implementation of classical paper battleship game. Players? main task is to defeat enemy fleet. Choose one of four arenas. Each one has differently designed weapons, ship sets, and special effects. 3D graphics allow you to observe blow effects, puffs of smoke, and moving sea waves. Game supports head-to head mode, and network play. Second version received a new menu design, scores system, tooltips, and adjustable screen resolution.
More…
Five Games
Version: 1.0.2.1 | Shareware (EUR 8.00)
Five Games das sind f?nf Strategiespiele die sich unter eine Oberfl?che verstecken. Bei den Spielen Cluster und Avalance besteht die Aufgabe darin so viele Steine wie nur m?glich vom Spielfeld zu entfernen. Um bei den Spielen Center, Free Place und To The Top eine hohe Punktzahl zu erreichen, mu? das Spielfeld solange es geht frei gehalten werden. In allen Spielen kann die Farbanzahl variiert und somit der Schwierigkeitsgrad ver?ndert werden.
More…
Puzzle
Version: 1.1 | Shareware (EUR 15.00)
Mit Puzzle k?nnen alle Puzzle-Freunde ihr Hobby nun auch am Computer aus?ben. W?hlen Sie Ihr Lieblingsmotiv (z.B. von Ihren Foto-CD?s). Das Bild wird in bis zu 280 Teile zerpuzzelt.
Die Bedienung des Programms ist denkbar einfach. Wie bei einem richtigen Puzzlespiel m?ssen Sie die einzelnen Teile suchen, in die Hand nehmen und an die korrekte Position legen.
Viele Optionen, verschiedene Schwierigkeitsgrade usw.
More…
Crazy Gomoku
Version: 2.3 | Shareware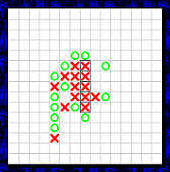 This strategy game, which is based on the Japanese GO, will challenge your brain at the most. In a 19x19 board you place alternating with your opponent one of your symbols. The point of the game is, to bring 5 of your symbols in a row (diagonally or straightly), before your opponent does it. If you don't know how to move, the computer will help you with a suggestion. If you don't see a chance to win, you can give up.
More…
GetClub Chess Game
Version: 2.0 | Shareware (USD 20.00)
Play Chess Online with Computer and your Friends. Just play on Internet. Play Chess and Chat with Human Opponents First 30 Games are Free. Play with real people, Bring your Friends to play Online with you at Cafe/house/College. Download GetClub Chess Game to play Chess daily.
More…
Battle Of Tiles
Version: 1.08 | Shareware (EUR 3.13)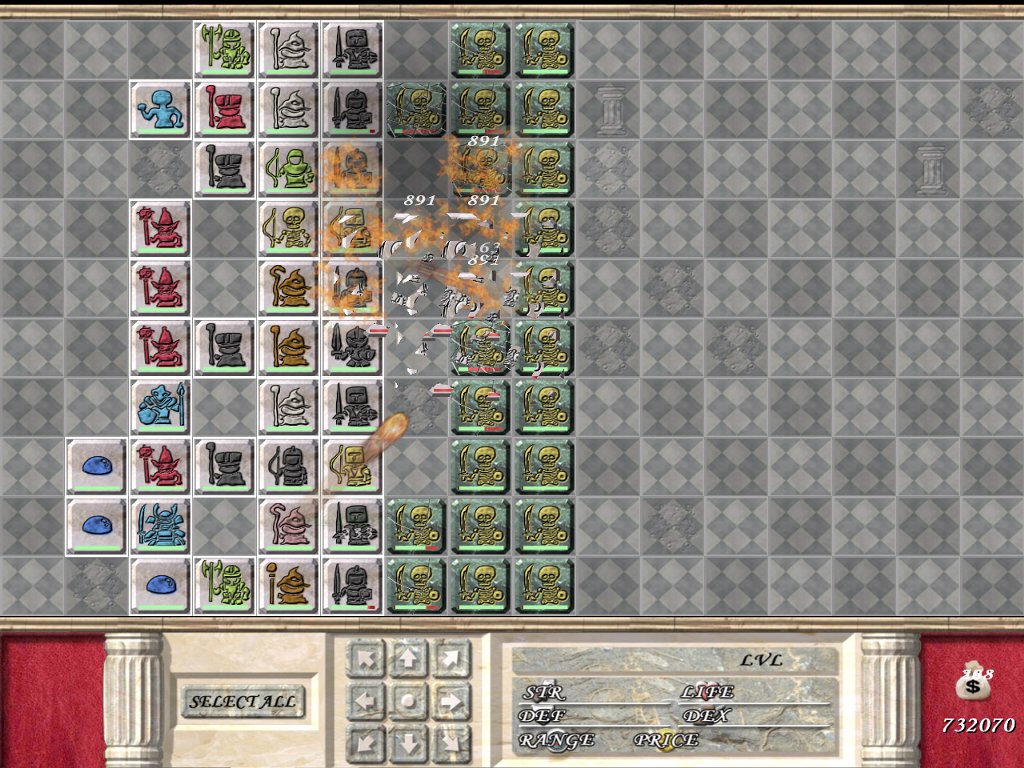 Battle Of Tiles is a turn based fantasy simulation role playing game (SRPG).
You can handle large party (up to 70 tiles) very easily with the auto battle system.
Buy the enemy tiles, arrange battle formation and raise the allied tiles!
- You can have up to 70 tiles in your party!
- Auto battle system enables simple & easy control.
- 37 unique tiles - fighter, wizard, slime, skeleton, etc.
- You can buy enemy tiles if you can afford it.
More…
1939:BATTLEFLEET
Version: 2.51 | Shareware (USD 9.95)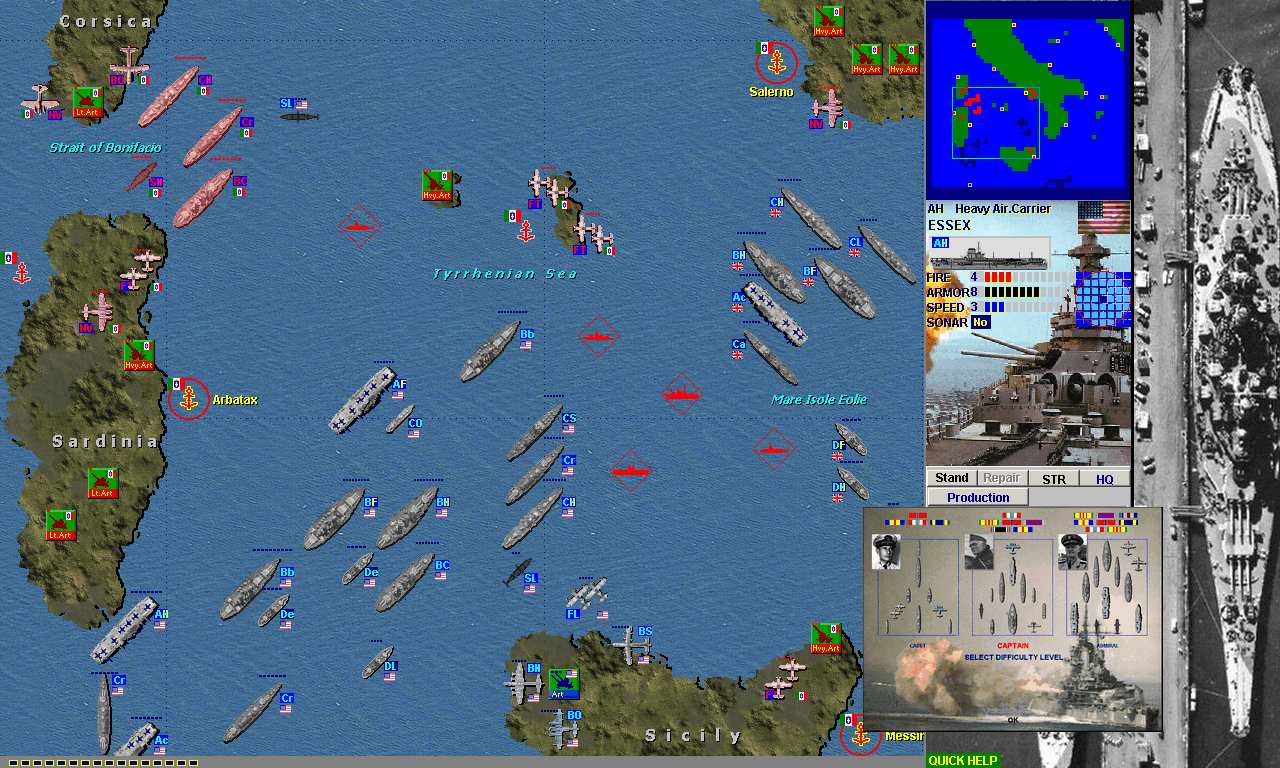 Naval turn-based WW2 simulation game, extension to the classic Battleships game where ships/planes/subs can move. Contains over 60 missions & campaigns and 40 ship, submarine, airplane & port artillery types, with combat maps up to 96X96 large. Game objectives: conquer all enemy major ports, defend your ports, destroy enemy ships, secure transport convoy to the friendly port.
More…
Battlefleet: Pacific War
Version: 2.51 | Shareware (USD 7.95)
Naval strategy battleship game, extension to the classic Battleship game where ships/planes/subs can move! Contains missions, Death-Match and Free Hunt scenarios & campaigns from Pearl Harbor and Midway to the Iwo Jima and Leyte battle. Game objectives: conquer enemy ports, defend friendly ports, destroy ships, secure transport convoy to the friendly port. Player can purchase new ships/planes during the game.
More…