Category Graphic Apps / Other
ClickCharts Pro Edition
Version: 2.15 | Shareware (USD 49.99)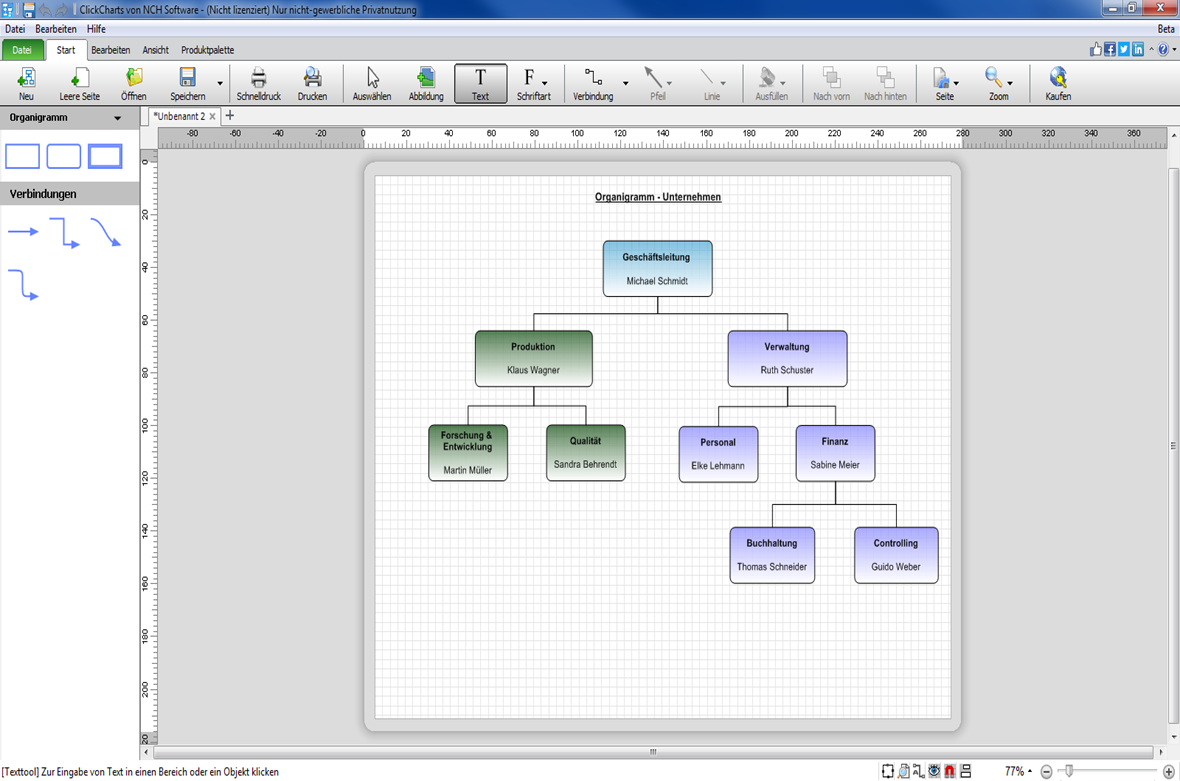 Mit der ClickCharts Pro Edition k
More…
Sib Mobile Imager
Version: 2.01 | Shareware (EUR 16.95)
Sib Mobile Imager will benefit anyone who wants to expand the picture collection on a cell phone. Using this powerful utility you can transfer images you like to any mobile. Sib Mobile Imager supports various connection types, including Bluetooth, IRDA and WAP. It can also cut out a picture fragment to fit it to the size of your phone's screen, supports animated GIF files and converts images to various formats, including JPEG, BMP, WBMP and GIF.
More…
Cardio Calipers
Version: 3.3 | Shareware (USD 49.50)
The Cardio Calipers from Iconico.com provide a fast and accurate way to measure electrocardiograms on a computer screen with pixel perfect accuracy.
The Cardio Calipers allow measurement of any EKG, no matter what format the EKG image is in. Simply open up your EKG in any image viewer application and move the Cardio Calipers into place with the mouse.
More…
ImageIron
Version: 2.10.0 | Shareware (EUR 69.00)
Software to highly precise capture and remove lens aberrations (radial and tangential distortion, vignetting). Clearly enhances photos taken with cheap lenses. Calibration parameters are automatically calculated from pictures taken of a calibration-map. Thus suitable for all cameras and lenses. Due to EXIF-data support images (also 16 bit) can be calibrated in batch-mode. Calibration data analyze possible with additional license.
More…
ADG Panorama Tools Pro
Version: 5.4 | Shareware (USD 99.00)
ADG Panorama Tools Pro combines a series of individual photos. Panorama automatically aligns, stitches images together to form High Quality panoramas and even creates a web page for you in seconds. No plug-ins required. ADG Panorama Tools supports ADG, QTVR, JPEG output formats, TWAIN-32 import from scanners and digital cameras. Javascript control enabled. Contains Hotspots GUI for Virtual Tour creation. Batch Processing supported.
More…
TimeToPhoto
Version: 2.6 | Shareware (USD 29.95)
Most digital cameras don't add datestamps to digital photos. TimeToPhoto helps you to see the date and time when you snapped your photos. TimeToPhoto allows you to add datestamps or memory labels to selected photos with one mouse click.
More…
Panorado Flyer
Version: 1.2 | Freeware
Panorado Flyer is a simple geocoding tool for linking JPEG image files to the location where the picture was taken, using precise geographical coordinates. It can be lauched from the Windows Explorer's context menu. The photo's location coordinates are stored within the JPEG file in EXIF format - either manually or automatically from Google Earth. Later, you'll be able to let Google Earth 'fly' you the location again! 64-Bit version available.
More…
Graphics4VO Demo
Version: 10.00 | Demo (EUR 100.00)
Graphics4VO is developed for use with CA-Visual Objects (Version 2.0 upto 2.8). With the graphics library various graphics output on the screen, to the printer, to the plotter, into the file and to memory bitmaps are possible. Beside elementary pixel graphics and graphic primitives a lot of business and presentation graphics, function graphs, fractals and picture import from different graphics formats and ArcView shapes is provided.
More…
CD Label Designer
Version: 7.0.1 | Shareware (USD 19.95)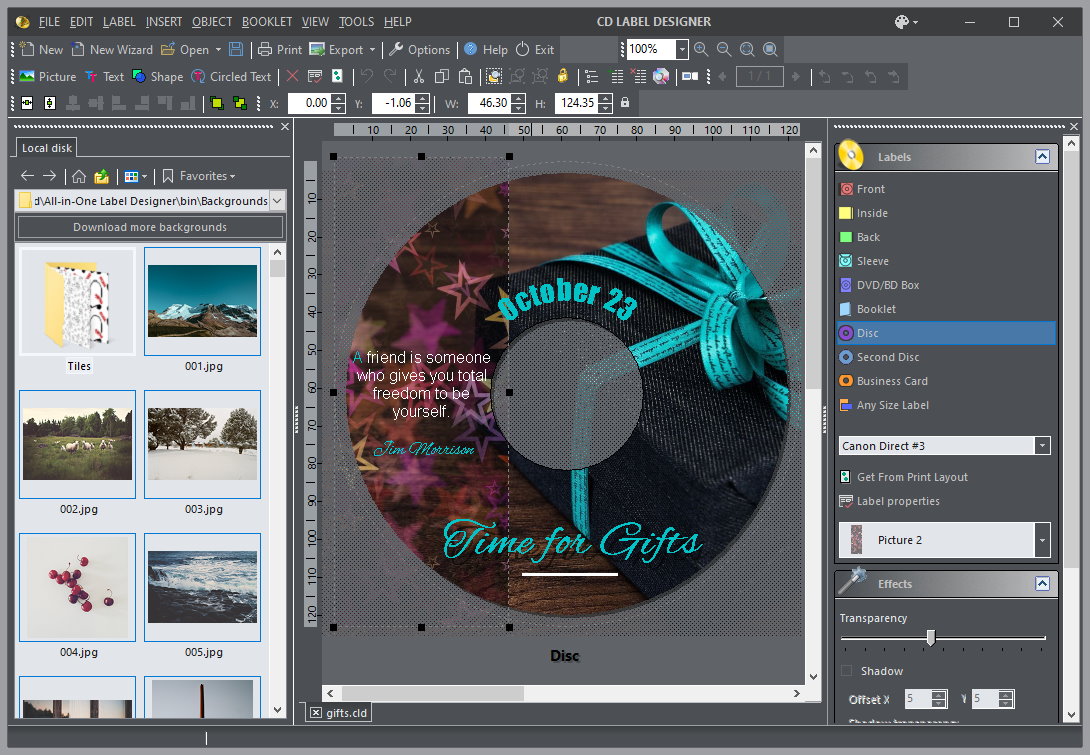 CD Label Designer is application that will help you to design and print CD jewel case and DVD box labels, booklets, sleeves/envelopes, round and business card disk labels. It supports images, RTF, circled texts and shapes allowing you to arrange, change size, angle and transparency of objects. You can read directory and file structure, CDDB audio CD database or define own lists to include them on labels, and you can customize printout positions.
More…
ADG Panorama Tools
Version: 5.3 | Shareware (USD 39.99)
ADG Panorama Tools combines series of individual photos. Panorama automatically aligns, stitches images together to form High Quality panoramas and even creates a web page for you in seconds. No additional plug-ins required. ADG Panorama Tools supports ADG, QTVR, JPEG output formats, TWAIN-32 import from scanners and digital cameras. Control panorama viewing with mouse and keyboard. Javascript control enabled.
More…
PhotoEchoes
Version: 3.10.3 | Shareware (EUR 24.50)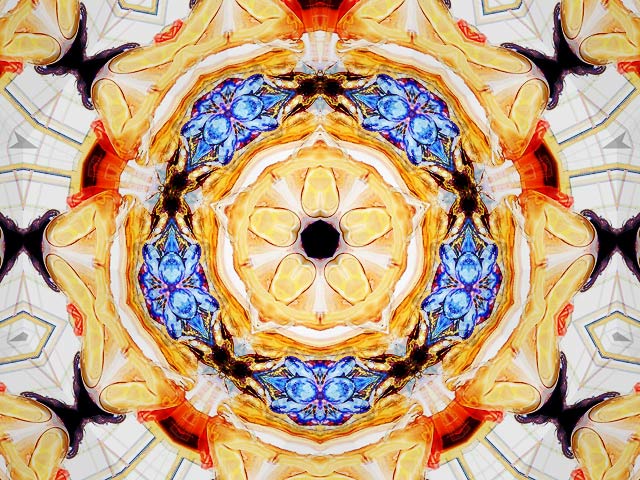 PhotoEchoes is a digital Kaleidoscope that generates awesome animated images based on photographs stored in your computer. It can run as a stand alone program (windowed or full screen) or as a screensaver. With the ability to capture and save at high resolution the images and tileable patterns it creates either to a file or directly as the Desktop Wallpaper. Also with Video recording produces AVI files for other devices (tv sets, phones)
More…
PDF Create
Version: 3 | Shareware (USD 49.00)
PDF Create! is the fast, reliable and affordable way to turn all of your PC documents, drawings and images into industry-standard PDF files. Now you can instantly create PDF documents that are compact and easy to e-mail, can be universally viewed on the Web, and that print just as if they came from the original application. PDF Create! also gives you all of the advanced features you need, including compatibility with all PDF file types.
More…