Category Home & Hobby / Other
Hausmanager f
Version: 3.0 | Shareware (EUR 10.00)
Was wurde wann und von wem gemacht? Mit diesem Programm halten Hausbesitzer fest, welche Aufwendungen f
More…
MAPS.ME for Android
Version: 8.0.1 | Freeware
Get instant access to detailed maps of all countries from anywhere in the world! No internet connection is required. ROUTING AVAILABLE Receive directions to a specific location. WORKS EVERYWHERE Useful at home and essential for travel. HIGHLY DETAILED More details than on any other map. NO INTERNET NEEDED Maps work when no internet connection is available. INCREDIBLY FAST One of the fastest maps ever.
More…
Transnavicom Satellite Map of Zurich
Version: 1.0 | Demo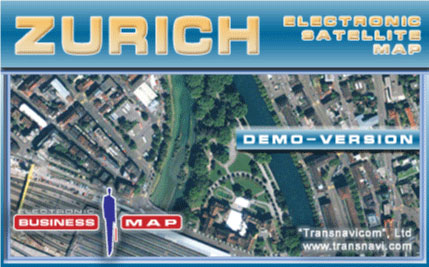 Demo-version of Satellite Map of Zurich is an example of how a person living in a megapolis today can use space technologies. A Quick Bird satellite shot is used as the cartographic basis. Face the reality! Your dreams are coming true with satellite maps from Transnavi.com. In the demo-version you can get acquainted with a district of Zurich; the following basic functions are available.
More…
FIRMA&VEREIN
Version: 2.5 | Demo (EUR 89.00)
Neuzugänge erfassen, Beiträge einziehen, die Buchhaltung stapelt sich und der Vorstand braucht dringend die Geburtstagsliste? Sie wollen bald nach Hause, haben den ganzen Tag gearbeitet und ein Leben neben Job und Ehrenamt? Dann ist die Hilfe fällig, die Sie verdient haben, und die heißt FIRMA&VEREIN: Eine Vereinsverwaltung und Beitragsverwaltung, die auch Verbände und Firmen einsetzen.
More…
Custody Toolbox
Version: 2 | Shareware (USD 49.95)
Take control of your custody situation with Custody Toolbox, an all-in-one custody solution, and protect your kids' right to be with you. Whether you're in a difficult custody battle or a harmonious custody sharing situation, Custody Toolbox can help. Custody Toolbox features a color-coded calendar, a powerful, searchable journal, a child info database, an address book with birthday and anniversary reminders, password protection, and more.
More…
Professional League
Version: 2.1.2 | Shareware (EUR 49.00)
Professional League is a software concerned with the tracking of league, cup, and tournament competitions. Popular competitions like World Cup, Champions League, Premier League, NBA, or NFL are supported as well as your individual leagues and tournaments. The possibility to work up presentations and statistics for different formats and media makes Professional League TE a universal source of information.
More…
Pocket KamaSutra
Version: 2.0 | Shareware (USD 19.95)
The pursuit of love or pleasure is an important aspect of most people?s lives. So why not devote
your time to learning the ancient secrets of Love? Our plasticine characters do not resemble the
unfeeling porn actors. They are concurrently funny, charming, sexy and much more like real people. And they will help you naturally to find the keys to Sexual Harmony and the Art of Love.
More…
Tournament Manager Pro / Turniermanager
Version: 3.1.2 | Shareware (EUR 49.00)
The Tournament manager is a very openly arranged program with a detailed documentation and this one makes smooth carrying out and evaluation of tournaments possible.The tournament manager is very well suitable for group matches, KO and DKO. The program makes an exact administration of the entry fee, the game equipment, the throw-in, the time frame and the referee as well as individual preparation of singles-/ team ranking lists possible.
More…
LigaChampion
Version: 7.5.1 | Shareware (EUR 24.00)
Professional program for soccer fan or manager. With Internet interface.
More…
PC-KAL32
Version: 3.9 | Shareware (EUR 20.00)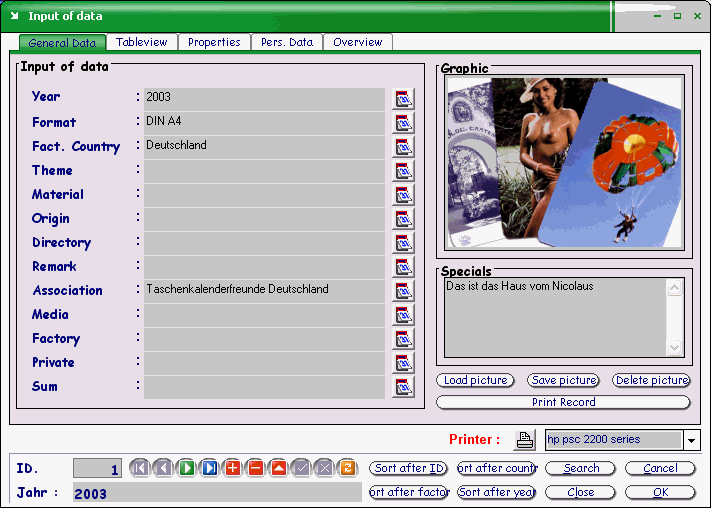 PC-Pocketcalendararchive for Windows32 multilingual with database for picture ( f.e. Calendarpicture ) and Calendardata, Searchfunktion, printpreview etc. With Onlinemanual and Onlinehelp. 70 different layouts (5 intern 65 extern).An absolutly must have for all some like specially pocketcalendar, or them some will be it. Fullversion US$ 20.--
More…
Skat-Turniermanager
Version: 4.81 | Shareware (EUR 29.00)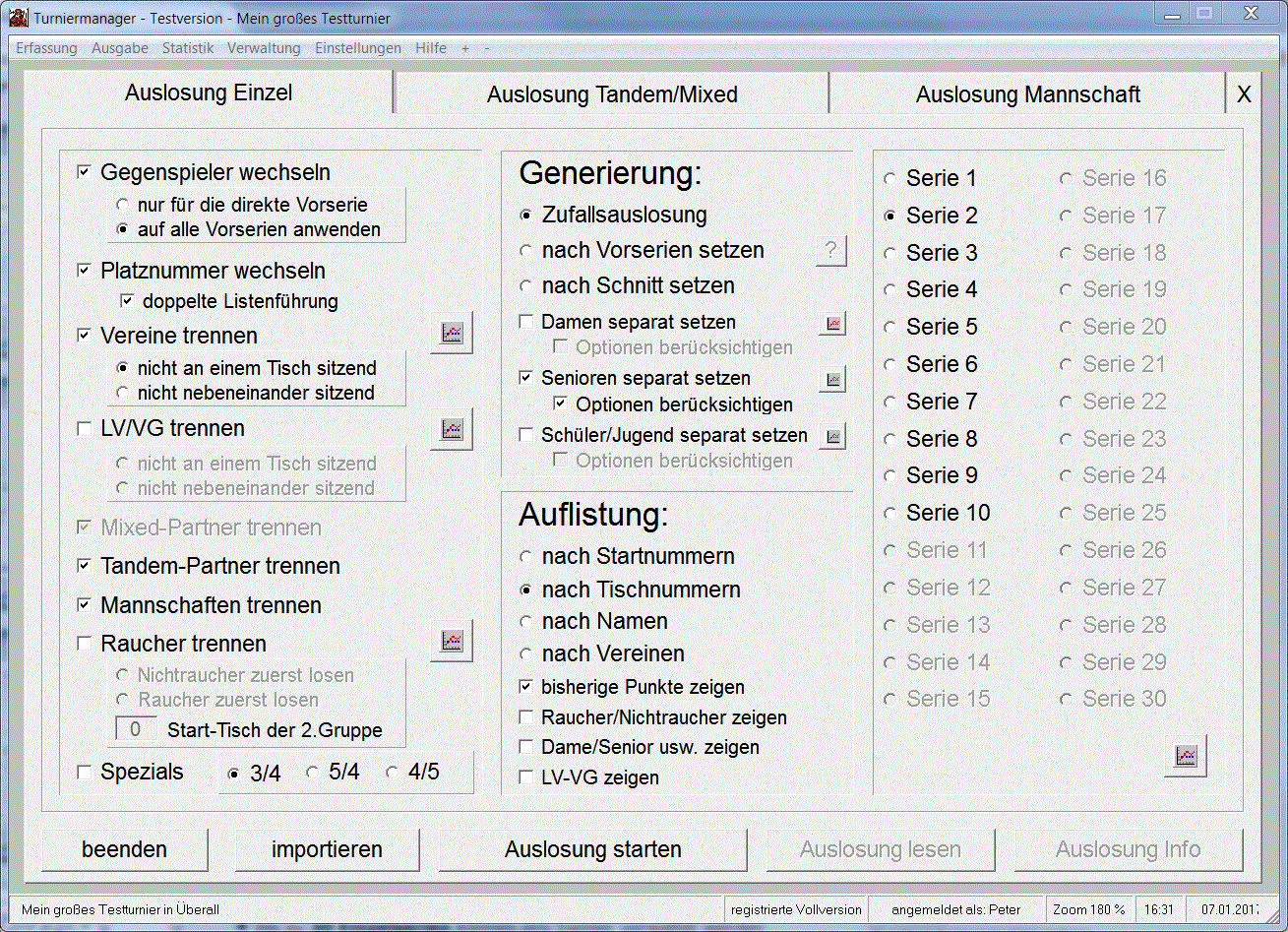 Now the planning and orientation of Skattournaments will be a piece of cake. Single competitions, Tandem, Mixed, Teams - especially simple operation - number of tournaments not limited - up to 30 individual series per tournament - price-money distribution by proposal of DSKV - Plausibility check during the input of results - chance drawing or placed - player data base for players which many times play along - clearly evaluations and statistics
More…
Sächsisch4ju
Version: 1.0 | Freeware
Sächsischor Mindestwortschadz fiehr dähn gehobnen Umgangsdon...
Um in Sachsen verstanden zu werden, benötigt jeder den gewissen Mindestwortschatz.
Dazu werden Sie bei Sächsisch4ju akustisch vom Kabarettist Eduard Sachsenmeyer begleitet. Von Ihm erfahren Sie auf Humorige Art was 'Bommsfridds' sind, wie man die bekommt und vieles andere mehr.
Ein Muss für jeden 'Nicht-Sachse'!
More…