Category Business / Databases & Tools
DataNumen SQL Recovery
Version: 3.2 | Demo (USD 499.95)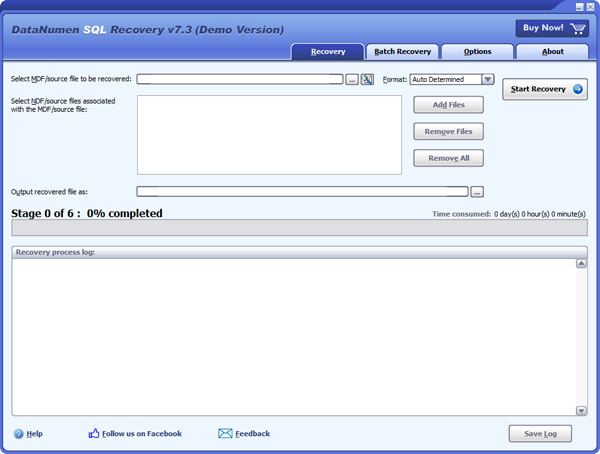 DataNumen SQL Recovery (DSR) is a powerful tool to repair and recover corrupt SQL Server MDF database files. It can scan the MDF files and associated NDF files, then recover your data in them as much as possible, so to minimize the loss in file corruption.
More…
Universal SQL Editor
Version: 1.8.8 | Shareware (USD 39.00)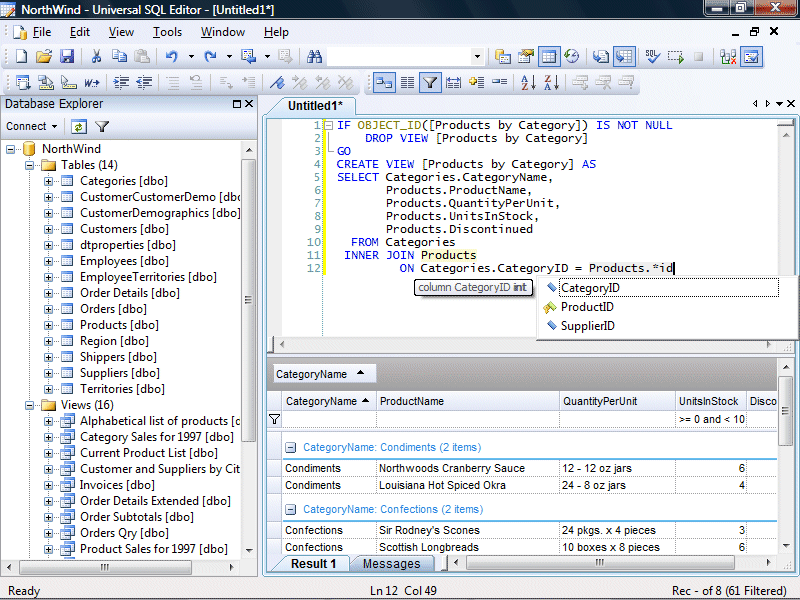 Universal SQL Editor is a lightweight Intellisense-enabled database query tool. It allows you connect Oracle, DB2, SQL Server, Sybase and any ODBC compliant database, and edit complex SQL with Intellisense-like autocompletion, highlight references, parameter hinting, syntax highlighting, SQL formatting, plus other useful features that allow you to work more efficiently.
More…
Data Puppy Lite (64-bit)
Version: 1.0 | Freeware
Data Puppy Lite is a database migration tool for Oracle, MySQL, SQL Server & PostgreSQL that demonstrates the basic capabilities of Cirro's full blown and highly scalable database migration product.
More…
KPSoft Adressen
Version: 5.1 | Shareware (EUR 3.99)
Das KPSoft Adress-Programm mit Geburtstagmanager verwaltet komfortabel Adressen und Geburtstage. Über eine Importfunktion können Adressdaten aus anderen Anwendungsapplikationen wie z.B. Outlock, Outlook.com Kontakte oder Windows Kontakte übernommen werden. Die Geburtstage werden in einer variablen Vor - und Rückschau angezeigt. Autostartanzeige der Geburtstagsliste.
More…
DataNumen Access Repair
Version: 2.3 | Demo (USD 199.95)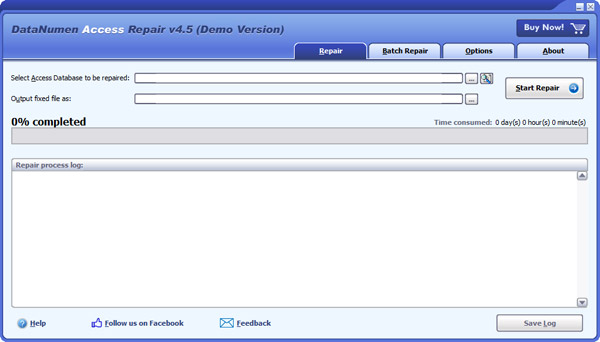 DataNumen Access Repair (DACCR) is a powerful Access recovery tool. It will scan the corrupt or damaged Access databases and recover your data in them as much as possible, so to minimize the loss in file corruption. Currently DACCR supports to recover Microsoft Access 95 to 2016 databases. Moreover, it is integrated with Windows Explorer, supports drag & drop operations, which will make you repair Access databases easily and quickly.
More…
Exult XML Conversion Wizard
Version: 2.5 | Shareware (USD 105.00)
Converts XML to MS Excel(XLS),MS Access(MDB),CSV,HTML & Text.Easily handles large & complex XML files.Elements & attributes are automatically mapped to columns.Builds relationships between tables to mirror XML structure using primary and foreign keys. No user intervention required for shredding XML to tables.Exports XML tables as Excel worksheets or Access tables.New! Merge data from two or more tables for extraction.Speed improved in version 2.
More…
Advanced XML Converter
Version: 3.07 | Shareware (USD 49.95)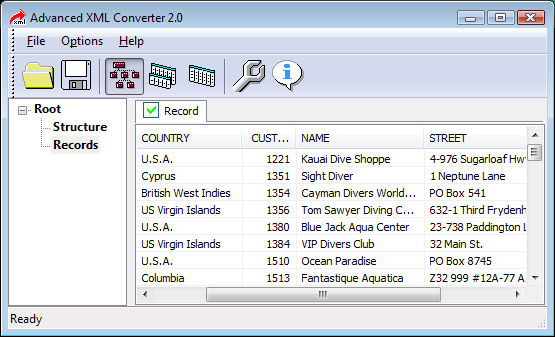 Advanced XML Converter is a simple-for-using utility for fast converting XML files into HTML, CSV, SQL, XLS and DBF formats. The tool processes a given XML file and groups tags by name. You can select the elements you need and see the preview of an output file as well as adjust its properties. If you need to research some data stored in the XML file, then use Advanced XML Converter to have your data arranged in the tabular style.
More…
DBFView
Version: 4.2 | Shareware (USD 49.00)
DBFView makes working with databases simple and hassle free. The program allows you to add, delete, recall, sort, zap, pack records, view and edit files in DOS or Windows character sets, get detailed database information, export to txt/html/csv/xls/xlsx format, and search in a file. DBFView comes with an Installer/Uninstaller, documentation in HTML format, and sample files. Use the most popular DBF editor and viewer in the world!
More…
DBScribe for SQL Server
Version: 1.4 | Shareware (USD 99.00)
DBScribe: a SQL Server sql documentation tool that creates precise technical documentation of every detail of a database schema in moments. DBScribe supports a rich set of documentation styles, output formats (HTML, CHM, MS Word Document), wizard and command line interfaces, complete database structure documenting, all SQL object types, their details and properties, custom documentation profile, etc.
More…
HKVertrag
Version: 3.00 | Shareware (EUR 30.00)
Verträge spielen im Geschäftsleben eine wichtige Rolle. In jedem Unternehmen müssen Verträge verschiedenster Art beachtet, aufbewahrt und verwaltet werden. Damit ein sinnvolles Vertragsmanagement möglich ist, bietet sich eine Software für die Vertragsverwaltung an. In einer Vertragsdatenbank werden alle Verträge erfasst.
More…
BlueSky Integration Studio
Version: 8.2 | Shareware (USD 1,495.00)
BlueSky Integration Studio is an Enterprise ready visual integration design environment for extracting, transforming, and loading (ETL) data from any data source to any data source using a simple drag and drop, property based interface. Plus, you can code any type of data transformation logic in standard Visual Basic .NET!
More…
MyDeveloper Studio
Version: 3.00 beta | Shareware (USD 69.95)
A comprehensive IDE for MySQL, it helps you work faster with MySQL by automating and simplifing the database development process. Presents a powerful visual interface for developing scripts, executing queries, managing users and privileges, and more. Key features include a completely unique stored routine debugger, an advanced SQL editor, integrated database explorer, database backup and restore, and fast direct connection to MySQL.
More…