Kategorie Audio & Multimedia / Präsentation Tools
Easy Photo Slide Show
Version: 2.18.3.28 | Shareware (7,95 USD)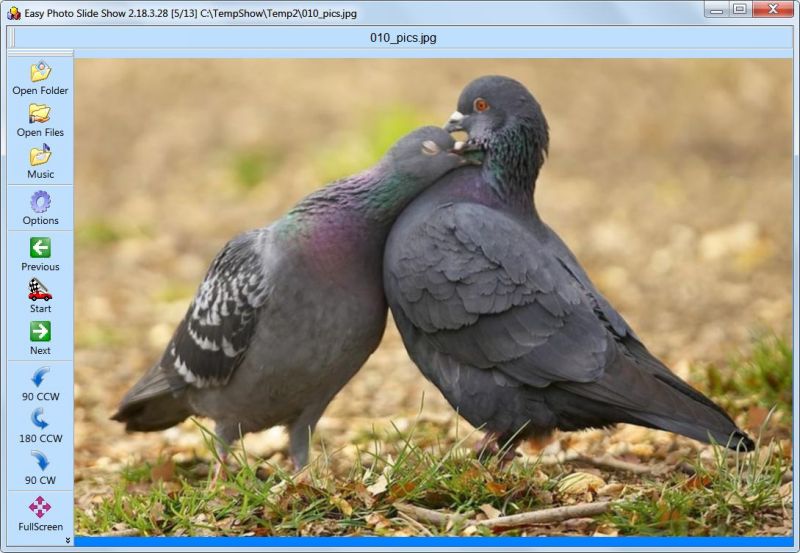 Have you ever wanted to see all the digital photos and other graphic files without opening each up individually? Easy Photo Slide Show displays your graphic files continuously without you doing anything. You just point it to a file in folder, say how long to display each picture, select transition effects and then sit back and watch. If a picture is too large or less for your screen, it is resized to fit. It can also create standalone slide show.
Mehr…
Icecream Slideshow Maker
Version: 3.44 | Shareware (19,95 USD)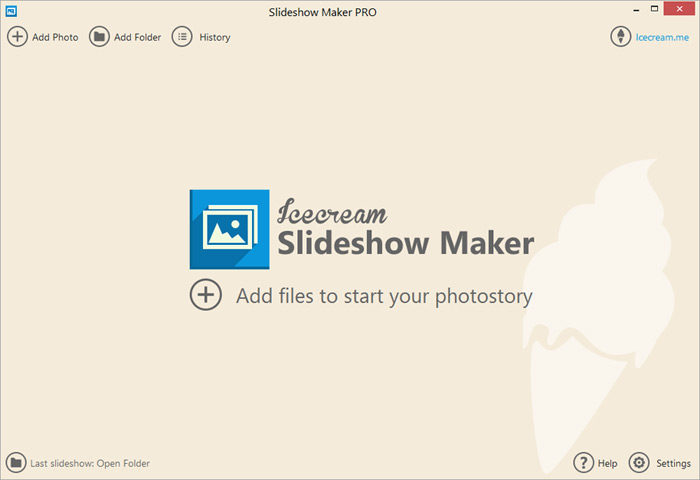 Icecream Slideshow Maker makes creation of photo slideshows easy and intuitive for all categories of users. It features a number of effects and options for creating photo presentations with music from scratch. Simply add files, configure resolutions and other parameters, make up your mind on transition effects, and create a decent presentation.
Mehr…
Wondershare PPT2DVD Pro
Version: 6.1.6 | Shareware (99,95 USD)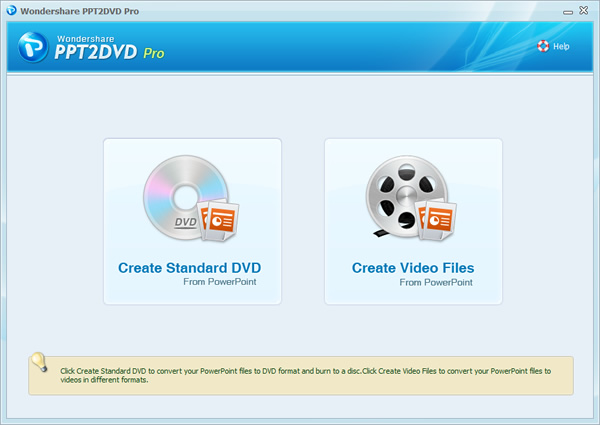 Wondershare PPT2DVD Pro is the first program that enables users to convert PowerPoint presentations to DVD movies or popular video formats and even HD videos. The final output will retain all features from the original PowerPoint presentations, such as animations, transitions, sounds, and video clips between slides.
Mehr…
e!Sankey pro
Version: 4.0 | Shareware (480,00 EUR)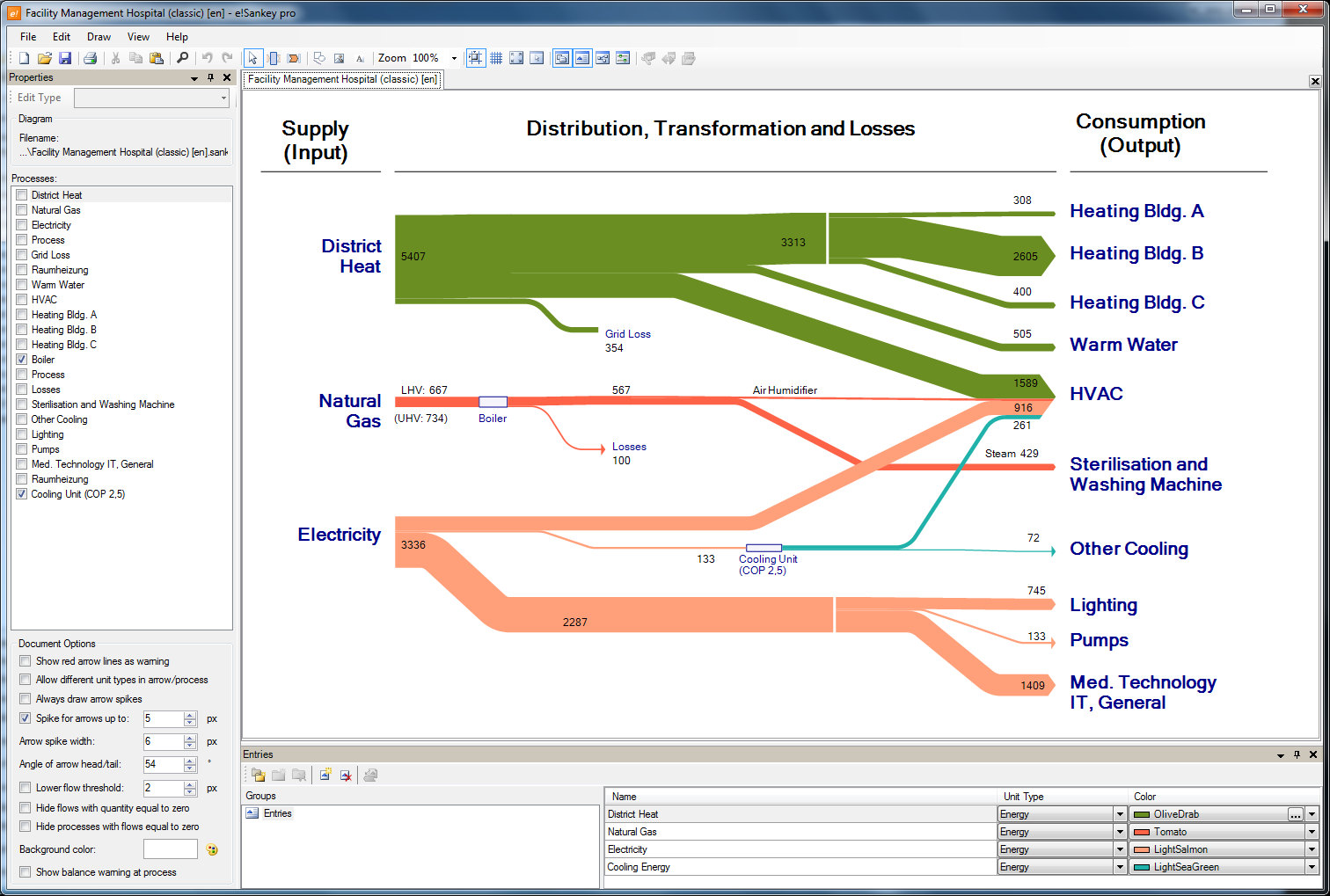 e!Sankey - die Software um einfach Sankey-Diagramme zu erstellen. Sankey-Diagramme zeigen Materialflüsse, Energie oder Kosten mit mengenproportional breiten, farbigen Pfeilen. Wenn Sie Chemie-, Prozess- oder Umweltingenieur sind bzw. im Bereich Qualität, Logistik, Controlling arbeiten, mit e!Sankey können Sie Mengenströme im Prozesssystem ansprechend visualisieren und präsentieren. Zahlreiche Optionen für Darstellung und Skalierung.
Mehr…
Fotos auf DVD
Version: easy | Shareware (39,99 EUR)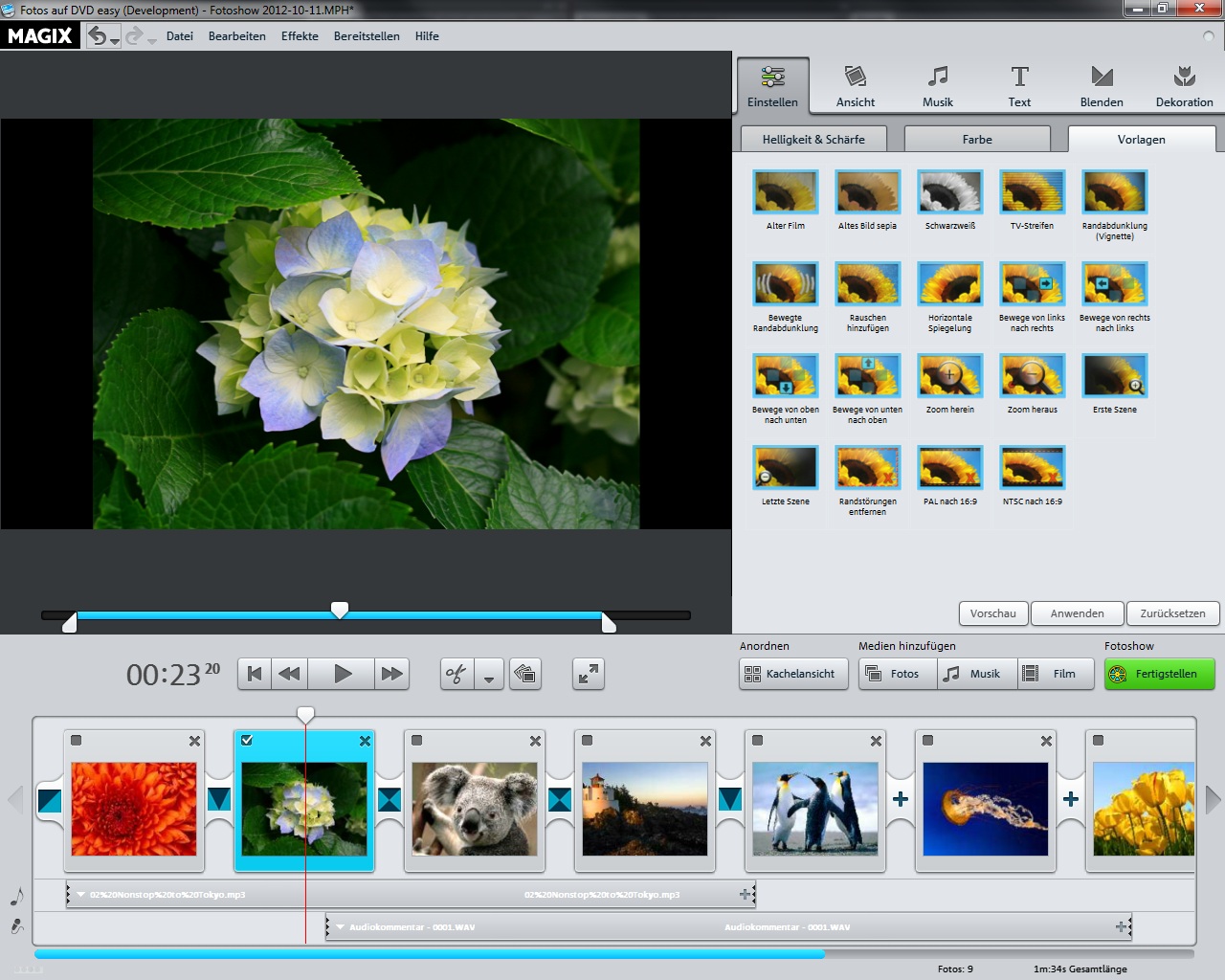 Ob Urlaubserinnerungen, Fotos von Familie und Freunden oder Hobby-Aufnahmen: Lassen Sie Ihre schönsten Erinnerungen lebendig werden! Verwandeln Sie Ihre Bilder und Videoclips mühelos in faszinierende Fotoshows mit Texten, Musik und spektakulären Effekten.Mit MAGIX Fotos auf DVD easy geht das auch ganz ohne Vorkenntnisse!
Mehr…
PhotoChances Explorer
Version: 3.8 | Shareware (19,95 EUR)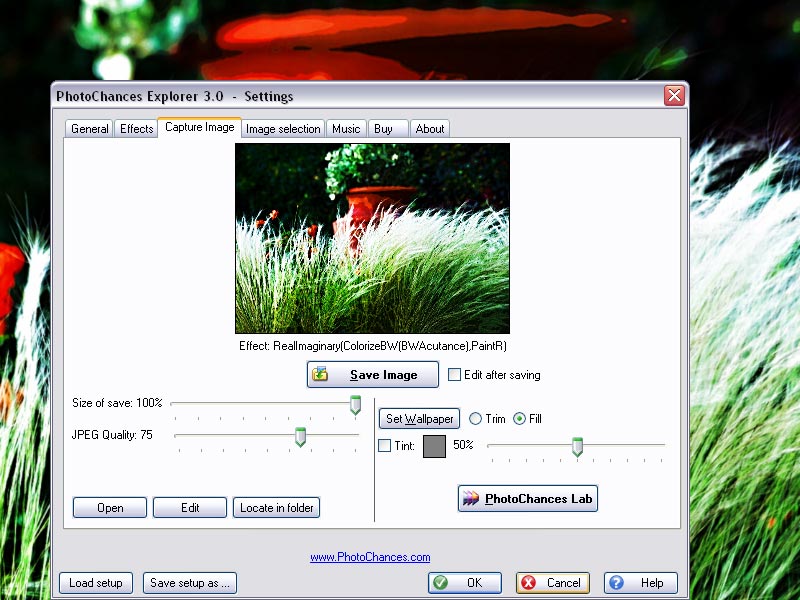 Enjoy the art in your photographs in different styles and techniques and choose what you like! PhotoChances Explorer will run as a slide-show picking your digital photographs and applying spectacular image processing effects chosen at random (the original images will remain untouched). Each image shown can be saved with the effect at the resolution of the original picture.
Mehr…
FlashPoint PowerPoint to Flash Converter
Version: 2.34 | Shareware (120,00 USD)
FlashPoint is a powerful PowerPoint plug-in let you convert PowerPoint to flash.easy of use, accurate conversion, and small size; keywords:PowerPoint to Flash, ppt to swf.
Mehr…
MenuBox
Version: 6.0.1.0 | Shareware (59,95 USD)
Leverage your web design experience to create sophisticated multimedia content or quickly build powerful text-based menus. Use MenuBox to AutoRun-enable your CDs and DVDs, as an application launcher, or as a customized HTML browser. Features include a windowless mode to directly open a document when your medium is inserted in the drive and conditional logic to install viewers, to create multilingual applications and for failsafe fallback.
Mehr…
PowerPoint Slide Show Converter
Version: 3.2.4.2 | Shareware (49,00 USD)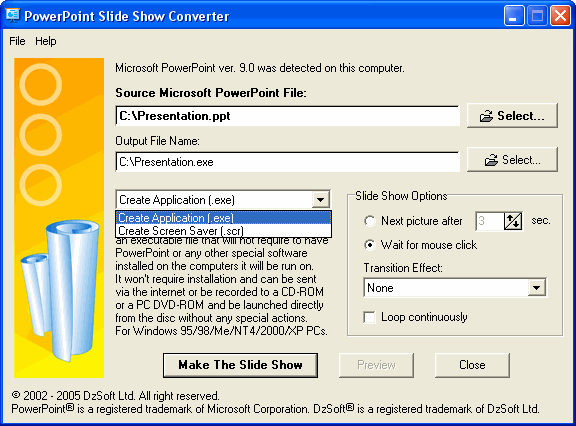 Mit Hilfe des PowerPoint Slide Show Converters ist man in der Lage, PowerPoint-Präsentationen in ausführbare EXE-Dateien umzuwandeln. Diese laufen danach vollkommen unabhängig von dem Microsoft-Präsentationsprogramm oder dem kostenlos erwerbbaren PowerPoint-Viewer auf jedem Windows-Rechner.
Mehr…
Flajector
Version: 2.0 | Shareware (59,00 USD)
Flajector converts Flash movies (SWF) to .EXE files. Include a Flash player in generated applications. In other words, applications will work even if a Flash player is not installed. Also, Flajector can create windowless applications from Flash movies. Generated applications do not use temporary files. Flash movies and the Flash player are loaded directly from memory. Include all resources (xml, mp3, flv, swf, etc.) in single EXE.
Mehr…
Easy HTML Autorun Builder
Version: 1.6.0 | Shareware (29,95 USD)
Easy HTML Autorun Builder is an application pack designed for easy creation of HTML-based CD/DVD autorun menu that will run from CD/DVD ROM automatically. From this menu you can open documents in their default programs, run installations etc. Setup Pack contains executable configurer file, executable shell file and some additional files. Program gives you the ability to preview your Menu before burning the CD/DVD.
Mehr…
Photo Slide Show
Version: 3.0.3.4 | Shareware (31,00 EUR)
Foto Diashow kann einfach, mit höherer Auflösung als bei einer DVD, Diashows gestalten, Digitalfotos ins Videoformat umwandeln und mit ihren Übergangseffekten atemberaubende Diashows erzeugen.
Mehr…