Kategorie Spiele & Unterhaltung / Strategie & Kriegsspiele
Guitar strum patterns
Version: 11.09 | Freeware
Guitar strum patterns. Free guitar lessons. Basic right hand technique for strumming. Strumming patterns. Tips on Guitar Accompaniment I'm having problems with my strumming patterns for different songs. I'm pretty much stuck
Mehr…
Absolute Evil
Version: 3.1 | Freeware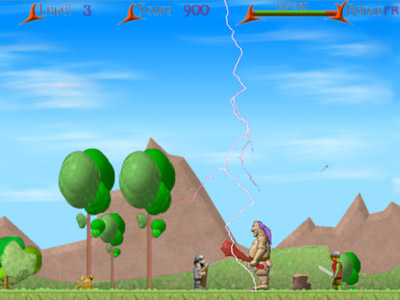 In fernen Zeiten, wenn Zauberei gewöhnliche Sache war, waren Menschen nicht die einzigen vernunftbegabten Wesen auf der Erde. Zwischen Rassen von Lebewesen brachen Kriege aus, und da kam das absolut Böse auf. Dieses Ungeheuer wuchs und ernährte sich von der bösen Energie der Kriege. Jeder Staat, jede Rasse schickte ihre besten Krieger das Böse vernichten.
Mehr…
Brutal Wars
Version: 1.5 | Shareware (24,95 USD)
Brutal Wars is a turn-based war strategy that challenges you to hone your strategic skills on the battlefield displayed on your Pocket PC. Your objective is to protect your land from the onslaught of the enemy. The game offers 40 different military units, diverse maps, campaign, single-player and multiplayer modes. Additionally, you have an ability to save your current game, transfer it to your Pocket PC or desktop PC and continue to play.
Mehr…
I of the Enemy: Ril'Cerat
Version: 2.25 | Freeware
I of the Enemy: Ril'Cerat is a totally free, stand alone, science fiction real-time starategy game, that is the first chapter in the "I of the Enemy" saga. The player is a Lokob (luh-kobe) officer who is in charge of his race's contingent. Major Verkkal (voice talents of Ian McNeice, famed for his role as Baron Harkonnen in Dune) is his trusted friend and Field Commander.
Mehr…
Crazy Pentomino
Version: 1.3 | Shareware (10,00 EUR)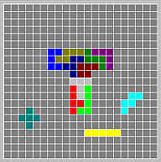 Aus 5 quadratischen Platten lassen sich genau 12 Spielsteine erzeugen, gespiegelte oder gedrehte Kombinationen ausgenommen. Das Spiel kennt 2 Varianten: 1. Aus den 12 Pentominos wird eines herausgenommen und gilt als Vorlage. Aus 9 der verbleibenden Pentominos sollst Du nun das ausgewaehlte in dreifacher Groesse nachlegen. 2. Unter Verwendung aller 12 Pentominos sind verschiedenste Figuren nachzulegen.
Mehr…
Crazy Towers
Version: 1.2 | Freeware
Steine, Bananen und Bomben liegen zu Spielbeginn willkuerlich verteilt auf dem 8x8 Spielfeld. Abwechselnd werden diese vom Brett genommen und daraus links und rechts vom Spielbrett zwei Tuerme gebaut. Steine bauen entsprechend ihrer Anzahl die Tuerme auf, Bomben reissen sie ein, Bananen belassen alles unveraendert. Ein gelber Auswahlbalken, der nach jedem Zug seine Richtung aendert, begrenzt allerdings die Auswahlmoeglichkeiten.
Mehr…
Billionaire II
Version: 1.09 | Shareware (19,95 USD)
Billionaire II is a new thrilling and exciting business game where only the BIG money makers win! Through clever business, shrewd acquisitions, fast and furious killings in shares and bonds, you gradually build up your fortune. The first one to become a Billionaire wins!
Mehr…
Battlefleet: Pacific War
Version: 2.51 | Shareware (7,95 USD)
Naval strategy battleship game, extension to the classic Battleship game where ships/planes/subs can move! Contains missions, Death-Match and Free Hunt scenarios & campaigns from Pearl Harbor and Midway to the Iwo Jima and Leyte battle. Game objectives: conquer enemy ports, defend friendly ports, destroy ships, secure transport convoy to the friendly port. Player can purchase new ships/planes during the game.
Mehr…
1939:BATTLEFLEET
Version: 2.51 | Shareware (9,95 USD)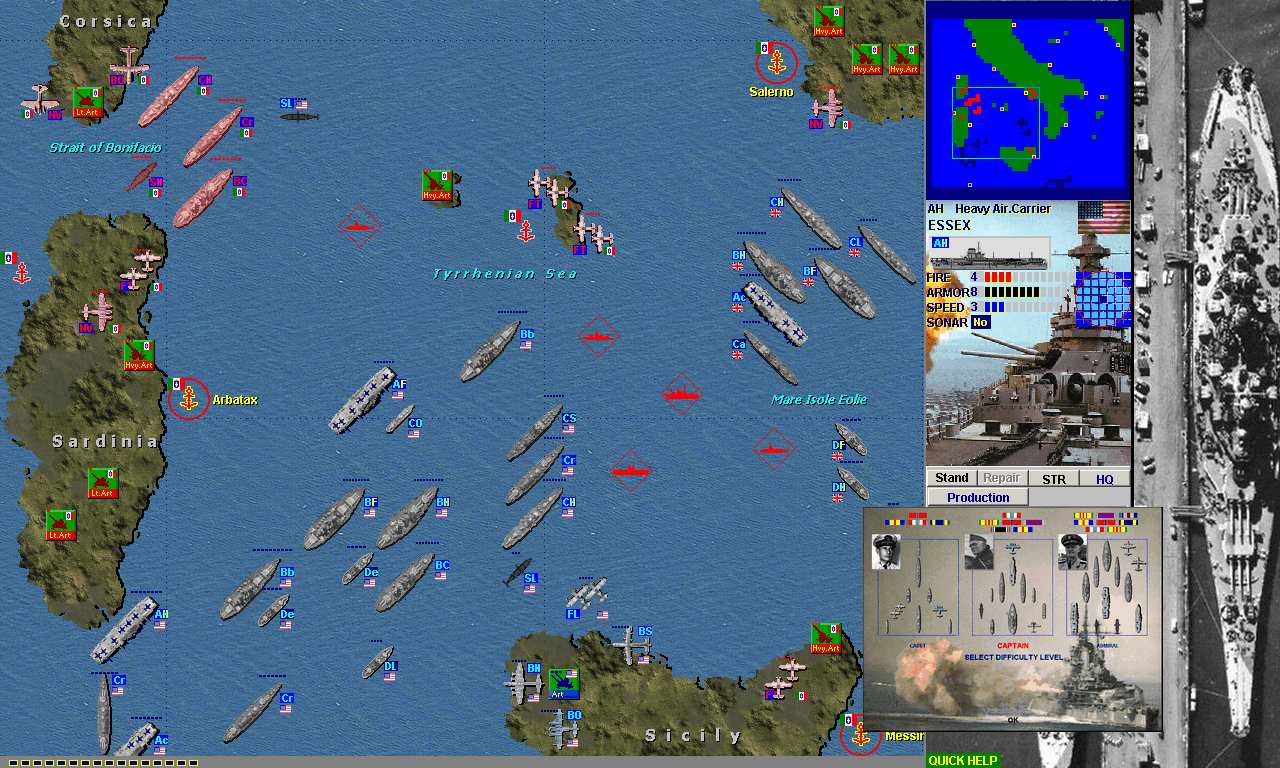 Naval turn-based WW2 simulation game, extension to the classic Battleships game where ships/planes/subs can move. Contains over 60 missions & campaigns and 40 ship, submarine, airplane & port artillery types, with combat maps up to 96X96 large. Game objectives: conquer all enemy major ports, defend your ports, destroy enemy ships, secure transport convoy to the friendly port.
Mehr…
Battle Rush:Tanks
Version: 1.140 | Demo (14,95 USD)
The Elefun Company presents a new game named Battle Rush:Tanks! The
game is based on the well-known and well-loved Battle City game, now
with 3D technologies. The action takes place in the arena, where you
and your enemy appear. You drive a tank, and your aim is to destroy all
enemy tanks and defend your base from annihilation.
Mehr…
SeaWar The Battleship
Version: 2.8 | Shareware (19,95 USD)
Seekrieg ist eine Implementierung des klassischen Papier Schiffe versenken Spiel. Wählen Sie eine von vier Arenen. Jeder hat Waffen, Schiff -Sets und Spezialeffekte unterschiedlich gestaltet . 3D-Grafik können Sie Schlag Effekte , Rauchwolken , und bewegte Meereswellen zu beobachten. Spiel unterstützt Kopf -an-Kopf Modus und Netzwerk zu spielen . Die zweite Version hat ein neues Menü-Design , Partituren System , Tooltips, etc.
Mehr…
Five Games
Version: 1.0.2.1 | Shareware (8,00 EUR)
Five Games das sind f?nf Strategiespiele die sich unter eine Oberfl?che verstecken. Bei den Spielen Cluster und Avalance besteht die Aufgabe darin so viele Steine wie nur m?glich vom Spielfeld zu entfernen. Um bei den Spielen Center, Free Place und To The Top eine hohe Punktzahl zu erreichen, mu? das Spielfeld solange es geht frei gehalten werden. In allen Spielen kann die Farbanzahl variiert und somit der Schwierigkeitsgrad ver?ndert werden.
Mehr…