Kategorie Büro / Vertical Market Apps
SpediKur
Version: 10.3.1 | Shareware (169,80 EUR)
SpediKur, die neue Version 10 mit Lager und Dokumentenmanagement. Mit Spedikur steht Ihnen ein leistungsstarkes Softwareprodukt zur Verf
Mehr…
RealtyJuggler Deluxe for Palm
Version: 1.2.3 | Shareware (99,00 USD)
Organizational Real Estate Software for Realtors and other real estate professionals. 30 day FREE Trial. Effortlessly track closings, listings, buyers, sellers, prospects, lockboxes and more. Automatic tasks and reminders will create a punch-list of common agent activities such as putting up riders, taking pictures, and contacting clients. Never forget another yard sign or open house. Emphasis has been placed on ease of use and simplicity of op
Mehr…
RealtyJuggler Real Estate Software
Version: 10 | Shareware (99,00 USD)

RealtyJuggler Real Estate Software for Realtors and other real estate professionals. 90 day FREE Trial. Track closings, listings, buyers, sellers, prospects, lockboxes and more. Automatic tasks and reminders create a punch-list of common agent activities such as putting up riders, taking pictures, and contacting clients. Never forget another yard sign or open house. Emphasis has been placed on ease of use and simplicity of operation.
Mehr…
RealtyJuggler Real Estate Calculator for Windows Mobile
Version: 1.2.4 | Shareware (9,00 USD)
Five Pocket PC and Windows Mobile PDA Real Estate Calculators for Realtors and other real estate professionals. 30 day FREE Trial. Qualify clients fast with maximum loan, mortgage payments and seller net calculators. Double-check your commissions with commission calculator. The Rent vs. Own calculator is a great way to convert renters into buyers. Save your calculations for later. Foolproof and fast. Download 30-day FREE trial.
Mehr…
Winfotinto
Version: 2.0 | Shareware (720,00 EUR)
The Software for Dry Cleaners and Laundries. With over 1.300 licenses sold, Winfotinto is currently helping numerous Dry Cleaning / Laundry business all over the world.
Our software was specifically designed to be used in this sector, always innovating industry.
When you purchase Winfotinto and as part of our services, you get access to our professional experience and assistance.
Mehr…
LandlordMax Property Management Software
Version: 6.05f | Shareware (165,00 USD)
LandlordMax is the easiest property management software you'll find anywhere. It's famous for its amazing simplicity, ease of use, completeness, and scalability. New from LandlordMax, this latest version has been greatly improved in quality and performance. It's the most affordable property management software because it offers unlimited data entry for one low price. Now you can unlock the secret wealth hidden in your real estate portfolio.
Mehr…
TATEMS Fleet Maintenance Software
Version: 4.6.23 | Shareware (997,00 USD)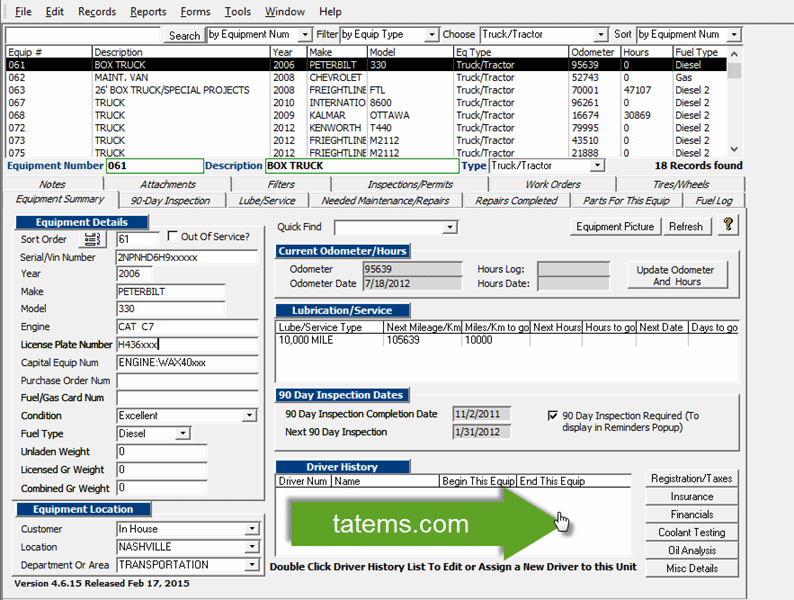 Using a "Keep It Simple" philosophy... TATEMS Fleet Maintenance Software can help you save thousands of dollars in preventable repairs and will slash hundreds of hours off your paper work headaches. DOT and BIT 90 Day Inspections + Reminders Lube/Service intervals by miles, days , hours + Reminders, Fuel Log, cost per mile/km for any time period, Track miles/km within a State/Province.
Mehr…
iMagic Survey Pro Software
Version: 1.24 | Shareware (99,00 USD)
Introducing the easiest to use survey software available! Quickly discover your customer's needs and wants with a survey. Our survey software will handle hundreds of questions and thousands of responses.
Our production team has been developing software for 18 years, we build solid highly dependable software. If you need a job done then rely on us.
Mehr…
EXPOSÉ 9 Maklersoftware
Version: 9.0.4 | Freeware
Immobilien-, Marketing- und Maklersoftwarelösungen gibt es viele! Keine andere Maklersoftware bietet Ihnen einen so großen Funktionsumfang, bei gleichzeitig einfacher Bedienung, wie EXPOSÉ 9. Übersichtlich und effizient verwalten Sie Ihre Interessenten, Eigentümer, Objekte, Termine, Bilder, Exposés, Dokumente, etc. - mit allen im Makleroffice relevanten Informationen. iPhone App optional dazu
Mehr…
RentMaster
Version: 2.10 | Shareware (995,00 USD)
RentMaster is a rental software designed for small to medium size businesses involved in party rental/event management business. With its simple to use interface, powerful features, flexible customization options and reporting tools, RentMaster will help you with managing your inventory, customers and orders, making quotes and reservations, printing contracts and other reports. In short, with everything to streamline your business.
Mehr…
Abacre Restaurant Point of Sale
Version: 9.3 | Shareware (149,99 USD)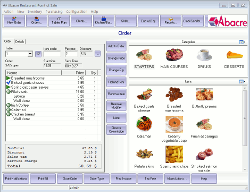 Eine komplette Restaurant-Management-System, beginnt mit der der Gast um und endet mit Rechnungs-und Steuer-Berichte. Berichten geht hervor, ein vollständiges Bild der Restaurant-und Lebenszyklen: Menü Verbrauch, Reservierung Häufigkeit, Stunden der hohen Belastung Restaurant, verkehrsreichsten Tabellen, die meisten aktive Mitarbeiter, Zahlungsmodalitäten, Steuer-und automatischen Berechnungen. Die Software ist einfach zu installieren.
Mehr…
eBooksWriter GOLD create ebook
Version: 2016.28 | Shareware
EBooksWriter GOLD is the leading professional tool for ebook authors. A comprehensive all-in-one ebook software, not just a compiler. With a single integrated tool you create, edit, protect (passwords, forbid print and copy, expiry...) pack a compact self install EXE e-book, and also EPUB MOBI OPF with ease. Can ask user data and email for your ML; shopping cart so not just ebooks but also ecatalogs. No HTML or "programming", 6000+ features...
Mehr…