Kategorie Büro / Projekt Management
A VIP Task Manager Standard Edition
Version: 4.2.39 | Shareware (49,95 USD)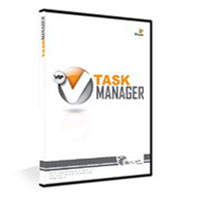 Professional Software für Aufgabenverwaltung und Zusammenarbeit. Alle Benutzer können gleichzeitigen Zugriff auf eine gemeinsame Datenbank über das lokale Netzwerk oder LAN um die personelle Aufgaben oder Mannschaftsaufgaben zu sehen, zu addieren und zu löschen. Dies ist das beste Werkzeug um Termine und jede Aktivität von Gesellschaften in Mittelstand, Staatsregierungen, zeitlich zu planen, zu verteilen .
Mehr…
Heiz und Nebenkosten für Excel
Version: 6.01 | Shareware (9,95 EUR)
Abrechnung aller Nebenkosten und Heizkosten einer Immobilie für Mieter und Vermieter mit der Berechnung einer neuen Vorauszahlung für Nebenkosten. Warmwasserberechnung sowie Heizkostenabrechnung über WMZ. Abrechnungen die nicht in einem Kalenderjahr liegen sind jetzt möglich.
Mehr…
TimeSage Timesheets - Pro Edition
Version: 2.3.1 | Shareware (29,00 USD)
TimeSage Timesheets is a flexible time tracking tool with easy start/stop clock to record time worked on different projects. It aims to make timesheet creation, usage, and project management for jobs easy. Supports multiple timesheets and notes. Includes features such as time collision detection when doing manual editing and automatic start/stop clock shortcuts that can handle timesheet work entries that spans across multiple days / midnight.
Mehr…
Xpert-Timer
Version: 5.0 | Shareware (125,00 EUR)
Gründe für eine exakte Erfassung der projektbezogenen Arbeitszeiten gibt es viele: exakte Abrechnung von Projekten, optimiertes Zeitmanagement, verlässliche Planung und Kalkulation. Unterstützung bietet der bewährte Xpert-Timer aus dem Hause Xpert-Design Software. Highlights sind die optimierten Verfahren zur Projektzeiterfassung, die erweiterte Planung und Budgetierung und die neuen Funktionen zur lückenlosen Protokollierung des Arbeitstages.
Mehr…
Appointment Scheduler - ScheduFlow
Version: 11 | Shareware (99,95 USD)
ScheduFlow Appointment Scheduling Software is a networkable Appointment Scheduling Software for managing schedules, calendars, contacts, and booking appointments. This Appointment Scheduling Software replaces your paper-based calendar and/or appointment book. In addition, it allows sharing of scheduling data on multiple computers. Appointment scheduling information can be entered from any computer and the data will immediately become visible at a
Mehr…
Strategy2Act
Version: 1.2 | Shareware (120,00 USD)
Strategy2Act is a Balanced Scorecard (BSC) support software. It is designed to help build a Balanced Scorecard. Balanced Scorecard is a conception that transforms strategy to action. Balanced Scorecard is a set of principles that facilitate the understanding of business strategy and goals. BSC is a methodology that converts strategy into real action. Strategy2Act software is a tool that supports building a Balanced Scorecard system.
Mehr…
CRPA
Version: 1.8 | Shareware
CRPA software is the successor of PMM, Personal Memory Manager. The most valuable feature is that it integrates your understanding without you even knowing it, when you re-use your own or other's cherished words, concepts or labels for the notes. Then it visualizes it for you from any angle. Free for any number of small projects!
Mehr…
DRoster Premium - Scheduling Software
Version: 6.6.20 | Freeware (249,00 USD)
DRoster is a FREE FULLY FUNCTIONAL employee scheduling software. Easy to use: Planners adjustable views, Templates for recurring shifts and special days, Employee info, Calendars,Availabilities & absence reasons, Validate maximum hours worked. All in neat grid layout with 4 planners to make scheduling easy, reliable and you react instantly to changes in scheduling with email notification. 100% Customisable shifts. 11 exportable reports.
Mehr…
mdPROJECTTIMER Pro
Version: 3.15.2 | Shareware (109,00 EUR)
Mit der mehrbenutzerfähigen Pro-Version von mdPROJECTTIMER können Sie einfach, schnell und komfortabel Zeiten und Kosten für beliebige Projekte bzw. Projektabschnitte (Jobs) erfassen und auswerten. Dabei stempeln Sie bequem via Maus oder Tasten-Kombination und haben immer den Überblick über die Laufzeit des aktuellen Jobs (z.B. durch Einblendung der Laufzeit im Titel des aktiven Fensters).
Mehr…
A VIP Team To Do List
Version: 2.9.47 | Shareware (74,95 USD)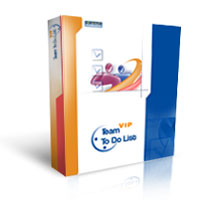 VIP Team To Do List ist ein professionelle Zeitverwaltung-Werkzeug für Klein- und Mittelstand. Es erlaubt die To-Do-Listen zu verwalten, auf Web zu veröffentlichen oder die Aufgaben via E-Mail zu senden. Das ist Planiergerät, Notpad, Erinnerung vereinigt in einer mächtigen Anwendung. Benutzen Sie unsere Software um die Aufgaben zu organisieren, Projekten, Arbeitsablauf zu verwalten, Gruppenarbeit für Tagen, Monate und Jahre voraus zu planen
Mehr…
Mind Pad
Version: 3.1 | Shareware (60,00 USD)
Mind Pad allows to create concept and mind maps basing not just on creating and linking text blocks. Mind Pad allows organize in maps objects with any properties set. With Mind Pad scripting you are able to create your own rules for data management and representation.
Mind Pad suggests a new approach to concept and mind mapping. Mind Pad allows to create frame objects with unique properties.
Mehr…
XLProject
Version: 2.0 | Shareware (39,00 EUR)
Mit XL Project können Sie Ihre Projekte einfach und effizient mit MS Excel verwalten. Sind Ihnen MS Project oder ähnliche Programme zu kompliziert und zu teuer ? Benötigen Sie trotzdem ein Projektmanagement-Tool, um eine komplexe Projektplanung durchzuführen und darzustellen?Dann ist XL Project das Richtige für Sie! Mit XL Project können Sie einfach und schnell Gant-Charts mit MS Excel erstellen und verwalten.
Mehr…