Kategorie Netzwerk & Internet / Sonstige
AceaXe Plus Windows XServer
Version: 1.6 | Shareware (199,00 USD)
SSH X-Server for Windows, Secure way to run Linux and Unix on Windows Desktop. The AceaXe Plus XServer package contains both 64 and 32 bit programs that emulate the X terminal on your PC. AceaXe Plus is XServer implementation of the X11 R6 release of the X Window System. The XServer can run one or more X Window based client applications (X clients) that are resident on a host computer. The host can be any computer that supports the X protocol.
Mehr…
BayGenie eBay Auction Sniper Pro
Version: 3.4.0.0 | Shareware (19,95 USD)
BayGenie ebay Auction Sniper Pro tracks eBay auctions and automatically places bids in the last seconds of auctions. Features: integrated browser * supports bidding groups * supports 16 countries of eBay global sites * eBay login integration * supports all time zones * Auto sniping lead time * SMS notifications to mobile phone * multi-user support * configurable columns * secure connections (ssl) * no spyware, pop-ups, or adware * free upgrades
Mehr…
cFosSpeed
Version: 10.20 | Shareware (15,90 EUR)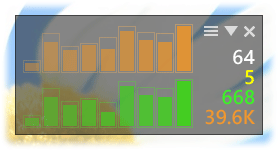 cFosSpeed - Internet Beschleunigung mittels Traffic Shaping, Bandbreite Management. Maximale Download-Speed, minimaler Ping. Für DSL, VDSL, Kabel, Modem, ISDN, Mobile, Tauschbörsen (P2P), Online-Spiele, VoIP, Streaming Media und Tuning. // Weitere Fähigkeiten: Prioritäten - selbst einmessend - Layer-7 Analyse - Firewall - autom. Routererkennung - optimale DFÜ-Verbindungen - VPN - WLAN - MTU-Optimierung - Multi User Features -Breitband limits
Mehr…
WatcherBIN
Version: 1.04.24 | Shareware (19,95 EUR)
Mehr…
Email Spider
Version: 2.5 | Shareware (69,95 USD)
Advanced and powerfull tool for extracting email, page title, page URL from website, popular search engines (google, altavista, excite, yahoo, infoseek etc.) using keywords for targeted consumer, internet marketing, website promotion, list management and research.
Mehr…
Briz RSS Reader
Version: 1.00 | Shareware (19,95 USD)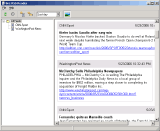 Briz RSS Reader is an easy-to-use news reader for MS Windows. It allows you to subscribe to, download and read desired RSS/Atom feeds. News feeds can be aggregated to display all the items in the one news line.
Mehr…
OE Duplicate Remover
Version: 1.6.0 | Shareware (19,95 USD)
If you use Outlook Express for your personal or business mail you will, no doubt, have encountered duplicate email messages. The "Outlook Express Duplicate Message Remover" will automatically find and remove duplicate messages. The OEDMR will (a) find duplicate messages in any folder or group of folders; (b) match messages based on mulltiple conditions; (c) search by date or date range; (d) display, delete, or move the duplicates.
Mehr…
Express Assist
Version: 11.0.2 | Shareware (39,95 USD)
Express Assist 10 is an easy to use utility to backup all of your Windows Live Mail, Windows Mail or Outlook Express mail folders as a single compressed, backup file. You can easily view messages in the backup; or restore one, all, or any selection of the mail folders. EA10 also saves and restores "My Documents", the Desktop, Firefox and Internet Explorer data. EA10 will also help transfer of mail from Outlook Express to Windows Live Mail.
Mehr…
Webcam and Screen Recorder
Version: 7.608 | Shareware (9,95 USD)
Notiert webcams, vollen Schirm, oder der Teil des Schirmes zu einer videoakte wie AVI und WMV. You kann Ton mit dem Bildschirm auch notieren. Verwenden Sie ihn, um webcamlernabschnitte mit Ihren Freunden gefangenzunehmen und jene kostbaren Gedächtnisse für immer zu speichern. Benutzen Sie unser gefälschtes webcam, um jene notierten videos auf Ihren sofortigen Kurieren wie Yahoo zurück zu spielen und MSN. You kann demos und Darstellungsvideos au
Mehr…
USB over Network
Version: 5.2 | Shareware (149,00 USD)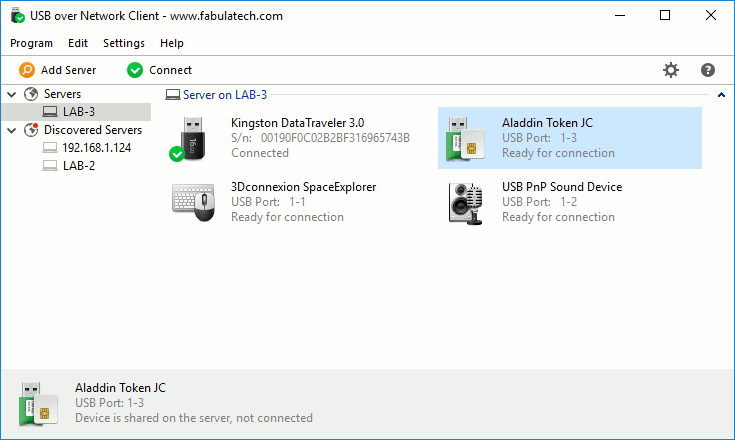 Share your USB device without risk of losing it! Access remote instruments without leaving your chair! USB is the standard interface used by most modern computer devices today. But, USB was designed to connect electronic peripherals only to a single computer. USB Over Network is a revolutionary software solution that allows you to use remote USB devices as if they were plugged into your own PC.
Mehr…
Net-Send command
Version: 1.1.365 | Freeware
Small console utility that can be used to send the messages from an command line, like Net send command in the Windows NT, Windows 2000, Windows XP and Windows 2003 Server. But our utility Netsend.exe works in all Windows versions. NetSend is Winpopup and Net send command compatible.
Mehr…
Net Profile Switch
Version: 7.0 | Shareware (29,95 USD)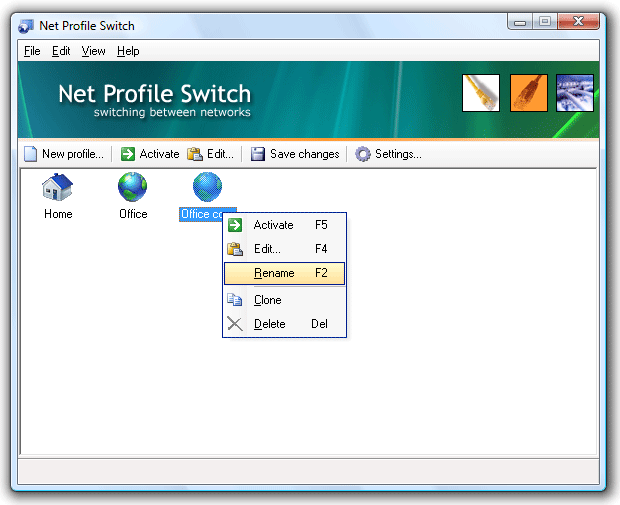 Network switcher. Switch network settings. For laptop/notebook users who travel from one network location to another. Switch between network configurations. Assuming a DHCP-enabled network at your office and a static IP-address at home, every time you connect to a new network you have to change network settings, switch browser proxy, etc. But with this settings manager you can store two profiles and switch between network settings in seconds.
Mehr…