Kategorie System Utilities / Datei-Kompression
DataNumen Zip Repair
Version: 2.2 | Demo (49,95 USD)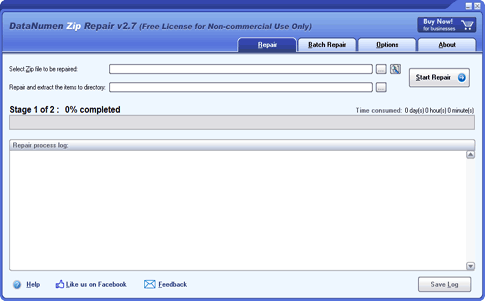 DataNumen Zip Repair (DZIPR) (formerly Advanced Zip Repair) is a powerful tool to repair corrupted Zip and self-extracting(SFX) files. It can scan the Zip archives and recover your data in them as much as possible, so to minimize the loss in file corruption. Currently DZIPR can fix all sub-types of Zip files and all kinds of self-extracting files, also it will provide a tiny exe stub when repairing SFX files.
Mehr…
DiskInternals ZIP Repair
Version: 1.1 | Freeware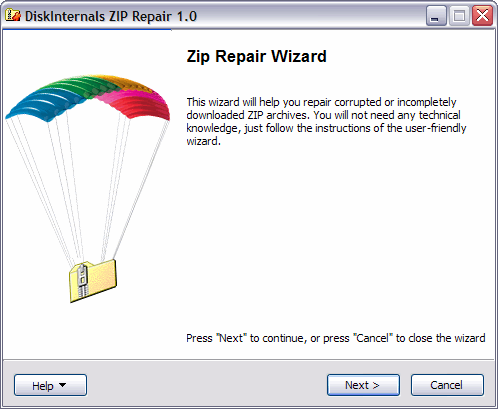 When instead of ZIP archive contents you see a message "Cannot open file: it does not appear to be a valid archive", it means that the archive is damaged and needs fixing. In such a case use DiskInternals ZIP Repair to scan the file and extract its content to a new archive. The freeware engine restores the integrity of your archive and moves its contents to a new one. Its wizard-like interface makes ZIP recovery no more than a snap!
Mehr…
RarZilla Free Unrar
Version: 7.00 | Freeware
RarZilla Free Unrar ist ein kostenloses Tool zum schnellen Entpacken von RAR-Archiven. Das Programm bietet Passwortunterstützung für geschützte Archive. RarZilla unterstützt normale und aufgeteilte Archive. Das Entpacken einer komprimierten Datei wird komfortabel per Drag 'n' Drop, per Doppelklick oder über das Kontextmenü gestartet. Damit es noch schneller geht, können Sie ein Standard-Ausgabe-Verzeichnis und ein Standard-Passwort definieren.
Mehr…
WinHKI
Version: 1.85 | Shareware (30,00 EUR)
WinHki ist eine Komprimierungssoftware, die Ihnen Dateien auf ein Minimum verkleinern kann. Modere Komprimiertechnik sowie hohe Zuverlässigkeit zeichnen WinHki aus. Sparen Sie Zeit und Geld. Da die Dateien kleiner werden, wird weniger Webspace für Ihre Homepage und weniger Zeit beim versenden der E-Mail benötigt. Sparen Sie auch Platz auf der Festplatte oder Zeit beim Sichern Ihrer Daten.
Mehr…
CompreXX
Version: 4.1 | Shareware (29,95 USD)
Archives behave like folders in Explorer! Browse, copy files from, and add files to archives just like any regular folder. The plug-in based product can directly compress RAR, ACE, SIT, 7ZIP, and extract many more using a single application. The product also contains 4 stand-alone archive applications - command line, wizards, WinZip style, and a professional archive studio. Email attachments you send with Outlook are automatically compressed.
Mehr…
DataNumen RAR Repair
Version: 2.2 | Demo (49,95 USD)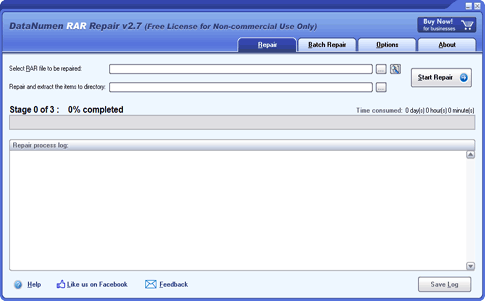 DataNumen RAR Repair(DRAR) (formerly Advanced RAR Repair) is a powerful tool to repair corrupt RAR and SFX archives. It scans the corrupt or damaged archives and recover your files in them as much as possible, so to minimize the loss in file corruption. Currently DRAR supports to recover all versions of RAR and SFX archives.
Mehr…
Alpha ZIP
Version: 1.3 | Shareware (29,95 USD)
Alpha ZIP is the easiest way to handle zip files and other compressed formats, offering a range of new features and a unique level of integration with Windows. No more grappling with complicated ZIP software! Make handling ZIP files quick and easy. AlphaZip also supports most other compressed formats, including 7-zip. No need to pay extra for advanced features like Self Extracting Archives or Compress and Email. Everything you need is included.
Mehr…
AnyZip
Version: 1.10 | Demo (29,95 USD)
Decompress archive of Zip, GZip, Tar, Gzipped Tar, Cab, JAR or RAR format. Create archive in Zip, GZip, Tar format. AnyZip Wizard help beginner user extract, create and update a compressed archive. Features filter support in creating archive. Explorer Integration and full drag-and-drop support in Windows Shell. Built-in SFX creator for creating Self-Extracting Archive.
Mehr…
Hastasoft Zip
Version: 1.0 | Shareware (15,00 EUR)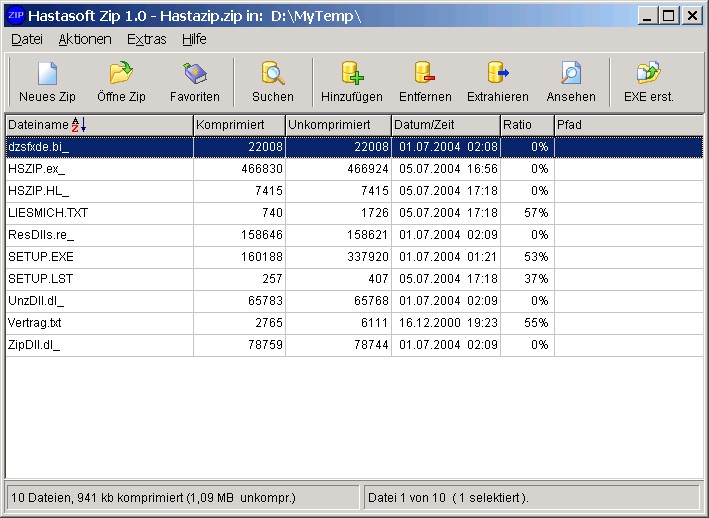 ZIP-Archive und selbstextrahierende EXE-Dateien erstellen, bei Bedarf mit Passwort. Suchen direkt im ZIP-Archiv m?glich, betrachten mit Standard-Programm, Notepad oder sonstigem Programm. Archiv kann mit Kommentar versehen werden. Mit der Favoritenliste f?r bevorzugte ZIP-Archive ist ein schneller Zugriff auf h?ufig benutzte Archive m?glich. Dabei werden auch reelevanten Einstellungen f?r das Arbeiten mit dem jeweiligen Archiv gespeichert.
Mehr…
CoffeeCup Free Zip Wizard
Version: 3.0 | Freeware
CoffeeCup Free Zip Wizard makes it easy to zip and unzip files. It has built-in e-mail and FTP functions, so you can zip and send your files in one easy step. Free Zip Wizard can also run any program or setup file inside ZIP files. It can also create self-extracting EXE files and find all the ZIP files on your system, too.
Mehr…
UnZipper
Version: 2.10 | Freeware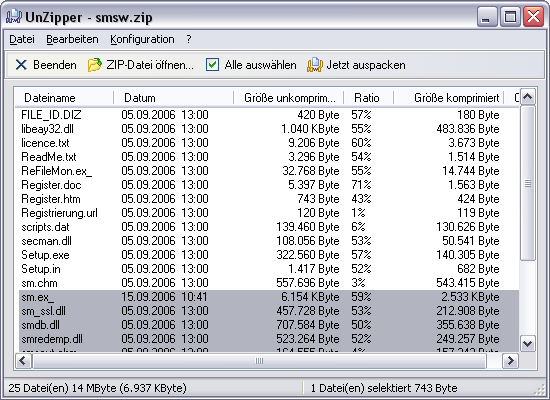 Mit dem kleinen und leicht zu bedienenden UnZipper entpacken Sie mit nur ein paar Mausklicks ZIP-Dateien. ZIP-Archive können ebenfalls per Drag'n Drop geöffnet werden. UnZipper erkennt automatisch ob sich ein Setup-Programm im ZIP-Archiv befindet und bietet die Installation der Software an.
Mehr…
ZipEx
Version: 9.0 | Shareware (5,95 EUR)
ZipEx ist ein kinderleicht zu bedienendes, kompaktes Programm zum Komprimieren und Dekomprimieren von Dateien. Das Wichtigste in Stichpunkten: ZipEx packt und entpackt Dateien im Zip-Format, dem Standard-Packformat im Internet und auf dem PC. ZipEx kann selbstentpackende Archive erstellen die auch ohne ZipEx wieder entpackt werden können. Per DragDrop erstellt ZipEx im Handumdrehen gepackte Archive oder selbstentpackende EXE-Dateien.
Mehr…