Kategorie Servers / Web-Server
IISKeeper
Version: 2.3 | Shareware (159,50 USD)
If you would like to restrict access to some files and folders on your web site or make some information inaccessible to the majority of users on the site, Metamatica Software offers a simple and efficient solution: ISAPI protection filter for IIS. With IISKeeper, you can easily protect any resources of your site by a password. A protected resource is a folder containing subfolders and files or a single file.
Mehr…
MetaCompress
Version: 2.4 | Shareware (64,50 USD)
Do you ask yourself why most of the search engines provide on-the-fly access to their resources? Such sites compress their content as much as possible so they can provide quick and reliable access to their content to millions of users. MetaCompress packs requested content of a web site on-the-fly. This will increase your site's accessibility and speed up the loading of pages on your site in general.
Mehr…
Ape Free
Version: 3.0 | Freeware
Apache emulator for IIS 7. Implements .htaccess configurations inside IIS. Includes following modules: mod_rewrite, mod_proxy, mod_auth, mod_gzip, mod_headers, mod_cache, mod_expires, mod_developer, mod_replace, mod_so, mod_speling, mod_usertrack and others. 35+ total modules available. Free version of Ape can be installed on up to 3 web sites on a server at no cost.
Mehr…
GroupWebService
Version: 1.0 | Demo
Benutzer können sich selbst zu einer Gruppe hinzufügen. Als User-Self-Service steht authentifizierten Benutzern Ihres Unternehmens eine Webseite zur Verfügung, mit der sie sich selbst in eine vorhandene Gruppe als Mitglied einfügen können.
Mehr…
ISAPI_Rewrite
Version: 3.1 | Shareware (99,00 USD)
ISAPI_Rewrite is a powerful URL rewriter for Microsoft IIS. It is compatible with Apache .htaccess mod_rewrite syntax making it possible to move configurations from Apache to IIS and vice versa just by copying .htaccess files. It is used for search engine optimization, to proxy another server's content, stop hotlinking or strengthen server security.
Mehr…
cFos Personal Net
Version: 4.04 | Shareware (19,90 EUR)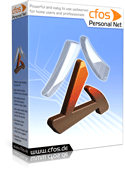 cFos Personal Net (PNet) is a full-featured HTTP server intended for personal and professional use. For personal use, instead of hosting websites with a webhoster, you just run it on your Windows machine. For professional use, you rent a virtual windows PC or dedicated PC from a webhoster and run it there. By using cFos PNet, you configure your web presence in your familiar windows environment.
Mehr…
Makhaon DICOM PACS
Version: 3.0.194 | Demo (5.000,00 USD)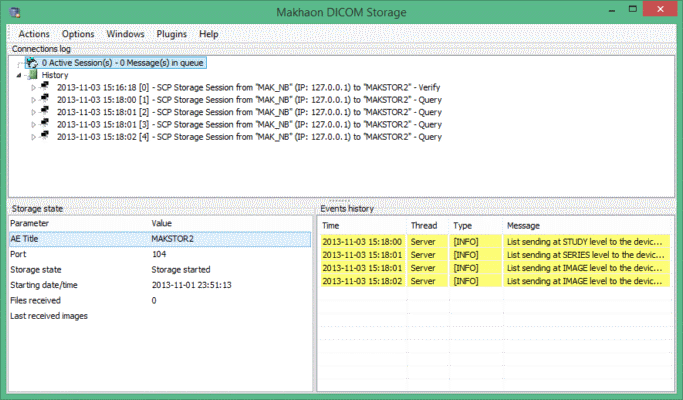 It is a package intended for creating integrated expandable medical images storage, in order to store large amounts of data obtained from the different medical diagnostic equipment. It provides long-term medical study storage, is able to integrate various DICOM-devices in one network, provides access to medical studies through web-interface, etc.
Mehr…
Auscomp IT Commander - Deutsch
Version: 5.9.337 | Shareware (295,00 USD)
Die Web Basierende Help Desk Lösung für sämtliche Branchen ist eine Unschätzbare & Einfach zu Bedienende Support Plattform für alle Ihre Mitarbeiter & Kunden. Es erhöht die Produktivität, erspart Zeit und damit verringert Supportkosten. Ist in jeder vorhandenen Infrastruktur Einfach zu Installieren und Einsetzbar. Kostenlose 14-Tage Testversion für Windows & Linux.
Mehr…
Apache2 - Lifeanalyser und Monitor
Version: 1.1282 | Shareware (29,00 EUR)
Mit diesem Programm haben Sie die Möglichkeit, sich einfach und übersichtlich auf einem Blick die Nutzungsstatistik Ihres Apache2-Webservers anzusehen und nachfolgende Änderungen im LogFile (weiteres Surfen) in Echtzeit anzeigen und/oder ansagen zu lassen. / integrierte Sprachausgabe (ist recht flexibel einstellbar / Abschaltbar) / inklusive einer Nachschaltung / Server-Agent?Modus (remote Mode) / Komplexe Such- und Filtermöglichkeiten
Mehr…
Fastream IQ Web/FTP Server
Version: 11.5.5R2 | Freeware
Secure multi-threaded HTTPS/FTPS server combo for Windows 2000/XP/2003/Vista/2008 with speed limits, storage quotas, dynamic DNS, SSL, GZip, events, filter, logging, CGI, ISAPI, ultra-fast cache and remote GUI! The easiest-to-use file/script/document server for Windows to convert your Windows into a server powerhouse with almost no technical skills needed.
Mehr…
Apache Admin
Version: 2.5 | Demo (69,00 USD)
HQware takes administering Apache web servers management into a new era. Experience comprehensive and easy-to-use windows management of the Worlds leading web server software today.
Perfect for both novice administrators and seasoned veterans alike,
Apache Admin makes configuring and tuning your web server a breeze, all from the comfort of your Microsoft Windows desktop.
Mehr…
Web Based Helpdesk Add-In für MS Outlook
Version: 5.9.337 | Shareware (245,00 USD)
Web Basierende Help Desk Lösung Add-In für MS Outlook.
Mehr…