Kategorie System Utilities / Systeminformation
Tunesbro DiskLab for iOS
Version: 3.1.1.5 | Shareware (59,95 USD)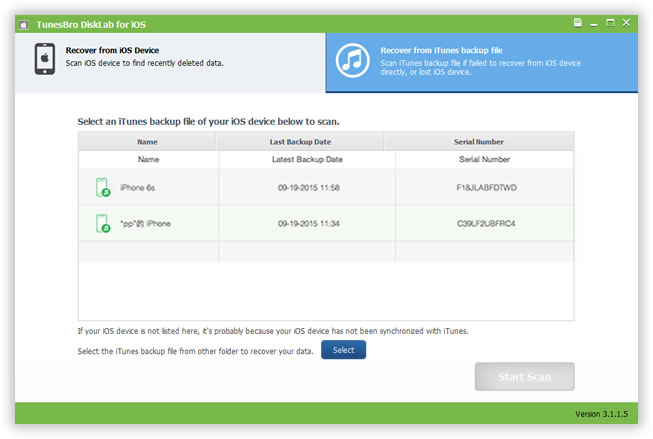 TunesBro DiskLab for iOS can recover deleted SMS text messages and contacts. Retrieve photos and video lost due to deleting, restoring factory settings from your iPhone, iPad and iPod.
Mehr…
EDB to PST
Version: 8.7 | Shareware (299,00 USD)
Get advance technique to convert EDB file to PST file or save EDB as PST at Enstella site. Enstella made such as superb quality based Priv1 EDB to PST software which brilliantly recover corrupt EDB file and restore EDB to PST in a very efficient manner. This best EDB to PST recovery software instantly extract EDB emails from stored EDB mailboxes & then safely import EDB to PST with all email features of such EDB vesions-5.0/5.5/2000 to 2013.
Mehr…
VSPD All-in-one
Version: 1.0 | Shareware (3.100,00 USD)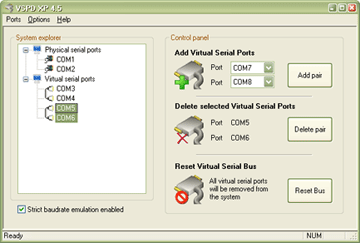 VSPD All-in-one combines 3 OEM products. Virtual Serial Ports Driver XP creates 2 virtual serial ports in system which are virtually connected to each other and can be used as if they were real serial ports. VSP ActiveX Control gives full control over virtual serial port. Serial Splitter creates virtual serial ports with simultaneous data transfer from real ones. OEM license lets you use, reproduce and incorporate these products in your software.
Mehr…
Ascella Log Monitor Plus
Version: 1.9.1 | Shareware (30,00 EUR)
Ascella Log Monitor Plus is a small, lightwight and cost-effective agent for event log monitoring and management software. It follows the health of a server or workstation hardware, software and operating system on all computers in your network. Makes system administrators' everyday job easier by taking care of critical events registered by Windows event log.
Mehr…
WinTaskMan
Version: 1.35 | Shareware (8,00 EUR)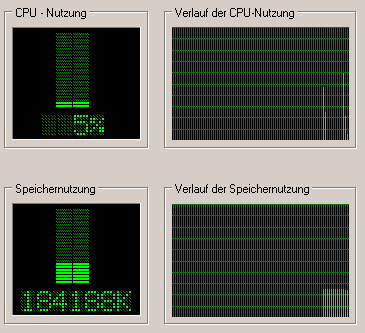 WinTaskMan der Taskmanager f?r Windows 9x/Me. Er zeigt Informationen zu allen laufenden Anwendungen und Prozessen, Sie k?nnen diese mit einem Mausklick beenden. F?r bestimmte Prozesse k?nnen Sie Priorit?ten festlegen, die WinTaskMan immer den Prozessen geben soll. Zus?tzlich zeigt er die Systemperformance und eine Systeminformation. Mit dem integrierten RAM Booster kann Speicher freigegeben werden. ?hnelt dem Windows NT/2000/XP Taskmanager.
Mehr…
EF Process Manager
Version: 7.50 | Shareware (10,00 EUR)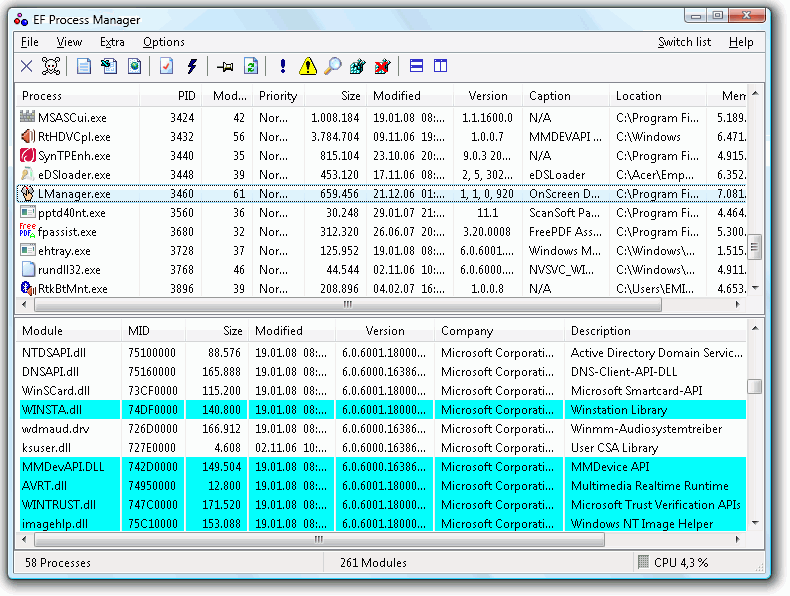 Der Process Manager ein sehr vielseitiges Tool f?r Windows. Er zeigt Ihnen nicht nur was unterhalb der Oberfl?che Ihres Windows-Betriebssystems geschieht, sondern mehr noch: Er erlaubt Ihnen selbst die Kontrolle zu ?bernehmen. Mehrsprachig. Shareware
Mehr…
EF System Monitor
Version: 7.70 | Shareware (10,00 EUR)
EF System Monitor zeigt Ihnen unter Windows 32/64-Bit wichtige Informationen wie den Speicherzustand oder die CPU-Last sowie viele weitere Daten Ihres Rechners oder ?ber TCP/IP von entfernten Rechnern. Mehrsprachig. Shareware
Mehr…
OST Email Converter
Version: 7.0 | Shareware (74,00 EUR)
What will you do? If OST gets corrupt, definitely creates a need of perfect OST email converter that can do OST recovery perfectly and also perform to OST conversion to PST. OST file conversion tool makes OST extraction easily from such OST versions as 97 to 2016 It smoothly convert OST data into such MS outlook file as 97 to 2016.It can smartly save OST file data in PST/EML/MSG/HTML/MHTML/RTF/TXT/DOC/PDF/MBOX/etc.
Mehr…
DrivesVisor
Version: 2.2 | Shareware (14,95 USD)
Monitors hard drives, provides advanced reports of recently created, deleted, modified or renamed files. Detects applications that use abusively your hard drives and thus decrease the performance of your computer; detects files hidden by applications on your hard disk during setup; can be used to retrieve the location of misplaced files. Can be set up to notify you on low disk space - by message boxes, sounds or even by e-mail or net messages.
Mehr…
Export Data From Exchange
Version: 5.0 | Shareware (225,00 EUR)
Are you unable to access on Exchange EDB file? Want to Export Data From Exchange EDB file? Use PDS best Exchange EDB Export PST Software to repair corrupt EDB file and Export Exchange Mailbox to PST with full attachments- Inbox, Outbox, Sent Items, Deleted Items, Draft, Journals, Tasks, Calendars, Notes, and Contacts. By using this software you can Extract EDB file and Move EDB file to PST file on EDB versions-5.0/5.5/2000/2003/2007/2010
Mehr…
Export from Outlook Mac 2011 to Outlook
Version: 5.4 | Shareware (72,00 EUR)
Find an well organized way to execute Outlook for Mac 2011 OLM files into PST, MSG or EML file formats are easy to run on all Windows email clients, also this tool assists you to export from Outlook Mac 2011 to Outlook 2010 and other platforms too. Thus this .olm to .pst migration task can be assigned to Outlook Mac exporter tool on which one can rely upon and which has the ability for importing OLM to Outlook for Windows with Data-Hierarchy.
Mehr…
NSF Thunderbird Converter
Version: 2.3 | Shareware (72,00 EUR)
To access .nsf files on manifold .mbox based email clients is achieved without great effort by anyone who wannabe to switch of Lotus Notes files on various MBOX supportive email clients. NSF Thunderbird Converter tool is fully compatible on miscellaneous email clients. Now most of the users are answered with desired solutions of their queries as How to convert .nsf files to .mbox format.
Mehr…