Kategorie System Utilities / Systeminformation
Festplattenschutz für SSD 2019
Version: 2.0 | Shareware (9,99 EUR)
Die Lebensdauer einer SSD-Festplatte ist begrenzt, weil jedes Speichersegment nur eine bestimmte Anzahl von Wiederbeschreibungen erlaubt. Umso mehr Daten regelmäßig auf das Laufwerk geschrieben werden, desto schneller schreitet die Abnutzung voran. Diese Software misst das Volumen der täglich geschriebenen Daten und ermittelt den/die Verursacher. Sie bietet Lösungen an, mit deren Hilfe Sie die Abnutzung Ihrer SSD-Festplatte verlangsamen können.
Mehr…
BackProtection Festplattenreiniger
Version: 12.0 | Shareware (9,99 EUR)
Im Laufe der Zeit belegen diese Dateien immer mehr Festplattenspeicher. Hier schafft der "BackProtection Festplattenreiniger" Abhilfe. Mit wenigen Klicks bereinigt er Ihre Festplatte und jedes beliebige andere Laufwerk von temporären und verwaisten Dateien, sowie auf Wunsch die Caches Ihrer Webbrowser.
Mehr…
Save PST File Office 365
Version: 1.0 | Vollversion (19,00 USD)
To save PST file Office 365 backup to different file formats like- PST, PDF, MSG, MBOX, EML and EMLX. Office 365 backup software perform batch function that is available for bulk save PST file Office 365 backup.
Mehr…
SysInspire OST to PST Converter
Version: 2.0 | Shareware (49,00 USD)
Well integrated SysInspire OST to PST Converter Software helps in OST corruption to recover OST file and convert OST to PST file with emails properties, formatting or attachments items. It shows what process tool provides while OST recovery
Mehr…
SysInspire EDB to PST Converter
Version: 4.5 | Shareware (199,00 USD)
Quickly solve EDB Corruption issues by repair corrupted EDB file using this wonderful free EDB to PST Converter software that also supports selective mailbox conversion. EDB to PST Free software easily recover EDB file and convert EDB to PST, EML, MSG, HTML and EMLX format with emails, contacts, calendars, task, notes and appointments. It supports all MS Outlook file versions upto 2016 (32 and 64 Bit).
Mehr…
EaseUS Partition Master Free
Version: 12.9 | Freeware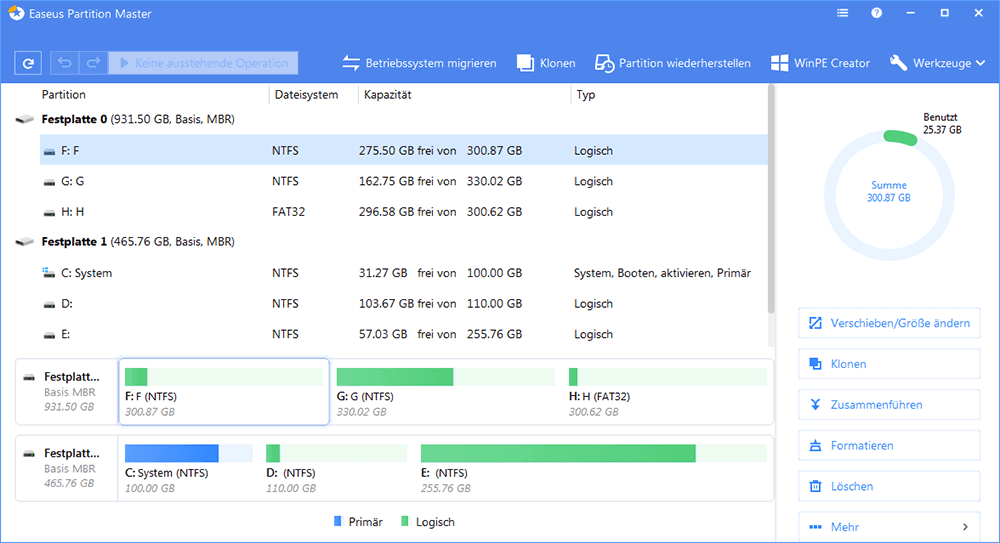 EaseUS Partition Master Free erm
Mehr…
Shine EDB to PST
Version: 4.5 | Shareware (199,00 USD)
With Shine EDB to PST Converter Software, users can easy to repair damaged, corrupted EDB files and get preview of each EDB mailboxes. Users can use Shine EDB to PST Converter software for transferring emails from EDB to PST file as well as EDB to EML, MSG, EMLX and HTML files. Shine Exchange EDB Recovery Software also provides facility to filter items by date-range and export only required edb emails to PST file.
Mehr…
SoftKnoll NSF to PST Converter
Version: 1 | Shareware
Get this Softknoll NSF to PST converter software which help you to Migrate Lotus Notes NSF mailbox to PST conversion procedure and convert every details and file data like inbox, outbox, sent, draft, notes, emails, contacts, calendars, tasks etc in PST, EMLX, EML, MSG, MBOX format quickly. By the use of SoftKnoll NSF to PST converter tool. This tool will work with all version of MS Outlook and Windows.
Mehr…
VSPD All-in-one
Version: 1.0 | Shareware (3.100,00 USD)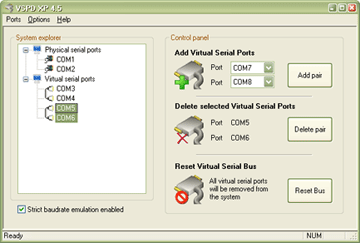 VSPD All-in-one combines 3 OEM products. Virtual Serial Ports Driver XP creates 2 virtual serial ports in system which are virtually connected to each other and can be used as if they were real serial ports. VSP ActiveX Control gives full control over virtual serial port. Serial Splitter creates virtual serial ports with simultaneous data transfer from real ones. OEM license lets you use, reproduce and incorporate these products in your software.
Mehr…
Ascella Log Monitor Plus
Version: 1.9.1 | Shareware (30,00 EUR)
Ascella Log Monitor Plus is a small, lightwight and cost-effective agent for event log monitoring and management software. It follows the health of a server or workstation hardware, software and operating system on all computers in your network. Makes system administrators' everyday job easier by taking care of critical events registered by Windows event log.
Mehr…
EF Process Manager
Version: 7.60 | Shareware (10,00 EUR)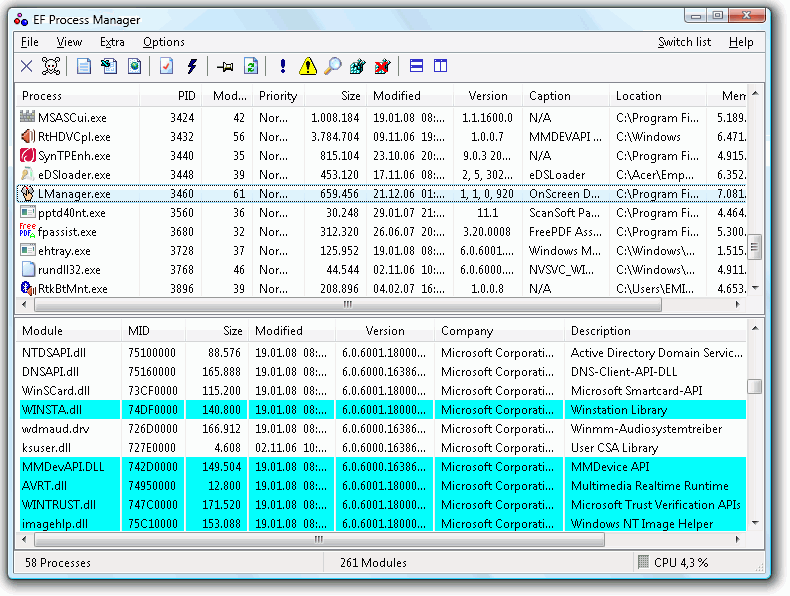 Der Process Manager ein sehr vielseitiges Tool f?r Windows. Er zeigt Ihnen nicht nur was unterhalb der Oberfl?che Ihres Windows-Betriebssystems geschieht, sondern mehr noch: Er erlaubt Ihnen selbst die Kontrolle zu ?bernehmen. Mehrsprachig. Shareware
Mehr…
WinTaskMan
Version: 1.35 | Shareware (8,00 EUR)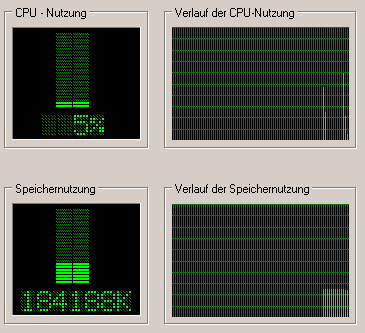 WinTaskMan der Taskmanager f?r Windows 9x/Me. Er zeigt Informationen zu allen laufenden Anwendungen und Prozessen, Sie k?nnen diese mit einem Mausklick beenden. F?r bestimmte Prozesse k?nnen Sie Priorit?ten festlegen, die WinTaskMan immer den Prozessen geben soll. Zus?tzlich zeigt er die Systemperformance und eine Systeminformation. Mit dem integrierten RAM Booster kann Speicher freigegeben werden. ?hnelt dem Windows NT/2000/XP Taskmanager.
Mehr…