Kategorie Servers / Mail-Server
Exchange Server Recovery Toolbox
Version: 2.0.1 | Shareware (299,00 USD)
The usage of Exchange Server Recovery Toolbox allows recovering corrupted files of EDB format and provides an efficient method of EDB file processing on any PC workstation regardless its sw configuration and other parameters. Get it on your workstation right now if you encounter some difficulties with your mailbox and evaluate Exchange Server Recovery Toolbox to fix data corruption problems on the mail servers of your company.
Mehr…
UserGate Mail Server
Version: 2.9 | Shareware (357,00 USD)
UserGate Mail Server ist eine sichere E-Mail-Lösung für Unternehmen mit integriertem Spam-Filter und Antiviren-Tools. Durch den modularen Aufbau wird die Ausfallsicherheit erhöht und das Betreiben des Servers auf einem verteilten Netzwerk ermöglicht. Grundlegende Funktionen sind: Domain- und Account-Verwaltung, Webmail-Client, Verteilerlisten, Remote-Account-Verwaltung, LDAP-Unterstützung, Backup und ein leistungsstarkes Regelungssystem.
Mehr…
Email Delivery Server
Version: 5.26 | Shareware (69,00 USD)
Simple to setup, easy to manage, this server will help you send your emails directly. Deliver email bypassing ISPs and their limits. All you need is a static IP address. Lift all the limits created by ISPs and send email messages yourself. This complete SMTP server is feature rich and has sophisticated built in protection from spammers and hackers. You can also use it as a corporate email server, it has a built in POP3 supports multiple domains.
Mehr…
Mail Server Pro
Version: 5.261 | Shareware (69,00 USD)
Mail Server Pro is a bullet-proof SMTP POP3 server software used by corporations and Internet Service Providers as an ultra fast and reliable mail server. It is simple but powerful; it has a lot of security features and options to prevent DDoS attacks and block SPAM. For software debugging and testing purposes, the program has a testing mode. It is also ideal for laptop PC users who travel a lot and have to use different ISP on the run.
Mehr…
Fast Mail Server
Version: 5.261 | Shareware (69,00 USD)
Robust and reliable mail server program. Any SMTP compatible mail client will work with this server. Multiple SMTP gateways will let you deliver mail even in cases it cannot be delivered directly. Parameterized mailing lists will let you use this server as mass mailer and customize each message with up to 50 string parameters of any content
Mehr…
ArchiveUsers
Version: 3.2.0 | Demo (299,00 EUR)
Mit Archive Users können Sie rechtskonform die Benutzerinformationen, das Homeverzeichnis sowie das Exchange Postfach eines ausgeschiedenen Mitarbeiters auf einem Laufwerk in komprimierter und protokollierter Form abspeichern und das Original löschen.
Mehr…
Visual Recovery for Exchange Server
Version: 1.0.1006 | Demo (799,00 USD)
Visual Recovery for Exchange Server allows to browse and selectively export items from corrupted Exchange Server email databases (.edb, .stm). The program can also be used as a granular data export tool for healthy offline EDB email storages. The recovered data is saved into a set of Personal Storage File (.pst) format files. PST files are readable with Outlook or other compatible email client.
Mehr…
MAPILab POP3 Connector
Version: 2.9.3 | Shareware (89,00 USD)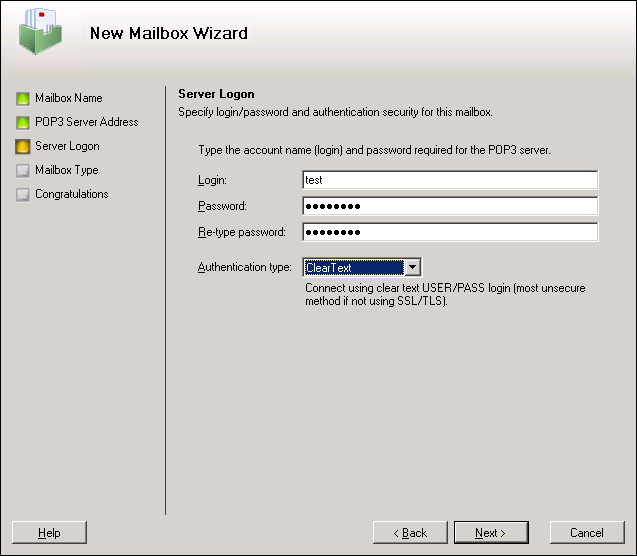 Download der E-Mails von externen POP3 Servern und Zustellung an Empfänger des Microsoft Exchange Server 2013, 2010, 2007. Uneingeschränkte Anzahl der Mailboxen; Unterstützung des sicheren Protokoll SSL (Secure Socket Layer); Arbeit mit persönlichen oder Sammel- (catch-all) Mailboxen; Abfrageintervall ab einer Sekunde; Integration in Microsoft Management Console; Einstellbares und bequemes System der Kontrolle und Audit.
Mehr…
Mailscape
Version: 4.4 | Shareware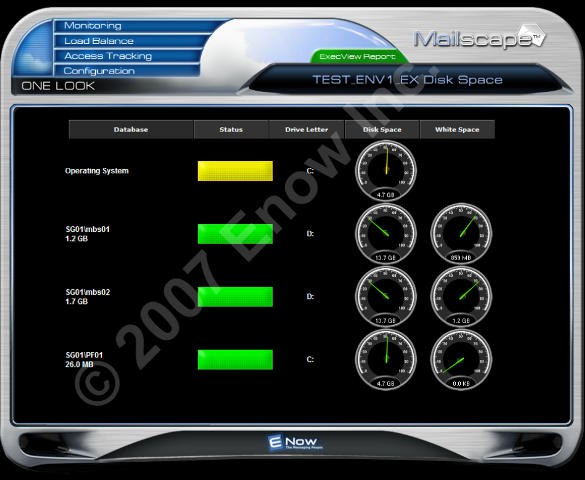 -
Mehr…
GALsync
Version: 5.1.4 | Demo (1.800,00 EUR)
GALsync ermöglicht Ihnen, E-Mail-aktivierte Objekte Ihres Active Directory mit anderen Exchange Orgaisationen auszutauschen, inkl Exchange Online. Benutzer (z.B. in Microsoft® Outlook®) in den einbezogenen Mailorganisationen können Informationen über Benutzer und Gruppen des jeweils anderen Active Directory und auch deren Kalenderdaten (Frei/Gebucht-Zeiten) nutzen.
Mehr…
E-Mail Server
Version: 5.26 | Shareware (69,00 USD)
Robust SMTP/POP3 server program that can be used as a corporate or personal mail server and with any SMTP compliant mail client. Accept mail on behalf of your users. Simple, powerful and bullet-proof. Lots of security features to protect the server from DDoS attacks and block SPAM. Multiple SMTP gateways in case you cannot deliver your email directly to the destination. Use parameterized lists to send customized messages to many recipients.
Mehr…
Personal Mail Server Pro
Version: 5.27 | Shareware (69,00 USD)
SMTP/POP3 mail server program to use as a personal local SMTP server or as a stand-alone fully featured mail server. You can use the product along with any mail clients that are complaint with the standard SMTP/POP3 protocols. It offers a range of security features and options that allow you to protect the server from DDoS attacks, stop SPAM and spammers. It works in the logoff mode; SMTP gateways and parameterized mailing lists are supported.
Mehr…