Kategorie System Utilities / Datei- & HDD-Management
Rename Us Pro
Version: 4.0.9 | Shareware (12,00 USD)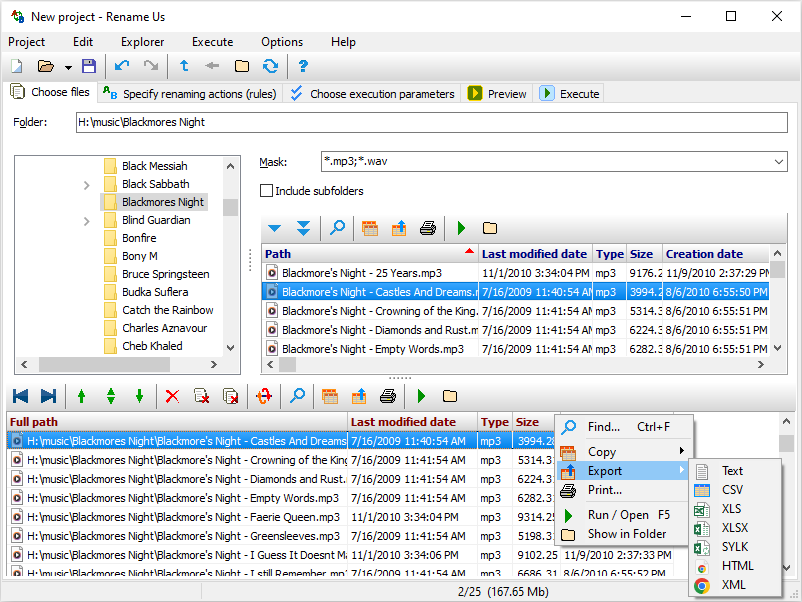 Rename Us Pro is a batch file renaming tool. It allows to rename or copy multiple files at once. When renaming or copying, the file names are changed according to the rules user specified in the project.
Mehr…
PTPdrive
Version: 3.5 | Shareware (29,95 USD)
PTPdrive integrates a digital camera operating in PTP/MTP mode into the Windows by mapping it to a local drive letter. Pictures can be accessed by simply opening them from a drive letter - there is no need to run a separate application to transfer the pictures. PTPdrive enables any Windows application to access the pictures in the camera. PTPdrive can work with any PTP/MTP digital camera, as long as the camera is visible in the Windows Explorer
Mehr…
Complete NSF to PST Converter Solution
Version: 2.0 | Shareware (99,00 USD)
Want to perform complete Lotus Notes mailbox to MS Outlook converter? Try to use FixFixUtility NSF to PST converter software which is designed to convert and export all mailbox items from Lotus Notes NSF file into MS Outlook PST, EML, MSG, MBOX and EMLX file format with original format. NSF to PST conversion tool also provide free demo version to export 10 items from NSF to PST and other format.
Mehr…
Get Back Data
Version: 2.0 | Shareware (69,00 USD)
Get Back Data is powerful windows data recovery software and tool, which has been recover lost, corrupted and formatted data from windows FAT and NTFS file systems. Get Lost Data Back due to several common cases including bad sector in hard drive, partition corruptions and virus attack. Our Get Back Data Software support all windows operating Windows 98, Windows 2000, Windows 2003, Windows Vista and also easily install on Windows 7.
Mehr…
Find Folders That Do or Do Not Contain Certain Files or Folders Software
Version: 7.0 | Shareware (19,99 USD)
This software offers a solution to users who want to find the location of one or more folders that contain or do not contain user-specified file or folder names. The user adds folder/s and selects the filter option before entering the text for the file or folder name. There are check boxes to allow case matching and/or to search subfolders.
Mehr…
PDF Splitter Deluxe
Version: 1.0 | Demo (30,00 USD)
PDF Page Splitter Deluxe - Split PDF files using the windows interface, by command line, or via a Watch Folder. The watch folder will monitor a directory and automatically split the PDF files when they're present - placing the split files where you specify and automatically handling the original per your specifications.
Mehr…
PDF Merger Deluxe
Version: 1.0 | Demo (30,00 USD)
PDF Page Merger Deluxe - Combine PDF files using the windows interface or the command line utilities. You can drag/drop the PDFs to merge, or merge entire directories. You can specify which pages from each source file will be included in the output.
Mehr…
Auslogics Duplicate File Finder
Version: 5.1.2 | Freeware
Auslogics Duplicate File Finder is a nifty free tool that with help you get rid of duplicate files. As time goes by, files get created and downloaded. Hard drives get filled up and there is less and less free space left. A lot of your files might be unnecessary copies taking up gigabytes of disk space. Keeping those duplicates means wasting disk space, which can be reclaimed with the help of Auslogics Duplicate File Finder.
Mehr…
iPod Data Recovery Tool
Version: 3.0 | Shareware (49,00 USD)
Recover Data for Windows is the most trusting iPod data recovery tool which can recover iPod photos from formatted iPod devices. With this iPod file recovery software is really very able to recover iPod music, photos, audio & etc. Only with this iPod recovery software you recover iPod video after virus attack, bad sector, software & hardware failure, human error, shift del data, etc instantly in few steps.
Mehr…
SoftAmbulance Free Eraser
Version: 1.30 | Freeware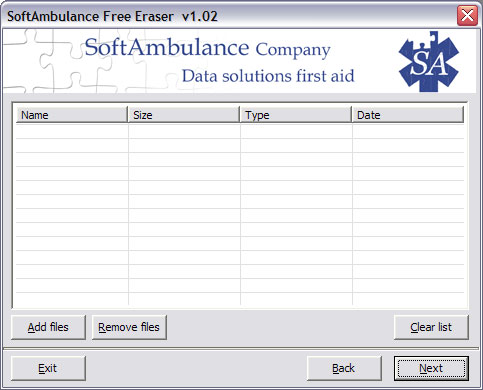 Now you can download SoftAmbulance Free Eraser with our quality and support! SoftAmbulance Free Eraser is a program for completely and irrevocably files erase. Program erases files, but not directories. After using SoftAmbulance any uneraser will recover only filenames. No other data will be recovered! We advice to use it before selling your computer, before your dear comes home or any other, ahem, sensitive cases! Do not give it to kids!
Mehr…
Essential Data Tools
Version: 2.6 | Shareware (59,00 EUR)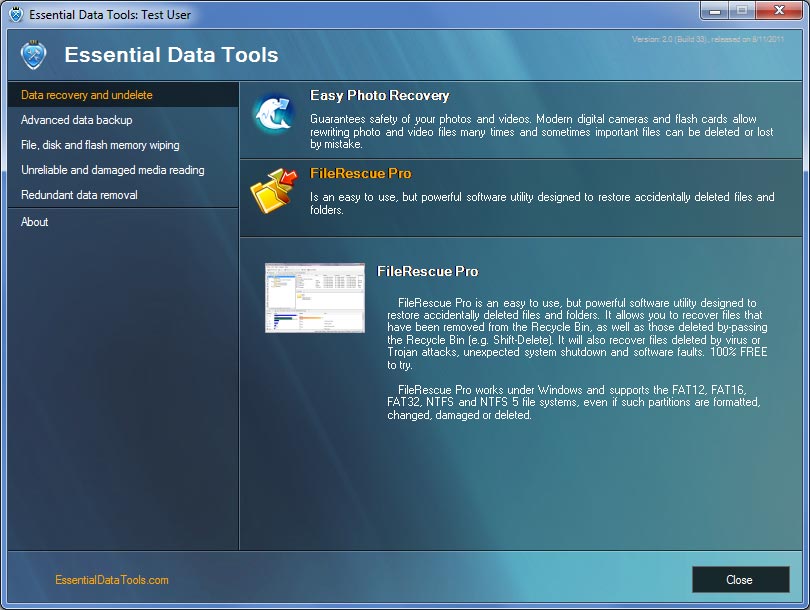 Ridding computer hard drives of duplicate files, secure deletion of sensitive information, automated backup of critically important data, copying files off damaged or unstable media, recovering accidentally deleted or otherwise missing digital information - all this and more can be achieved with Essential Data Tools, the all-in-one solution with a difference.
Mehr…
Recover Forgotten Excel Password
Version: 5.5 | Shareware (13,00 EUR)
Make use of best Excel Password Recovery Software that easily recover forgotten Excel password and remove protection from excel file to re-open Excel file in safely manner. Through Excel Password Unlocker software you can recover every length of lost Excel password and gives you facility to re-access excel file. Excel Unlocker Software perfectly remove password of excel file.
Mehr…