Kategorie Desktop / Bildschirmschoner: Personen
Free Celebrity Photo Screensaver
Version: 1.0 | Freeware
Have you ever dreamed of a visit to Hollywood? Now you have a chance! With this Free Celebrity Photo Screensaver you'll get to meet Jim Carrey, David Duchovny, Brad Pitt, Bruce Willis, Keanu Reeves, etc. right on your desktop!
Mehr…
Free Fantasy Harry Potter Screensaver
Version: 1.0 | Freeware
The new Harry Potter movie "Harry Potter and the Goblet Of Fire" is out! This free screensaver will let you feel the magic and mystery of the fantasy world your favorite characters live in.
Mehr…
Photo Collage Screensaver
Version: 1.5.2 | Shareware (19,95 USD)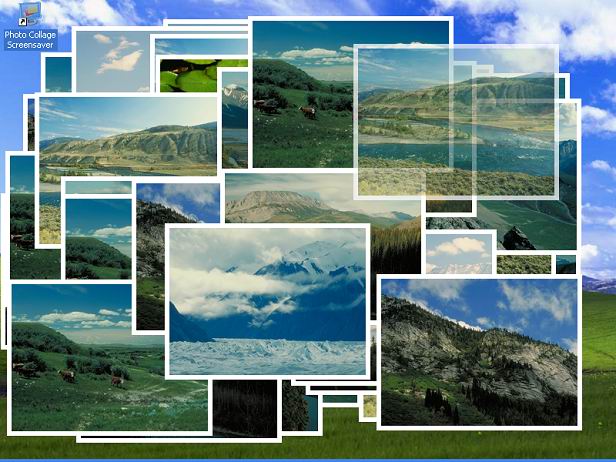 Photo Collage Screensaver will randomly place your photos on the display every time your computer is idle. If you have pictures of your friends, relatives or yourself, you definitely should try this screensaver! You can choose whether your pictures should be shown in turn or in random order, set the speed of displaying the pictures and stop the screensaver at any moment to have a better look at the picture.
Mehr…
Valentine's Day 3D Screensaver
Version: 1.2 | Shareware (9,95 USD)
Saint Valentine's Day is an excellent time to remind all the special people in your life that you love them and really care for them. This jolly screensaver will give you tons of brilliant ideas and entertain you at the same time. Watch as the little rascal known as Cupid shoots his very special arrows making more and more couples happy. Decorate your screen and set the right mood for this adorable holiday celebrating love and devotion!
Mehr…
Webcam Saver
Version: 1.4.3.1 | Shareware (19,95 USD)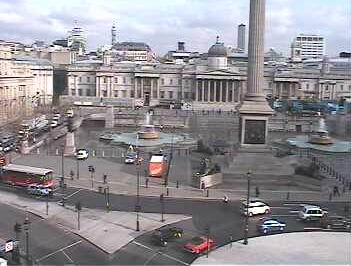 Would you like to be in London one minute and in New York the next one? With Webcam Saver, you can. Watch the pigeons at Trafalgar Square, switch to Venice Beach and see where a busy highway I-80 takes you. You don't have to buy airplane tickets to travel the world. Simply download this screensaver and the world will come to your desktop. Add your own webcam locations and customize the saver any way you like it.
Mehr…
Brilliant Clock ScreenSaver
Version: 2.8 | Freeware
Sometimes you feel like adding something bright to decorate the desktop. At times like that what you need is a brilliant clock that'll serve as an adornment to your desktop. Watch the movement of the clock hands every time in a different sharp color.
Mehr…
Spiderman Film Screensaver
Version: 1.0 | Freeware
If you are a Spiderman fan, if you love reading Spiderman comics and watching Spiderman movie you'll be just happy to have this cool Spiderman Film Screensaver on your desktop! Download for free and enjoy the images of one of the most popular supermen in the world who fights against the evil and is destined to win!
Mehr…
Love Dance Clock ScreenSaver
Version: 1.3 | Freeware
Love is the everlasting dance of our world! Open your inner self and send your wonderful emotions flying in brilliant energy waves of the topping Reality of Love! Love Dance Clock is the undreamt-of miracle to permeate your loving heart and environment!
Mehr…
Free Sport Life Screensaver
Version: 1.0 | Freeware
Sport is an integral part of our life. Approximately one out of ten people on our planet go in for sport. Some people play basketball or football each weekend, some go to the swimming pool, some fond of cycle racing and many people do morning exercises every day. Download our Free Sport Life Screensaver and choose the right sport activity for you!
Mehr…
Free Obama Campaign Screensaver
Version: 1.0 | Freeware
Do you support the Democrats in the election of 2008? Do you wish the best of luck to Barack Obama? Then this excellent screensaver is just for you. It features the most significant moments of Obama's campaign including those when he is meeting voters, making his speech and many others. Download this awesome screensaver free of charge and show your support for Barack Obama in this political race!
Mehr…
Obama's Presidential Campaign Screensaver
Version: 1.0 | Freeware
This outstanding screensaver features high-quality images of Barack Obama on the 2008 Presidential Election. It includes photos of Obama's election speech and other hot moments of his campaign. If you support the Democratic candidate, if you believe Obama is the one who shall take over the presidency of the United States download this screensaver for free and enjoy your candidate right on your screen!
Mehr…
Miley Cyrus Pictures Screensaver
Version: 1.0 | Freeware
All fans of Miley Cyrus and the extremely popular American series "Hannah Montana" will find this excellent screensaver a really priceless gift. It features a premium collection of high-quality photos of Miley in lots of amazing surroundings. Download this awesome screensaver free of charge and admire charming, glamorous and stylish Miley Cyrus smiling at you from your screen!
Mehr…