Kategorie Entwicklung / Management & Distribution
GSA Auto SoftSubmit
Version: 7.97 | Shareware (34,00 EUR)
Tragen Sie Ihr Software-Produkt in Hunderte Softwarearchive ein. Durch das automatische Eintragen sparen Sie enorm viel Zeit für das Ausfüllen der WebForms. Software-Vermarktung war noch nie so einfach. Laden Sie einfach die PAD Datei und das Programm erledigt den Rest. GSA Auto SoftSubmit wird mehrmals im Monat aktualisiert, so dass Ihre Software in die mehr als 9000 Websieten immer ordnungsgemäî eingetragen wird.
Mehr…
secureSWF
Version: 4.0 | Demo (99,00 USD)
secureSWF ist eine robuste Adobes Flash und Flex ActionScript obfuscator. Die Bereitstellung der besten SWF Sicherheit, schützt es Ihre SWF-Dateien aus decompilers durch die modernsten Techniken und Verschleierung Schutz. Es hilft Ihnen auch, Ihre Flash-Anwendung gegen eine Vielzahl von Bedrohungen der Sicherheit durch die Bereitstellung verschlüsselte Domain Verriegelung, verschlüsselte Lader Schöpfung und Zeichenketten Verschlüsselung.
Mehr…
Manco .NET Licensing System
Version: 9.0.0.0 | Shareware (74,95 USD)
Manco .NET Licensing System is powerful licensing and copy protection tools for .NET Windows Forms, WPF, and ASP.NET applications, controls and components. Protection library is available for .NET Framework 3.5, 4.0, 4.5 and Windows Store app. It uses very flexible licensing schema with following main features: Strong encryption, Time/Usage Limited Evaluation, Flexible license content, Encrypt code and data, Source Code Integration.
Mehr…
Software Defender
Version: 2.1 | Demo (19,97 USD)
Software and digital product activation service. Stops piracy of your products. If you can point and click, then you have what it takes to stop pirates from ripping you off and profiting from your digital products, forbid habitual refunders from getting them for free, and prevent your products from being copied without you being paid. Powerful web control panel with charts and detailed reports showing every aspect of your product use (and misuse)
Mehr…
VIPadd
Version: 1.0 | Demo
- you can hold and manage all your PADs here;
- you can edit, delete and add Archives by yourself;
- you can submit or update your PADs half-automatically to more than 800 Archives;
- you can submit or update your PADs full-automatically to more than 130 Archives;
- you can find presence of your PADs automatically in more than 500 Archives;
- auto recognize of a category in a categoty-lists at Archives for you PAD;
Mehr…
LangAgent
Version: 2.1 | Demo (69,00 USD)
Increase your revenues, localize your applications with LangAgent! LangAgent automates all localization tasks, so programmer will be free from performing extra operations connected with localization. LangAgent generates tasks for translators, supports version control and tracks changes. You can use LangAgent not only for localization but also for proofreading. Add-in for MSVC enables you to apply LangAgent to your projects easily.
Mehr…
AntiDuplicate
Version: 5.5.0 | Demo (144,00 USD)
AntiDuplicate makes hardware keys for anti-piracy protection - using your computer. Software developers can now prepare hardware keys (dongles) from ordinary USB flash drives! The result is the durable media for software distribution and the USB token for anti-copy protection at the same time. AntiDuplicate SDK contains instruments and samples for Visual C++, C#, Visual Basic, FoxPro, PowerBASIC, WinDev, Borland Delphi and C++ Builder, Fortran.
Mehr…
.Net Licensing Pro
Version: 9.0.0.0 | Shareware (74,95 USD)
100% .NET solution for licensing controls and applications written for the .NET Framework (C#, VB.NET). Currently available for .NET Framework 3.5, 4.0, 4.5 and Windows 8 Store app. It uses 2 different licensing schemas: Licensing by issue license file, and Licensing by secure encrypted license keys. Main features: Strong encryption, Flexible license content, Encrypt code and data, Time/Usage Limited Evaluation, Source Code Integration.
Mehr…
Transaction
Version: 1.7 | Shareware (59,00 USD)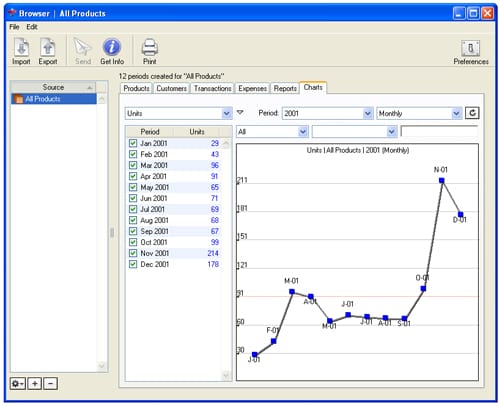 Transaction is an easy-to-use, full featured and multi-purpose interactive data analysis and reporting tool intended to help you control your online sales. Transaction can serve several small to medium management needs for either private users, software developers or small businesses making keeping track of online sales a snap. With a few clicks you can start importing your existing transactions and create reports and charts in minutes.
Mehr…
Robosoft
Version: 3.1.561 | Shareware (99,00 USD)
RoboSoft is an advanced software promotion utility for professional shareware developers. The program provides access to an on-line database of 600+ download site templates. The templates are used to fill out submission forms automatically. The database is supported by a large developer community and is updated daily. With RoboSoft, you can accurately submit your product info to hundreds of download sites and track the results.
Mehr…
Rema - Release Management
Version: 1.1.3.41 | Shareware (29,00 EUR)
Rema ist ein Tool für Softwareentwickler, welches hilft, eigene Projekte besser zu organisieren und zu verwalten. Mit im Paket ist ebenfalls eine Internetveröffentlichung der Projekte via PHP Skripten, inklusive Whatsnew Seiten, Downloadportal, Online Shop, kurze und detaillierte Produktbeschreibungen, Screenshots u.v.m. Die Rema-GUI verwaltet ebenfalls ihre Kundendaten und Lizenzen.
Mehr…
ShareGuard Copy Protection
Version: 4.0 | Shareware (29,95 USD)
ShareGuard: This program is for Shareware developers who want to protect their software or data. This is a software copy protection system. ShareGuard consists of 4 components: (1)ShareGuard Lock (2)ShareGuard Key (3)ShareGuard Locksmith (4)CRC Check. ShareGuard will work with eBookGuard, MovieGuard, MP3Guard, PDFGuard or MS Access, VB, .NET, screen savers or EXEcutables. V4.1 allows for online activation and deactivation or network licensing.
Mehr…