Kategorie Grafik / Editoren
PhotoInstrument
Version: 7.6 | Shareware (29,95 USD)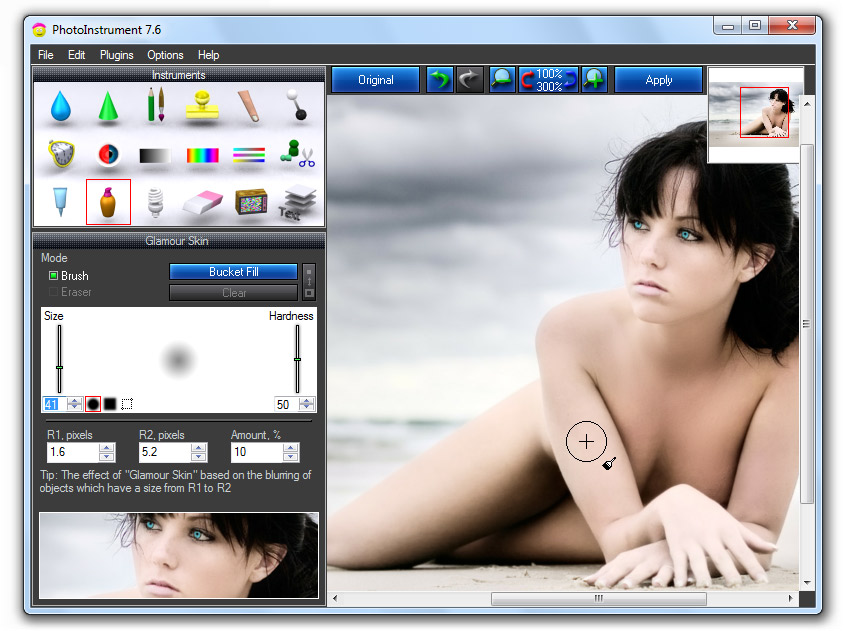 Sie wollten schon immer mal die eigenen Digitalbilder retuschieren? Das PhotoInstrument stellt Ihnen dafür eine einfache Programmoberfläche mit gängigen Funktionen zur Bildbearbeitung sowie verschiedene Filter zur Bildverbesserung, zu Verfügung. Mit nur wenigen Klicks können Sie die meisten Probleme digitaler Fotos beheben und das Bild somit verbessern.
Mehr…
Watermark Software
Version: 8.2 | Shareware (24,90 USD)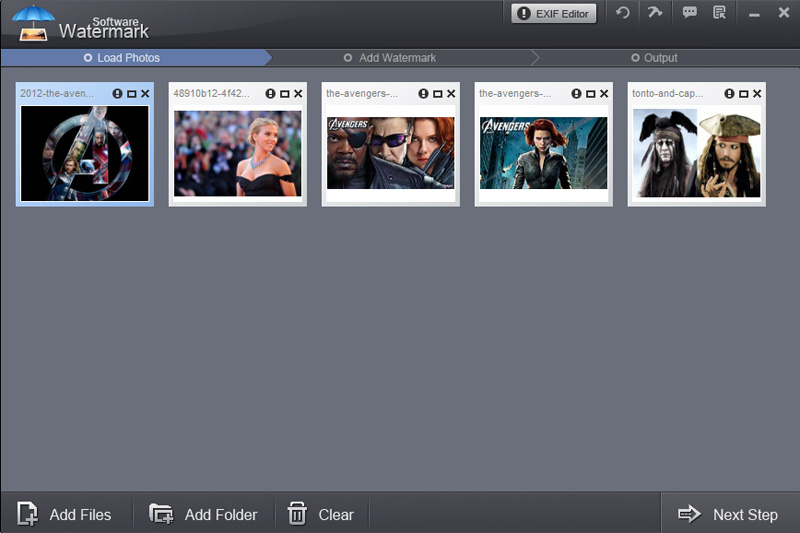 Wenn Sie Fotos auf gemeinsame Nutzung von Netzen sind, man weiß nie, was passieren wird. Jemand könnte die Fotos zu machen für den eigenen Gebrauch oder bösartiger überarbeitet, könnten Sie nicht einmal wissen. Wasserzeichen-Software ein professionelles Foto Wasserzeichen Schöpfer. Es kann hilft Ihnen, fügen Sie Text, Bild und Logo, um Ihre Bilder auf ihre Urheberrechte zu schützen, nur Wasserzeichen-Software überprüft Ihre Bilder sind von der Nu
Mehr…
XPS Split and Merge
Version: 1.0 | Demo (29,00 USD)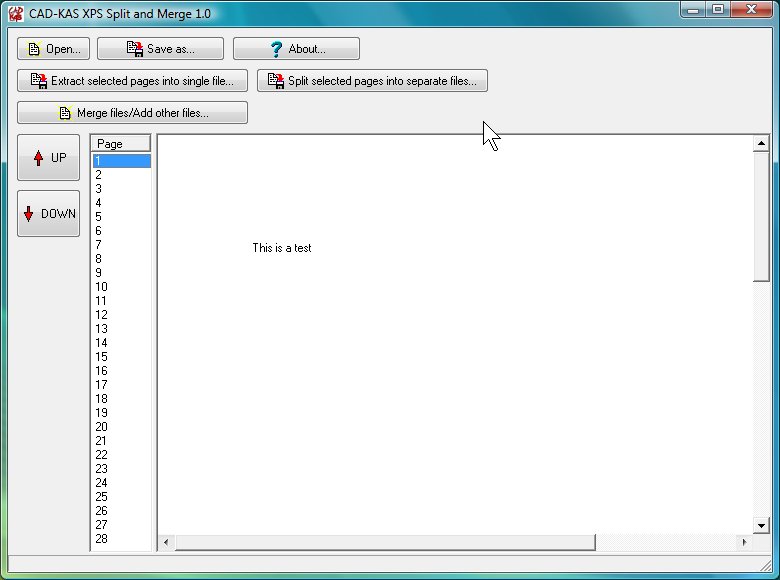 With this program you can open existing XPS files, rearrange the pages, extract some pages, split the file into multiple files and merge xps files together. XPS is Microsofts new document exchange file format which can be created under Windows VISTA out of any application which is able to print.
Mehr…
Primitive Photo Resizer
Version: 1.01 | Freeware
With Primitive Photo Resizer, you will no longer have any questions how to quickly resize one photo without starting huge image editors and other complex and slow software to solve this simple problem. All you have to do is load a photo in Primitive Photo Resizer, resize the window and save the result. And that is all! It supports only the most popular image formats: JPEG, GIF and BMP.
Mehr…
Photo Effects Studio
Version: 3.45 | Shareware (29,00 USD)
Photo Effects Studio is a new program that will easily change your photos with the help of hundreds of unique filters. Just select the necessary effect and enjoy the perfect result. The program allows you to add fantastic glows and fog, generate the effects of rain, snow, lightning and a starry night... You will be able to create the effect of an old photo, pencil drawing, mosaic, engraving, book illustration and much more!
Mehr…
Frame Photo Editor
Version: 5.0.2 | Shareware (29,95 USD)
Frame Photo Editor ist eine einfach zu bedienende Foto-Bearbeitungs-Software. Sie können coole Bilder auf Ihren Fotos sehr schnell und einfach. Größe, drehen, Farbe und Text hinzufügen, um Ihre Bilder. Dann können Sie E-Mail an Ihre Freunde oder als Desktop-Hintergrund. Also, es kann auch die Ihren Desktop. Frame Photo Editor können Sie die Arbeit mit Ihren digitalen Fotos so einfach wie möglich!
Mehr…
Exif wMarker
Version: 2.2.1 | Freeware
Exif wMarker is a simple and user friendly tool to add a visible watermark to your images. The watermark text can be a fixed text (such as copyright or company web site), an image logo or the content of exif or iptc metadata fields. Exif wMarker allows you to batch process all images inside a folder and automatically write over them any information taken from exif or iptc metadata fields
Mehr…
Image Outline
Version: 1.6.1.144 | Shareware (10,00 EUR)
Erstellen Sie aus Bildvorlagen auf einfache Weise Bildkonturen. Geeignet zum erstellen von Vorlagen für Fenstermalbilder, Comic-Bilder und Stickbildvorlagen. Einmal angelegte Bildkonturen lassen sich jederzeit ändern. Das Programm bietet Unterstützung bei der Kantensuche. Die geschlossenen Flächen können auf Wunsch automatisch mit der durchschnittlichen Farbe gefüllt werden. Im Vorschaufenster können Sie jederzeit den Fortschritt beobachten.
Mehr…
Elements+ for PSE 7
Version: 1.1 | Demo (12,00 USD)
Elements+ is a handy patch revealing the hidden functions in your Photoshop Elements. The bundle includes 145 actions sorted by category. To apply a revealed command, you choose appropriate tab in your Effects palette and double-click action pictogram. Detailed info on each action available in Elements+ Help file.
Mehr…
Able Tiff Annotations
Version: 3.17.8.11 | Shareware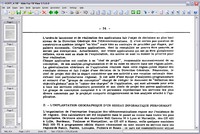 Mit Able Fax Tif View k?nnen Sie FAX, TIF (TIFF), PDF, EPS, AI, DCX Dateien ansehen, bearbeiten und konvertieren. Es ist eine Komplettl?sung um FAX und TIFF Dateien zu betrachten, editieren, drucken, speichern und konvertieren.
Able Fax Tif View konvertiert FAX and TIFF Dateien in TIFF/FAX, jpeg, png, bmp, pcx, gif, pdf und wmf umwandeln.
Mehr…
Photo Framer
Version: 3.35 | Shareware (29,00 USD)
Photo Framer offers a selection of 100 frames included with the product, and offers 200 more frames with full version. Framing many pictures is as easy as framing a single one. Just select a frame and pick the photos to work on, and Photo Framer will do the rest automatically. You can crop, rotate and resize images on the fly to produce pictures that are easy to email or publish online.You can also apply a variety of special effects!
Mehr…
Photo Art Studio
Version: 3.71 | Shareware (29,00 USD)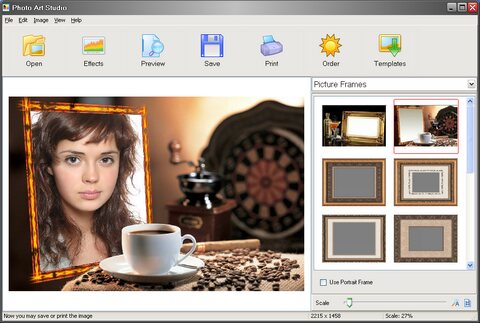 Photo Art Studio is a brand-new application for decorating photos and applying effects. Within literally a couple of seconds, you will be able to build up a stylish frame, create a postcard or a collage. The program includes a handful of functions necessary for processing digital photographs: automatic enhancement and editing, creating special effects, framing, adding decorations and labels.
Mehr…