Kategorie Audio & Multimedia / Audio Datei-Recorder
Macsome Audio Recorder
Version: 1.1.0 | Shareware (29,95 USD)
Macsome Audio Recorder ist ein leistungsstarkes Audio-Recorder für Mac OS X, sie können aus zwei verschiedenen Arten von Quellen, PC-Geräten und-Anwendungen, wie Audio-Flow aus Line-In, Radio-Programm iTunes, Voice-Chat, Audio von DVD und Audio-Flow aus Safari. Sie können zur Verbesserung der Aufnahme-Einstellungen Audio-Qualität aus jeder Anwendung, die Uhrzeit der Aufnahme, speichern Sie die Aufnahme direkt in das MP3-, AAC-Dateien, MP3-CDs
Mehr…
MAGIX Webradio Recorder
Version: 5 | Shareware (19,99 EUR)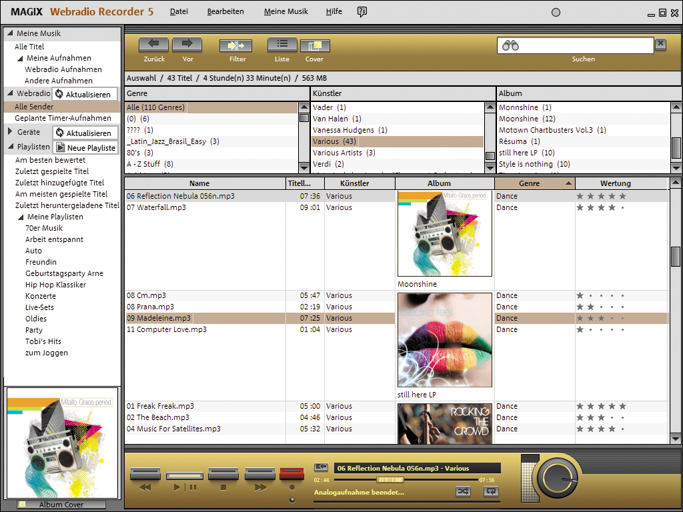 MAGIX Webradio Recorder 5 bietet Internetradio mit ungeahntem Komfort. Einfach einen Sender auswählen, sofort hören und per Klick aufnehmen. So viel Musik wie Sie wollen ? garantiert gratis und ganz legal! Schneiden Sie blitzschnell alles mit, was gerade auf Ihrem PC läuft! Egal ob ein spannendes Hörspiel, informative Sendungen, brandneue Songs auf Ihrem Lieblingssender oder Musik von Webseiten wie YouTube?, Last.fm?, MySpace? und Co.
Mehr…
SoundTap Professional Edition
Version: 3.02 | Shareware (34,95 USD)
Mit SoundTap Streaming Audio-Recorder Pro auf dem Computer abgespieltes, digitales Audio aufnehmen. SoundTap kann den Mikrofoneingang aufnehmen und mit dem Stereoeingang mixen, um sowohl eingehendes als auch ausgehendes Audio aufzunehmen. Dieser Streaming Audio-Recorder Pro ist sehr gut geeignet, wenn man einen Audio-Stream aufnehmen oder Musik aus dem Internet aufnehmen möchte.
Mehr…
n-Track Studio
Version: 8.0.0 | Shareware (49,00 EUR)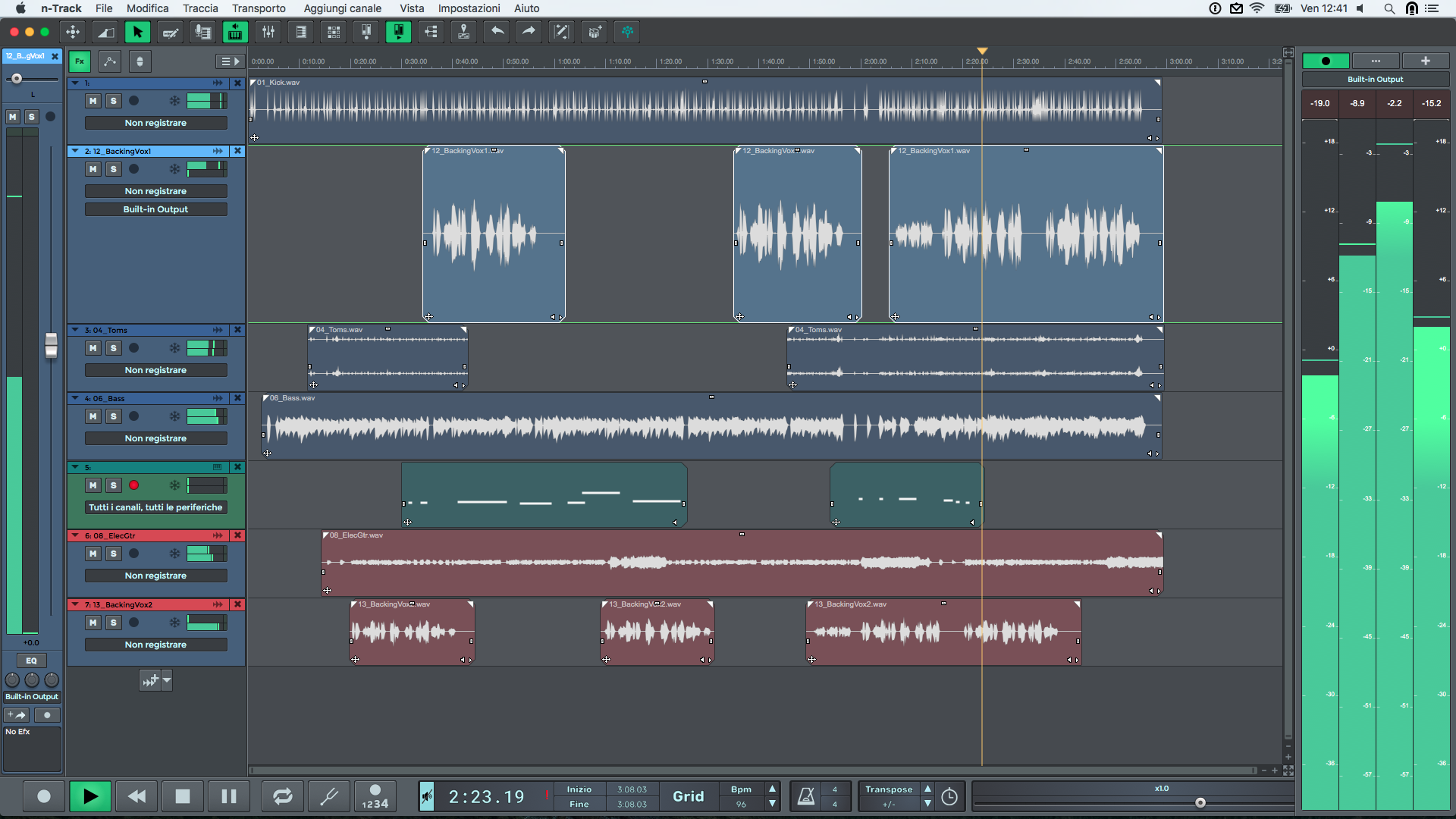 Multitrack recording and editing software with support for realtime effects through VST, AU, DirectX plug-ins (Reverb, Multiband Compression, Chorus, Delay, Pitch Shift, Graphic and Parametric EQ with spectrum analyze effects are included), audio and MIDI tracks, 24 bit soundcards and more. A native 64 bit version is available which exploits the full power of 64 bit processing (on 64 bit versions of Windows).
Mehr…
Replay Music
Version: 7.0.0.30 | Shareware (29,95 USD)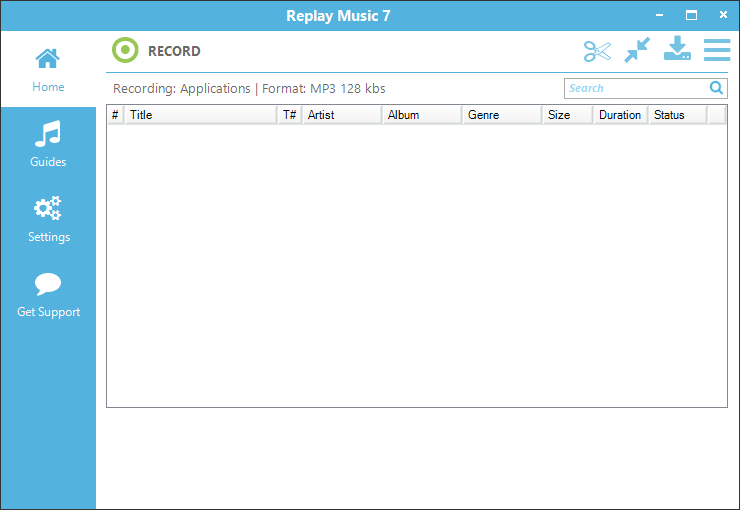 Replay Music is a unique audio recorder, it captures song files from any web site or PC-based player without capturing system sounds, giving you a beautifully clean recording. Save your songs as MP3, FLAC, OGG, WMA, M4A or WAV, perfectly separated into individual tracks & properly tagged. Import song lyrics/artwork. Auto upload songs to DropBox, Google Drive or OneDrive for easy mobile access. Try it free and record 25 tracks free in demo mode!
Mehr…
MP3 Recorder Studio
Version: 9.0 | Shareware (39,95 EUR)
MP3 Recorder Studio ist ein elegantes Toll, das Sound über Mikrophon oder von anderen Quellen in MP3- und WAV-Formaten aufnimmt. Das Programm bietet Ihnen viele Optionen der Aufnahmeautomatisierung an, unterstützt verschiedene Soundquellen und einige Soundausgabetypen, überspringt die Lautlosigkeit und schreibt die notwendigen Audiodaten in einzelne Dateien. Sparen Sie Ihre Zeit und lassen Sie MP3 Recorder Studio das machen, was es so gut macht.
Mehr…
RecordPad Audio-Recorder
Version: 5.36 | Shareware (49,99 USD)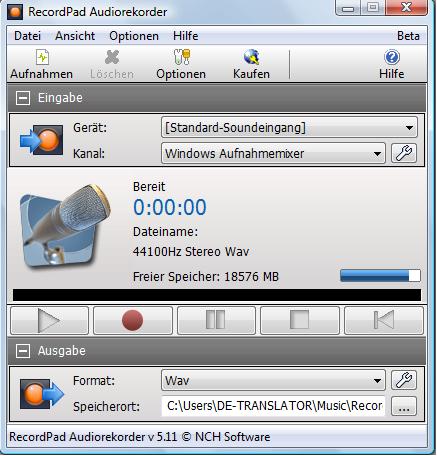 RecordPad ist ein Audio-Aufnahme-Programm für Windows PCs. Mit RecordPad kann man auf dem Computer schnell und einfach Audionotizen, -nachrichten oder -ansagen entweder in WAV, AIFF oder MP3 aufnehmen. RecordPad ist einfach und intuitiv zu bedienen. Innerhalb kürzester Zeit sind Sie in der Lage, eine Tonaufnahme zu starten, zu speichern und die Datei abzuspielen.
Mehr…
RecordPad Pro Audio-Recorder Mac
Version: 6.01 | Shareware (49,99 USD)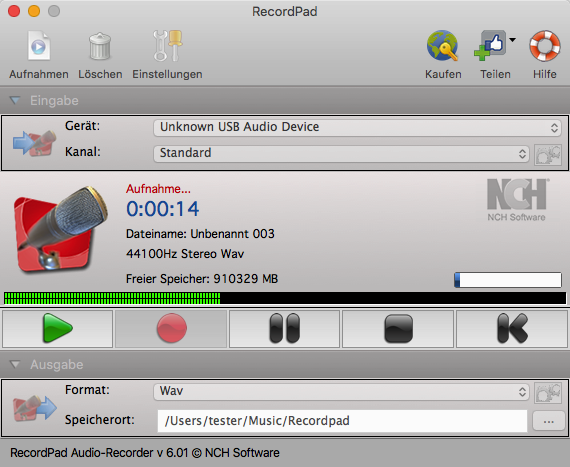 RecordPad Pro ist ein Audio-Recorder für Mac OS X. Mit ihm einfach Audio aufnehmen und zu Präsentationen hinzufügen, ein Hörbuch erstellen oder auch eine Nachricht aufnehmen. Sie können Audionotizen, Nachrichten, Ansagen und mehr aufnehmen. Die Tonaufnahmen dann später nach Format, Datum, Länge oder Größe suchen und abspielen.
Mehr…
Pocket Dictate Dictation Recorder
Version: 5.13 | Shareware (72,46 EUR)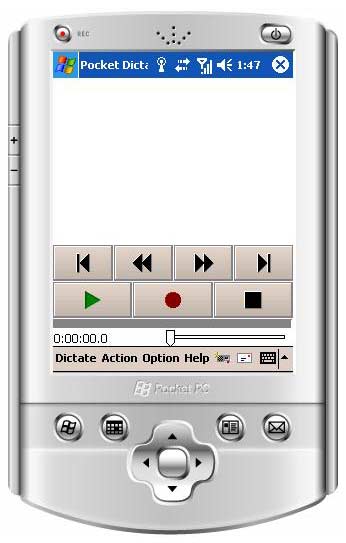 Pocket Dictate is a voice recorder for a palm sized Pocket PC. You dictate directly on your Pocket PC using the buttons on the unit. When done, tap send and the dictation will be compressed, encrypted and sent to your typist by email automatically. For ease of use, operation of the record and playback features is designed to closely mimic that of old style dictation recorders.
Mehr…
Web Dictate Online Dictation Software
Version: 2.13 | Shareware (71,74 EUR)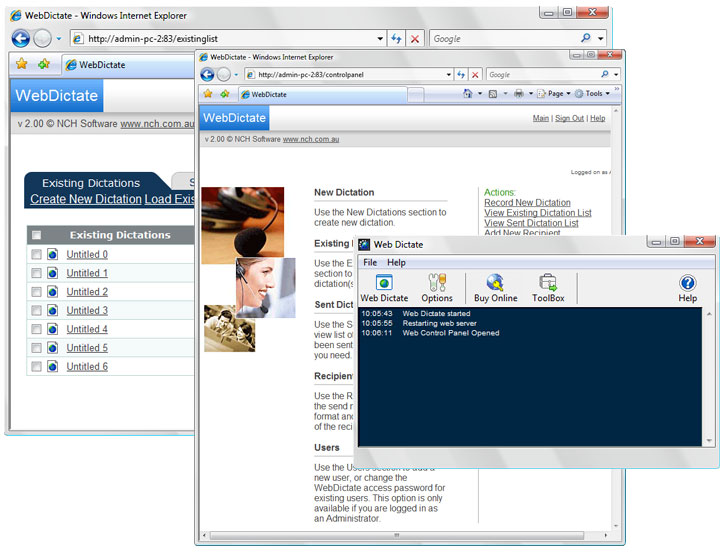 Web Dictate is a dictation system that lets you record, edit and manage dictation over the internet. You, and other users, log into a server running Web Dictate to record dictation with any ordinary web browser. You can save or edit your dictations online. When you have finished recording just click send and the recording will be sent to your typist immediately by email.
Mehr…
Palm Dictate Dictation Recorder
Version: 1.00 | Shareware (27,90 EUR)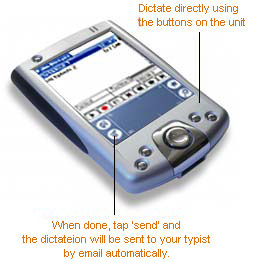 Palm Dictate is a professional voice recorder for Palm OS. You dictate directly on your Palm PC using the buttons on the unit. When done, tap send and the dictation will be compressed, encrypted and sent to your typist by email automatically. If you install Palm Dictate you will quickly find it will replace your old dictaphone and, by using the internet to send dictations, will improve the turnaround on typing.
Mehr…
ACA Audio Recorder
Version: 4.20 | Shareware (29,95 USD)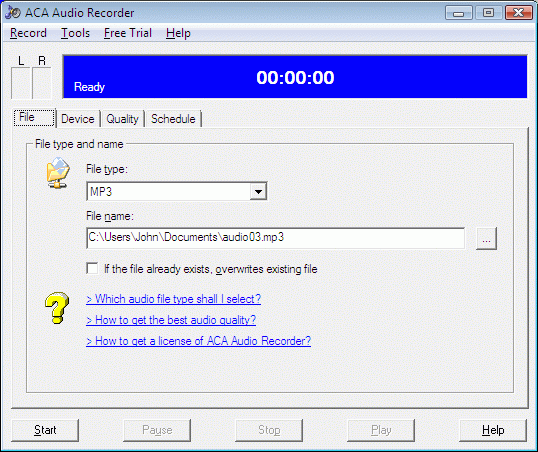 <a href=http://www.acasystems.com/en/audiorecorder/>ACA Audio Recorder is a real-time audio recording software</a>, it records sound from your favorite video game, Internet broadcasts, or programs like RealPlayer. It can also record conventional audio from CD, microphone, and other input line on a sound card, you can save it to WAV, AVI & MP3 format. It supports for scheduled recording, you can specify a time to auto start/stop the recording task
Mehr…