Kategorie Büro / Office Suites & Tools
A VIP Sales Management Solution
Version: 4.18 | Shareware (49,95 USD)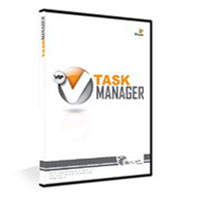 VIP Task Manager is professional easy-to-use software for Sales Team project, workflow management. VIP Task Manager combines functions of CRM, TeamOrganizer, ProjectManager, DocumentManager. It allows your team to plan, track and report of your sales team's activities, share your contacts database, calendar, tasks, files, links etc. VIP Task Manager provides you with total control over your customers, sales managers and sales tasks execution.
Mehr…
Icecream PDF Converter
Version: 2.85 | Shareware (19,95 USD)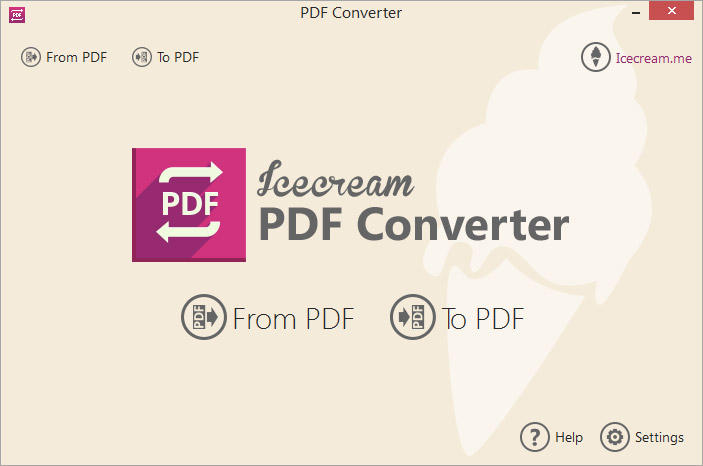 Icecream PDF Converter is a software for conversion of files of multiple formats to PDF as well as for conversion of PDF files to others. Software has 2 modes that are To PDF and From PDF. Such formats as doc, xls, odt, ods, html, jpg, png, bmp, epub, mobi, fb2 and more can be turned to PDF, and PDF files can be easily converted to jpg, bmp, tiff, png and more. User friendly interface will help users to proceed conversion of their files easily.
Mehr…
DataNumen Office Repair
Version: 3.6 | Freeware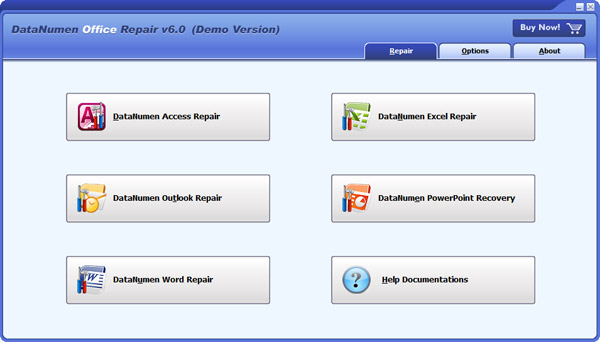 DataNumen Office Repair(DOFR) is a MS Office data recovery suite. It includes recovery tools for corrupt or damaged Access databases (Access 95 - 2019 & Access for Office 365), Excel worksheets (Excel 3.0 - 2019 & Excel for Office 365), Outlook data files (Outlook 97 - 2019 & Outlook for Office 365), PowerPoint pptx files (PowerPoint 2007 - 2019 & PowerPoint for Office 365), Word documents (Word 6.0 - 2019 & Word for Office 365).
Mehr…
DataNumen Excel Repair
Version: 2.4 | Freeware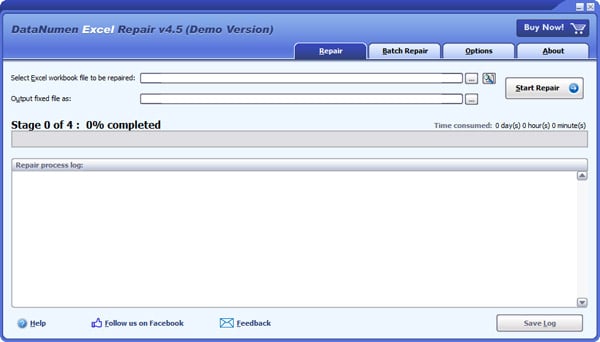 DataNumen Excel Repair (DEXCELR) is a powerful tool to repair corrupt Excel xls & xlsx files. It can scan the corrupt files and recover your data in them as much as possible, minimizing the loss in file corruption. DEXCELR supports to recover files in Excel 3.0 to 2019 and Excel for Office 365 formats. Moreover, it is integrated with Windows Explorer, supports drag & drop operations, which will make you repair files easily and quickly.
Mehr…
DataNumen Outlook Repair
Version: 6.5 | Freeware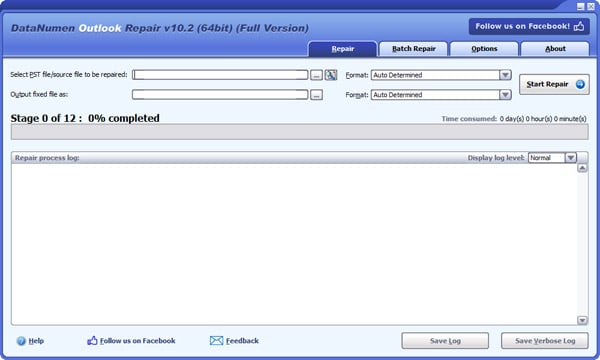 DataNumen Outlook Repair (früher Advanced Outlook Repair) ist das beste Datenrettungstool für Microsoft Outlook 97-2019. Es durchsucht nicht lesbare und defekte PST-Dateien und stellt dort Ihre E-Mails, Ordner, Beiträge, Termine, Besprechungseinladungen, Kontakte, Verteilerlisten, Aufgaben, Aufgabenanfragen, Journals, Notizen wieder her. Außerdem rettet es gelöschte Elemente sowie verschlüsselte PST-Dateien und teilt zu große PST-Dateien auf.
Mehr…
Icecream PDF Editor
Version: 1.05 | Freeware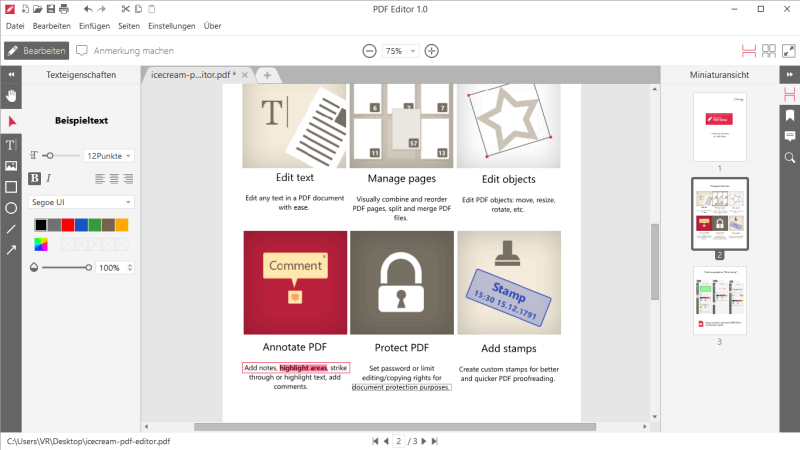 Dies ist der Icecream PDF Editor - eine Software, die Ihnen erlaubt, PDF-Dateien einfacher als je zuvor zu bearbeiten. Erhalten Sie mit dem Smart-Tools-Panel des PDF-Editors Zugriff auf alle gew
Mehr…
PDF Studio Viewer for Windows
Version: 2018 | Freeware
PDF Studio Viewer is a cross-platform PDF reader that is reliable and easy to use. PDF Studio Viewer can annotate PDF documents and fill interactive forms. For more editing features, Qoppa Software publishes PDF Studio Standard and Pro editions. Windows: Windows 10, Windows 8 & 8.1, Windows 7, Vista, XP, Server, NT, etc; MAC OS X: 10.13 (High Sierra), 10.12 (Sierra), 10.11, 10.10, 10.9, 10.8, 10.7; Linux: Ubuntu 18.04, 16.04, 14.04, Mint, Fedora.
Mehr…
btOLSynchronizeFolders
Version: 1.0 | Shareware (23,80 EUR)
Die Anwendung btOLSynchronizeFolders synchronisiert folgende Datenobjekttypen innerhalb von MS Outlook:
-E-Mails,
-Kalender,
-Kontakte,
-Aufgaben,
-Journale und
-Notizen (nur im Relationship Mode).
Mehr…
SmartVizor Variable Barcode Label Printing Software
Version: 25 | Shareware (395,00 USD)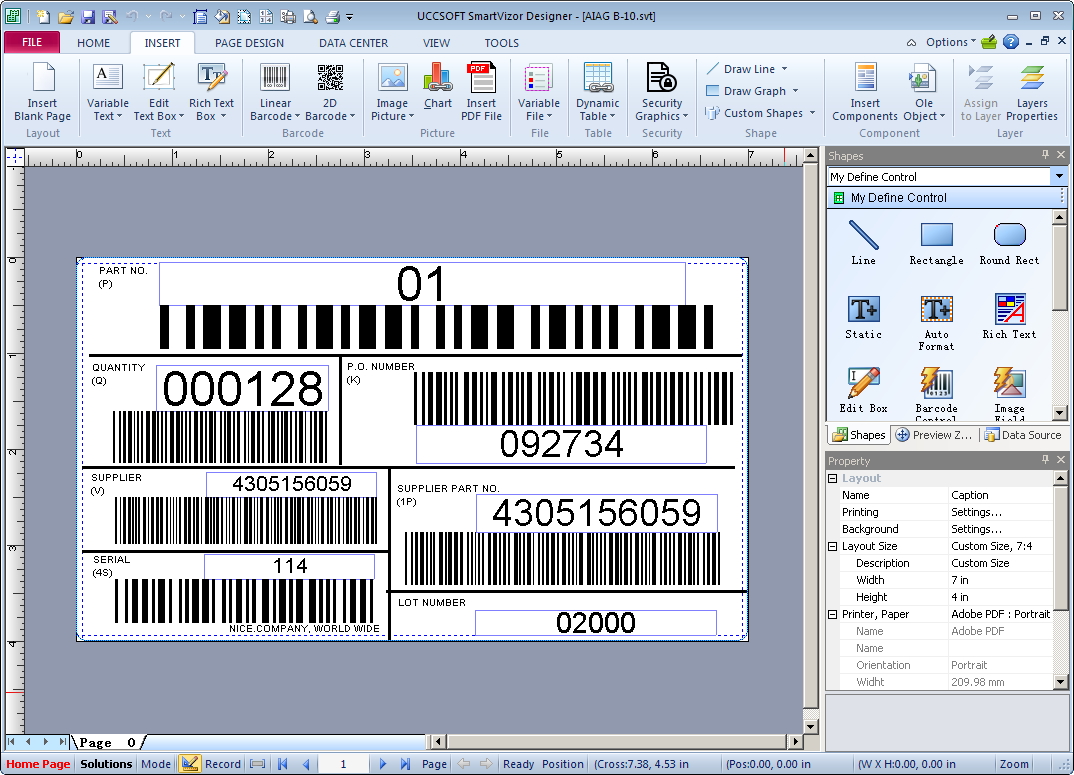 SmartVizor is a stand-alone,powerful and extremely easy to use barcode label printing application. SmartVizor Suite is a software solution for creating personalized communications and professional one to one documents. It is one of the least expensive full-featured barcode label printing solutions available today. With SmartVizor Solution, merge any design with any database and print on any printer.
Mehr…
Recovery for Calc
Version: 1.1.0906 | Shareware (99,00 USD)
Recovery for Calc is data recovery program for OpenOffice Calc spreadsheets (.ods). Recovery for Calc retrieves cells data and all standard cell's properties from corrupted OpenOffice spreadsheets. Recoveres files created by OpenOffice Calc version 2.0.
Mehr…
Merge Tables Wizard for Microsoft Excel
Version: 3.1.4 | Shareware (37,95 EUR)
Inhalte aus unterschiedlichen Quellen aus derselben oder unterschiedlichen Excel-Dateien (2010 - 2003) können mit diesem Add-In rasch zusammengeführt werden. Es können eine oder mehrer Spalten als Vergleichskriterium dienen, neue Spalten zur Haupttabelle hinzugefügt, bestehende Inhalte oder exklusiv leere Zellen aktualisiert und nicht passende Zeilen am Ende angehängt werden. Und so funktioniert es: http://www.ablebits.com/go.php?to=mtwvideo-s
Mehr…
Recovery for Writer
Version: 1.1.0907 | Shareware (99,00 USD)
Recovery for Writer is data recovery program for OpenOffice Writer documents (.odt). Recovery for Writer retrieves text, formatting and images from corrupted OpenOffice documents. Recoveres files created by OpenOffice
Mehr…