Kategorie Kommunikation / Sonstige Tools
Advanced TCP IP Data Logger
Version: 4.2.8.1003 | Shareware (55,00 EUR)
Es ist nicht mehr nötig TCP/IP Datentools selbst zu entwickeln - TCP/IP Data Logger ist da! Es ermöglicht Netzwerkdaten in Echtzeit von Geräten oder Instrumente zu sammeln, serielle Daten über das Internet oder LAN zu versenden und zu empfangen. Bearbeiten Sie den Datenstrom im eingebauten Parser und leiten Sie es zu beliebiger Applikation. Starten Sie das Programm als Windows Service. Ausreichende Funktionalität zu einem angemessenen Preis.
Mehr…
Serial Port Redirector
Version: 2.7.6 | Shareware (99,00 USD)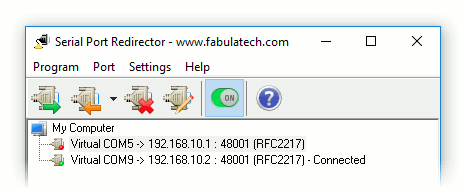 Serial Port Redirector is used to connect a serial application to a remote TCP socket. This allows you to utilize modern hardware COM servers without changing your software or exchange data between a TCP/IP application and an old-fashioned program that can only connect to a serial port. This is done by creating virtual COM ports. Virtual COM ports accept connections from serial applications and redirect the data to a specified IP address/port.
Mehr…
Advanced Serial Port Monitor
Version: 4.4.11.707 | Shareware (50,00 EUR)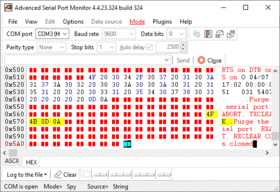 Die Entwicklung der Hardware und Software Anwendungen rund um COM-Port Kommunikationsprotokoll ist ein Gewinn bringendes Geschäft. Advanced Serial Port Monitor ist ein eigenartiges COM-Port Überwachungs- und Datenverwaltungstool, das den Entwicklern ermöglicht sich aufs Projekt zu konzentrieren, anstatt an der Hardware zu hantieren. Die Anwendung kann in Manuellen, Auto- oder Spy-Modi funktionieren. Downloaden Sie eine KOSTENLOSE Probeversion!
Mehr…
OPCNetListener
Version: 2.24 | Demo (117,00 EUR)
Use this Server to get a Network - Status monitoring in your PLC for alarm-generation or something else. The Server is watching your network over ICMP (Ping) or SNMP. Now, you can watch also your applications.
Mehr…
BayWotch
Version: 4.3.3 | Shareware (39,95 EUR)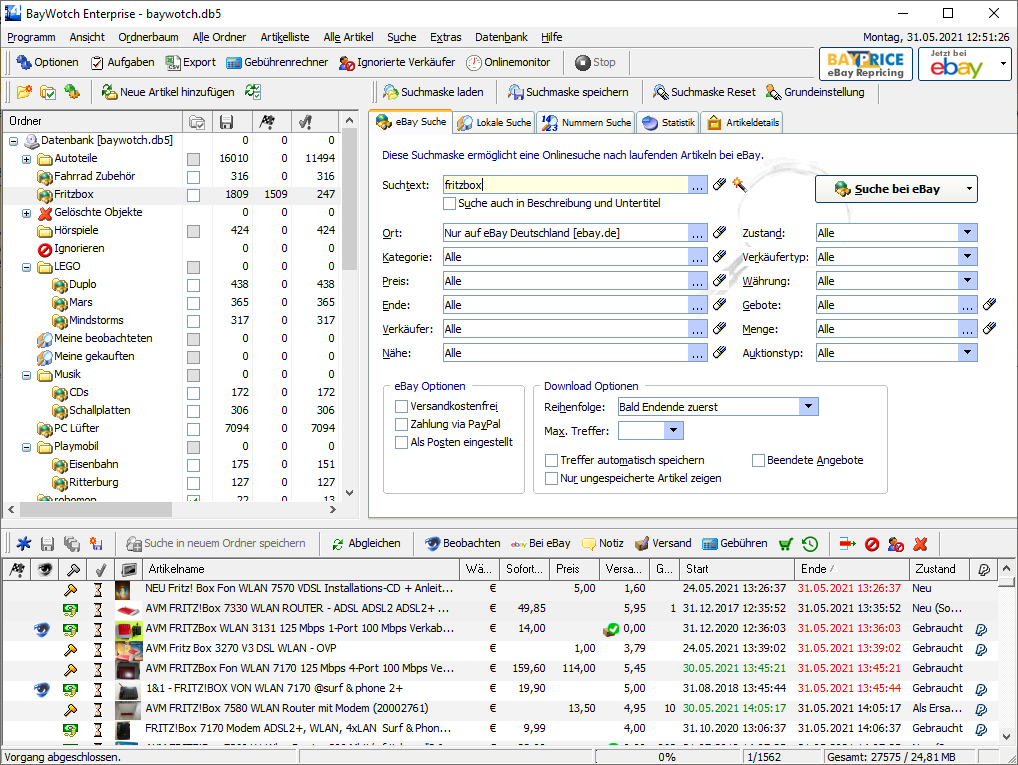 Mit BayWotch kannst Du auf eBay beliebig viele Auktionen beobachten, uneingeschränkt Suche-Favoriten speichern, durch beendete Auktionen Deiner lokalen Datenbank suchen, bequem und einfach massenhaft Auktionen verwalten, schneller Artikeldaten laden als mit dem Browser, grafische Marktpreisanalysen vornehmen, Deine Konkurrenz studieren, und vieles mehr! Mit BayWotch steigerst Du Deine Kauf- und Verkaufserfolge bei eBay!
Mehr…
SeaTTY
Version: 2.50 | Shareware (39,00 EUR)
Ein Programm zum Empfang von Wetterberichten und Navigationwarnungen die auf Lang- und Kurzwelle in RTTY, NAVTEX, HF-FAX (WEFAX), GMDSS DSC und NWR SAME ubertragen werden. Es ist keine zusatzliche Hardware erforderlich - Sie benotigen nur einen Empfanger und einen PC mit Soundkarte.
Mehr…
Skypeman
Version: 2.1 | Freeware
Skypeman is a program to replace the standard ringtones of Skype. The uniqueness of the program is that it provides an opportunity to establish a separate ringtone for each contact.
Mehr…
Call Center CRM
Version: 9.0.5 | Freeware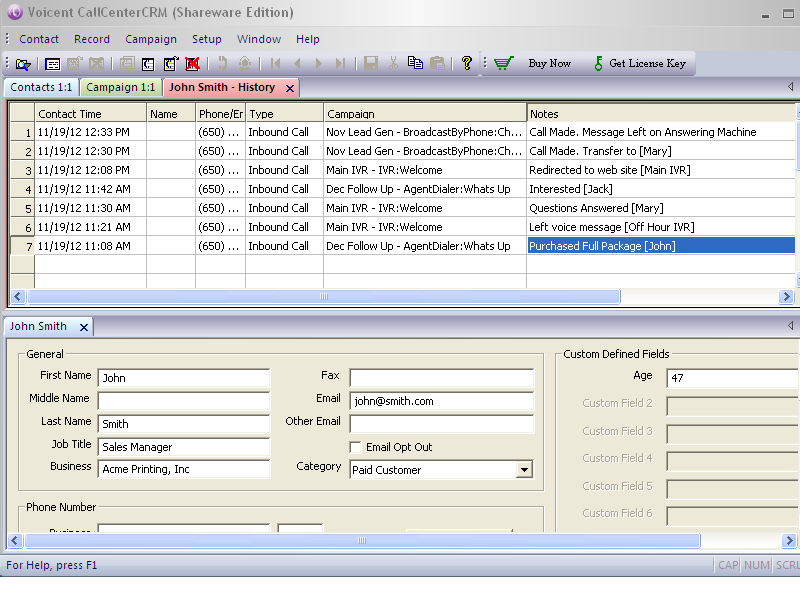 Callcenter CRM von Voicent ist eine mächtige Software zur Verwaltung von Kundenbeziehungen in Callcentern oder Handelsunternehmen. Sie können damit automatisch den gesamten Kundenverkehr nachverfolgen, Opt-Outs und Kontaktinformationen von Kunden automatisch speichern oder Mitarbeitern Kundeninformationen anzeigen, Anrufer intelligent und effizient erkennen und entsprechend betreuen, sowie Verkaufs- und Marketingkampagnen entwerfen und verwalten.
Mehr…
AnswerDome
Version: 2.3 | Freeware
AnswerDome is a fast growing community of people that help each other by sharing their knowledge. Ask your question from any field of interest and you will get an instant answer from experienced users. Get in touch with the users that answered if you require more details or clarifications. AnswerDome brings you live assistance when you need a fast solution.
Mehr…
Data Logger Suite SMS Edition
Version: 2.5.2.904 | Shareware (180,00 EUR)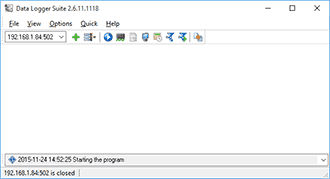 Data Logger Suite SMS Edition receives and logs in real-time SMS messages to a database, text files or Excel. This SMS server software can send SMS from a database back to a phone number. One program can work with several GSM modems simultaneously. Data Logger Suite features an easy to comprehend, thoroughly illustrated interface and therefore it doesn't require any special knowledge to start using it.
Mehr…
cFos Notifier
Version: 2.5. | Freeware
cFos Twitter Notifier is a program which runs in the background and periodically checks, whether new Twitter Statuses are available. If there is something new, it displays a notification icon in the windows taskbar and a balloon tip. If you click on the balloon or the taskbar icon, twitter.com is started so you can read the new statuses.
Mehr…
GPS Tracker Data Logger
Version: 2.7.9.802 | Shareware (85,00 EUR)
GPS Tracker Data Logger acts as the server and allows you to collect data from an unlimited number of various GPS trackers simultaneously. The obtained data is processed, uniformed and written to a log file or a database in real time. GPS Tracker Data Logger can convert data into other formats (the formats of other trackers) and send them to other servers. It allows you to connect previously unsupported devices to existing systems.
Mehr…