Kategorie Büro / Sonstige
HDA-Prüfmittelverwaltung
Version: 5.16.4.27 | Shareware
Mit der Prüfmittelverwaltung können Sie Ihre Messmittel und Prüfmittel effizient verwalten und überwachen. Sie können Kalibrier- und Prüfanweisungen definieren, die in regelmäßigen Intervallen durchzuführen sind und sich jederzeit über den Standort eines Prüfmittels informieren. Dabei spielt es keine Rolle, ob Sie Ihre Prüfmittel selbst kalibrieren oder von externen Dienstleistern kalibrieren oder warten lassen.
Mehr…
HDA-Fertigungssteuerung
Version: 5.16.11.1 | Shareware
Die Fertigungsplanung und Steuerung ist ein umfassendes Programmpaket zur Unterstützung der Arbeitsvorbereitung und eignet sich wegen seiner Einfachheit besonders für Neueinsteiger. Die Software wird überwiegend in der Kleinserien- und Serienfertigung in der Automobilindustrie und anderen Branchen eingesetzt.
Mehr…
HDA-Ladungsträgerverwaltung
Version: 4.9.13 | Shareware
Die Ladungsträger- und Packmittelverwaltung ist eine umfassende und kostengünstige Lösung zur Verwaltung der Bestände und Konten auf mehreren internen und externen Lagerstandorten. Es stehen Programme zur Verwaltung der Adressen und Ladungsträger sowie Buchungsprogramme für Ein-/Ausgänge und Inventuren von Ladungsträgern zur Verfügung.
Mehr…
HDA-Lagerbestandsführung
Version: 5.16.5.6 | Shareware
Leistungsstarke Lagerbestandsführung und Lagerplatzverwaltung mit einer integrierten Chargenrückverfolgung. Die Software eignet sich gleichermaßen zum Einsatz in kleinen und mittelständischen Unternehmen sowie für den dezentralen Einsatz in Großunternehmen.
Mehr…
MEDOXIS
Version: 2.2 | Shareware (249,00 USD)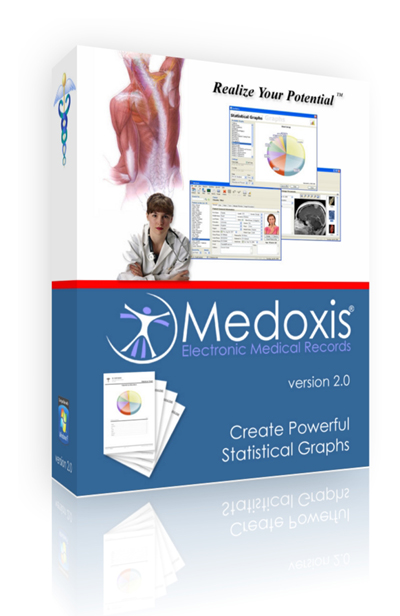 Mit einem Electronic Medical Records (EMR) Dokumentationssystem wie Medoxis, werden Sie feststellen, dass Sie weniger Zeit damit verbringen, die Arbeit mit Ihrem Transkriptionen und mehr Zeit mit Ihren Patienten. Ihre Unterlagen werden detaillierter und genauer als je zuvor. Wichtige medizinische Informationen ist nun dynamisch, jederzeit verfügbar und überall. Medoxis auf die Mentalität der Mobilität basiert, ist alle Ihre Informationen in
Mehr…
Eureka Central
Version: 2.9.2 | Shareware (49,95 USD)
Scan documents, index them to match their current filing structure, and post to your securely hosted document database. Locating and viewing documents will now take just seconds instead of minutes. Eureka! also allows users to add electronic notes to files, view files in thumbnail view to more quickly scroll through a file containing several pages. Users also can print documents and email files and documents directly from the Eureka! program.
Mehr…
HDA-Bestellwesen
Version: 5.16.4.29 | Shareware
Das Bestellwesen ist ein komplettes Programmpaket zur Unterstützung des Einkaufs und beinhaltet alle Funktionen, die Sie benötigen, um Anfragen und Bestellungen effizient zu bearbeiten. Anfragen und Bestellungen können aufgrund von Bestellvorschlägen, Bestellvormerkungen oder direkt über das Programm Verwalten Einkaufsbelege ausgelöst und auf Wunsch per E-Mail oder Telefax versendet werden.
Mehr…
Dynamic Info Screen
Version: 11.2.7 | Shareware (49,00 USD)
Create an info display on a PC showing scenes made of media objects assembled in different layouts. Objects include a slide show, media player, three forms of rss/text feed, flash content, web/html page, tv tuner, live camera and static text label.
Mehr…
Zonablu PC Bluetooth Marketing Software
Version: 2 | Demo (69,00 EUR)
Zonablu PC is a bluetooth marketing software developed to run proximity marketing campaigns and transmit messages free of charge to Bluetooth enabled mobile phones.The software is configurable with several variables for running campaigns and for sending one or various message.
Mehr…
Neoxen Visual Modus for SharePoint
Version: 10.40 | Demo (89,00 USD)
Visual Modus allows you to manage and share documents, restructure folders and other resources stored in SharePoint. Drag and drop to and from your email, local folders, ftp sites and network locations. Copy, move, add, and remove entire folder structures. Check in, check out, and send to other locations or email. Drag and drop emails and attachments directly to SharePoint. Manage versions and properties. Create new documents from templates.
Mehr…
Primitive Word Counter
Version: 1.09 | Freeware
Primitive Word Counter will be useful for those who are engaged in SEO (search engine optimization). Keywords help search engines take people to sites that best correspond to their search queries. With Primitive Word Counter, you will easily find out not only the density of the most important keywords, but also the number of key phrases in any text. It is possible to save the results in the CSV format.
Mehr…
Visitor Organizer Deluxe
Version: 4.11 | Shareware (75,00 USD)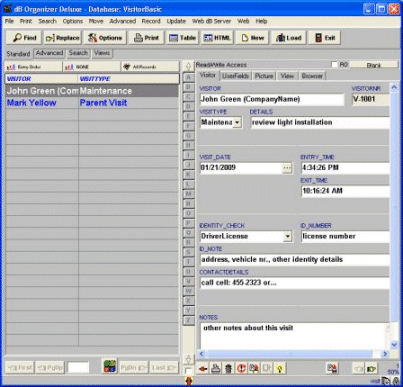 Visitor Organizer Deluxe for Windows: visitor management software for businesses, schools, offices, or any buildings. Our software gives your receptionist or security personnel an easy way to enter, manage, track, and organize visitors.
Mehr…