Kategorie Büro / Buchhaltung & Finanzen
netAcct
Version: 2.03.1 | Shareware (29,75 EUR)
netAcct ist für alle Gewerbetreibenden, die nicht bilanzieren müssen und nach dem Prinzip der 'Einnahmen-Überschuss-Rechnung' buchen. In dieser Software können Geschäftsvorfälle in einfachster Weise erfasst / gebucht werden. Sie ist schnell, einfach und übersichtlich, so dass sich auch der ungeübte Anwender schnell zurecht findet. Schwerpunkte sind u. a. auf die Flexibilität der Funktionen und die Transparenz der Daten gesetzt.
Mehr…
Peachtree Password Recovery
Version: 1.0g | Shareware (29,95 EUR)
Peachtree Password Recovery is a program to recover lost or forgotten passwords for Peachtree Accounting company files. All passwords are recovered instantly regardless of length. Multilingual passwords are supported.
Mehr…
Alzex Personal Finance Free
Version: 5.9 | Freeware
Personal Finances ist ein Kontoführungsprogramm für den Heimanwender, die schnell und einfach ist. Der Anwender wird bei seiner Kontoführung unterstützt und hat die Möglichkeit, die Einnahmen und Ausgaben in unbegrenzt viele Kategorien einzuteilen. Das Programm ist in vielen Sprachen verfügbar und lässt sich auch von einem USB-Stick starten. Deshalb lässt es sich überall verwenden, egal ob zuhause, auf der Arbeit oder auf Reisen.
Mehr…
Personal Finances Home
Version: 4.2 | Shareware (29,95 USD)
Personal Finances ist eine Freeware Anwendung für persönliche Finanzen, die auf einem USB-Stick und auf einem PC installiert werden kann. Das Programm ermöglicht den Nutzern alle Einkünfte und Ausgeben zu verfolgen und ein gut funktionierendes Budget zu erstellen. Sie werden auf einen Blick sehen, wie viel Geld Sie verdienen, wie viel Sie oder einzelne Familienmitglieder ausgeben und können dann unnötige Ausgaben ermitteln und streichen.
Mehr…
Magic Forex Intuition
Version: 1.2.0.13 | Shareware (99,95 USD)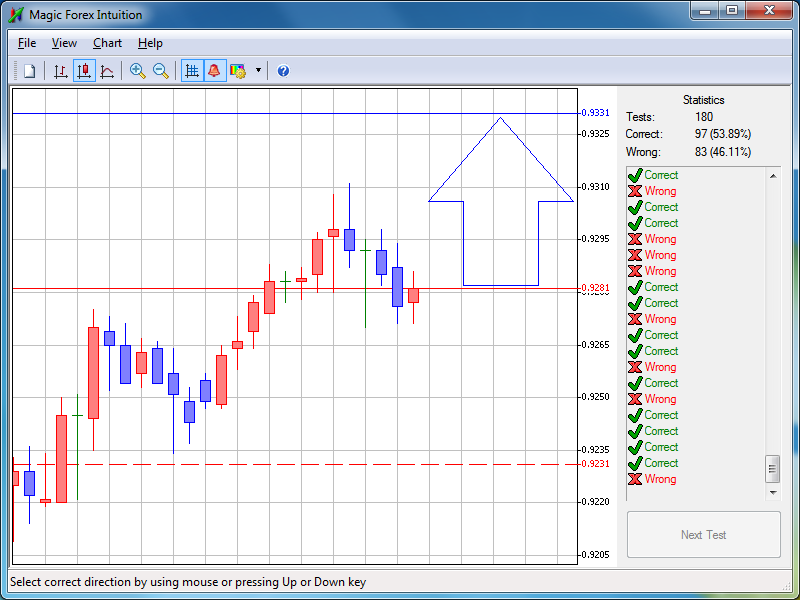 Magic Forex Intuition training software is designed to develop intuition to work at Forex. Everyday training will help you to correctly determine the correct currency exchange rate trend. The software offers the user to guess further price movement (up or down) from the starting line (i.e. the closing price of the previous bar). The right trend is the one where the price goes over a certain number of points from the starting line (e.g. 50 points)
Mehr…
BBC Nebenkostenabrechnung
Version: 2010(Build18) | Demo (29,99 EUR)
Software zur Erstellung der jährlichen Nebenkosten-Abrechnungen / Betriebskosten-Abrechnungen für Ihre Mieter einschließlich umfangreicher Auswertungen und Erstellung der Bescheinigung nach § 35a EStG
Mehr…
Accurate Printer Monitor
Version: 5.1.12.1202 | Shareware (55,00 EUR)
Our software enables organizations to keep track, monitor and log of all printing jobs as well as the employee who printed them severally. The bang-up function that comes with our print logging application is that it points out the employees using the printers most oft, as well as the num. of pages they have been printing off. Accurate Printer Monitor: an all-in-one software for printers logging at an affordable price!
Mehr…
Mortgage Rates
Version: 1.0 | Freeware

The Mortgage Rates Widget is a mortgage rate tracking widget that can be placed on any Web page by just copying and pasting a small bit of HTML. Attractive and easy-to-use, Mortgage Rates Widget displays summary information for users who want quick mortgage rate updates, plus rate trend data for more advanced users, making it a sought-after tool for any seller, buyer, or refinancer needing timely mortgage rate data.
Mehr…
ManagePLUS Gold for QuickBooks
Version: 3.0 | Shareware (229,00 USD)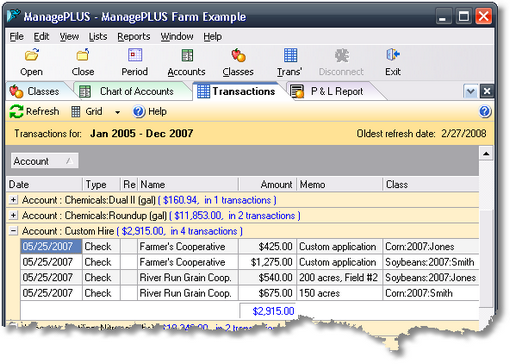 ManagePLUS is a management reporting add-on for QuickBooks, emphasizing cost- and profit-center reporting for Classes, plus special quantity handling & reporting features: (1) Detailed Class breakdowns in the P&L. (2) Supports TWO quantities per transaction! (3) Per-unit income & cost reporting for quantities. (4) Spreadsheet-based reports let you play "what-if" in any report. WORKS WITH: U.S. editions of QuickBooks 2003 and later.
Mehr…
Online Tax Pros
Version: 1 | Shareware (12,95 USD)
Take the pain out of tax time with quick and easy online tax preparation and direct e-filing to the IRS with Online Tax Pros. Online Tax Pros lets you prepare your federal tax return for free. We are also an Authorized IRS e-file Provider. Therefore, you can get your refund in as little as 8-15 days when you e-file. Professional tax advice and extensions are available. File tax with Online Tax Pros it's easy, fast, and IRS approved.
Mehr…
Bank2CSV
Version: 3.0.0.2 | Freeware (39,99 USD)
Bank2CSV is an useful utility to convert your OFX, QFX, QIF, QBO, OFC files to CSV (comma separated value) format. Simply browse for your file, review transactions, save it or copy to clipboard. New feature- print or save to PDF
Mehr…
Asset Manager Enterprise Edition
Version: 1.0.1182 | Shareware (799,00 USD)
Never lose track of your assets again - Implement Asset Management in your business with Asset Manager 2016. Print barcode labels for your assets and check them in/out to employees, or track your assets by their existing barcodes. Attach Owner's Manuals, service logs, and more to maintain a complete history for each of your assets. Asset Manager 2016 is easy to use and you can get started quickly. Visit us at: http://www.kzsoftware.com.
Mehr…