Kategorie Entwicklung / Komponenten & Bibliotheken
TurboFTP SDK
Version: 1.61.992 | Demo (395,00 USD)
TurboFTP SDK is a powerful ActiveX/.Net-ready component and offers a full set of FTP client functionalities. Supports FTPS over SSL/TLS and SFTP. Supports blocking and non-blocking modes for calling methods. Supports on-the-fly data compression using MODE Z and firewalls. It comes with a built-in interface that provides a set of methods to decompress archives in multiple formats. Fully tested samples for major programming languages are included.
Mehr…
Serial Port Monitoring Control
Version: 2.14.00.3249 | Demo (134,99 EUR)
Schnittstelle-Monitorsteuerung Bibliothek ActiveX. Die Bibliothek läßt Sie alle angebrachten Serienvorrichtungen aufzählen und schließt ein, aber begrenzt nicht auf serielle Schnittstellen und Modem. Alle Art PnP Serienvorrichtungen sowie virtuelle Geräte werden auch gestützt. Nachdem Sie einen Fall der Serienvorrichtung erhalten, können Sie einen Monitorgegenstand und -befestigung zur Vorrichtung herstellen, um überwachte Daten.
Mehr…
nBit WYSIWYG HTML Editor Component
Version: 3.2.2 | Demo (84,95 USD)
HTML WYSIWYG Edit Component for CMS and CRM designers. Features table editing, CSS support, customizable language localizatation. Inc. FTP class can upload images to a web server automatically or, can be used independently. HTML DOM branch status bar allows manipulation of tags, object properties and CSS classes of any HTML node. Compatible with any environment that supports ActiveX components such as VB6 , Microsoft Office 2000+ , VS.NET.
Mehr…
Serial Port Control
Version: 2.3.3 | Shareware (699,00 USD)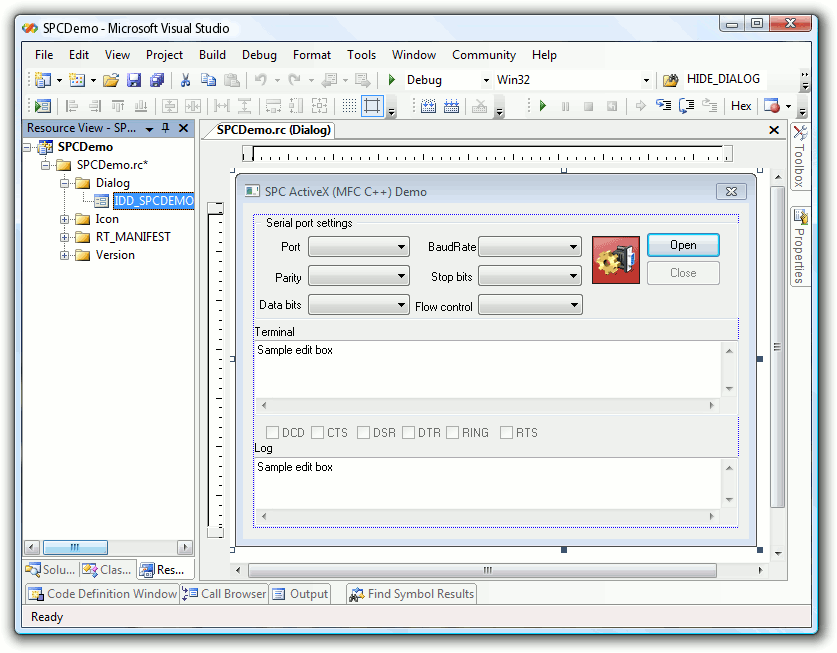 Serial Port Control is an inexpensive royalty-free component. You can use it with any development environment, such as VB, VB .Net, VC++, C#, Delphi, etc. Just put it on a form and vou've got all the functionality you need to access an RS232 port. The event driven architecture makes it a snap to use. Just define a function in your program and it will be triggered automatically when new data is available through the port.
Mehr…
Alvas.Audio
Version: 2016.0 | Demo (499,00 USD)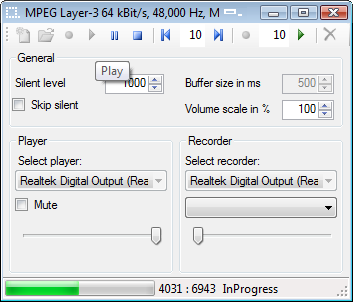 Alvas.Audio gibt den C# und VB.Net Entwicklern eine Möglichkeit, die Applikationen zur Tonaufnahme, -wiedergabe und -aufbereitung sowie zur Konvertierung und Darstellung der komprimierten und nicht komprimierten Audio-Daten zu erzeugen. Potenzen: Aufnahme/Wiedergabe der komprimierten und nicht komprimierten Audio-Daten; Mischung der Audio-Daten; Aufnahme/Wiedergabe der Daten in den/von dem Datenfluss; Mischereinstellung.
Mehr…
Eltima Virtual Serial Port Driver
Version: 6.9 | Shareware (89,95 EUR)
Eltima Virtual Serial Port Driver 6.0 ist für das Betriebsystem oder für eine Windows ? Anwendung eine "standarde" serielle Hardware ? Schnittstelle. Dieses Programm von Eltima kann den Entwicklern von Software für serielle Schnittstellen und für GPS, Fachleuten im Bereich der Telekommunikation und Datenübertragung helfen.
Mehr…
exom SDK
Version: 1.1.0 | Demo
Das exom SDK bietet ein Framework für RAD (Rapid Application Development) mit C++. Das Fundament bildet das integrierte Objekt Modell das hierarchische Datenstrukturen mittels einer Klassenbibliothek verwaltet. Eine Klassenbibliothek kann mit dem Code Generator erstellt werden. Das Objekt Modell unterstützt: Persistenz in XML, Navigation und Suche in der Objekthierarchie, Funktionen wie Cut-Copy-Paste, Systemunabhängiges User Interface,...
Mehr…
TsiLang Components Suite
Version: 7.5.0 | Shareware (259,00 USD)

TsiLang is a software localization component suite for Delphi, C++Builder and Kylix developers. The suite supports all languages and can do both internal (inside executable file) and external (separate file or library) localization. Access to the Global Public Translation Database (GPTD) allows you to localize your software interface to most European languages without paying a translator. Delphi Informant Magazine's Best Globalization Tool 2004
Mehr…
Currency Server
Version: 5.8.10.0 | Demo (995,00 USD)
Exchange rate information and currency conversion services for COM, .NET/SOAP Web service, and Ajax-style scripting clients. Downloads rates from multiple sources and caches data locally for maximum performance, reliability and independence. Supports all currencies and locales of the world, including past and future euro currencies. Deployed by Global 500 companies, government agencies, and in e-commerce and B2B sites worldwide.
Mehr…
Active Query Builder Free Edition
Version: 1.13 | Freeware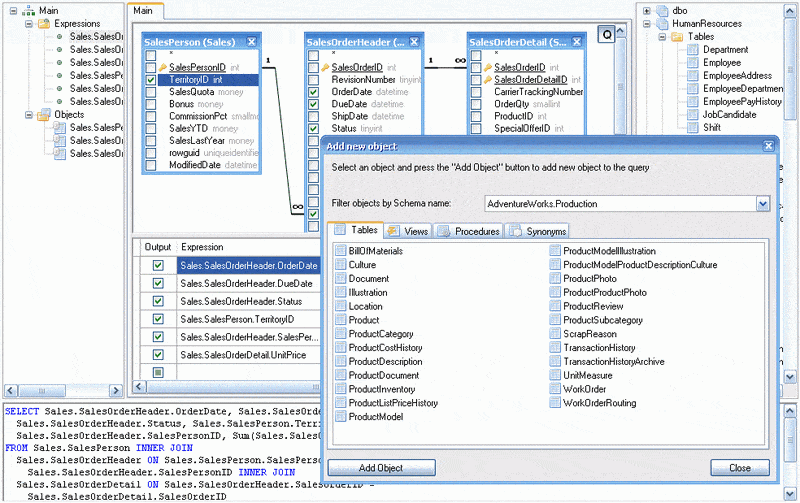 Whenever you need a free and easy component to build complex SQL visually, Active Query Builder is the best solution for application. Active Query Builder, a two-way query builder combine visual query building with direct SQL query editing, is a perfect choice for both SQL beginners and experienced query writers. Active Query Builder is available in Delphi VCL, ActiveX and Windows.Forms .NET editions and it is absolutely free!
Mehr…
CAD .NET: DWG DXF CGM PLT library for C#
Version: 10.2 | Shareware (590,00 USD)
Bibliothek für Software-Entwicklung in der .NET-Umgebung. Erschaffung, Import und Export der Zeichnungen, Visualisierung und Drucken sind ihre Hauptfeatures. CAD .NET unterstützt AutoCAD DWG, DXF, CGM, PLT, PDF, JPG, WMF und andere Formate. Außerdem kann der Entwickler den Zugang zu den Zeichnungsdaten und ergänzenden Einheitendaten erhalten und das erleichtert die Arbeit mit den Zeichnungen.
Mehr…
F-IN-BOX, .NET Edition
Version: 3.1 | Demo
F-IN-BOX is a .NET component that enhances Macromedia / Adobe Flash Player ActiveX features. It does not use its own engine to display movies, but instead provides a wrapper around official swflash.ocx/ flash.ocx code. Loads movies directly from memory. Protects movies. Creates Flash-enabled applications which are ready to work even if the Flash Player ActiveX is not installed! Transparency is fully supported! Flash External API is supported.
Mehr…